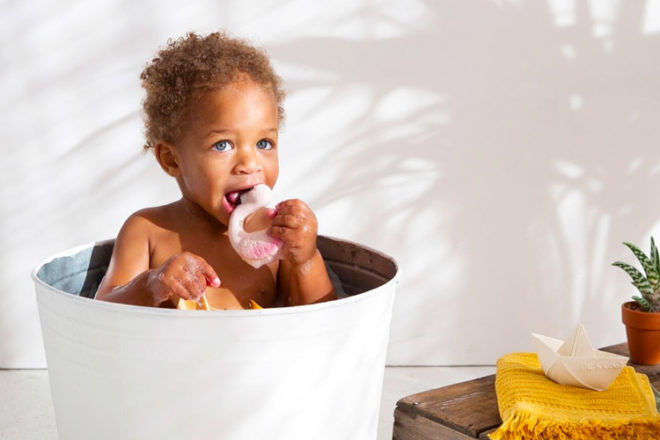 Rub a dub dub, kids love spending time in the tub. A bubble bath with their favourite bath toy is the perfect way for bubs to end their day. But not all bath toys are created equal. Some bath toys have holes in the bottom and trap water night after night, quickly filling with mould and bacteria. Yuk.
For squeaky clean kids and squeaky clean toys, put the bath toys with holes back on the shelf or keep in the playroom and opt for one of these sealed alternatives instead.
11 best bath toys for fun in the tub
To help you find the perfect bath toy for your water-loving babe, we've compiled this handy list of brands to get you started in your search. In no particular order, here they are:
1. Oli & Carol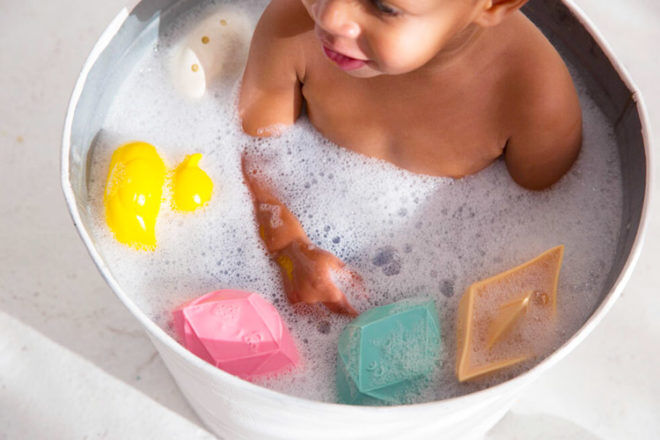 Made from 100% latex and hand-painted using food grade dyes, the collection of bath toys from Oli & Carol are completely free of nasties and hidden holes. Perfect for chewing, playing and splashing without the worry of mould. Hurrah!

---
2. Boon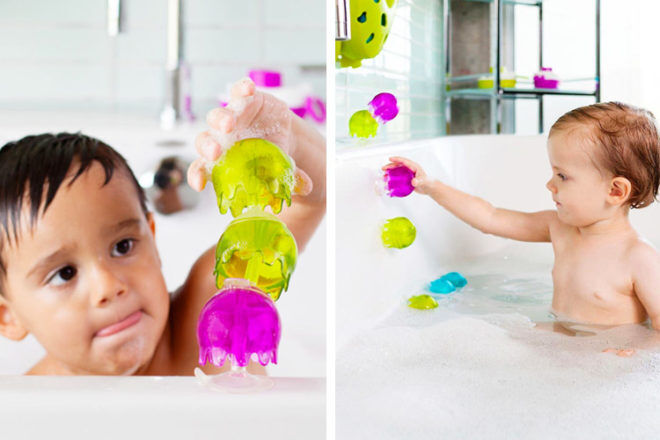 These seriously cute suction cups stack and stick to wet surfaces like walls and the bathtub, transforming bath time into building time. The hard part is getting bub out of the water afterwards!

---
3. Hevea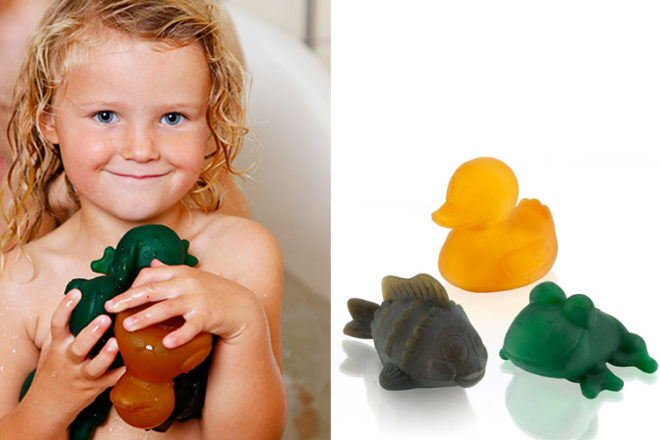 Keep bub's bath free from mould and grime with the natural rubber bath toys from Hevea. This darling trio is super soft and tactile to touch without the use of BPA, plastics and PVC.

---
4. Sago Mini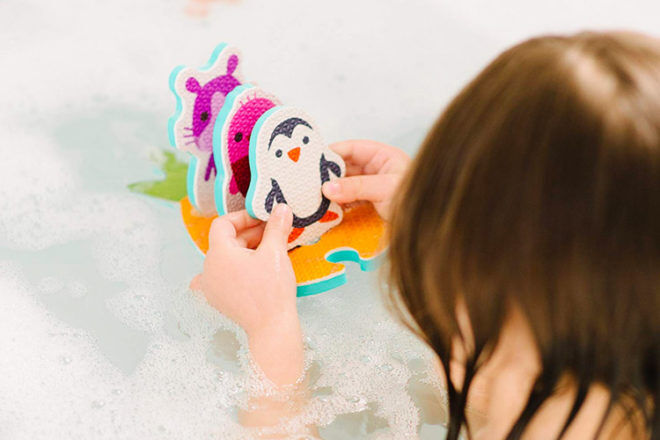 Ahoy! This 14 piece set lets kiddies create their own fun as they mix and match the foam puzzle pieces. There's even a handy mesh bag for storage, allowing the puzzle to drip dry ready for the next soaking.

---
5. Wee Gallery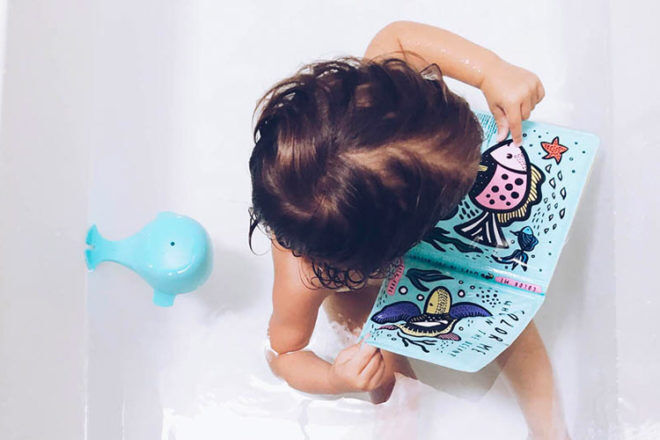 Bookworms and bathtime collide thanks to this super-duper bath book. More than just beautiful illustrations, this book changes colour when dipped into the water. Now that's pretty special.

---
6. CaaOcho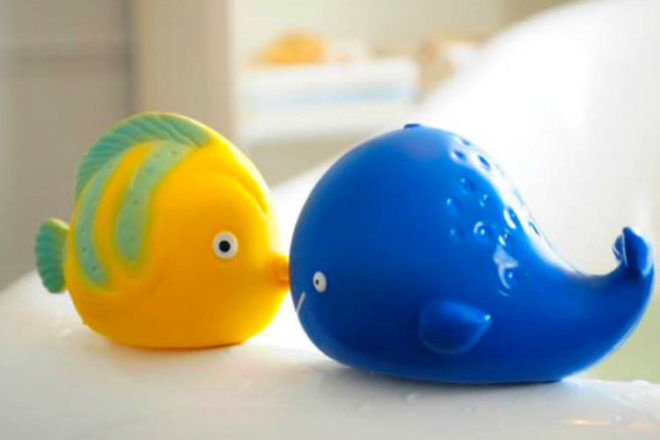 Completely sealed to keep bacteria and mould at bay, Kala the whale is perfectly sized for baby to grasp. There are multiple textures for tactile exploration and the natural rubber is ideal for teething tots to chew on.

---
7. Green Toys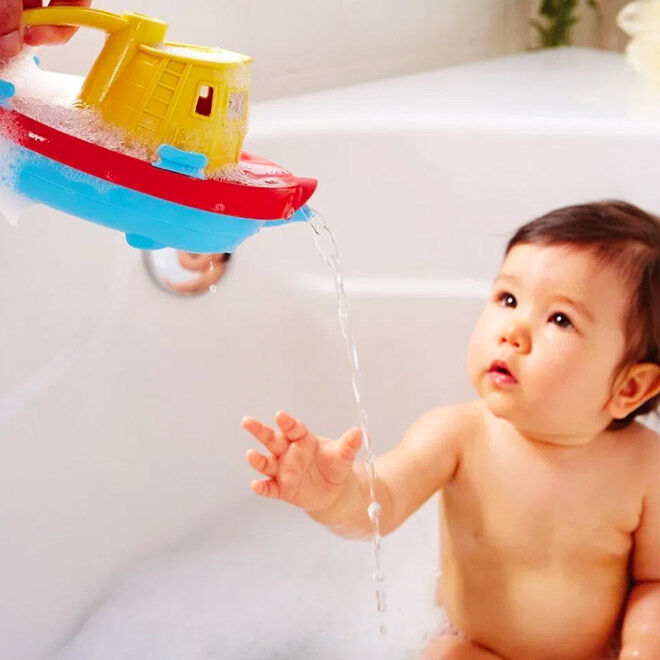 Made from 100% recycled plastic milk containers, this charming tugboat is good for the earth and incredibly safe for kiddies at play. The wide spout lets little hands scoop and pour water for endless bathtime entertainment.

---
8. Honeysticks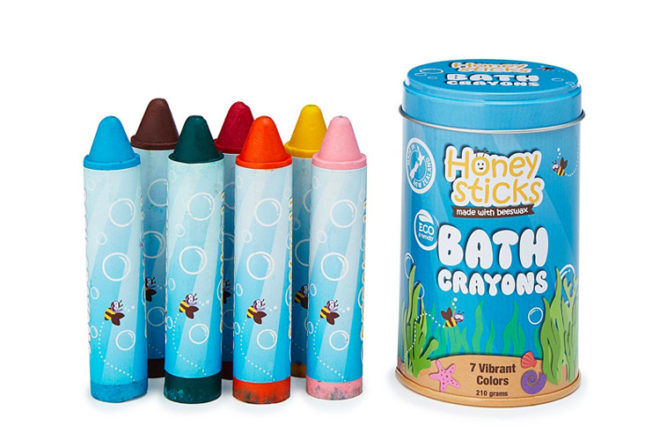 Creative creatures will get a kick out of bath time thanks to the clever bath crayons from Honeysticks. Made from natural beeswax and coloured with food-grade pigments the bright, chunky crayons wash off easily without staining the tub. Winning!

---
9. Playgro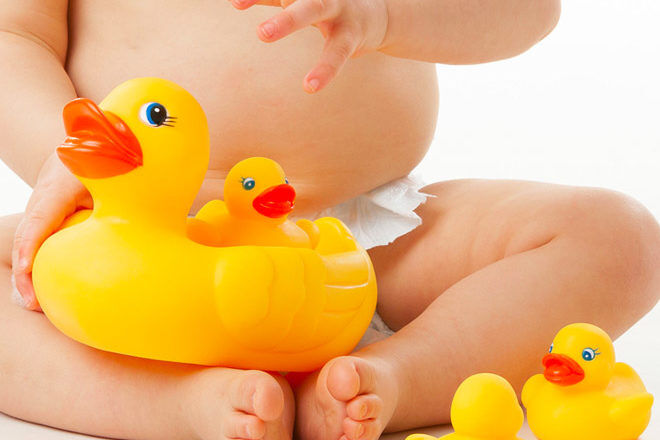 Fully sealed to keep that bubbly bath water at bay, this adorable family of ducks is what bathtime was made for. Play follow the leader with them one by one or pop the ducklings onto mummy's back while she rides the waves in the tub.

---
10. Quut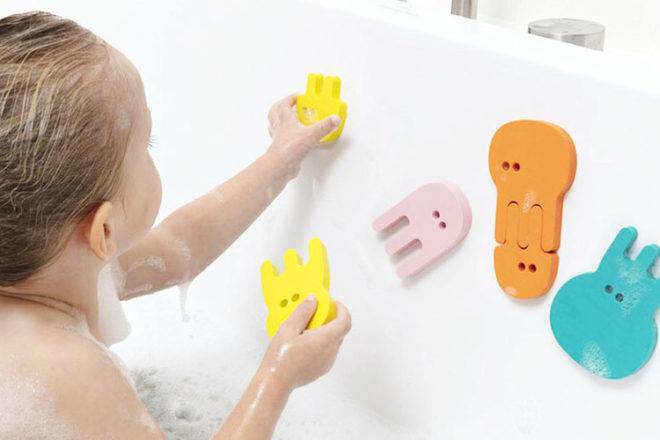 Join the jellyfish by their tentacles, match them by colour or simply stick them to the side of the bathtub. However wee ones play with this colourful foam puzzle, time in the tub will fly by!

---
11. Glow Sticks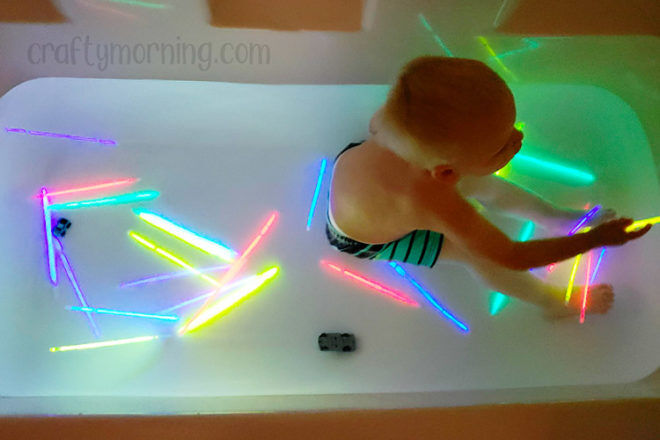 And finally, why not turn Friday night bath time into a Friday night disco?! This genius idea from Crafty Morning sees glow sticks transform the water into a florescent pool of fun for little ones. Just be sure to supervise soaking sprouts at all times.
---
Read next …
Looking for more ways to make bath time fun for all? Here are a few articles that you might like to read next: