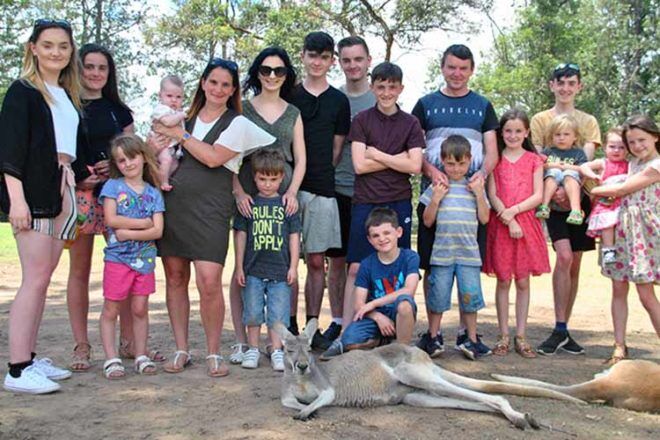 Britain's biggest family is growing yet again, and the big brood also has more exciting news – they're heading to Australia.
The Radford family has shared the exciting news that baby number 22 is on the way, despite Sue, 44, and Noel, 48, saying there'd be no more bubs after their last little bundle arrived in 2018.
The couple have 21 children; Chris, 30; Sophie, 25; Chloe, 23; Jack, 22; Daniel, 20; Luke, 18; Millie, 17; Katie, 16; James, 15; Ellie, 14; Aimee, 13; Josh, 12; Max, 11; Tillie, nine; Oscar, seven; Casper, six; Hallie, four; Phoebe, three; Archie, 18 months and Bonnie, 11 months. The couple's 17th child, Alfie, was stillborn.
In a YouTube clip Sue said she had a feeling she's having a boy. "I wonder if it will be 11 of each – I am feeling a bit boy."
They also revealed on their YouTube channel that they'll be heading to Australia for a month-long holiday, as soon as daughter Tillie has healed from leg surgery.
"We've been wanting to book Tillie's surprise destination holiday but we thought we'd better leave it because we didn't want to book it and then there be some major problem with Tillie's leg and we couldn't cancel the holiday or change the dates," Noel explained.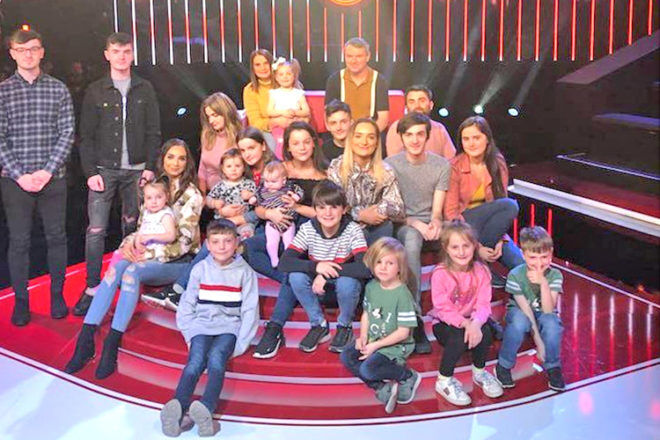 "Today we've been to hospital and it's been brilliant news so we've booked our holiday of a lifetime, and Tillie is going to reveal where we're going. None of these lot know!"
Tillie then told their subscribers the family is headed Down Under. They'll be catching up with one of Australia's largest families, the Bonells, who have 16 children.
Read next  …
Want to know how many is the most stressful number of kids to have? Or read about other larger than life families? Read on: