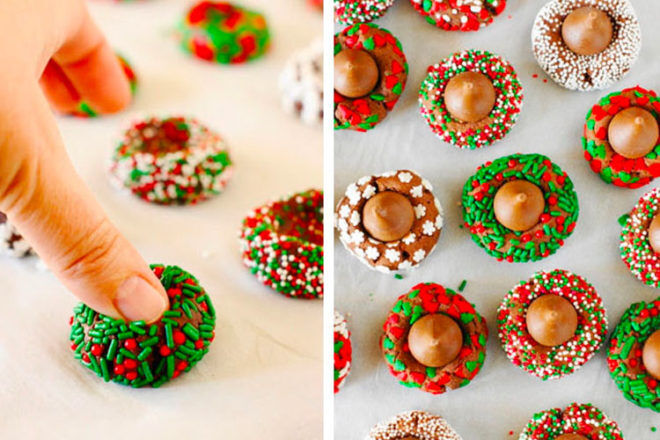 It's that wonderful time of year again. Christmas cheer is in the air and what better way to dive into the festivities than with a fresh batch of Christmas cookies. We've got all the festive recipes you'll need, from traditional Christmas gingerbread to drool-worthy chocolate goodness. These Christmas cookies are perfect for sharing and scoffing alone.
Here are 25 Christmas cookies for you to make these holidays.
Time for the tree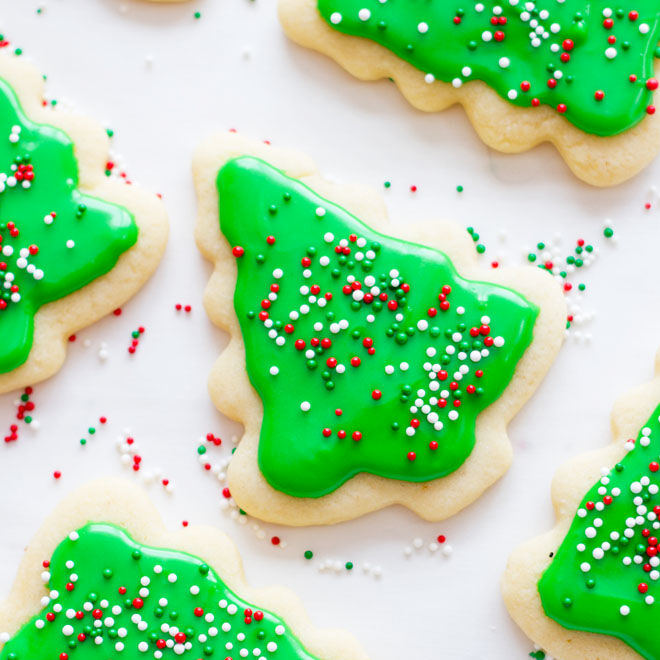 "O Christmas tree, O Christmas tree…"A sweet little indulgence to compliment the festive decorations at home. (via Wholefully)
The cherry on top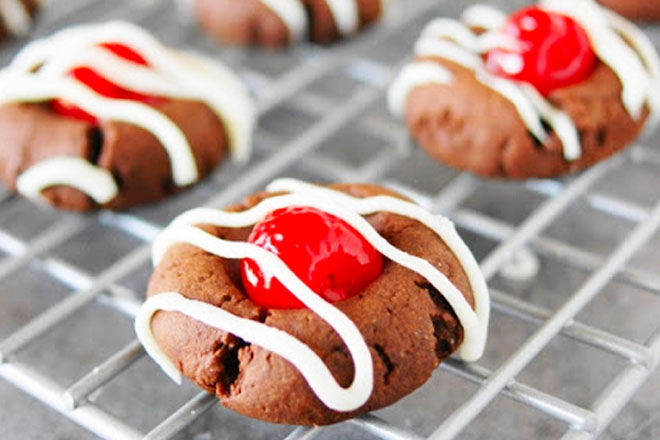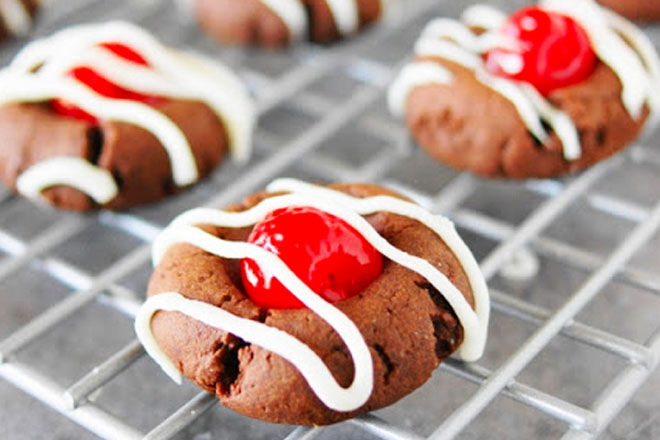 Red and white screams of Christmas and chocolate does too for that matter! These tiny morsels the perfect treat to take to a friends place this Christmas. (via The Kitchen Is My Playground)
Rudolph at the ready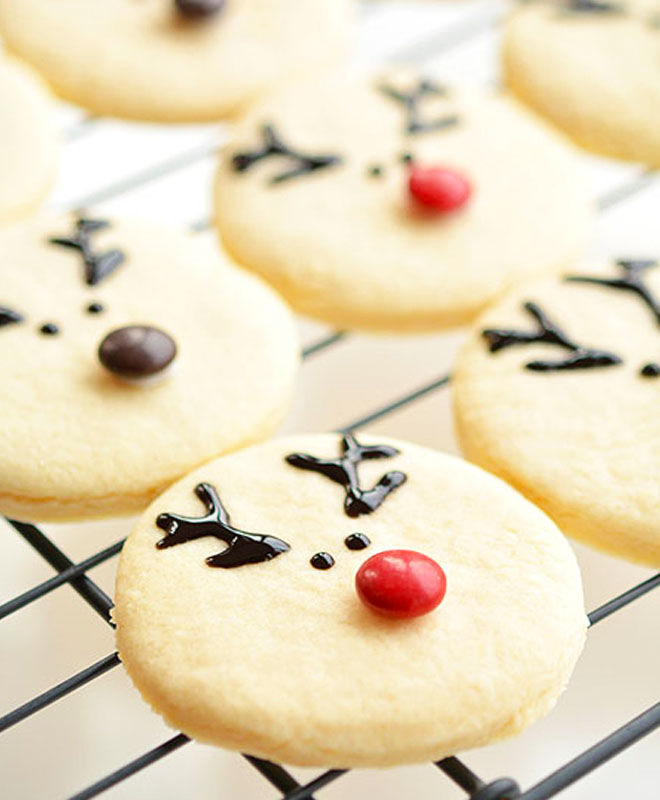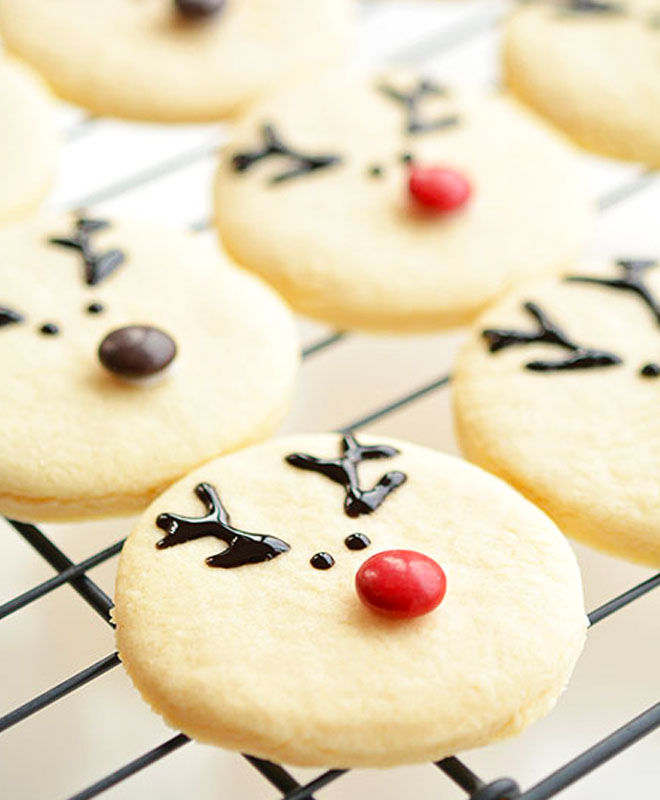 When Rudolph comes to the party it can only mean one thing – Santa is on his way! Adorable Christmas biscuits for the little ones to bake in the lead up to the big day. (via One Little Project)
Full of flavour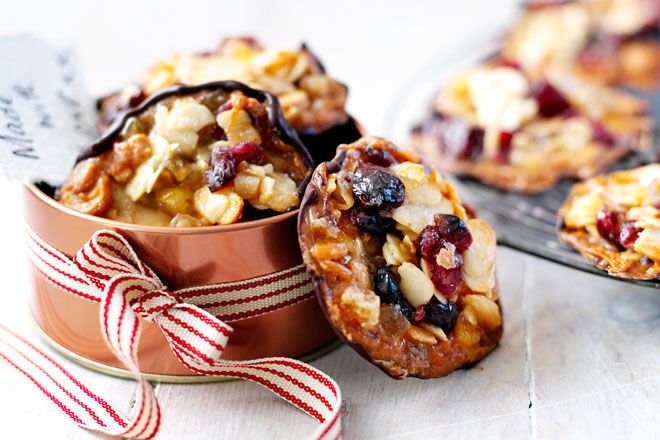 A sophisticated Christmas cookie for your foodie friends. This recipe for sour cherry and stem ginger biscuits is heavenly. (via BBC Food)
Sweet stacks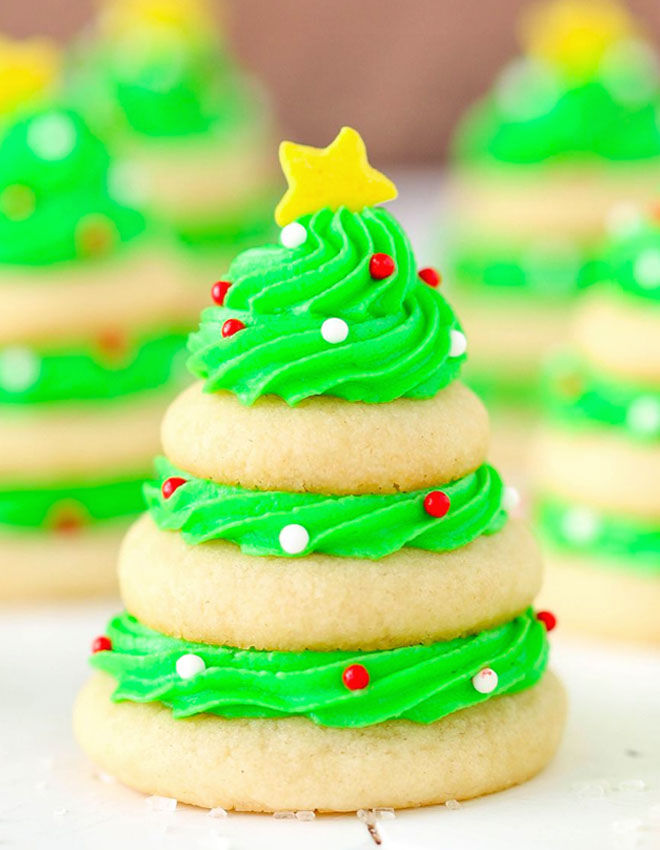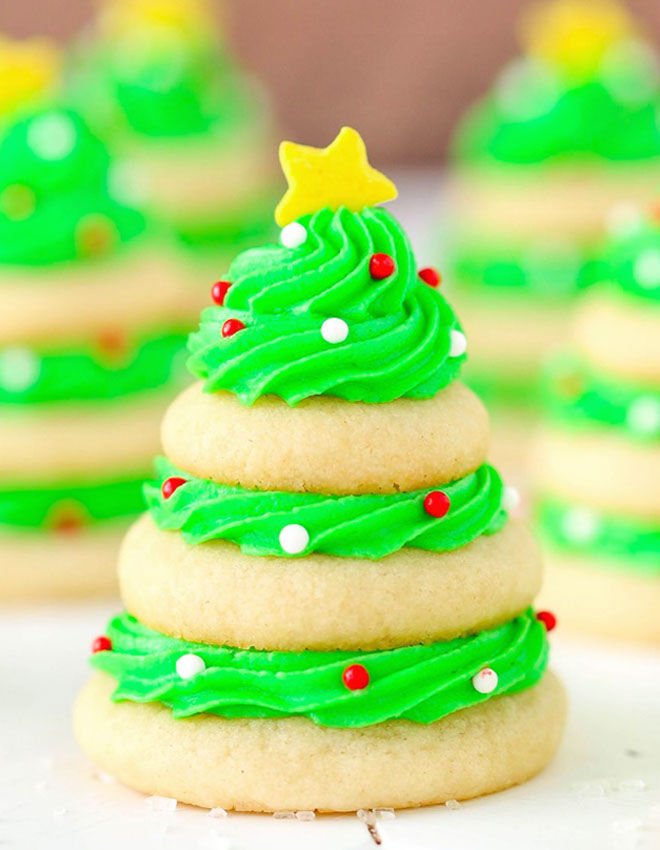 How high can you go? These Christmas tree cookie stacks are a delight for the eyes and the tastebuds! (via Delish)
Salivating sandwich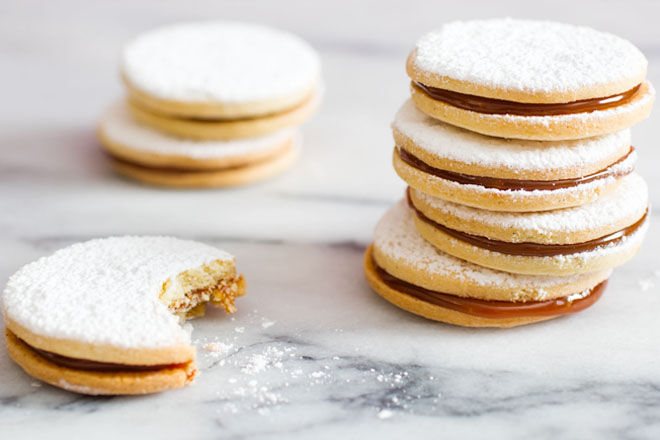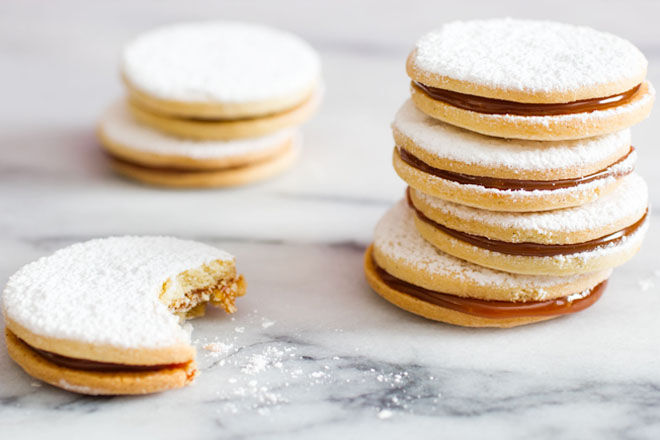 Ooey gooey caramel sits at the centre of two delectable shortbread biscuits. They may not be your traditional Christmas cookies but we'd happily eat these all year round. (via Serious Eats)
Chocolate crunch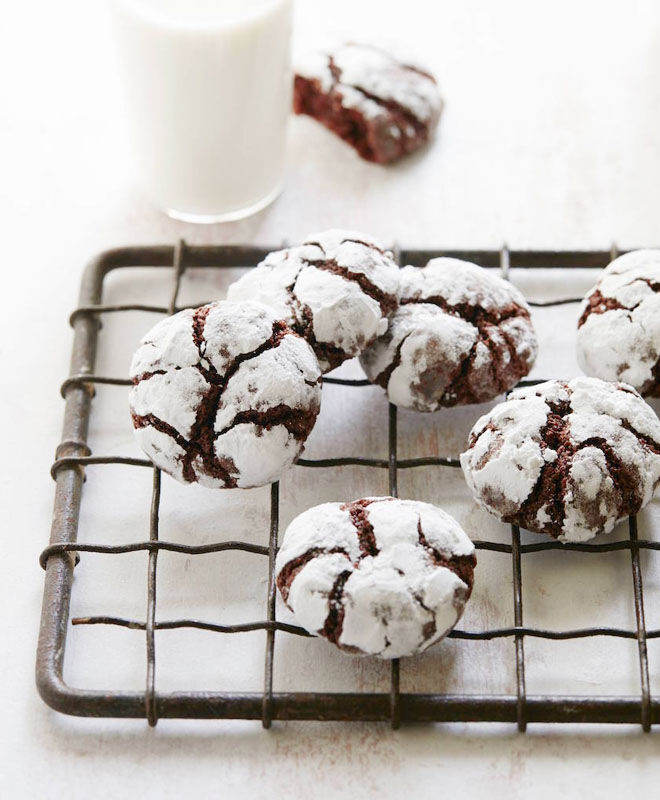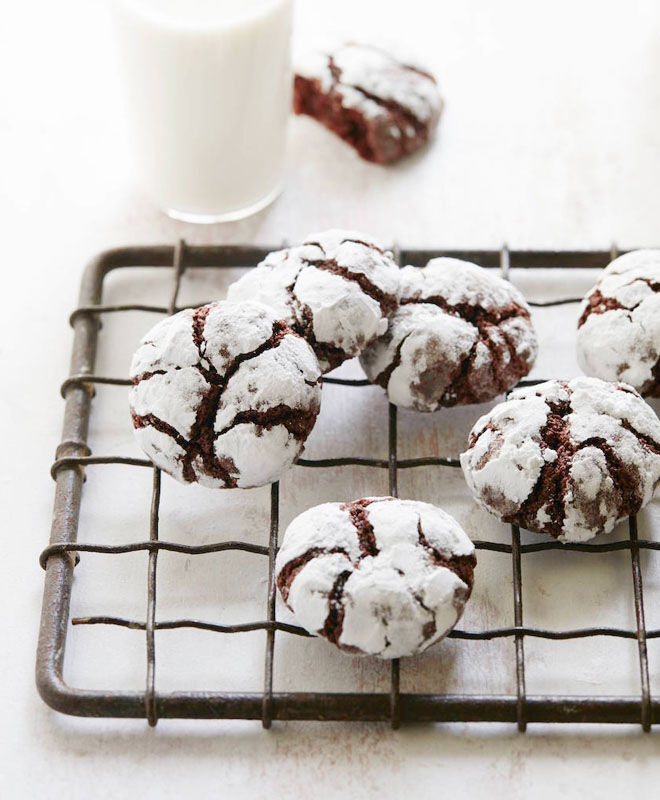 Gooey at the centre and crisp and crunchy on the outside. These chocolatey crinkle cookies have been dusted with a pinch of Christmas magic too. (via What's Gaby Cooking)
Falling snowflakes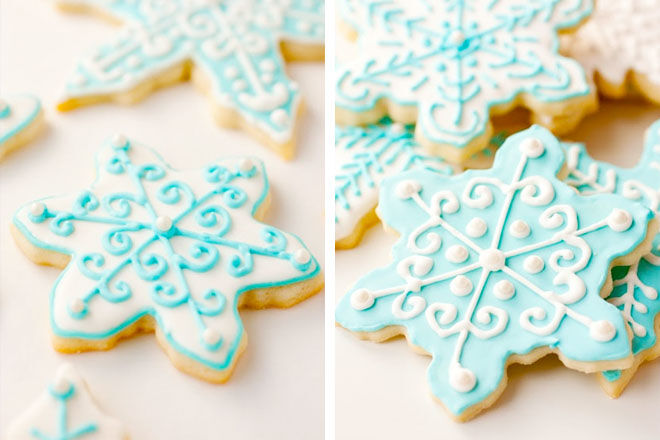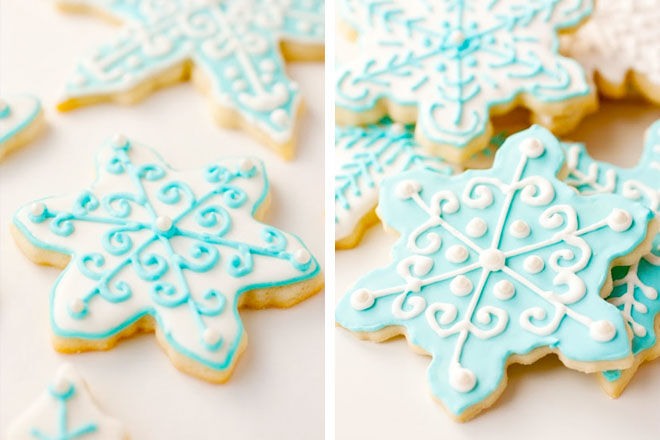 Iced to perfection, these snowflake sugar cookies are as pretty as the fresh snow falling. (via Cooking Classy)
Hungry horses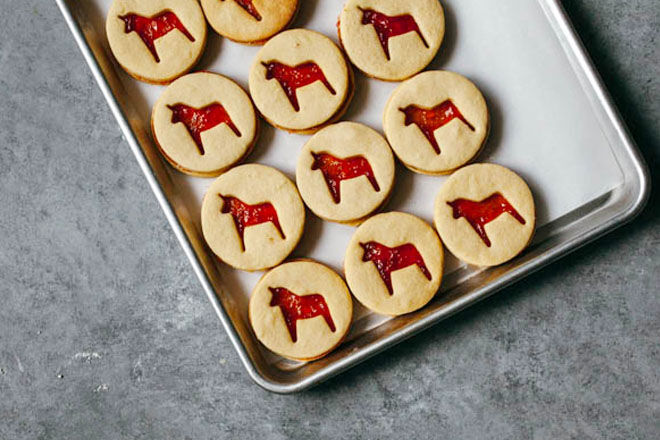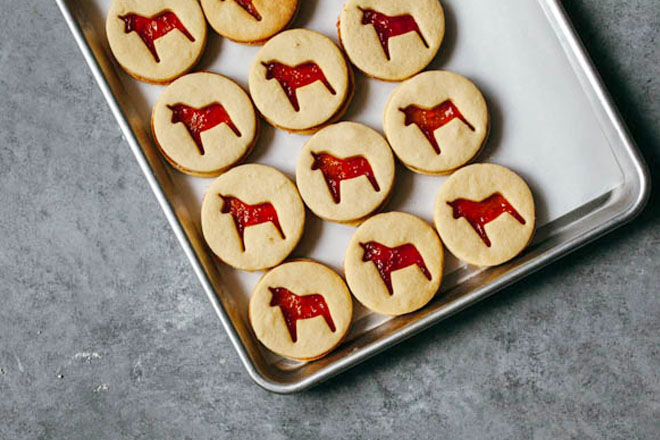 The classic Linzer cookie gets a little Scandi makeover thanks to a dala horse cookie cutter. Simple, yet so effective. (via My Name Is Yeh)
Tall traditions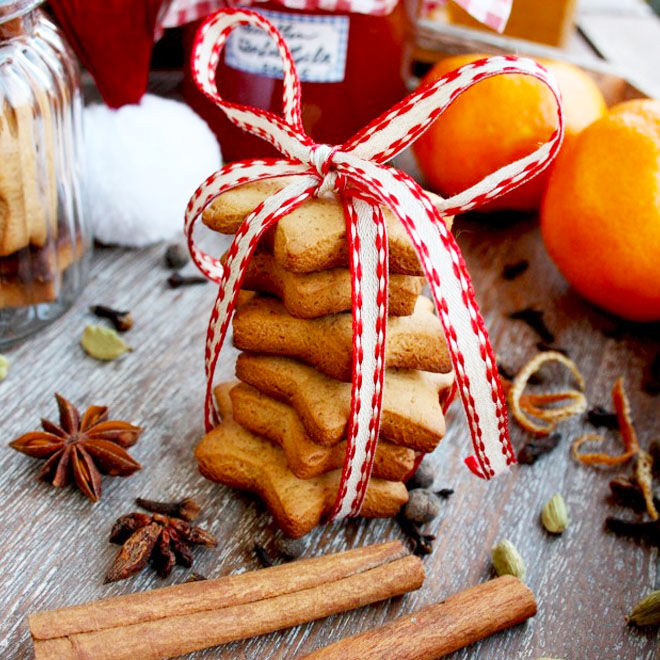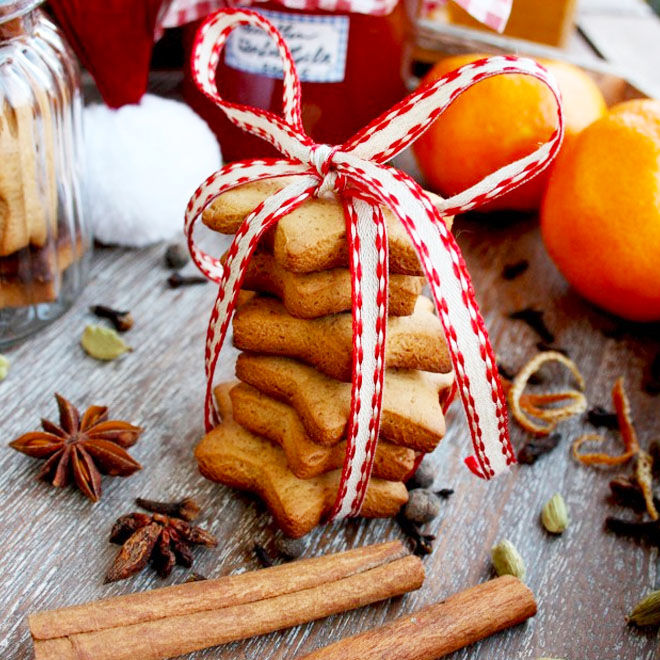 The Europeans do Christmas so well. For a traditional festive flavour punch, these German-style Christmas biscuits tick all the right boxes. (via Happy Kitchen)
Bright baking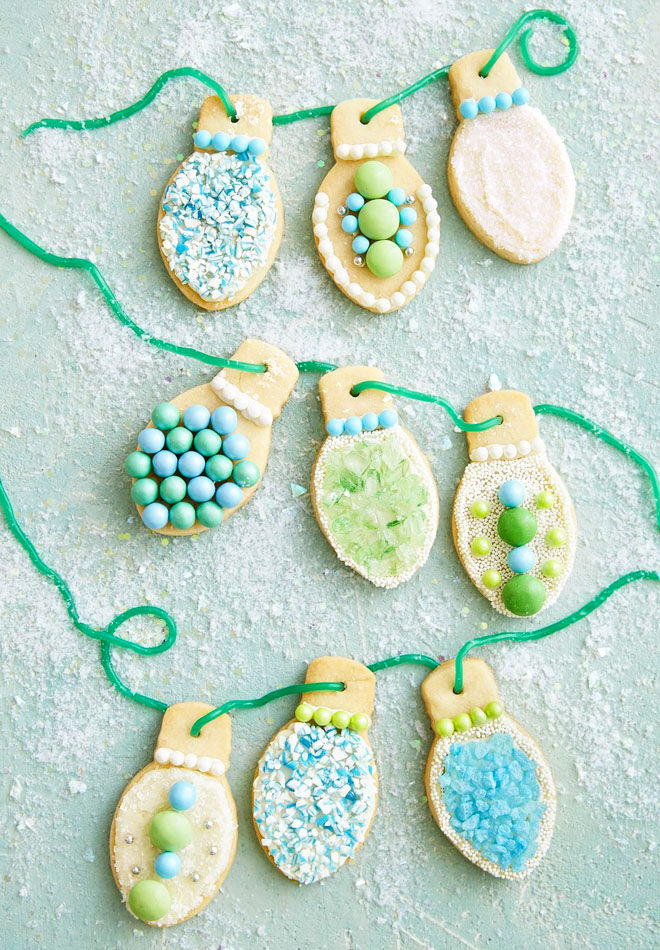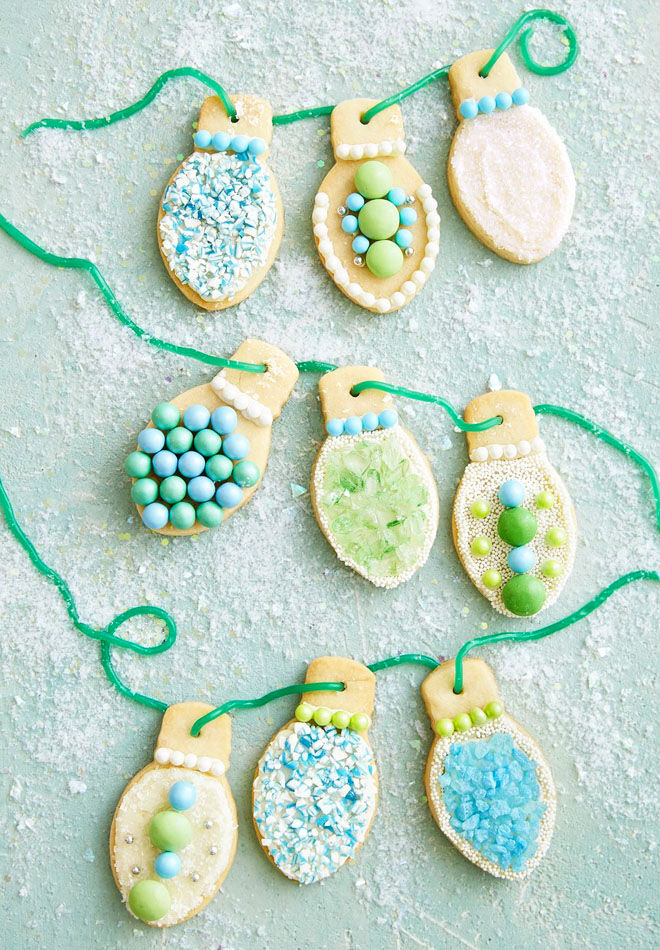 The lights are on the tree, now it's time to light up the Christmas table. Using a light bulb cookie cutter simply cut-out your cookie dough, bake and decorate until they shine! (via Country Living)
Starry surprises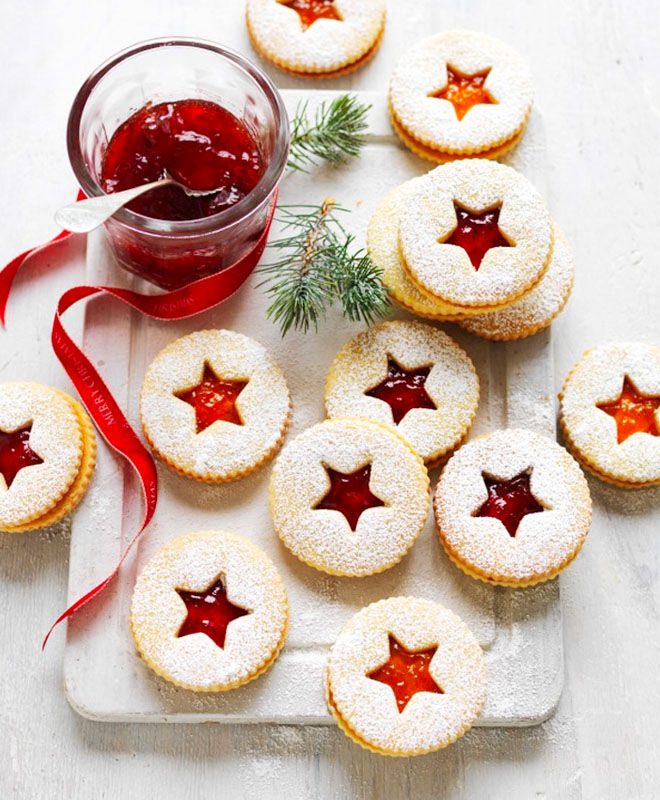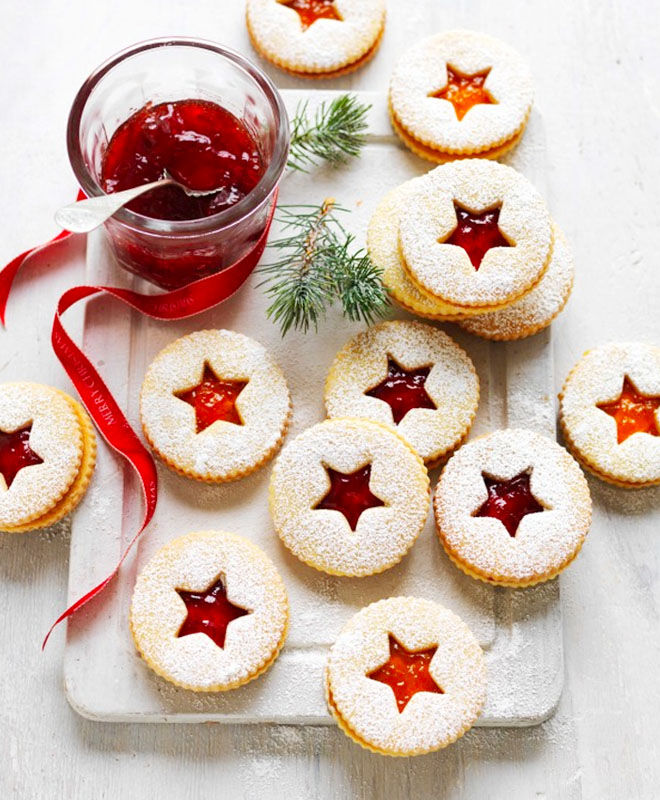 A wonderful recipe for festive family gatherings or a thoughtful homemade gift. Take your Christmas biscuits to the next level by using homemade preserves too. (via My Foodbook)
Winter woollies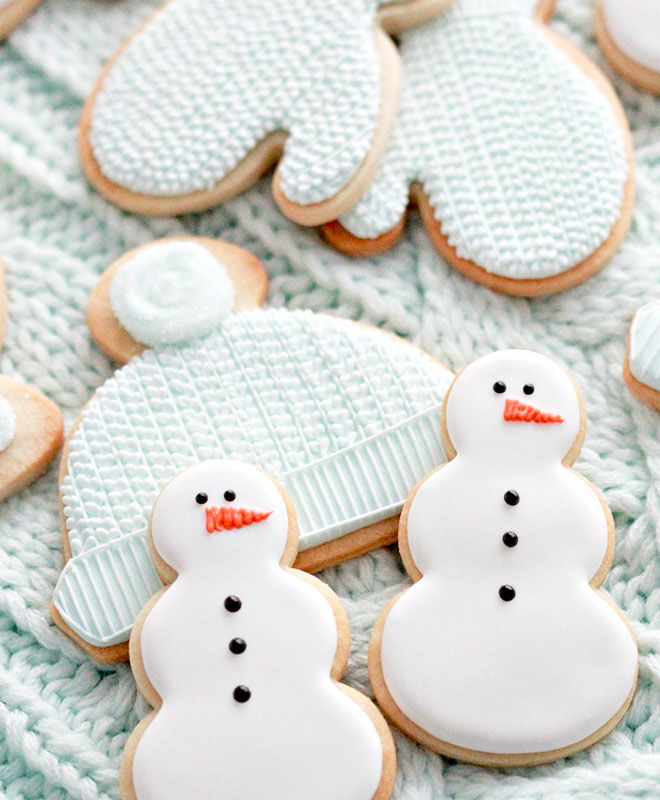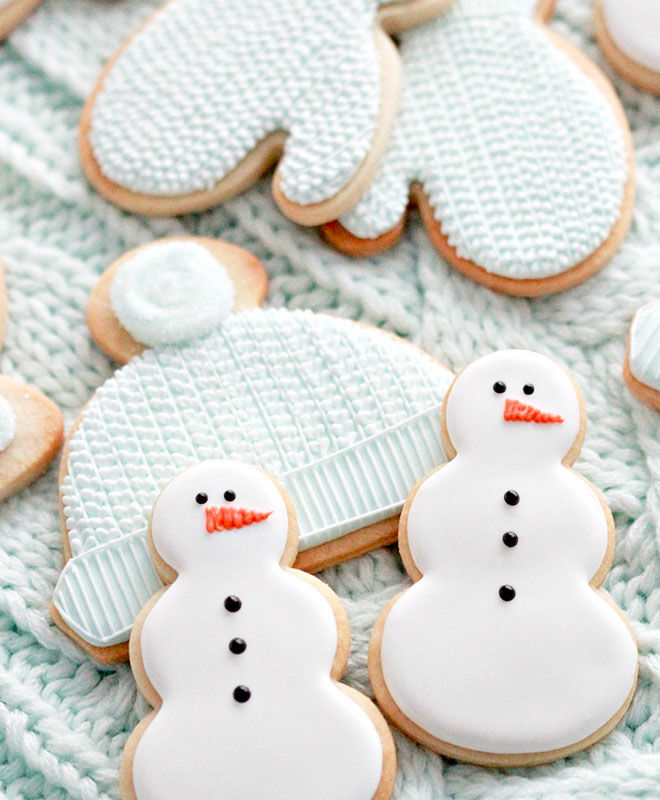 Winter may well and truly be on it's way out but that doesn't mean we can't use it for baking inspiration, These winter-themed cut-out cookies are just too cute! (via Sweetopia)
Back to basics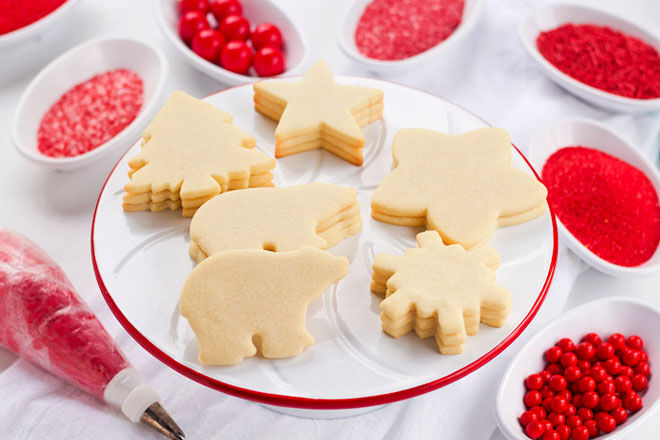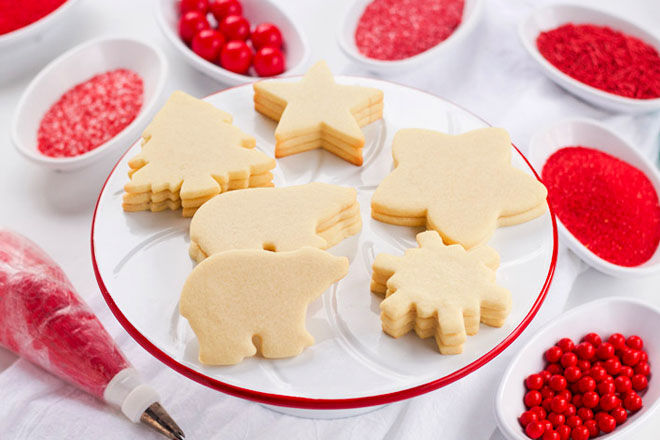 Here's a basic sugar cookie recipe you can use time and time again. Whether you're making stars, polar bears, Christmas trees or snowflakes, it's simplicity at its best. (via The Barefoot Baker)
Man, it's Christmas!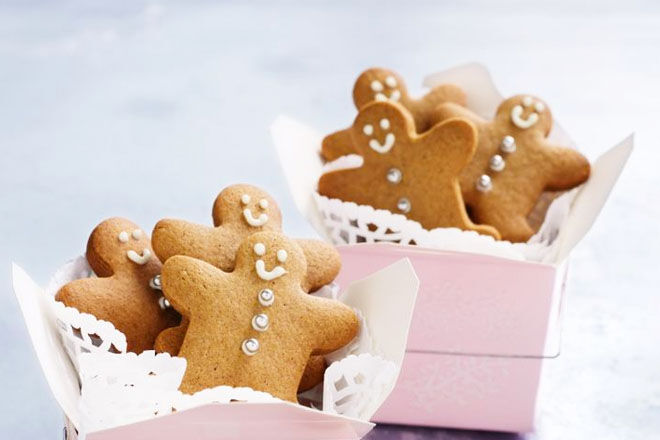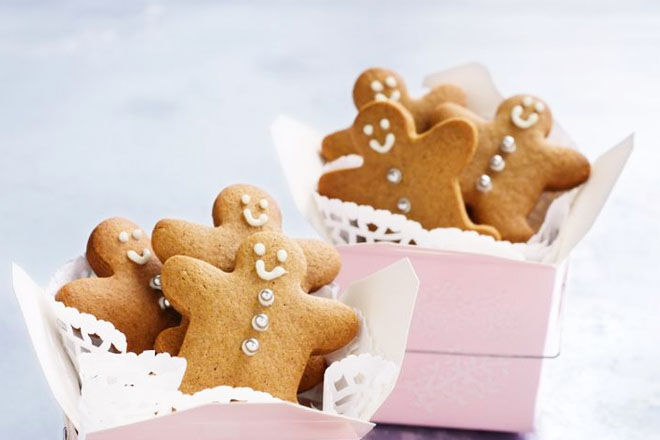 If gingerbread men are your thing, then this is the recipe for you. A subtle ginger flavour combined with a soft biscuit texture makes them the best (gingerbread) men around town. They'll be a hit with the kids too! (via Taste)
Snowy sweets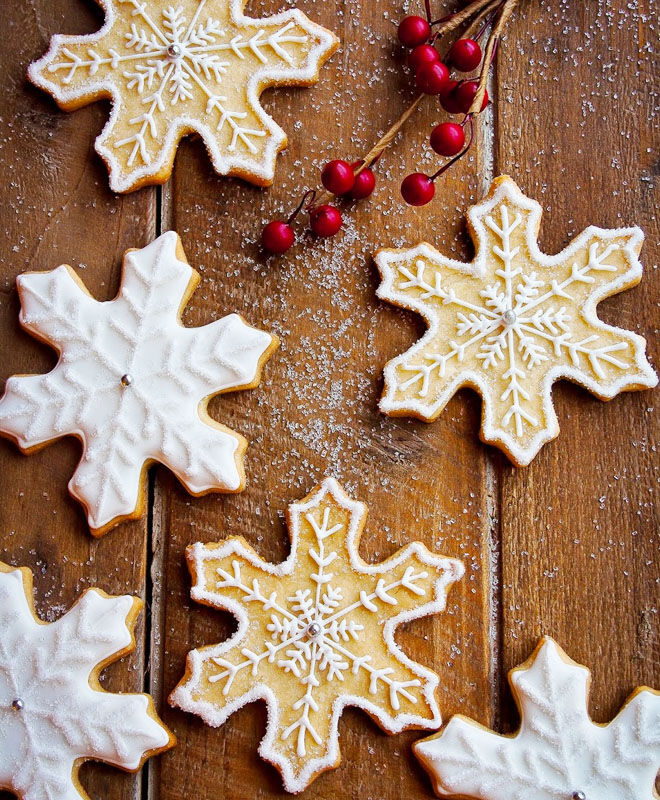 As scrumptious as they are easy to make, these snowflake cookies will look stunning alongside your other Christmas goodies. (via Hint of Vanilla)
Melt in the mouth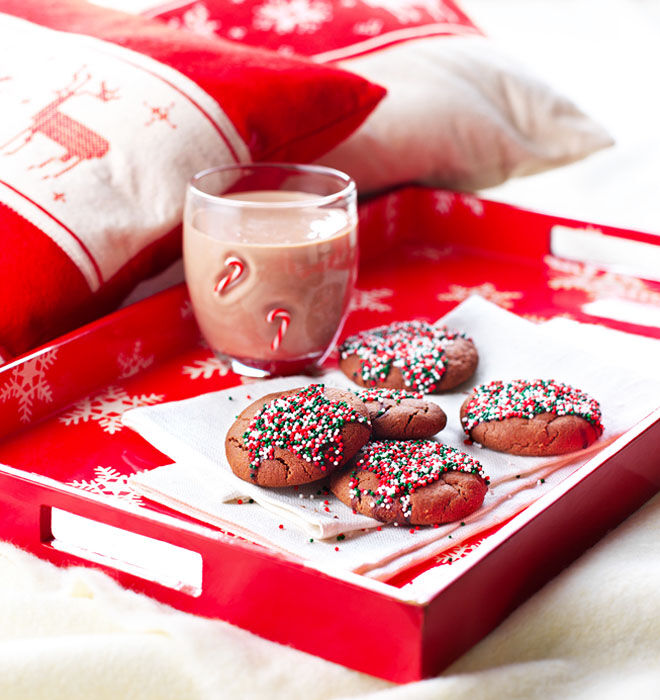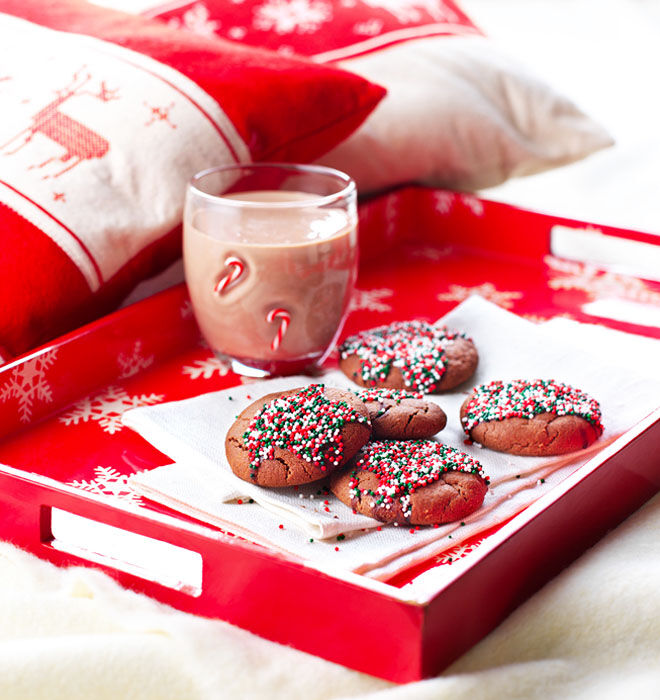 There's absolutely no doubt about it, Nigella knows how to make divine biscuits. Here, her chocolate shortbread is topped with sprinkles for added festive cheer. Love! (via Nigella)
Pretty as a picture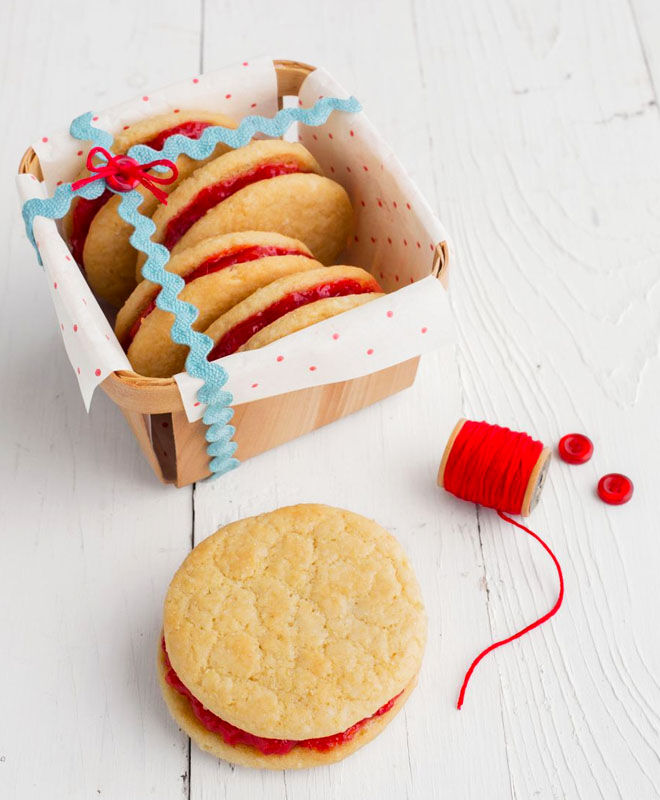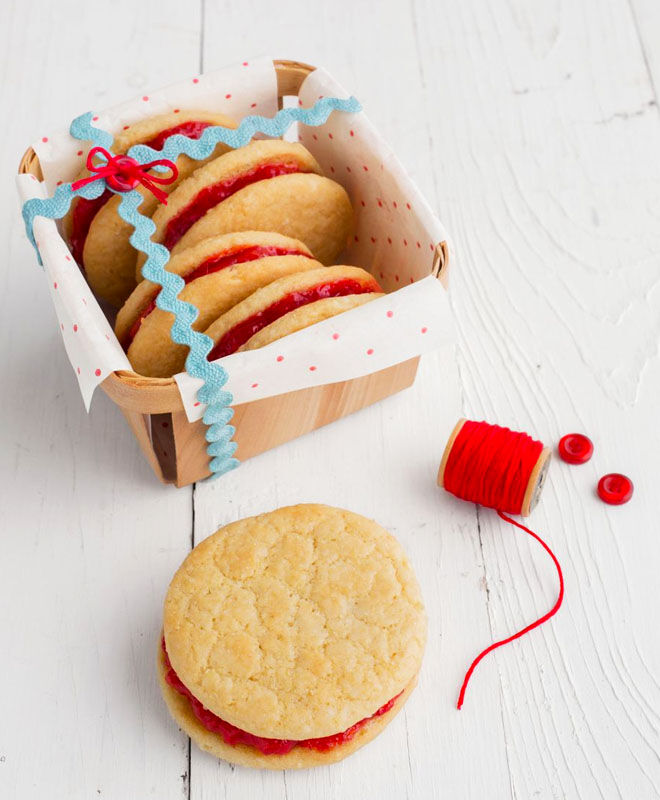 It seems a shame to eat such pretty looking biscuits, but it is Christmas after all. Placed in a small basket with polka dot paper and a festive bow they make a special treat for a special friend. (via Country Living)
Mini munchies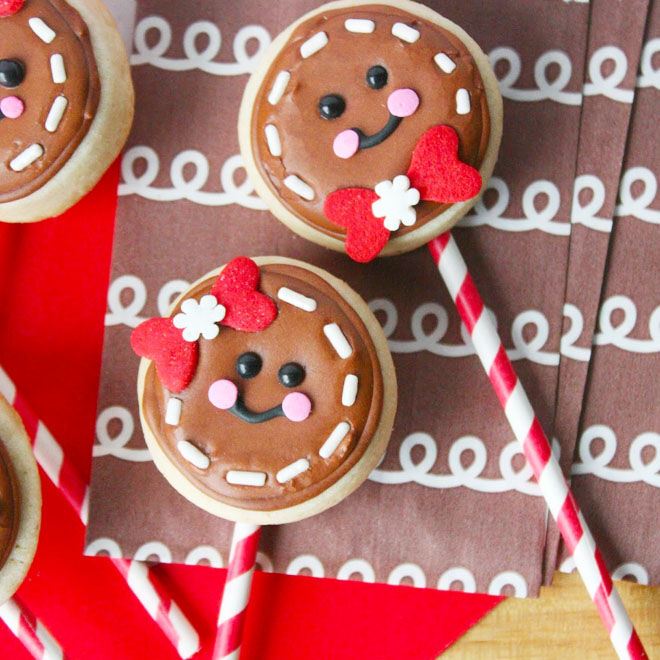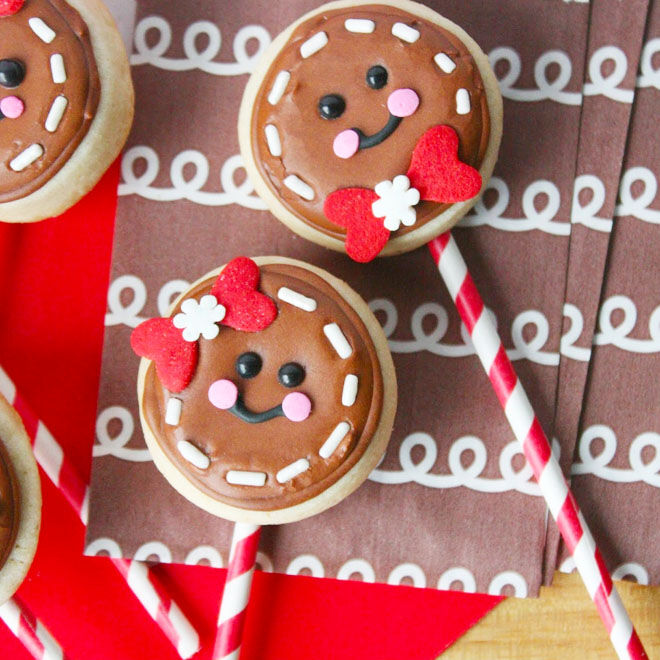 Cute as a button, these mini ginger pops are a must for your munchkins over the festive season! (via Munchkin Munchies)
The star of Christmas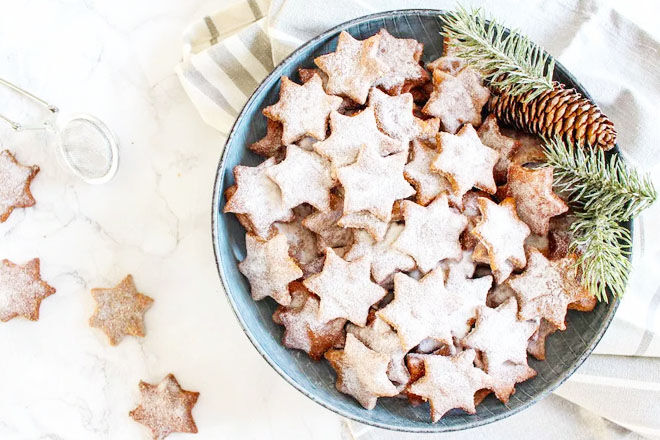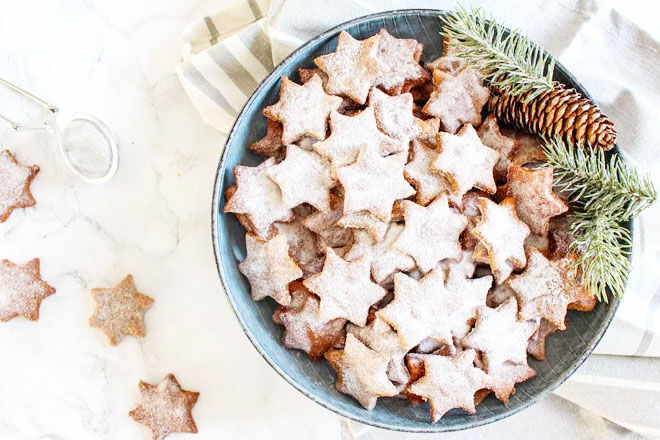 A healthy recipe for the holidays. Made from ground almonds, chia seeds and coconut sugar, you'll never know these stunning cinnamon stars were good for you! (via Heavenly NN Healthy)
Merry Men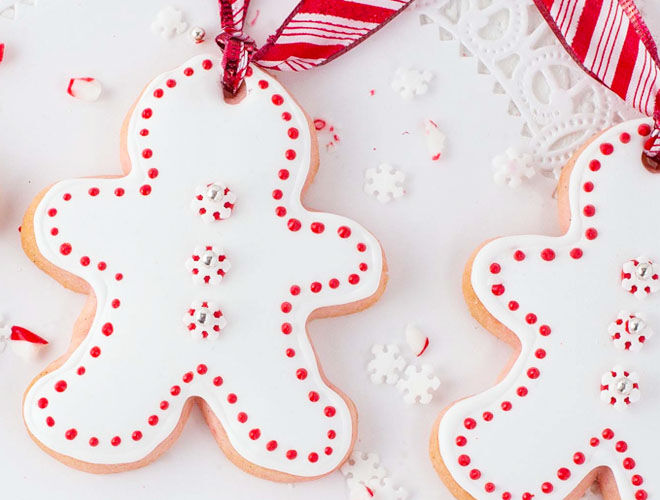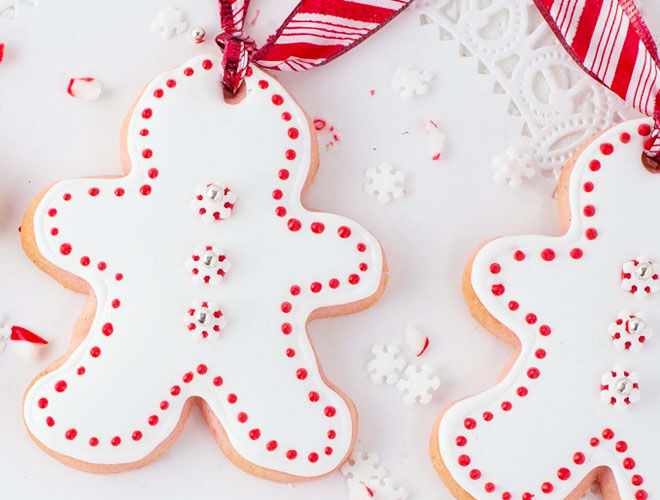 Take your gingerbread men to the next level with a little candy cane decoration. Want to go one step further? Once dry, use a piece of festive ribbon to transform your gingerbread men into a Christmas garland! (via Art And The Kitchen)
Dietary dream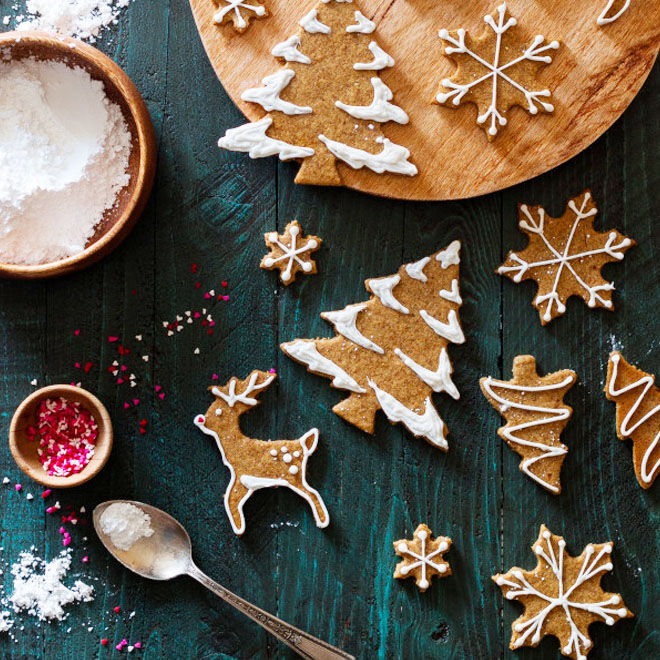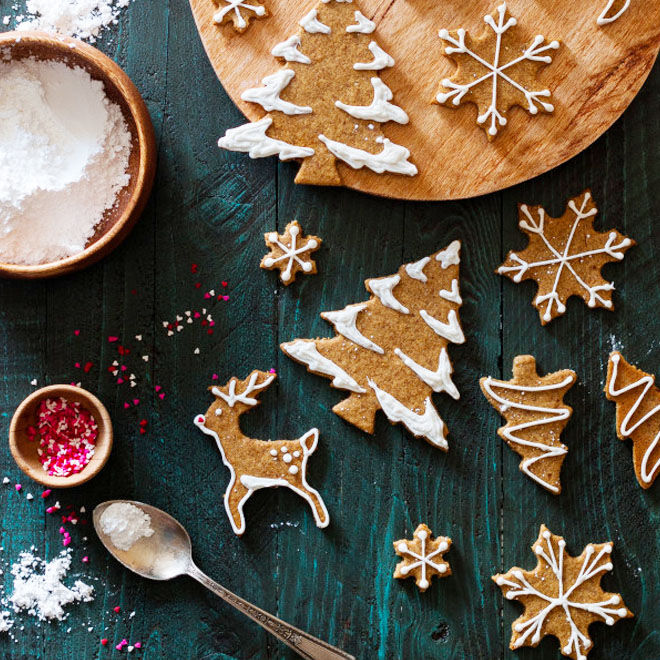 Dairy-free, gluten-free and refined sugar-free these ginger Christmas biscuits are an absolute dream for anyone with dietary requirements. Thought you had to miss out on the festivities this year? Not any more! (via Kitchen McCabe)
Frosty frosting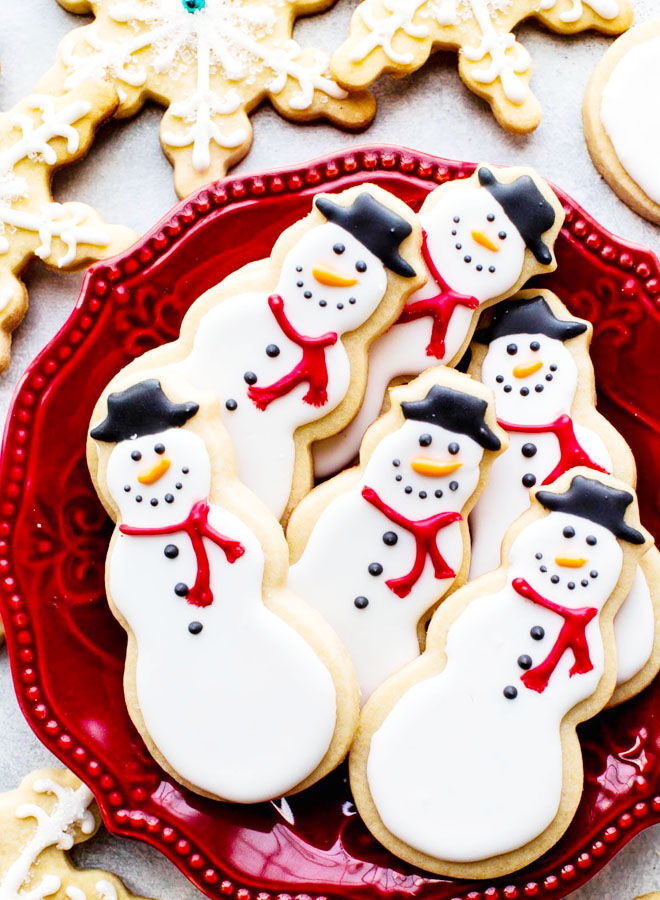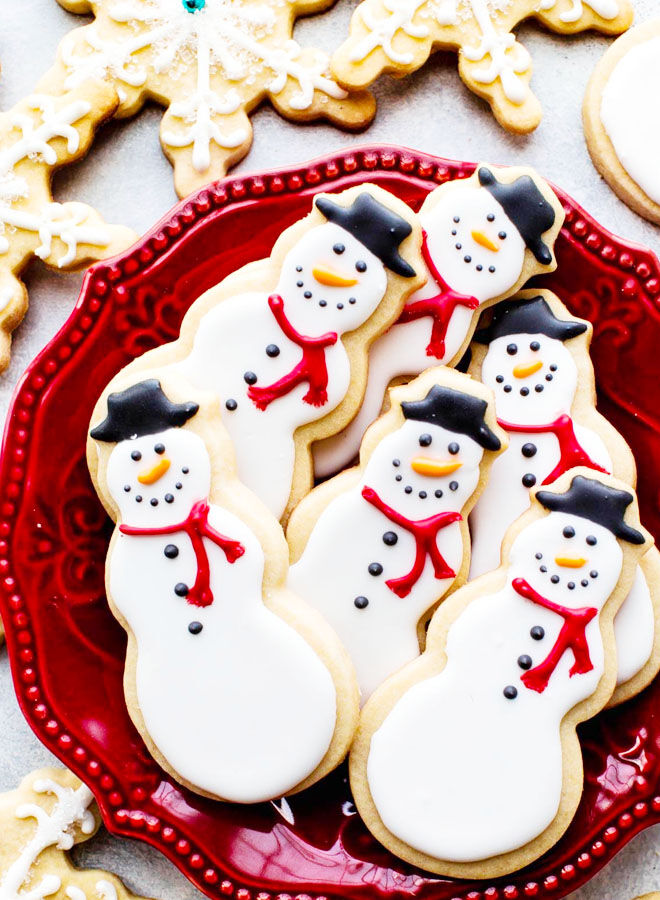 From the snowy village of Lapland to the coziness of the kitchen bench, these Frosty the Snowman cookies will be a welcomed addition to your Christmas stash this year, (via Sally's Baking Addiction)
Christmas kisses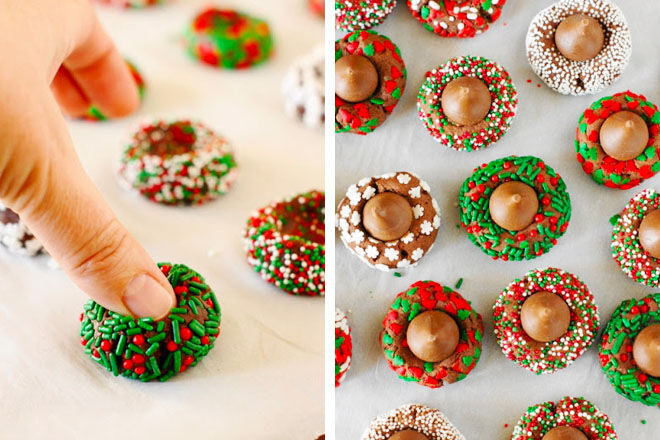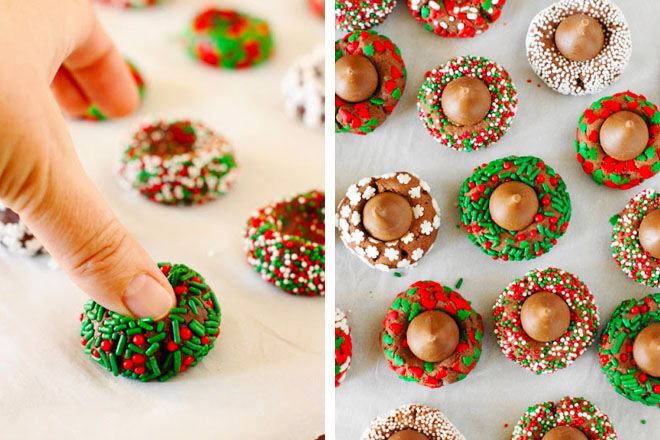 They're the ultimate kid-friendly cookies. Whip up a batch of these Chocolate Christmas cookies and let the kiddies press their thumb into each ball of dough. They'll love the baking and the eating! (via The Kitchen Is My Playground)
Gold and glam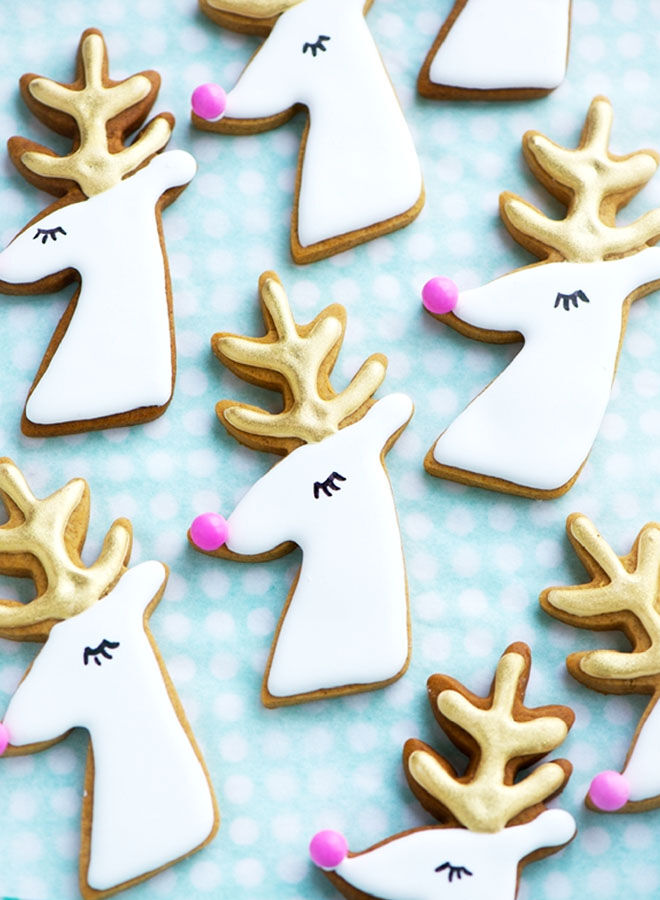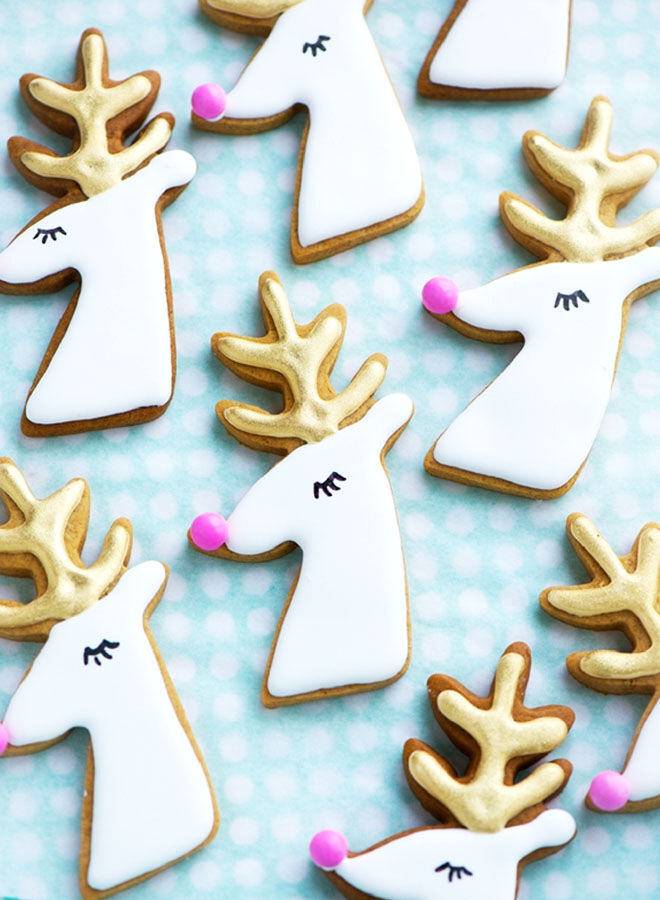 Give Rudolph a glamorous makeover with these gilded reindeer Christmas cookies. You'll need a reindeer cookie cutter, a bottle of gold gel paste and a very steady hand but we promise the end result is worth it! (via Sweetapolita)
Read next…
If festive baking is your thing or you're looking for Christmas dinner inspiration, here are a couple of articles that you might like to read next.