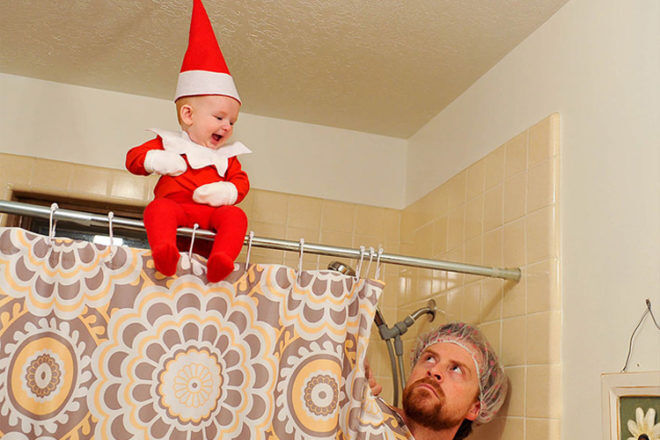 When Alan Lawrence, first started documenting his life as a dad of six kiddos, he probably never expected to become a huge viral sensation, but that's exactly what happened when he turned his baby, Rockwell, into a real life Elf on the Shelf.
Placing Rockwell in the most hilarious Elf on the Shelf-like situations, Lawrence may, at first, seem a tad irresponsible, but his kooky antics are the result of being a dab hand at Photoshop, and not the real deal! From perching Rockwell at the very the top of a shower rail, to letting him slide down the staircase in a sleigh, these images are full of Christmas cheer!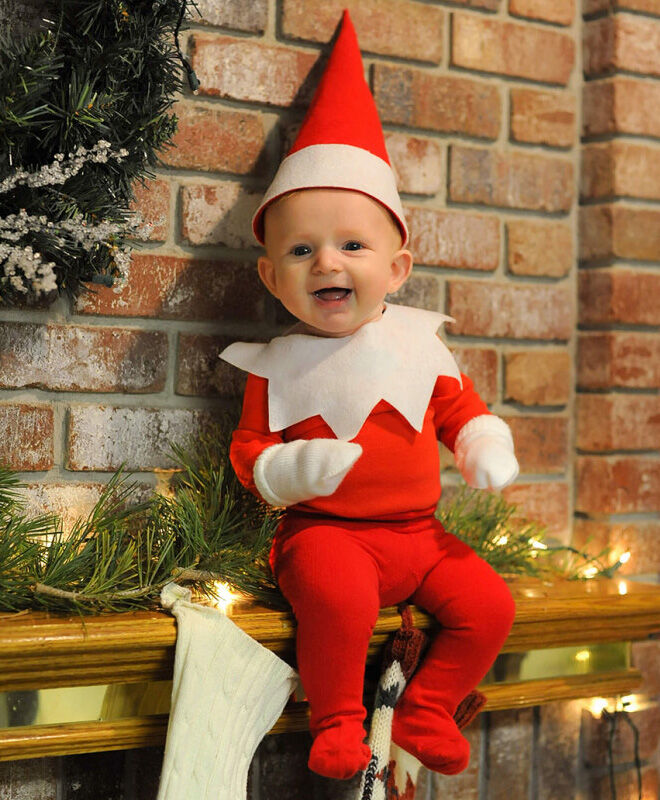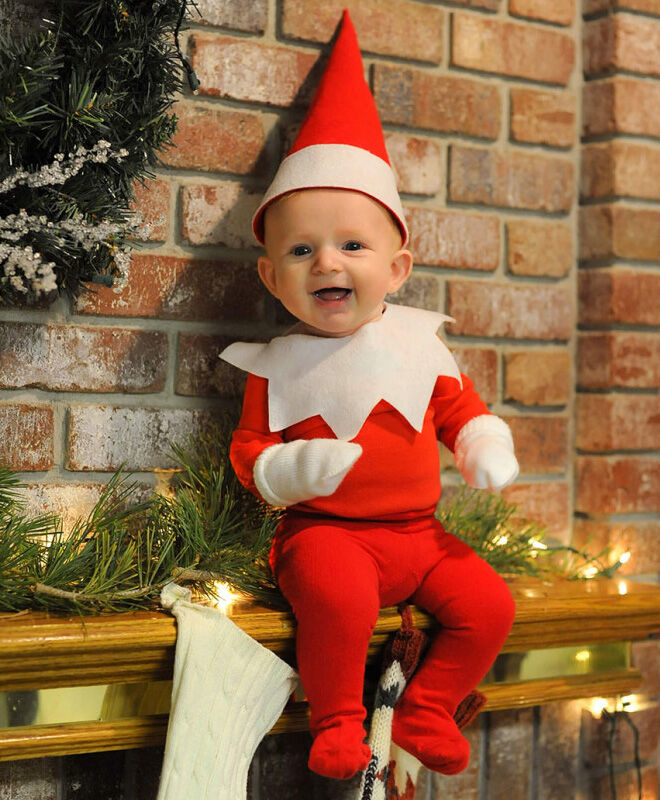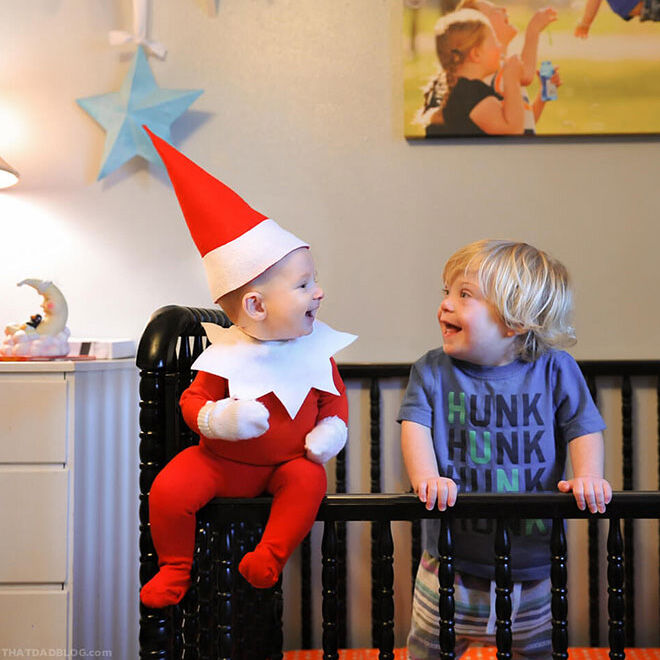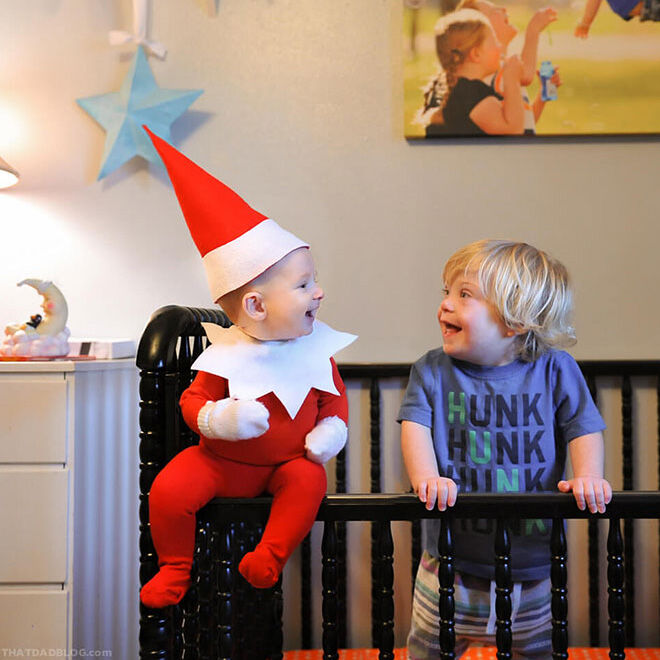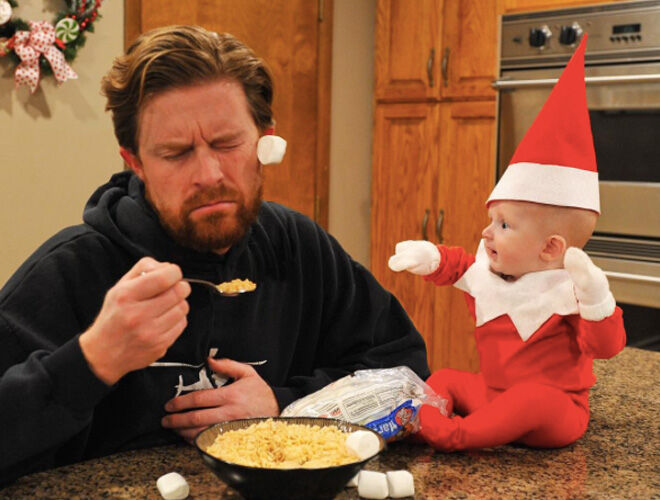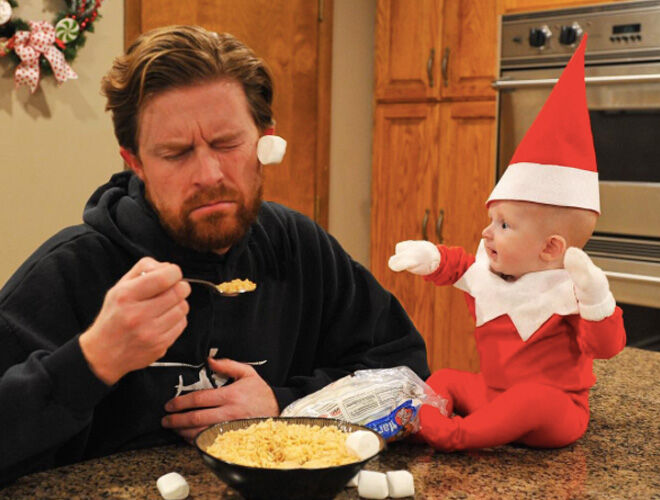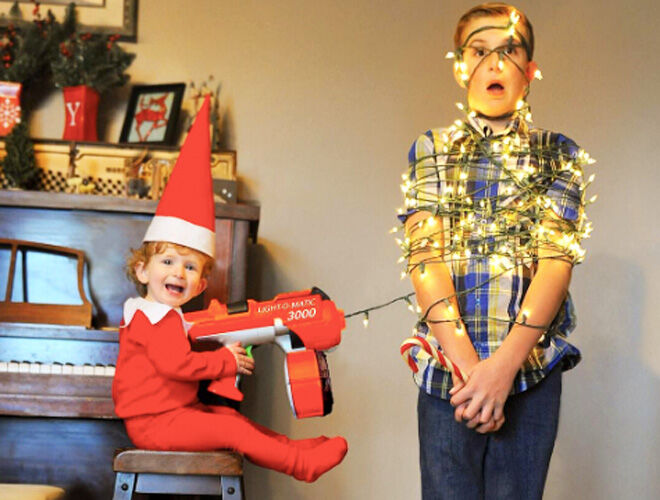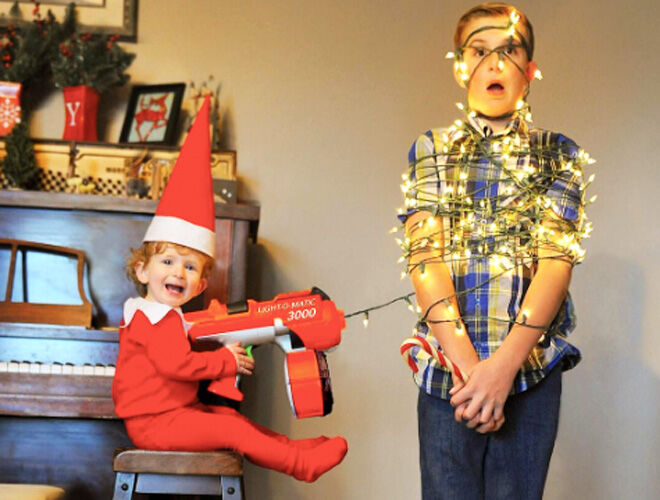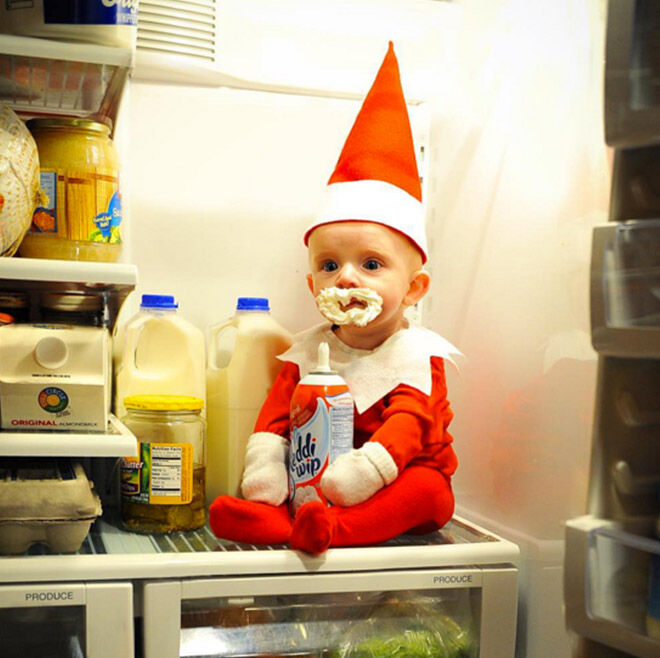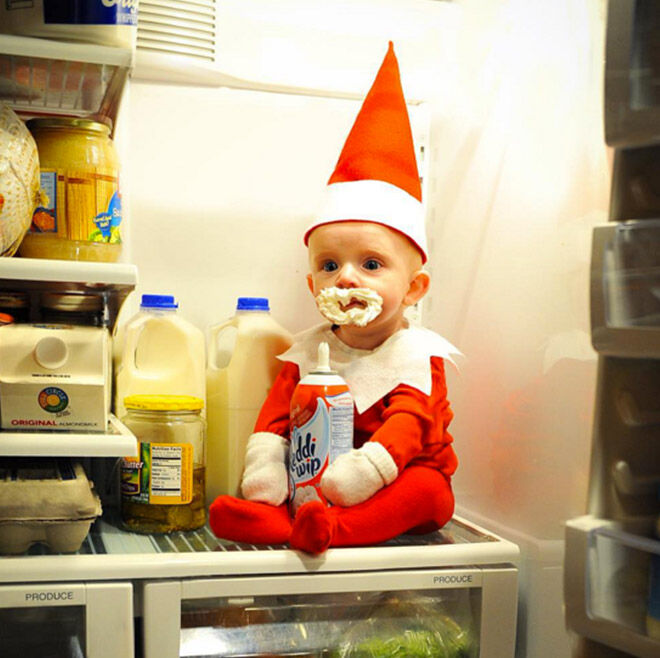 Lawrence has also gaining a following for using Photoshop to raise awareness of Down Syndrome. When son Wil was born with one extra chromosome, Lawrence made it his mission to make sure people around the world knew that having Down Syndrome didn't impact on his ability to fly and achieve his goals.
What has ensued is a bevy of creative pics of Wil flying everywhere – too cute!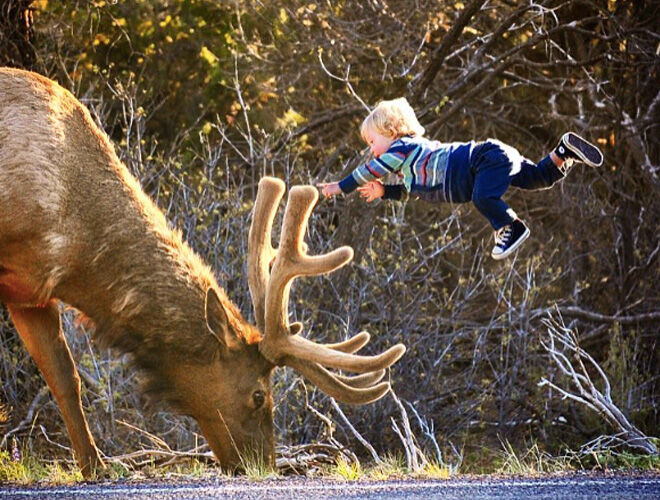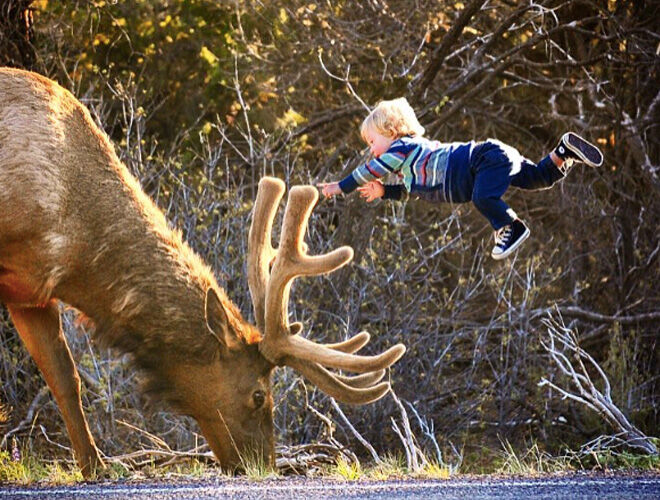 You can catch up with Rockwell's latest Elf on the Shelf escapades here. We cannot wait to see what both Rockwell and Wil get up to leading up to Christmas day.
---
WIN A $300 ELF PROPS PRIZE PACK
One (1) lucky Mum's Grapevine reader will win two adult elves and 24 days of Christmas Elf props and costumes valued at $300.
Competition ends October 22, 2021.