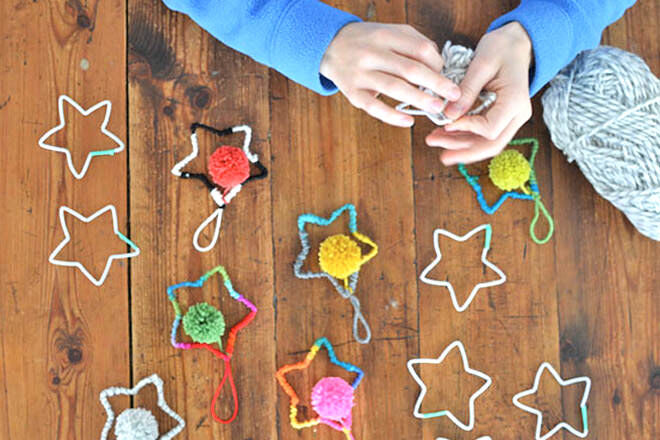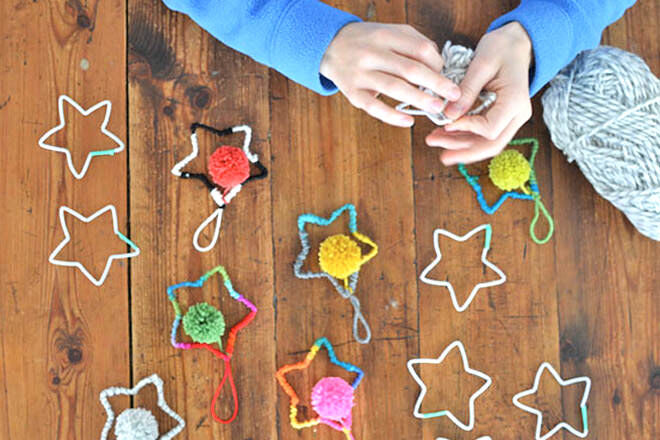 Christmas is all about enjoying quality family time together, so get your Martha Stewart on with the kids and spend a crafternoon making your very own DIY Christmas tree decorations this holiday season.
Your mini makers will be bursting with pride as they show off their handmade Christmas creations to family and friends!
Here are 9 easy-peasy DIY Christmas tree ornaments you can make with your kidlets.
Sip and slurp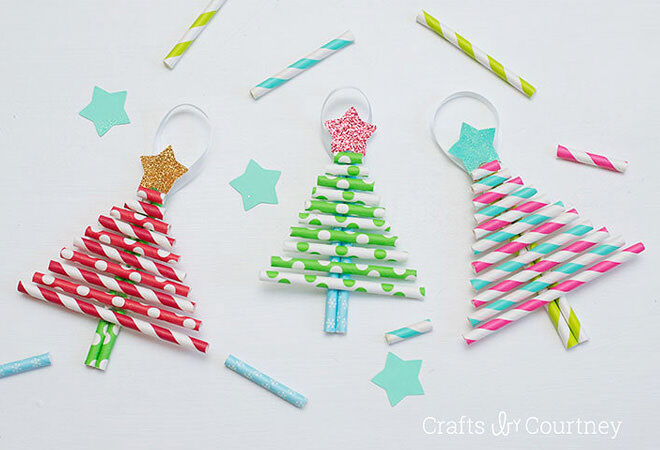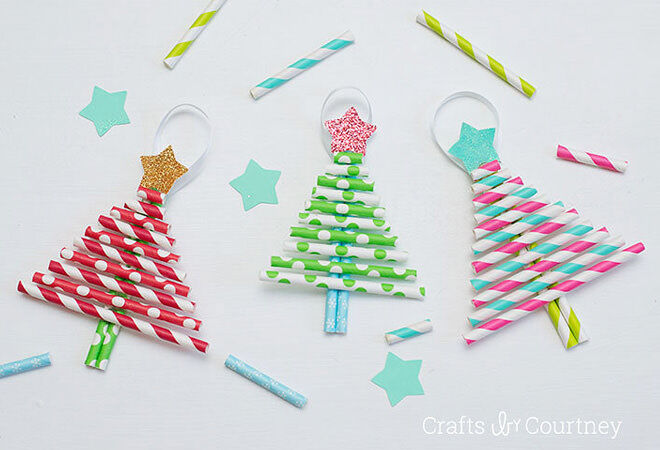 This paper straw ornament is super easy to put together. Toddlers to tweens will have fun getting crafty with this one. (via Simple As That)
What a bright idea!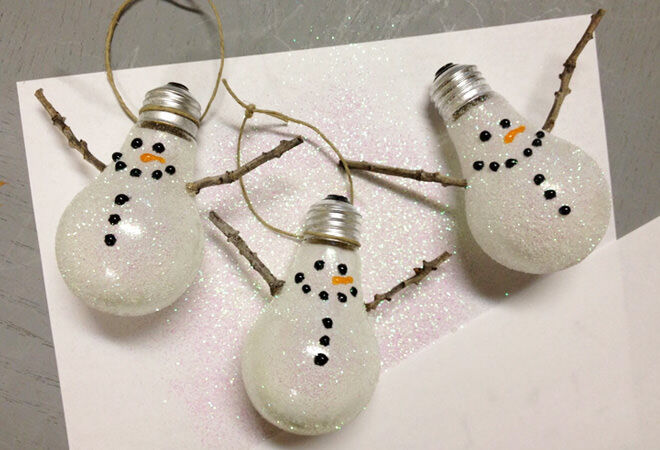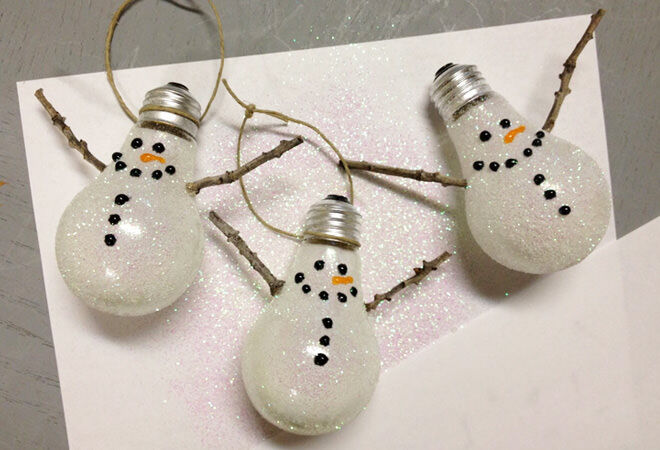 Get out the glitter and re-purpose your old light bulbs into a family of sparkly snowmen. A penguin design also works well with the light bulb shape.  (via Kelsey Bang)
Wrap that ribbon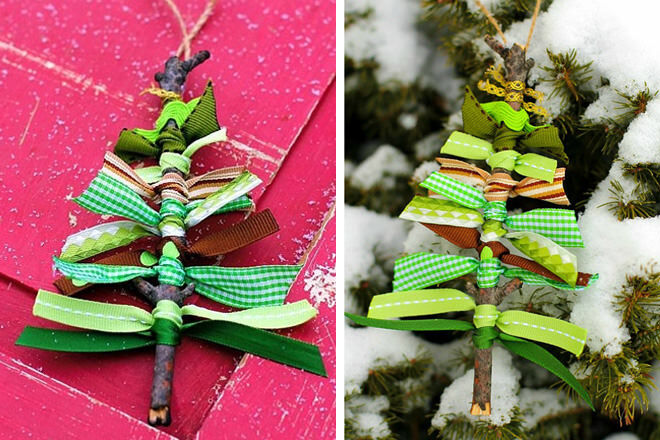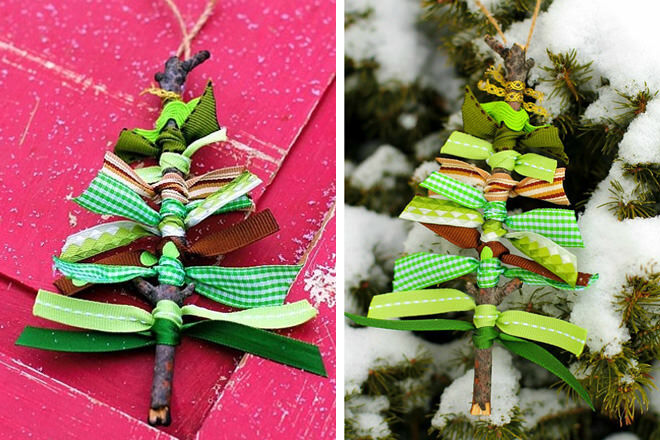 Chubby little fingers are going to love wrapping ribbon around sticks to make these twiggy Christmas tree ornaments. Perfect for kiddies learning to tie their shoes! (via Fireflies and Mudpies)
Woolly stars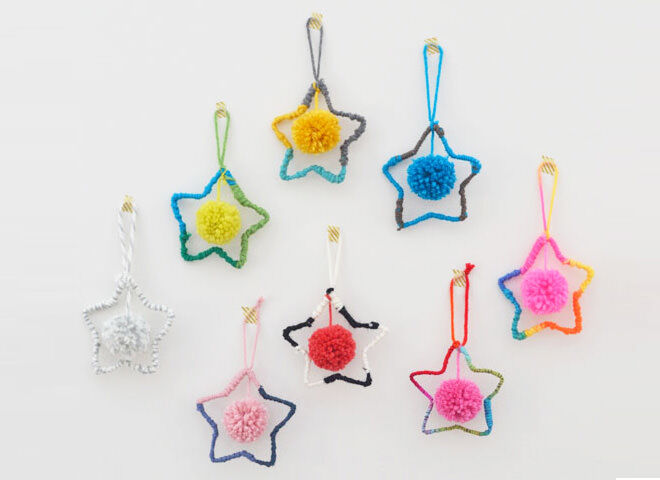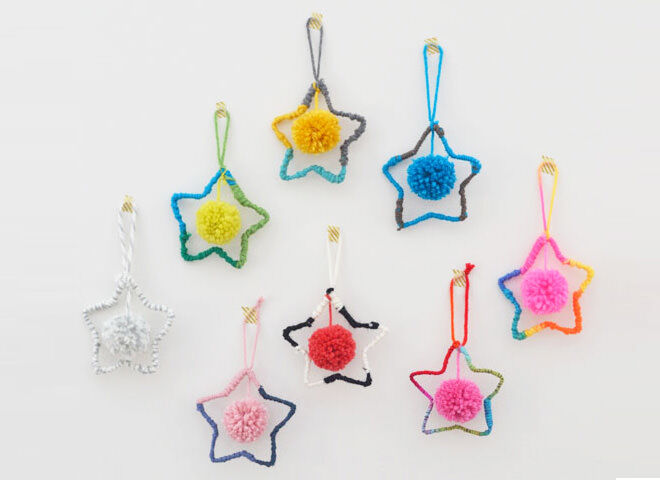 Everyone's favourite childhood crafty material – the good ol' pipe cleaner – forms the base for these gorgeous woolly star ornaments with handmade pom poms. (via Small For Big)
Pom poms of the rainbow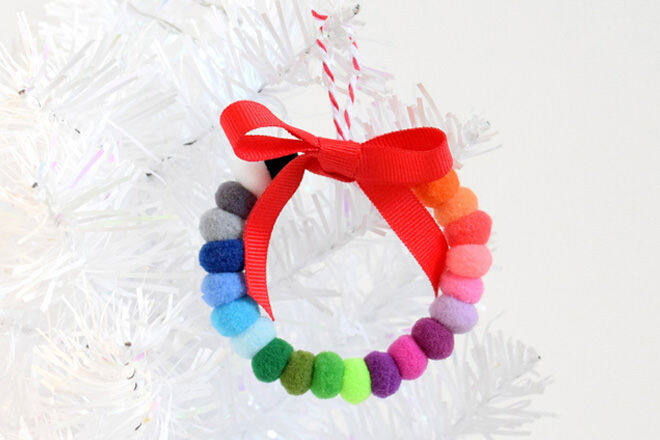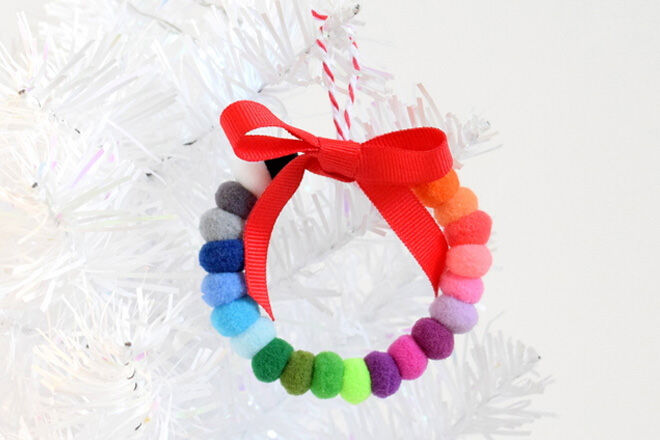 Grab your colourful pom poms and thread them onto some wire (mind the sharp ends with the smaller tots) to make this colourful wreath ornament. (via Northstory)
Recycle and ribbon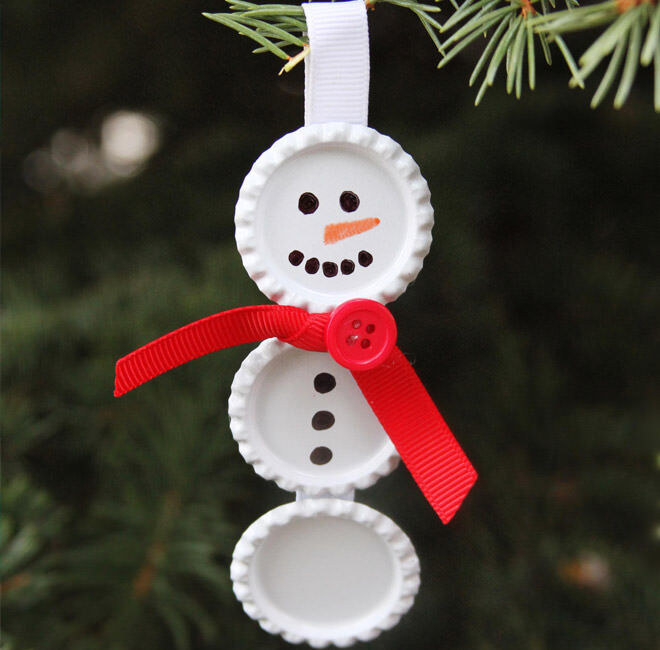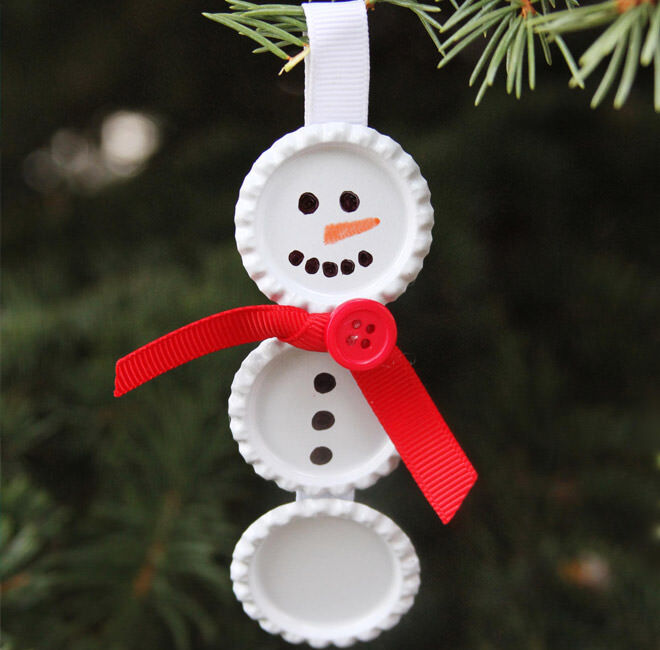 Use some old bottle caps painted white to whip up this bold little snowman with your kiddos. (via Sunshine Shoppe)
Bellissima!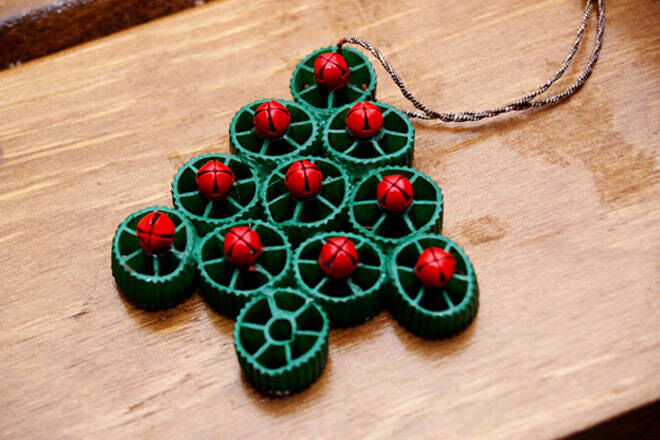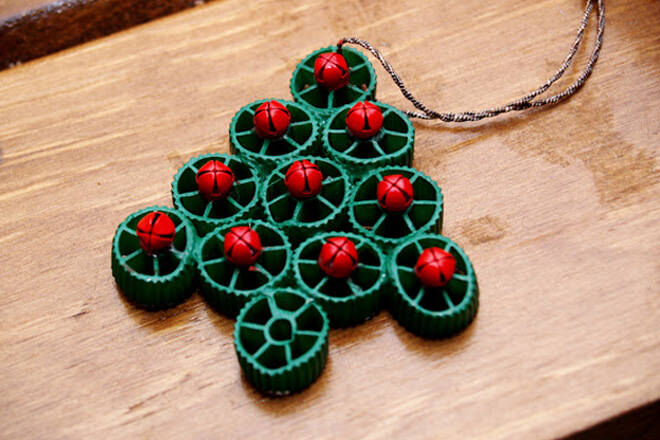 Let nonna know we are going to need all her coolest pasta shapes to make these  bellissimi Christmas ornaments. (via Housewife Eclectic)
Beaded icicles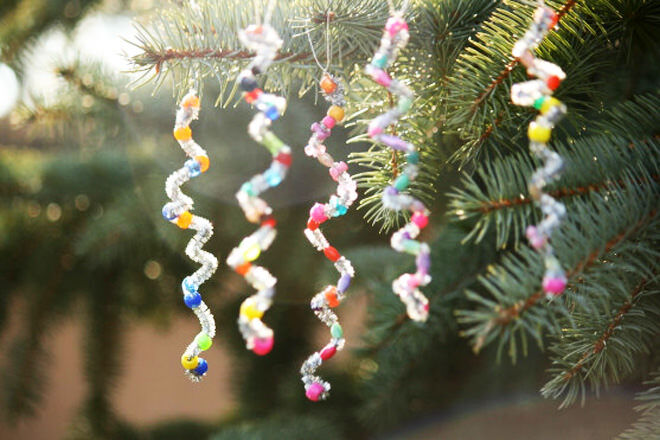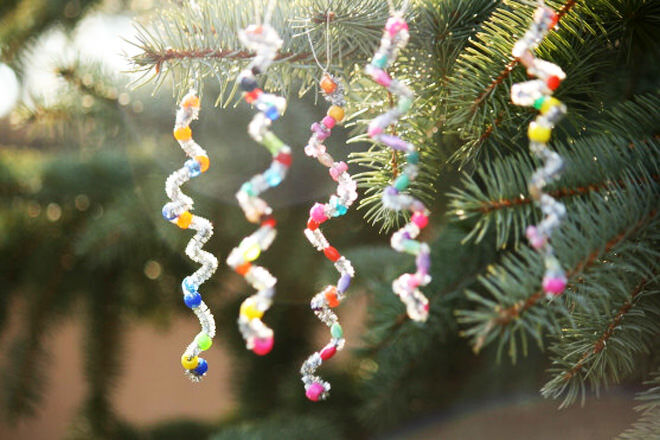 Pipe cleaners and beads = happy days. Once little fingers have done their beading, simply twirl the pipe cleaner around a pencil to form the icicle shape. (via Happy Hooligans)
Sweet as candy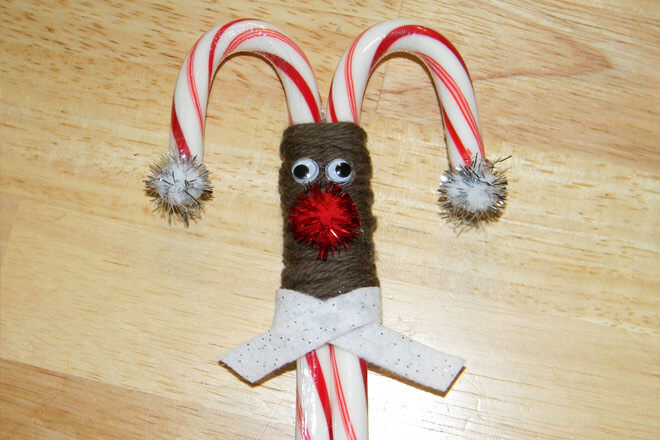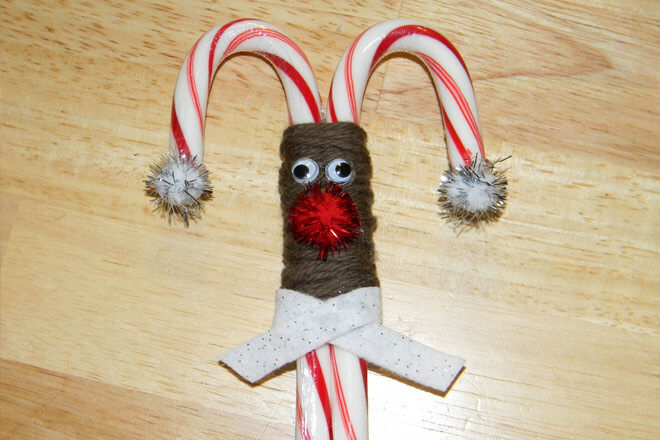 Spend an easy crafternoon whacking together these cute lil' candy cane reindeer ornaments. (via Buddymunkadoo)