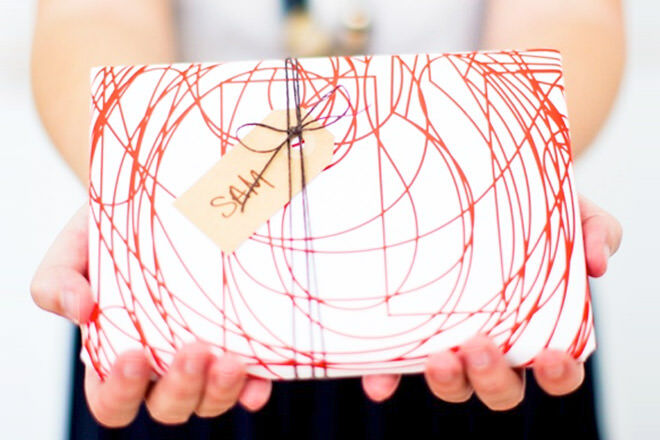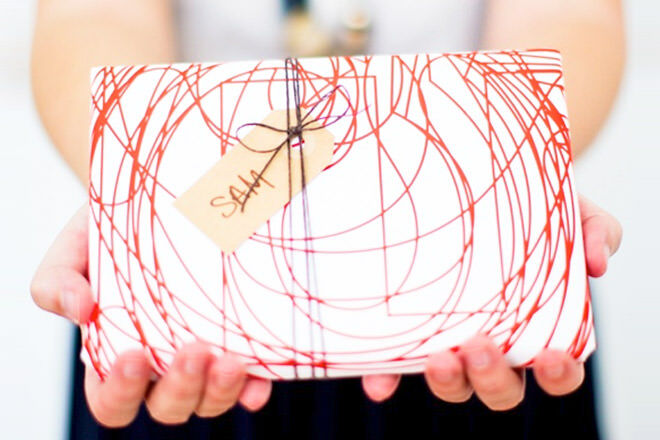 Christmas prep is all about beautiful decorations and thoughtful presents for family and friends. But if your not blessed when it comes to gift wrapping it's easy to get lost in a mess of tape and ribbon!
We've found plenty of creative ways pimp your gift wrapping ideas. Read on..
READ MORE
• 12 creative gift wrapping ideas
• 19 creative ways to wrap with brown paper
• 25 fabulous Christmas crafts
Grab a stick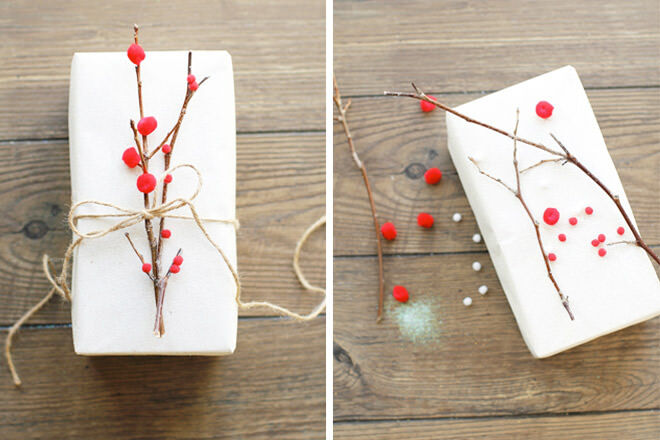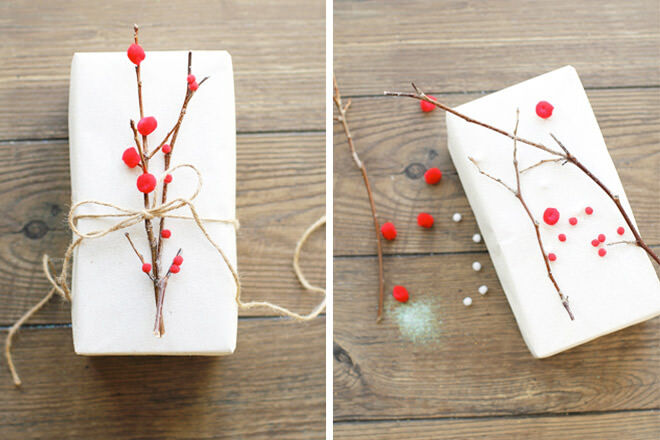 Who would have thought a stick could be so pretty? Just add red and white pom poms with a hot glue gun and you are done. (via Rue Rococo)
Hand painted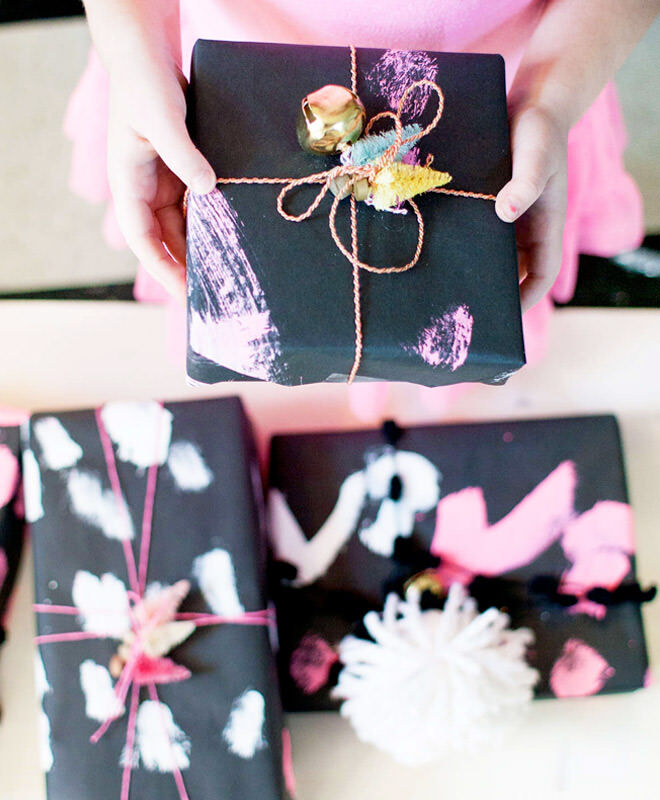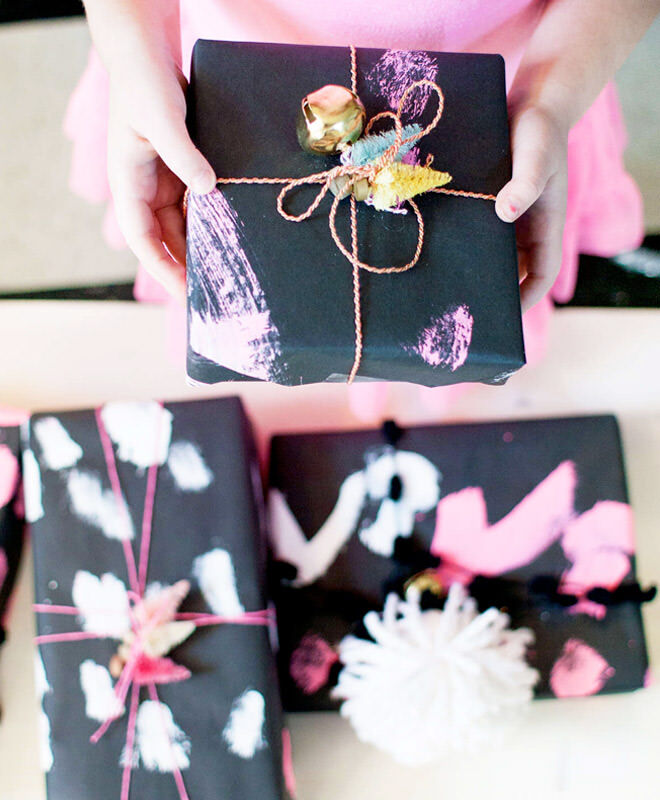 Kids love to lend a hand when it comes to wrapping presents, and here's a neat way of getting them to help. Roll out a sheet of plain black wrap and let the little ones get busy with brush strokes. (via Lay Baby Lay)
Tag it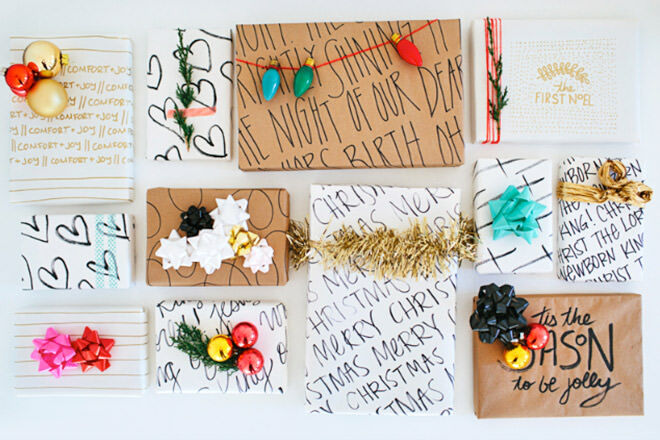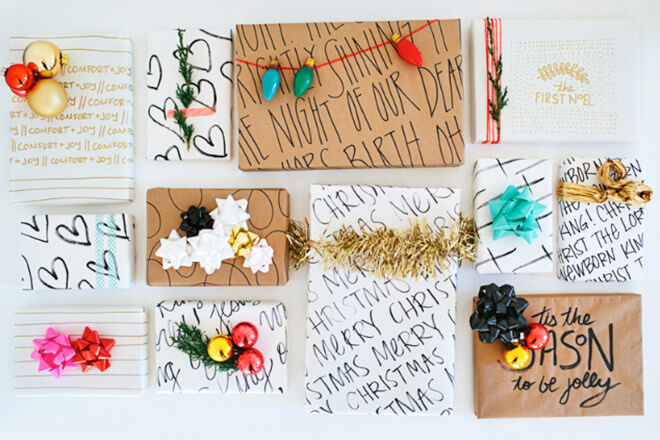 This is simple with a capital S. Grab a Sharpie and some white or brown paper and get writing – think song titles, sayings, hearts and stripes. Whack a bow on top and you're done. (via Walk in Love)
Tapetastic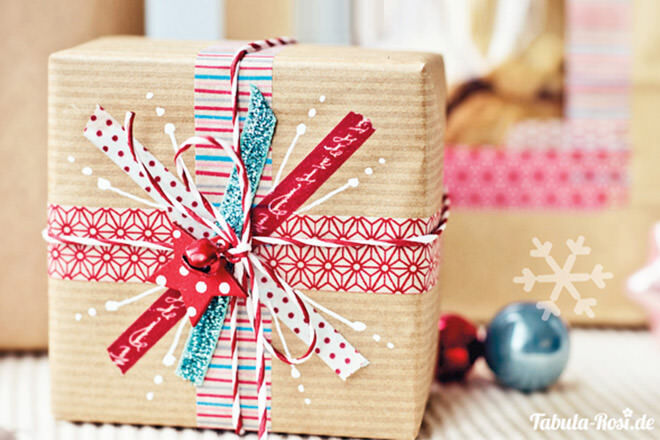 Cut lengths of washi tape and stick. Make stars, trees or funky patterns. This nifty idea certainly ticks the three Cs – cute, cheap and a cinch! (via Tabula Rosi)
Funny messages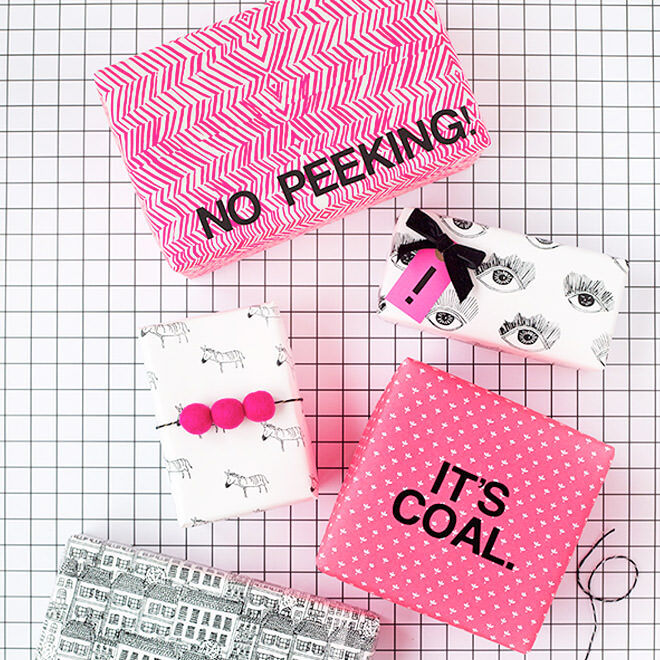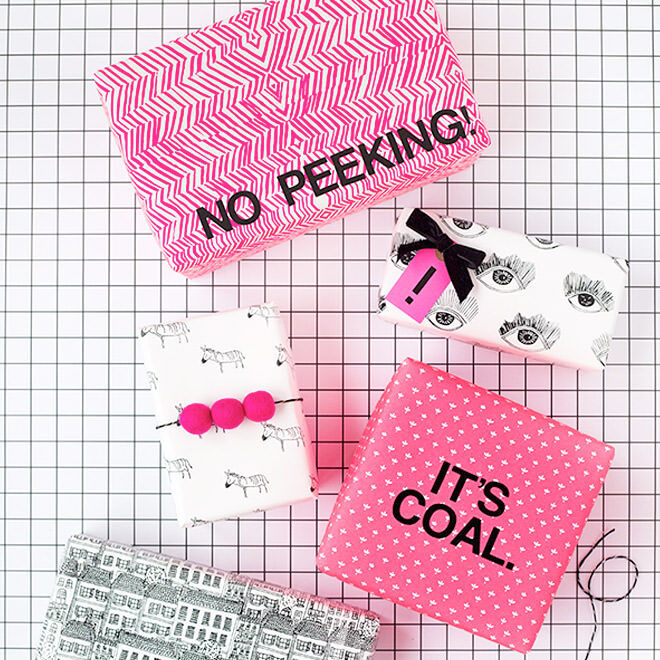 Make celebrations a giggle with a quirky message on your present. Just use whatever paper your like and add letter stickers to create the same look. (via Studio DIY)
Puffy pom pom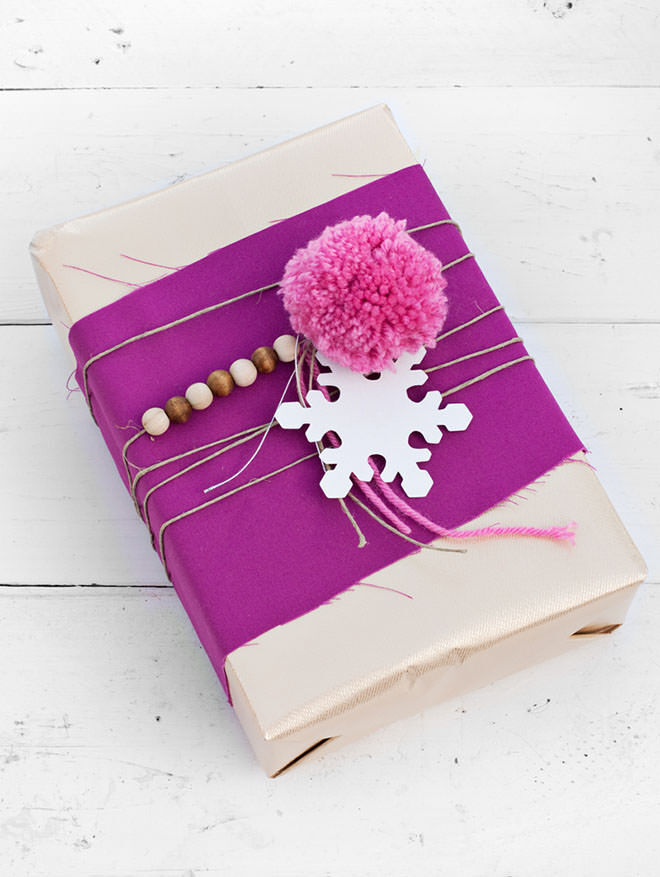 Have you got a bunch of fabric scraps, beads and wool left over from those crafting projects you never got around to? Why not get them all out and put them together for wrapping. (via A Beautiful Mess)
No cooking required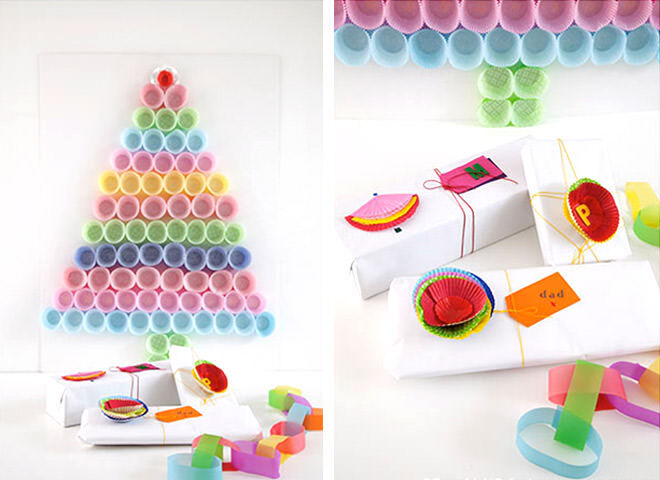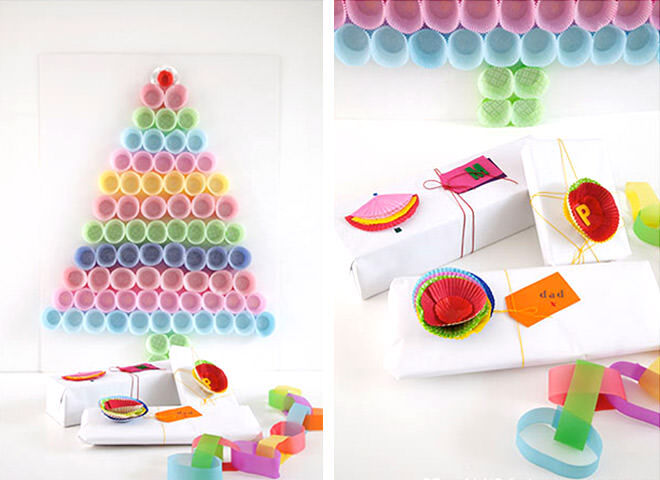 If cooking isn't your thing you can use cupcake liners for your wrapping instead of the kitchen. Just glue an assortment of colours and sizes one on top of the other to create a fab feature. (via Taryne Jakobi Styling)
Sparkly splatter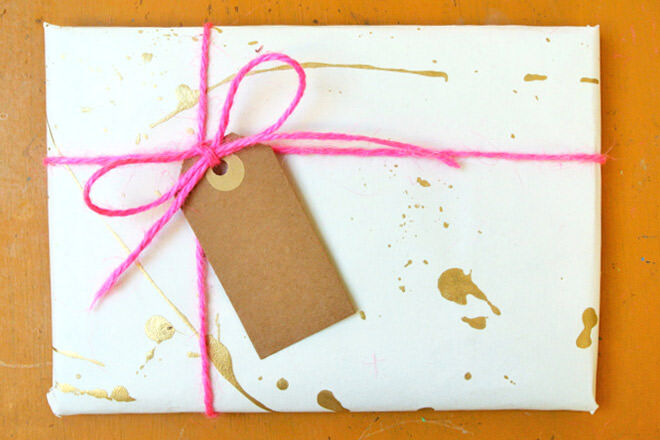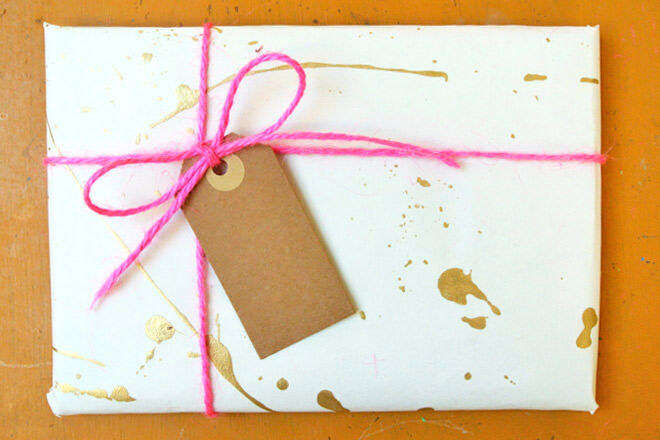 This is simple to do but be warned it could be messy. The end product looks awesome but this is one of those activities which should only be done outside! (via Mel Wiggins)
Cute and cosy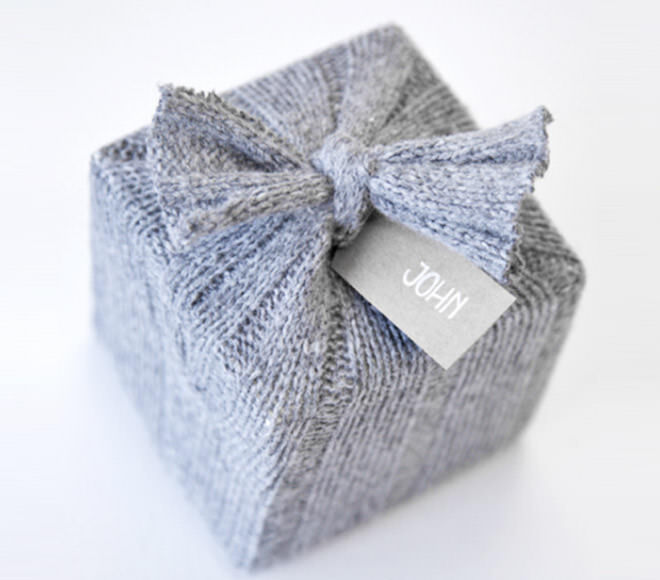 No longer in love with your favourite knit from last winter? Use it to wrap your presents instead! Not only will you recycle unwanted clothes, but you'll keep their gifts nice and cosy under the tree too! (via Boxwood Clippings)
Wire art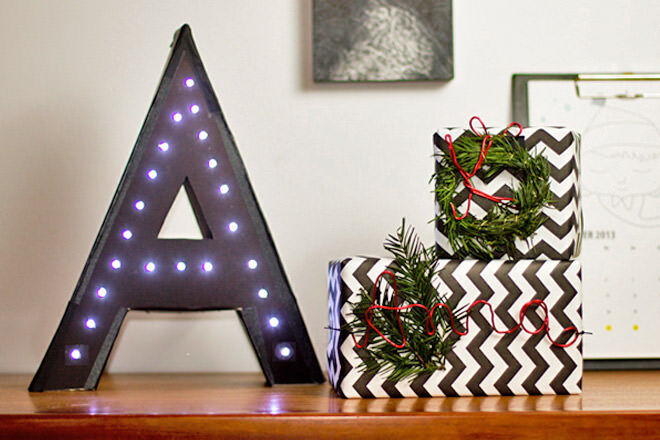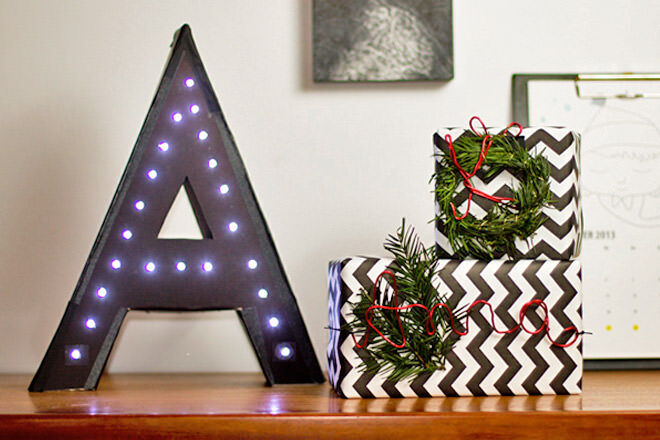 Purchase some wire at your local hardware store and personalise all your presents. You can stick with just an initial or attempt the whole name. (via Look What I Made..)
Neon Christmas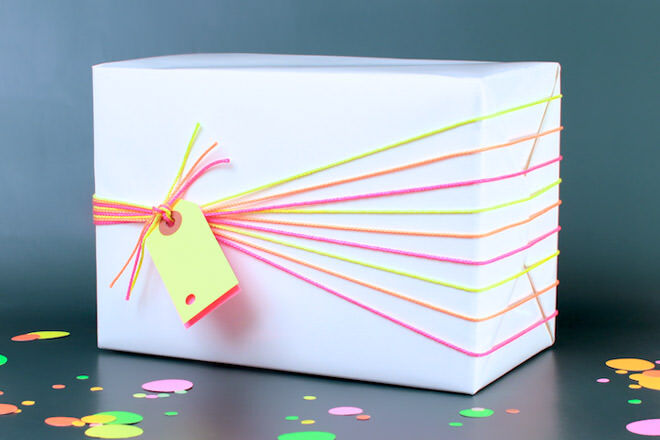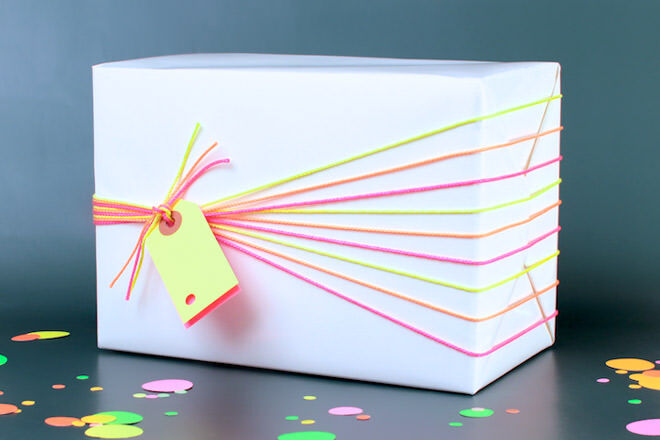 Wrap your gifts in white paper then get creative with lots of colourful string – it's that easy! Bring them all together with a cute little tag and under your pressie pile will look like a colour explosion! (via Omiyage Blogs)
Suck it up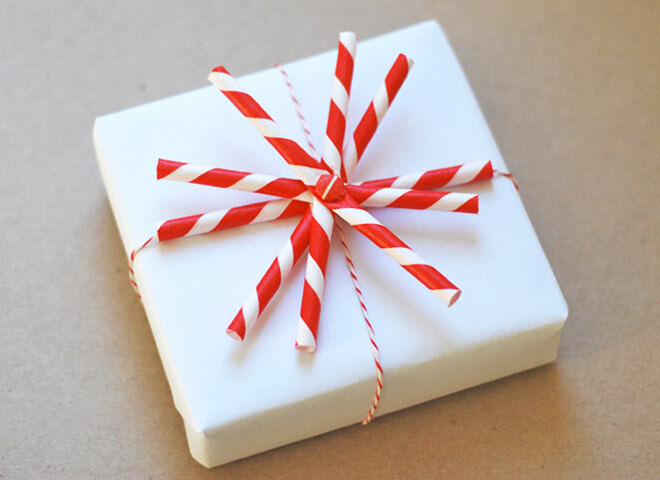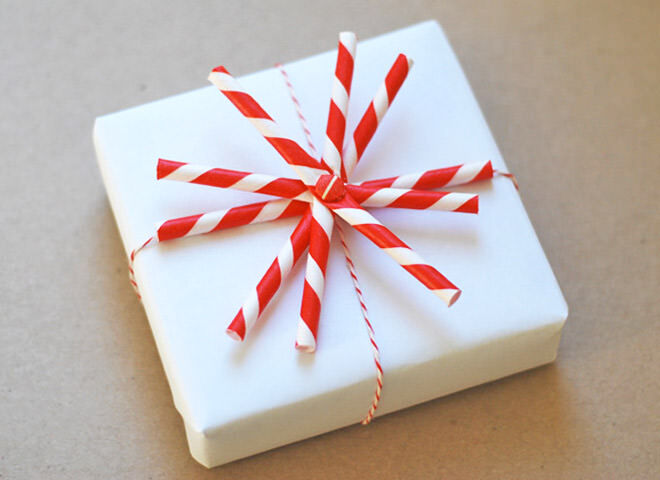 Paper straws are inexpensive and can be found anywhere. Cut the straws in half and put a fastener through the centre to keep them in place. Add a little red bakers twine and voila, you have a wonderful bow! (via Paper Mash)
Throw confetti at it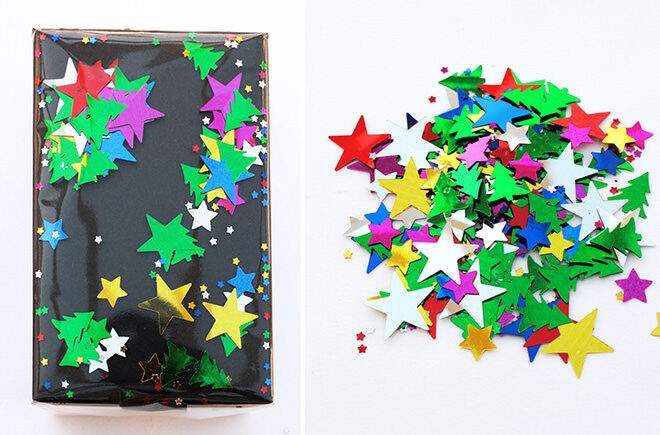 This is a super fun idea. Wrap your gifts with a layer of paper and a layer of cellophane with confetti in between. The confetti will move around when the kids shake your gift to try and guess what's inside. (via Minieco Co)
Recycle it!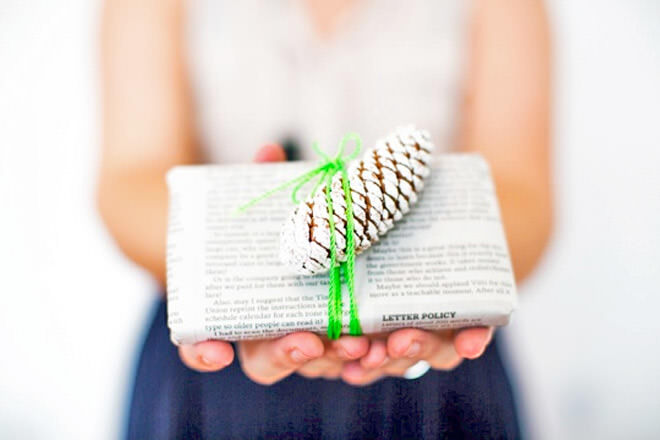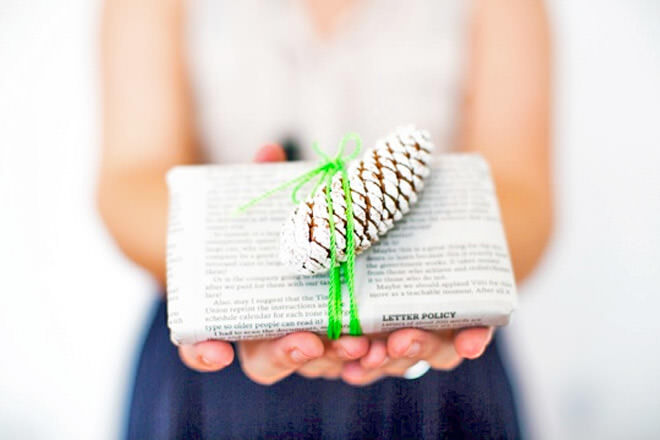 If the wasted paper at Christmas drives you nuts why not think about re-purposing some of the stuff you have around the house. Try wrapping in newspaper with some neon string. You could also use the picture pages of your calendar to wrap your gifts. (via Paper & Stitch)
Add an ornament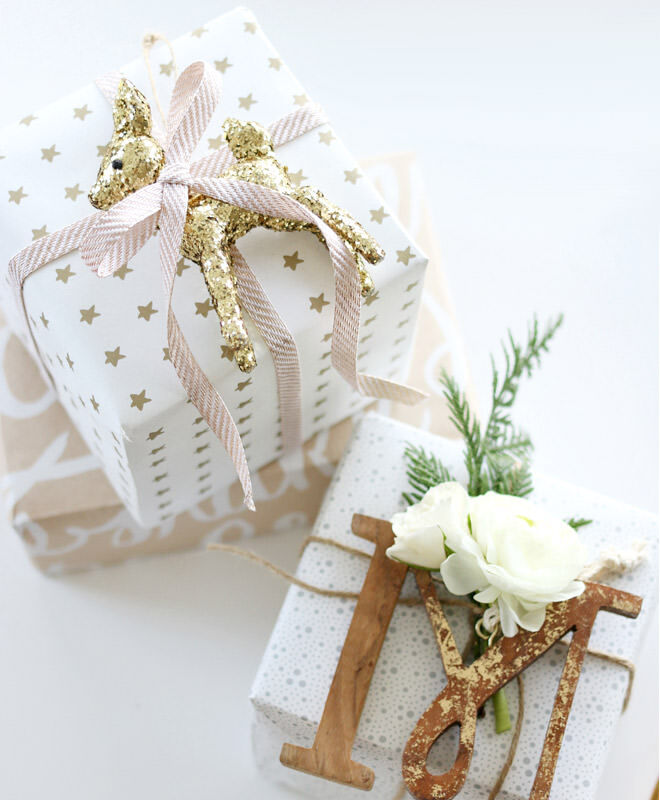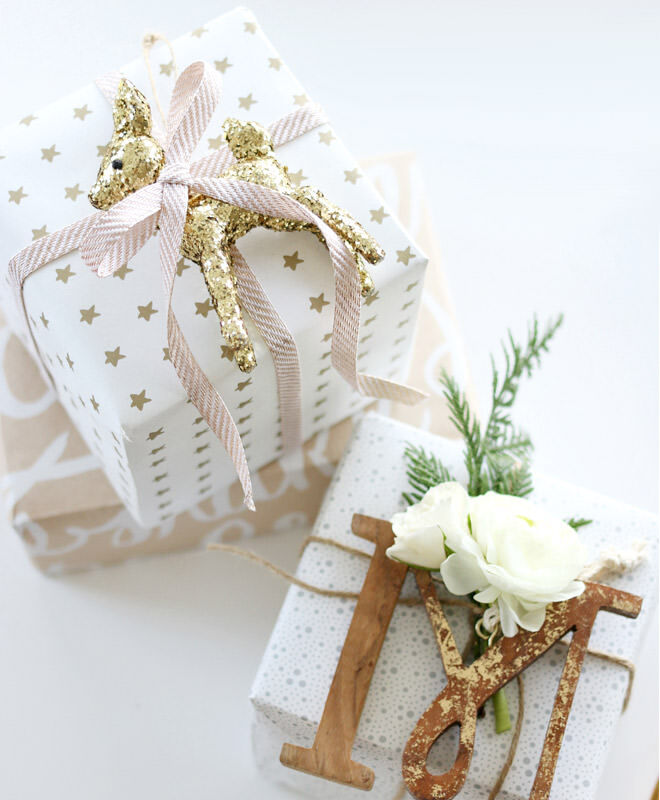 Adding a beautiful ornament in a matching colour to the paper is a great idea. Not only does it jazz up your wrapping without doing much but the recipient can then hang it on their tree! (via Monika Hibbs)
Get the kids to do it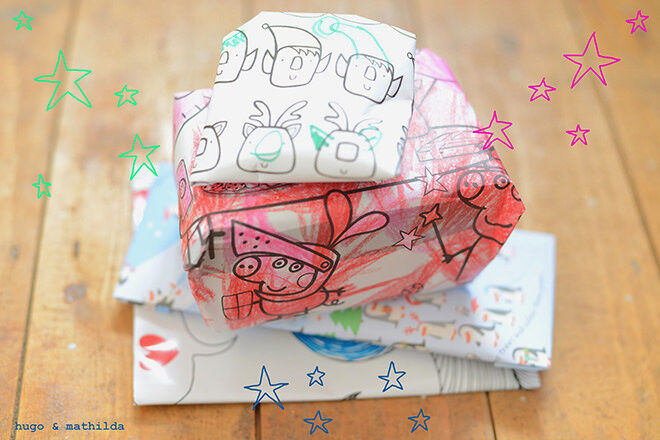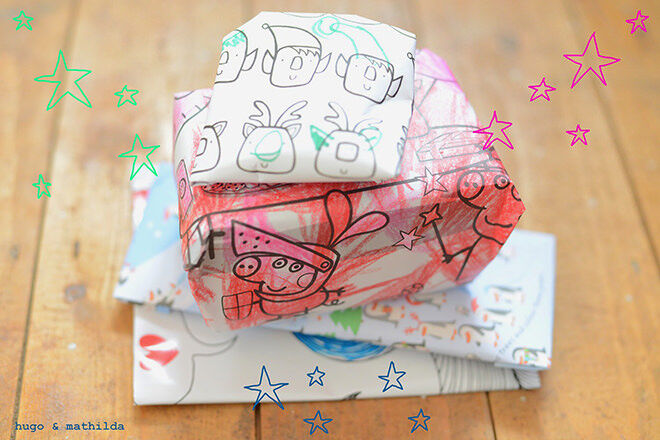 Drowning in kids artwork? Do your bit for the environment and re-use those artworks the kids love making into a personal gift wrap. Grandma will love it! (via Hugo & Mathilda)
READ MORE
• 12 creative gift wrapping ideas
• 19 creative ways to wrap with brown paper
• 25 fabulous Christmas crafts