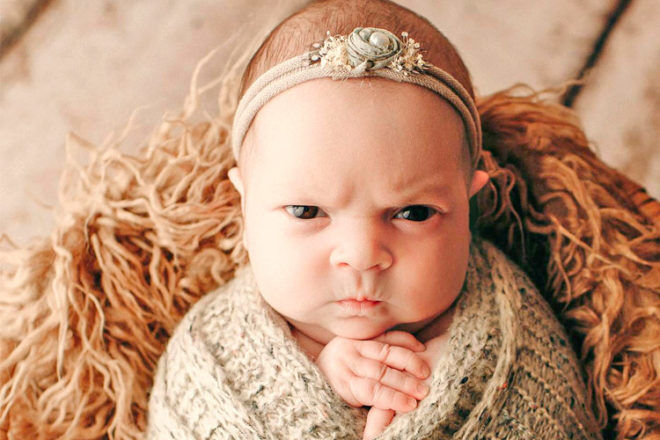 Move over grumpy cat, there's a new kid on the block.
Little Luna's parents say she was born with a scowl, and it's now made her famous after a US photographer captured her signature 'mean mug' look.
The adorably cute cross face and pursed lips have been seen by millions around the world, and mum Lori Musa says Luna perfected the look not long after she was born. "All I remember thinking is, 'that is a mean mug,'" she told Love What Matters.
And it wasn't long before the whole family saw the funny side. "The next day, after a well-deserved rest, the family appeared. With them taking photos and taking turns holding 'the potato,' we really starting to notice how her face showed us she was not impressed with this situation and unhappy at being evicted. I told my husband as he was holding Luna, 'check out that face.' She had his stupid mean mug face, but unlike him, she made it look good."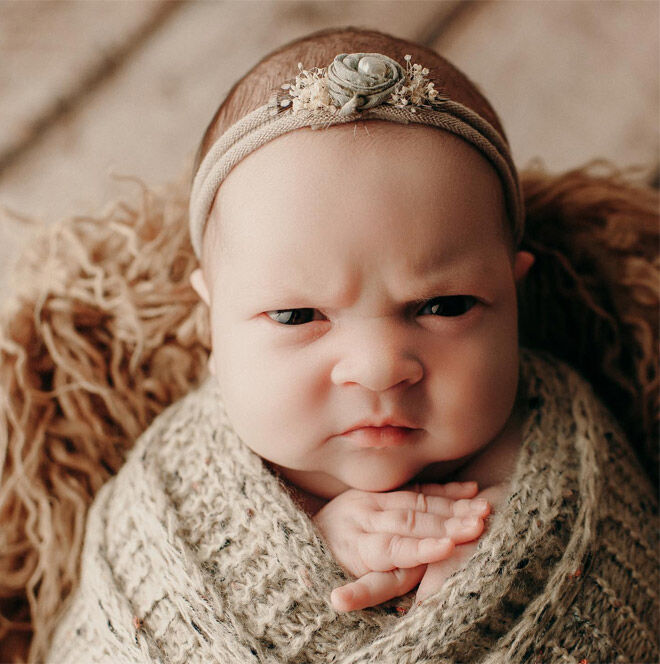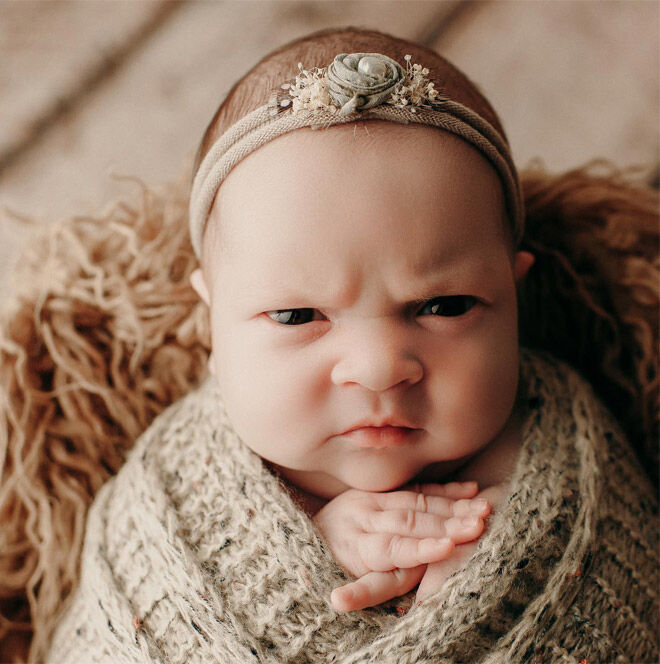 Lori says Luna's scowl in her professional newborn photos, taken by Justine Tuhy Photography, were a surprise.
"A day later, we got to fall in love with Justine's photos of Luna along with everyone else."
The viral photos have now become hilarious memes, which Lori herself has been sharing.
View this post on Instagram
Read next …
Want to see more adorable newborn photo shoots? These next articles are adorably hilarious.