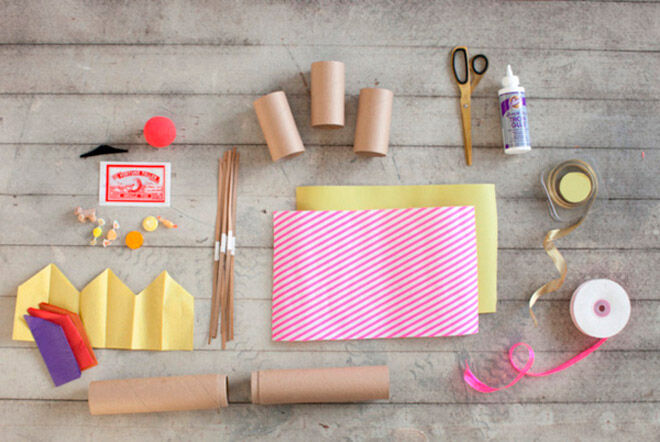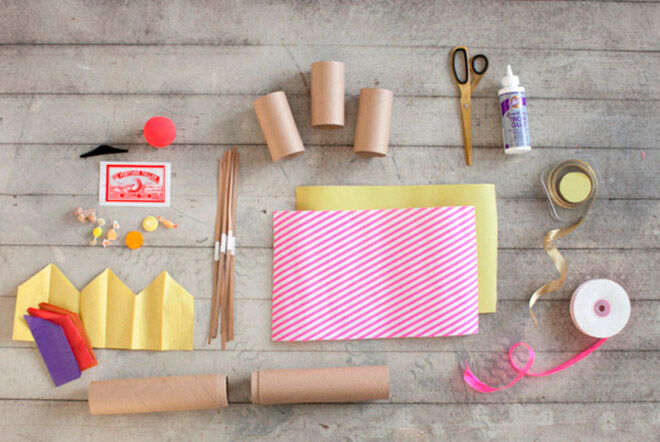 Bon bons are a beautiful addition to the Christmas table and it's easy to make crackers with Mummy's little helpers. So pull out the craft box and create a fun and festive bang this season.
For a basic bon bon, all that's needed is a toilet roll, cracker snap, pretty paper, ribbon and some festive fillers (don't forget the jolly jokes!)
But why stick with the basics? Now is the time to get sparkly and Christmas crafty….
Here are 11 fabulously festive Christmas crackers for inspiration.
Mama's workshop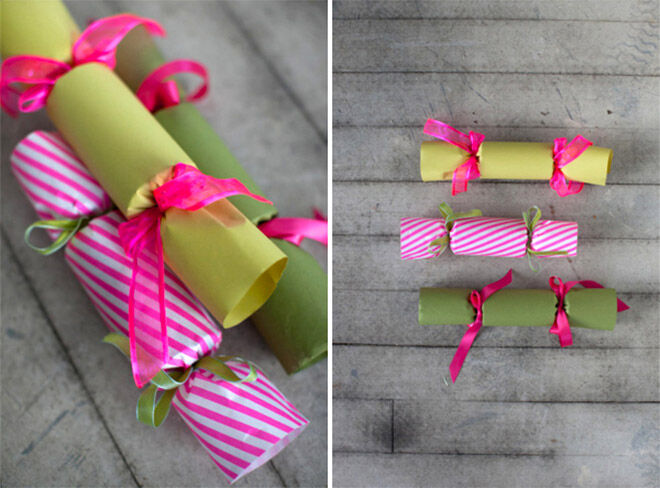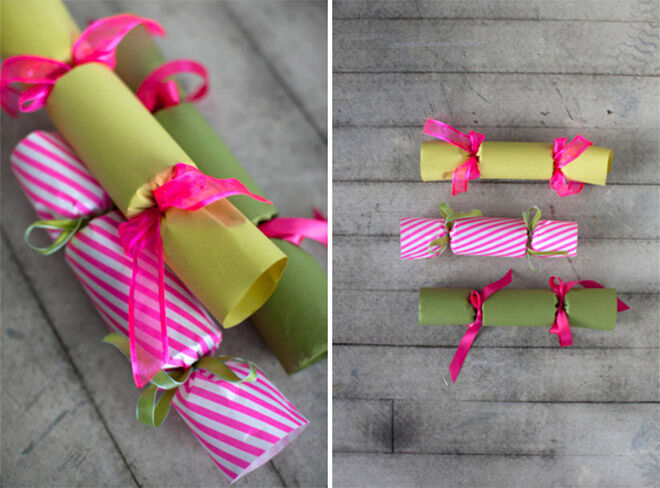 This Christmas cracker tutorial is where the bon bon adventure begins! With step-by-step instructions for making a ribbon-tied cracker, there's joy to be had choosing colours and 'testing' cracker snaps. (via Oh Happy Day)
Homegrown delights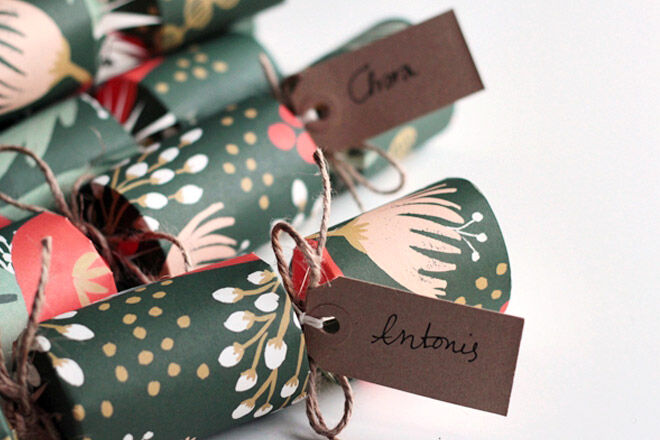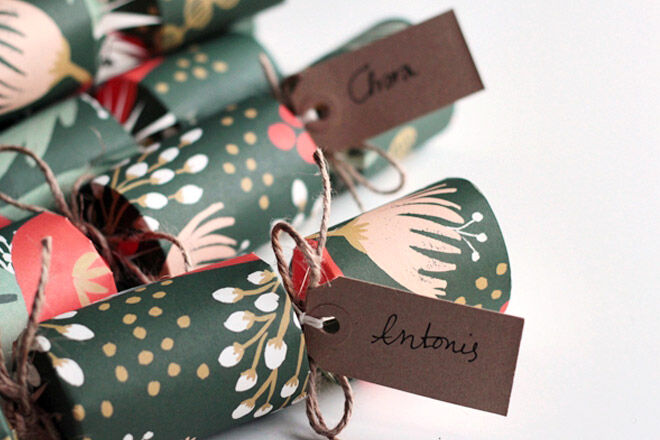 This cracker is a little bit rustic, a little bit floral and all natural. The tutorial explains how to make paper crowns too, so the festivities are only just beginning! (via Envato Tuts+)
A time to shine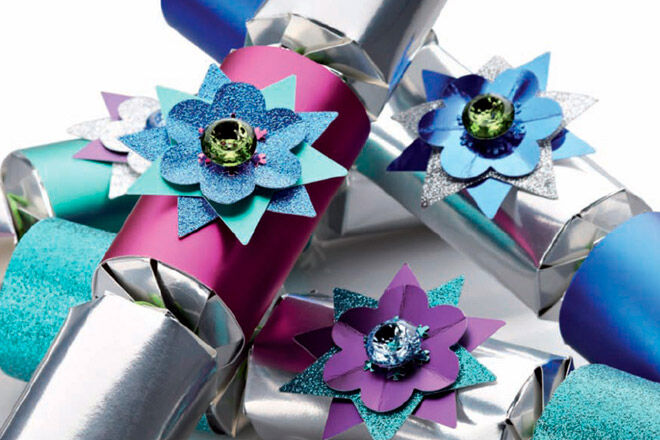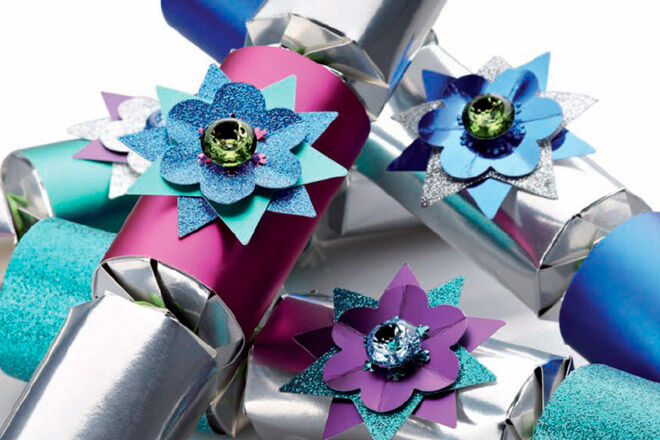 Little Frozen fans will love these sparkly, silvery bon bons. Magic up metallic paper and blooms made from star- and flower-shaped card. (via Hobbycraft)
Pop art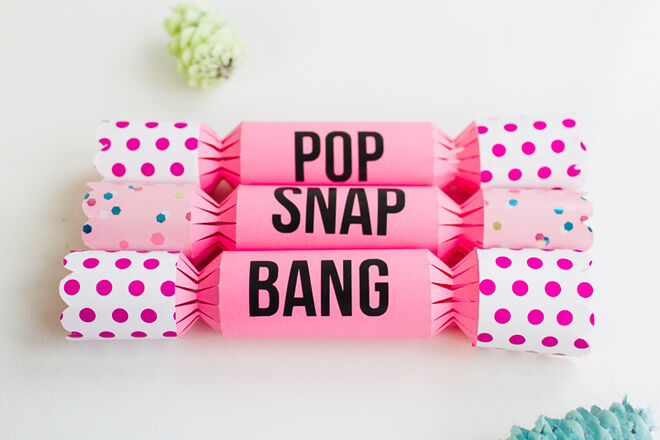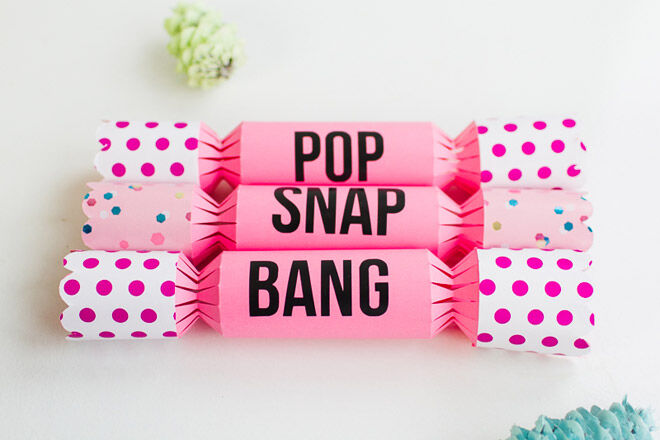 These Pop, Snap, Bang crackers buck the Christmas-styling trend by using a pink and white palette, plus lots of spots. Hooray! (via Bespoke Bride)
Not to be sneezed at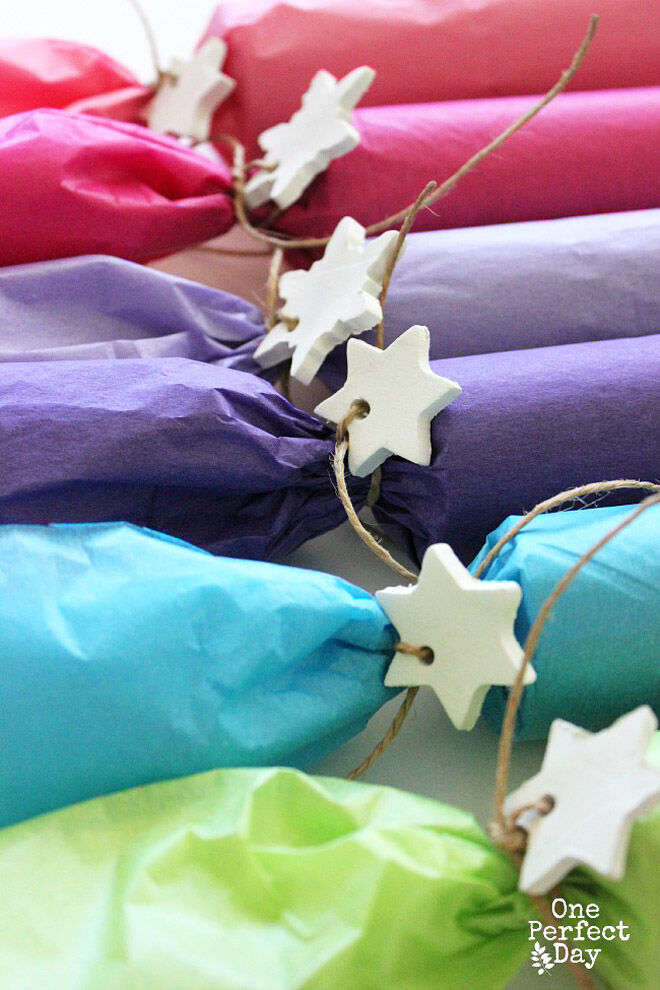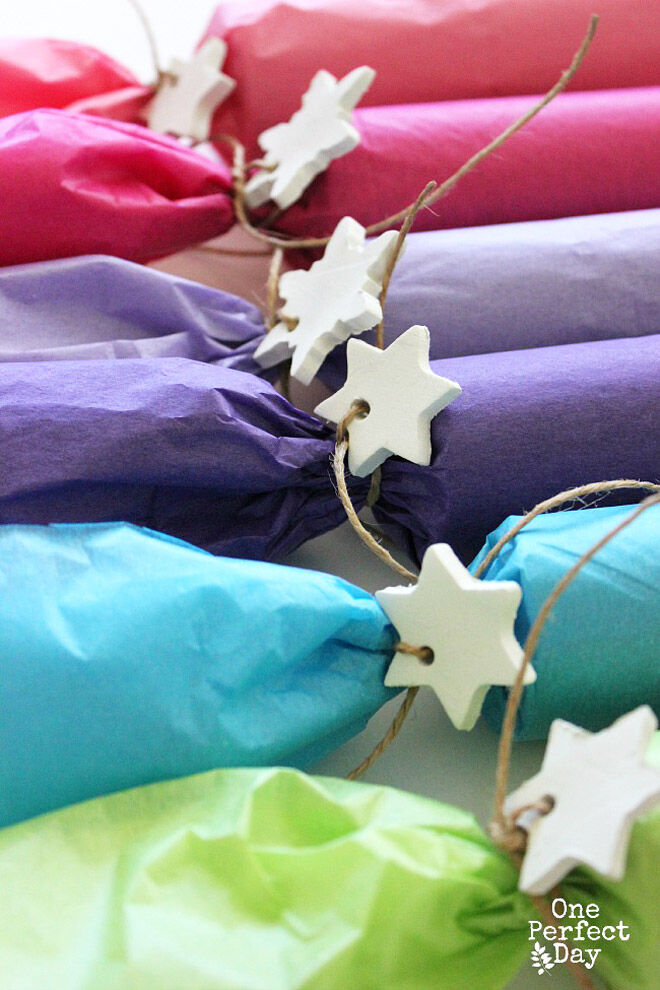 Tissue paper brings a puff of colour and texture to the table, and the clay tags are twinkly delights. See stars – and rainbows – this Chrissy. (via One Perfect Day)
A marble finish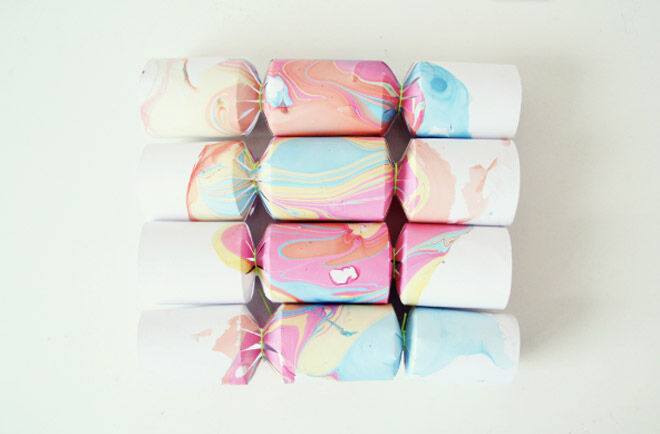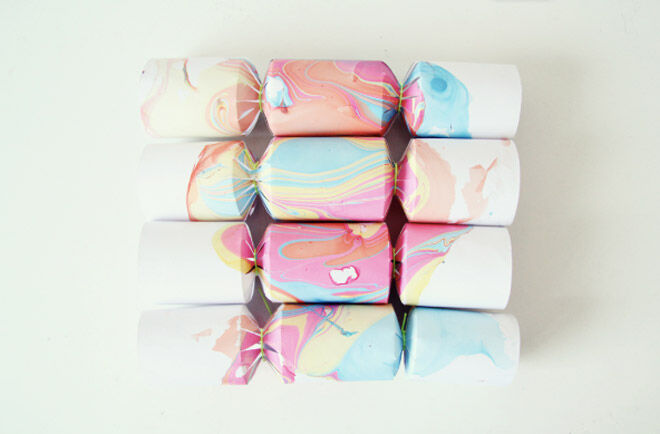 These marbled Christmas crackers are colourful, luxurious and whimsical all at once. It almost seems wrong to rip them open… but let's do it! (via Fall For DIY)
Scandi style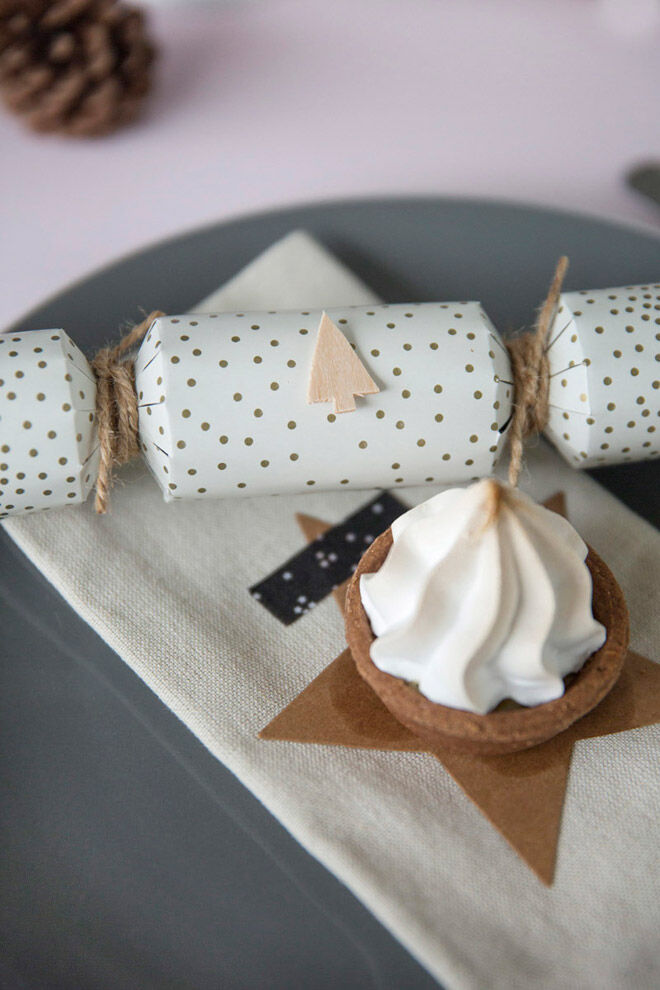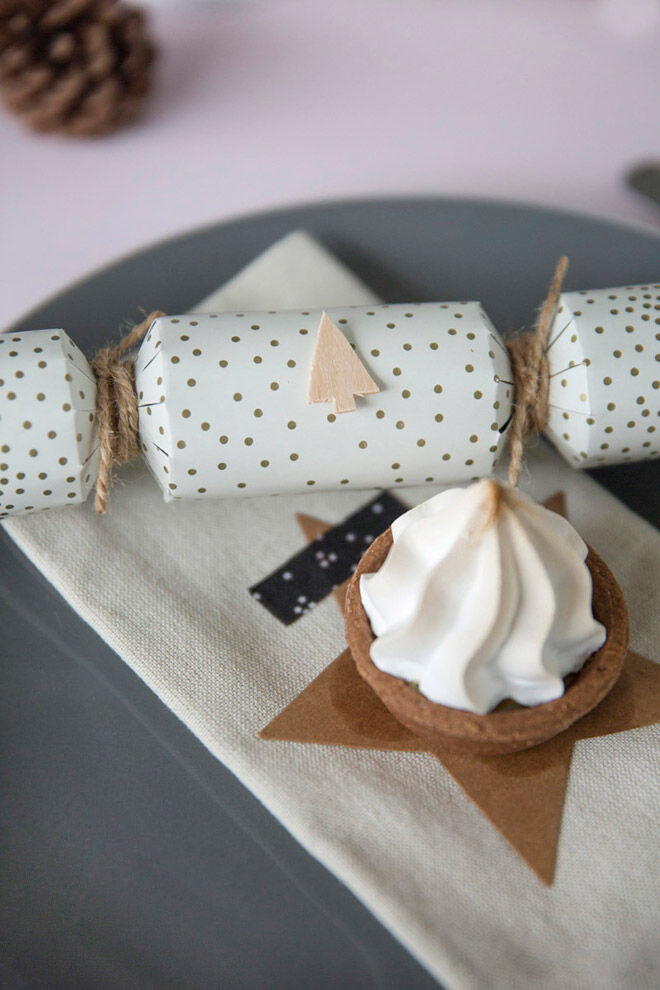 To bring a Scandinavian look to the table, just combine pine, twine, gold sprinkles and snow white paper. The tart is also essential, surely? (via Made From Scratch)
So, so pretty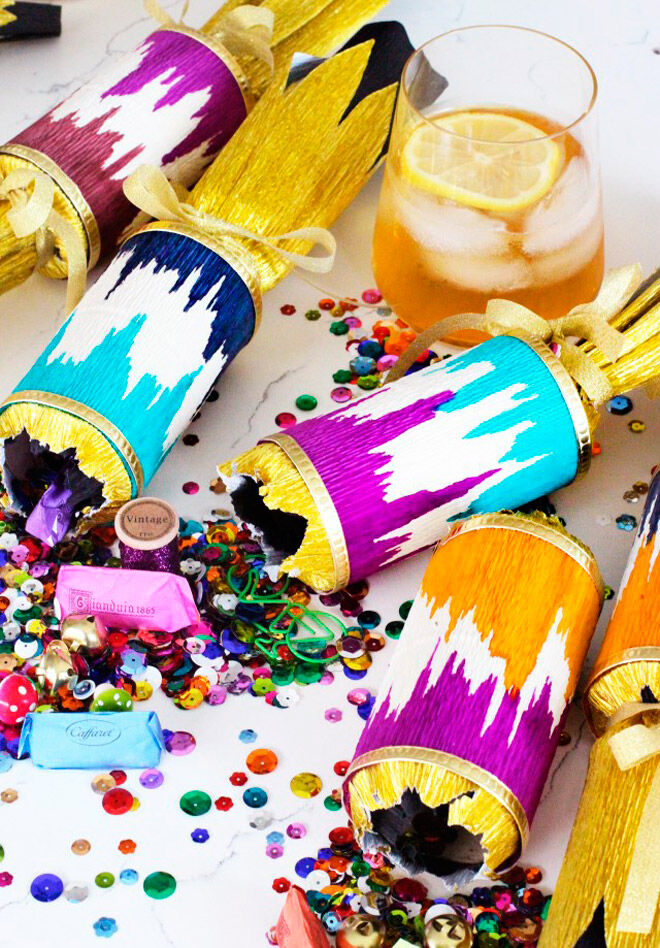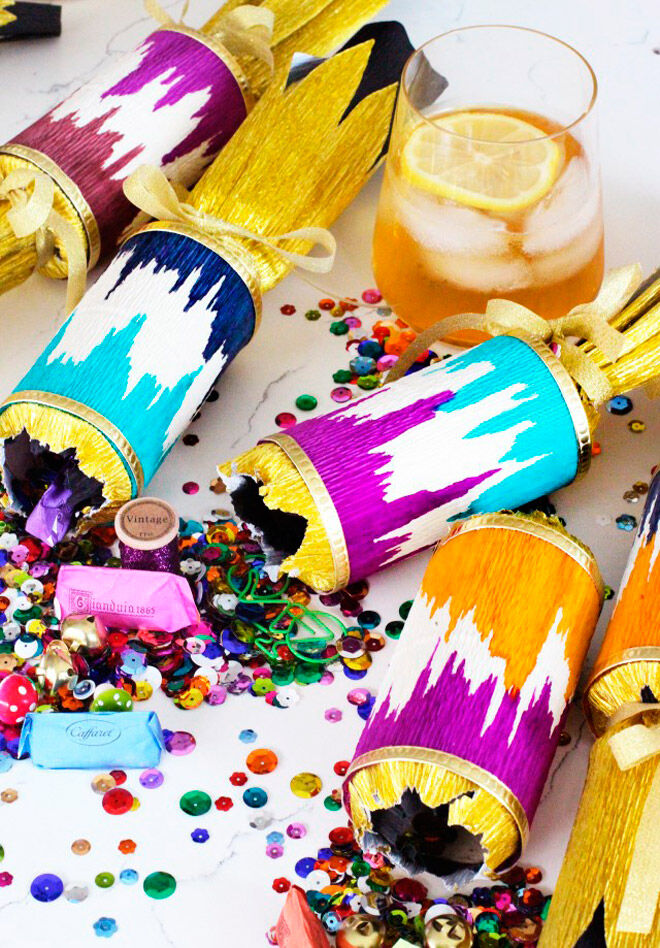 Wow. These crepe paper crackers come with an Ikat pattern and gold tips. Here's hoping the crepe provides extra grip in the bon bon battle ahead! (via Honestly Yum)
Six shades of fun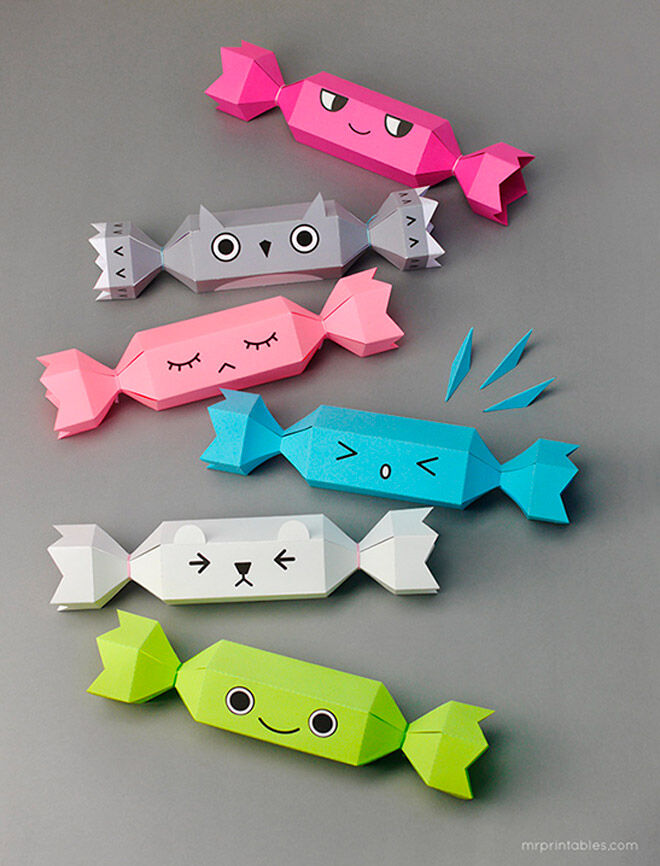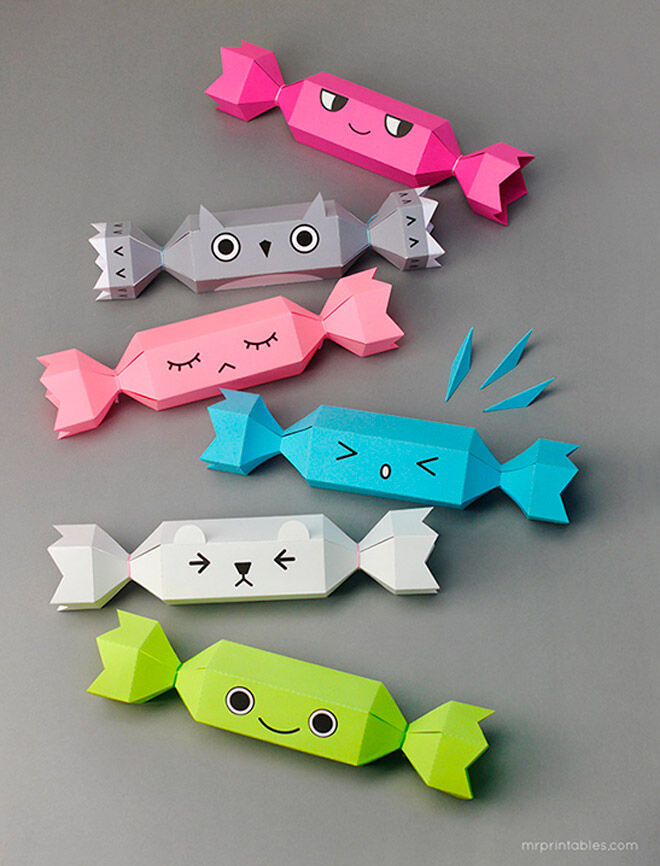 These funny face crackers are a victory for simplicity. With modern angles and cute expressions, what's not to love? (via Mr Printables)
Stacks of yum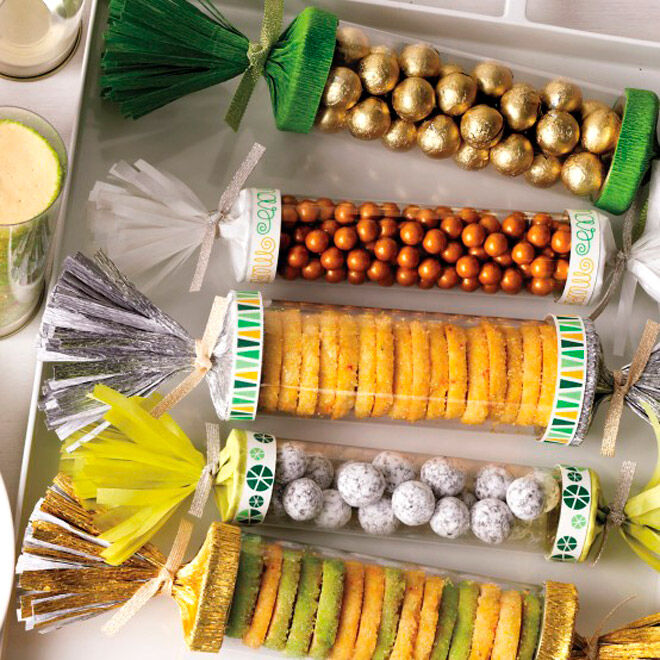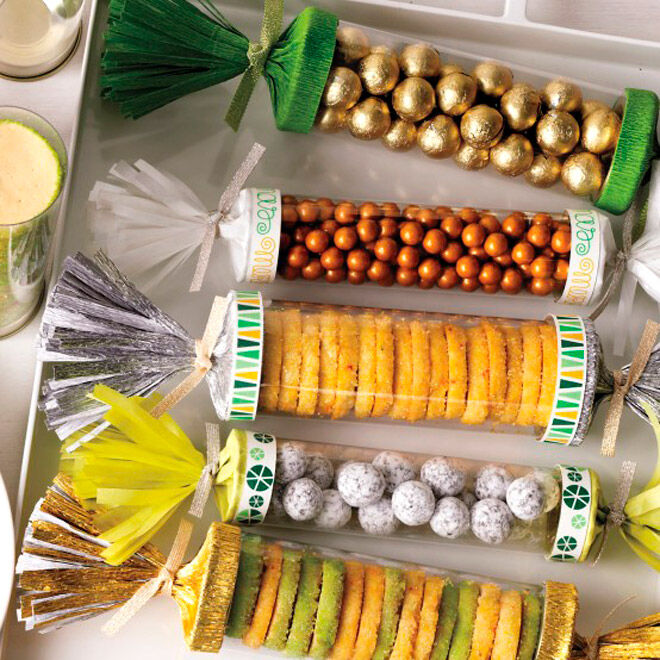 It's goodbye cracker snaps and hello ginger snaps with these biscuity bon bons. More please. (via Martha Stewart)
Let it snow
With swishy felt scarves and teeny tiny carrot noses, littles ones will be very taken with the snowpeople playing Sardines. (via The Hambledon)
---
KEEP READING:
about making bon bons
12 fun fillings for DIY Christmas crackers
21 hiliarous Christmas jokes for homemade bon bons
12 Christmas table hacks to wow your guests