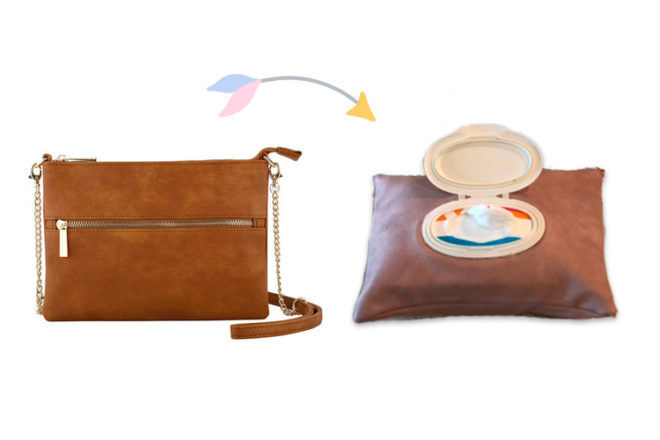 A grab and go nappy clutch is the perfect size to tuck into the car for emergencies or for days when the nappy bag is just too big. And here's a simple way to whip one up for a few dollars.
Alicia Cheong made her own cheap and chic nappy clutch using a super affordable Kmart bag and Huggies wipes pack, and it looks amazing!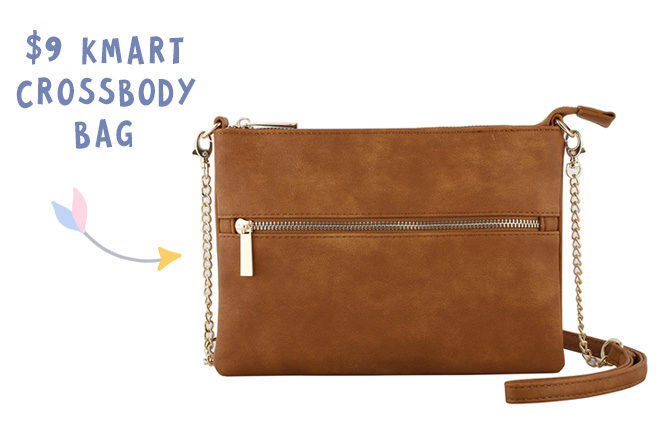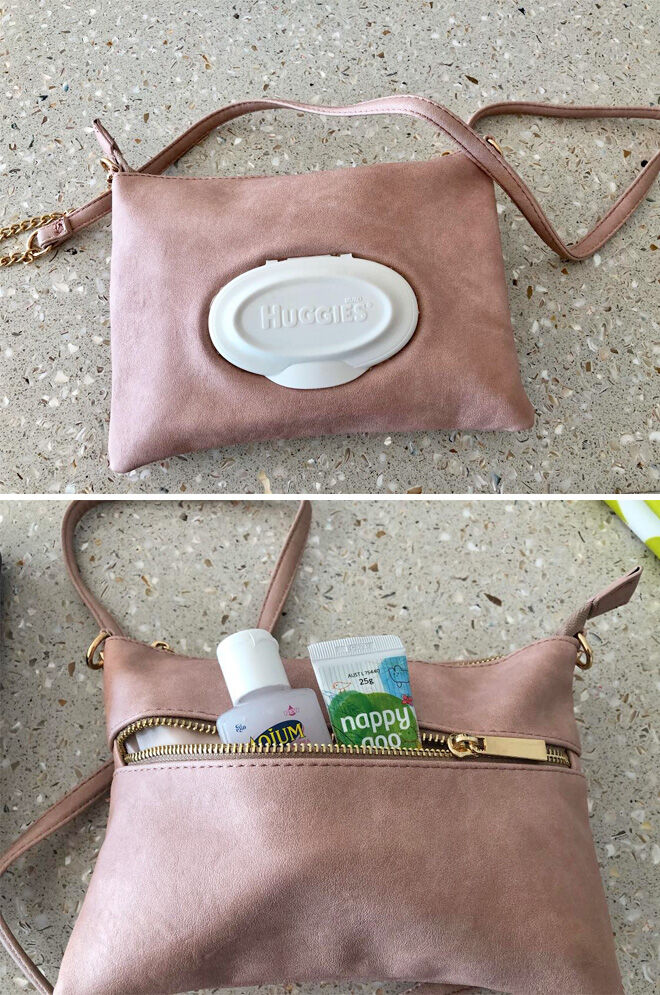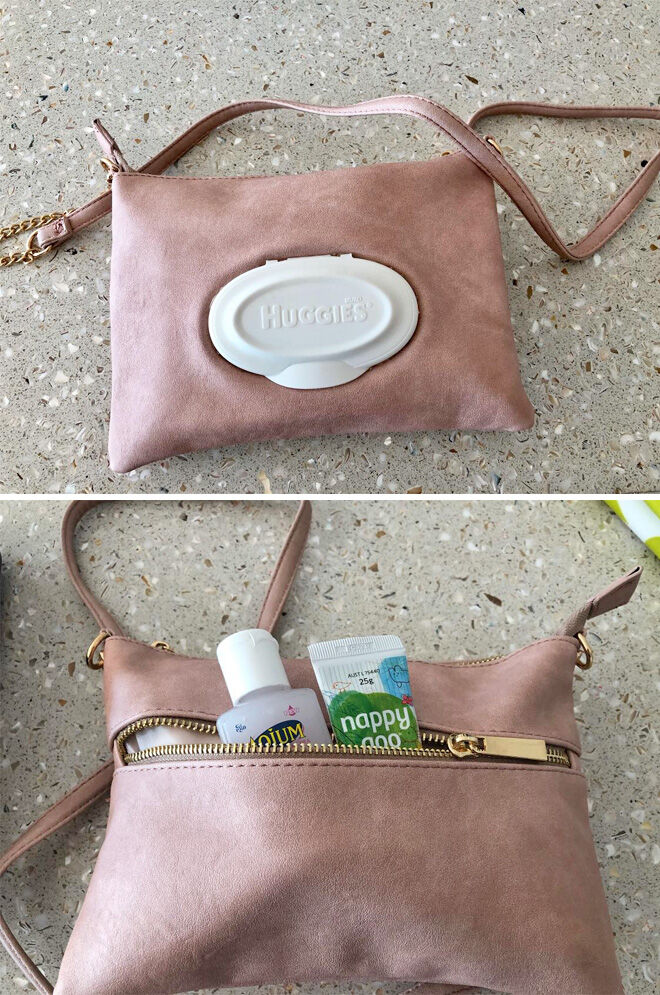 Alicia posted her creation to Kmart Hacks & Decor on Facebook, with some mums labelling the hack 'life-changing'. The crafty mum says her repurposed Kmart Crossbody Bag ($9) now fits wipes, three nappies (one size five and two size twos), cream and sanitiser. And she says it took her just 10 minutes of cutting and glueing.
Kmart bag nappy clutch hack instructions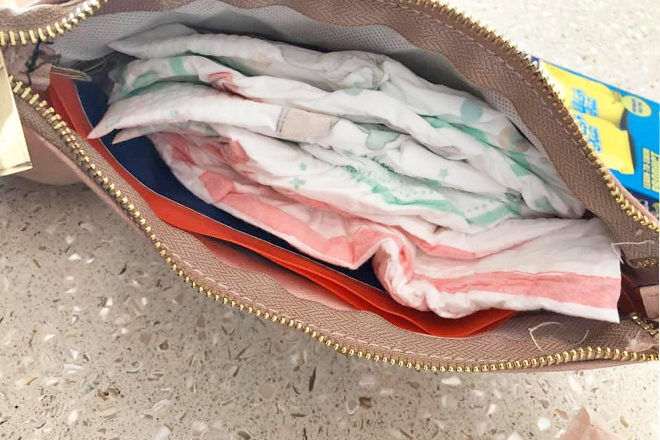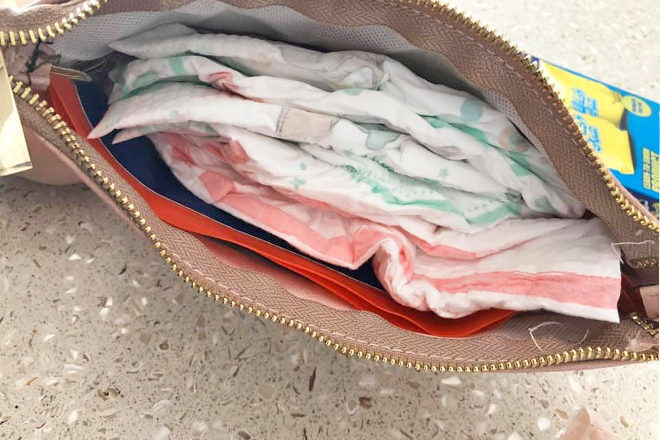 Here's how she did it:
Buy a Huggies reusable Clutch'n'Go Pouch.
Buy a Blocked Chain Cross Body Bag from Kmart.
Take out the inner lining of the bag by cutting off the inner stitching.
Put the wipes pouch inside and cut a hole from the outside. Just make a small hole and kept making it bigger until it's the right size. The hole size is slightly smaller than the Huggies latch so that it fits really snug.
Slide it through the hole and used a hot glue gun around the edges.
Simple! Using the Clutch'n'Go pack means the wipes and nappies stay separated, and the existing zip pocket on the Kmart bag is handy for stowing creams, keys and other little bits and bobs.
Shop the hack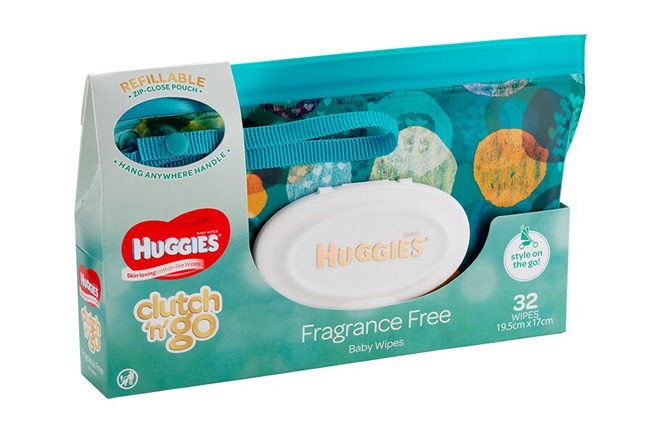 This handy pack has a bit of a cult following of its own, and hacking it into a clutch that holds everything else you need is just pure genius.
---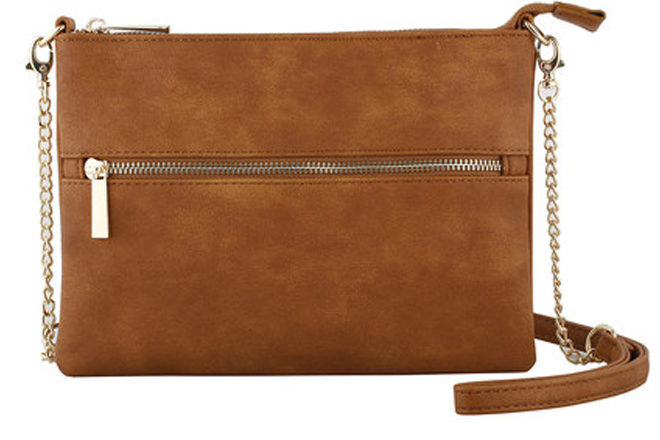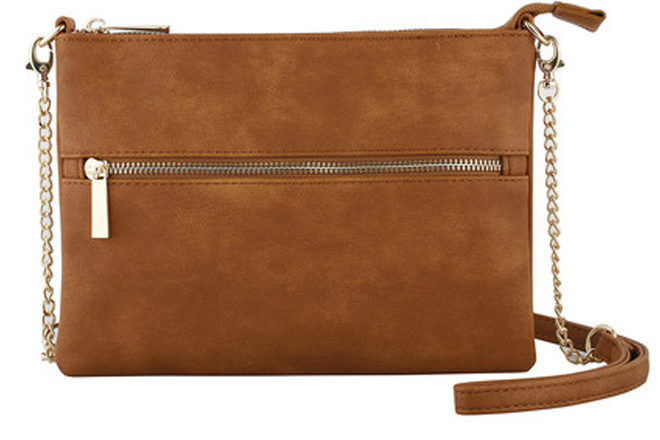 An affordable bag with a detachable strap for carrying everything bub needs without the bulk of a nappy bag if you're just ducking out for a quick trip.
---
Read next …
Looking to make nappy changes on the go a little easier? Take a look at some of these articles for inspiration: