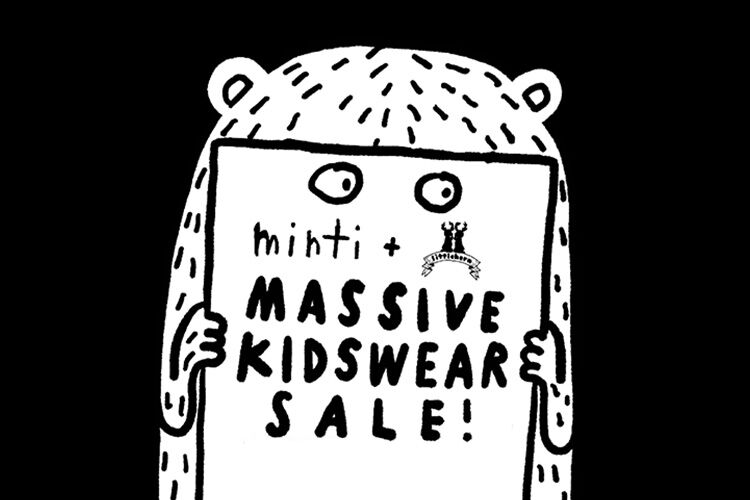 Put it in your diary, write it on your hand, queue up all night – whatever you do, don't miss the supermassive Minti + Littlehorn warehouse sale this weekend.
Known for their urban style, Melbourne based contemporary kidswear brands Minti and Littlehorn are opening their warehouse doors to the public for a huge one day only sale. Past season, samples and second are all reduced to ridiculously low prices.
Prices start at just $5, nothing over $20.
Sunday 8th December, 2019 | 7am – 3pm
105a Rokeby St, Collingwood, Melbourne
Sizes 0 – 14-year-olds.
BYO bag, please.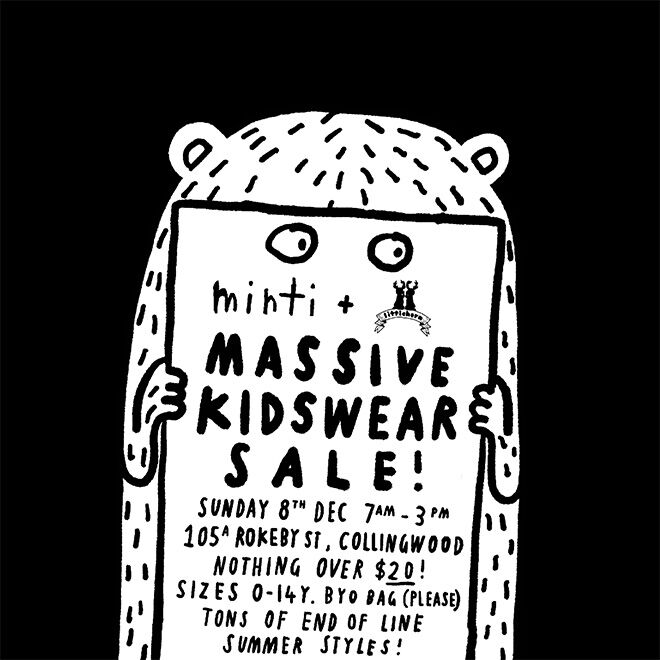 Minti + Littlehorn Warehouse Sale
One day only
Prices starting from $5
Sunday 8th December, 2019 | 7am – 3pm
105a Rokeby St, Collingwood, Melbourne
iloveminti.com