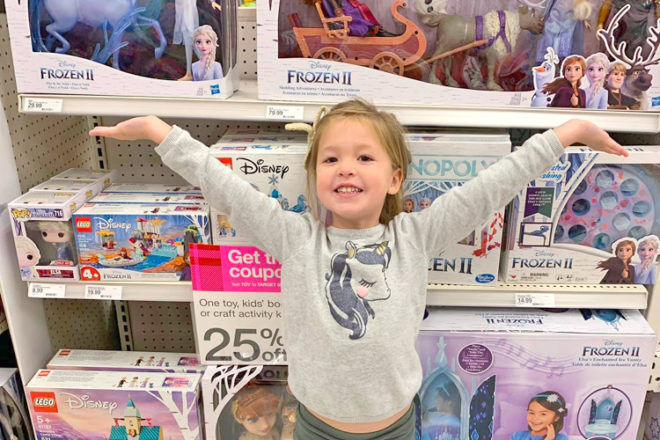 'Tis the season for shopping centre meltdowns with overwhelmed children wanting all the things, all the time. Fear not, one enterprising mum has come up with a simple way to nip Christmas shopping tantrums in the bud. And it's genius.
Kristina Watts' 'hack' has gone viral, and it's easy to see why. With just one little trick, kids are calmed and ready to keep shopping.
Christmas shopping tantrum hack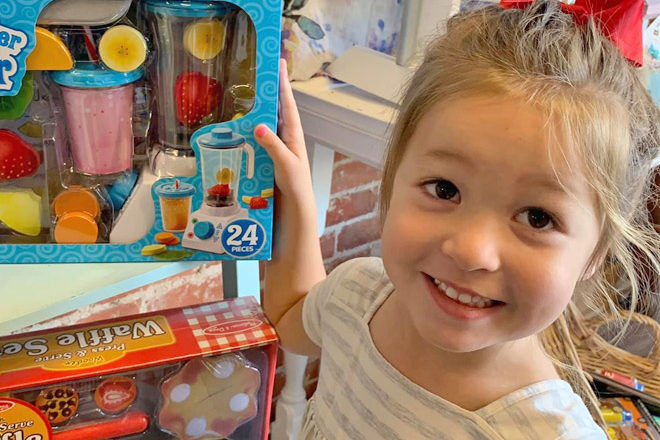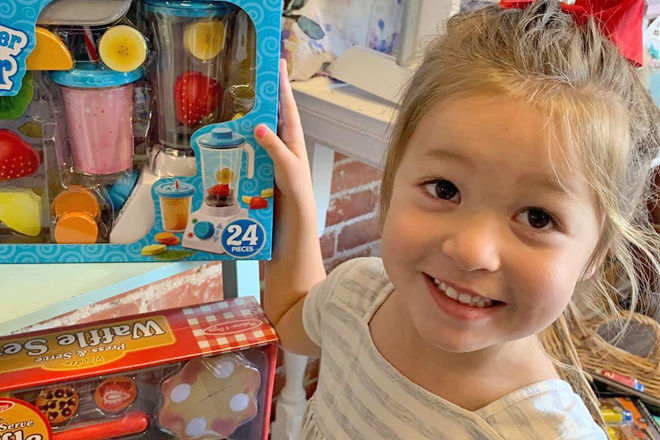 In a Facebook post, Kristina explained: "Once again my camera roll is FULL of pictures of Emerson with every single thing she wants for Christmas. Why … because it's the most amazing parenting hack ever and has stopped MANY meltdowns! If you aren't using this hack … listen up, friends."
She explains like most children, hers want everything they see while shopping.
"Our trips to the store used to be a lot more painful this time of year. Toys are out in full force and of course, my kids WANT IT ALL. Obviously I would love to have sweet, well mannered, non-greedy, chill kids, that don't ask for all the things, but I don't. So drop your judgement Karen, and stop reading if you have kids like that. Now if you have kids like mine that want the shiny amazing things that fill Target, the grocery store … pretty much everywhere you go this time of year, this is for you."
So what's the hack? It involves nothing more than a smartphone.
"What is it?! Take a picture. It's that simple.
"Pause for a second, comment on the thing they're pointing out, and say, 'Let's take a picture with it and send it to Santa so he knows you want it!' Note: you can send it to Santa, grandma, TeeTee Stephanie or whoever it is you can pawn it off on. Totally up to you and can be different every time.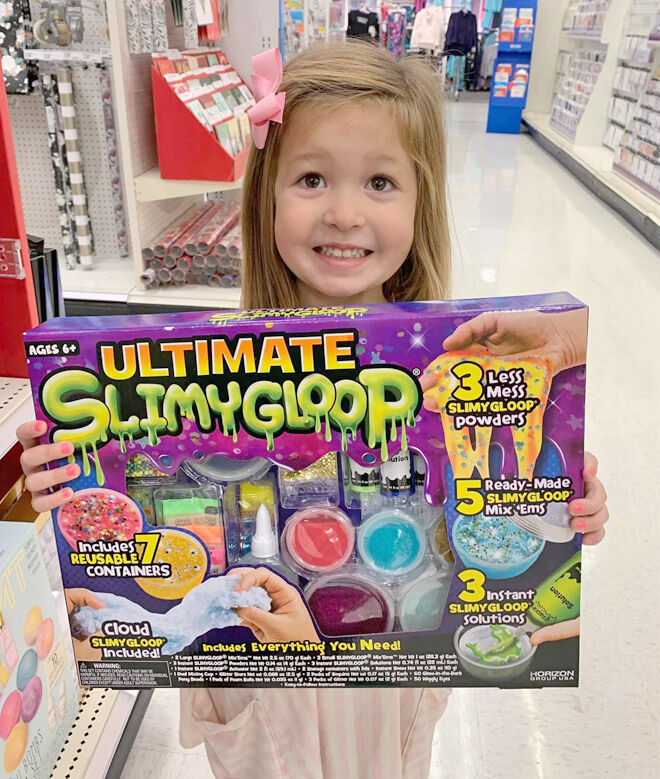 "Magically, Emmie smiles, says cheese, asks to see the picture, then PUTS THE TOY DOWN AND WALKS AWAY. It's magical. No tears. No tantrums (by either of us). And she forgets about all of them within minutes.
"Maybe you've been doing this for ages, and you selfishly didn't share this tip with me, or maybe you're like me and this is about to rock your world. For real, try it, friends. You're welcome."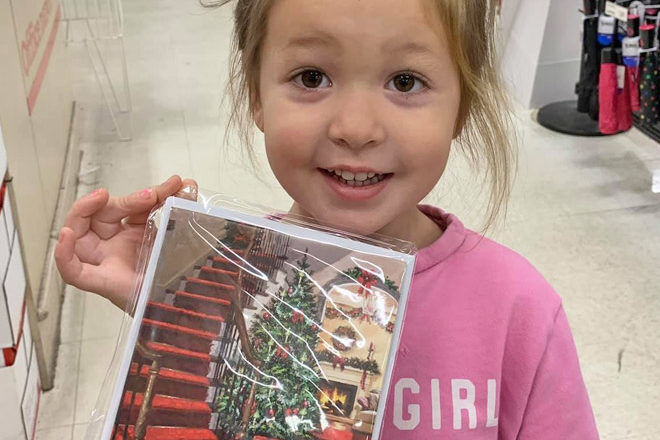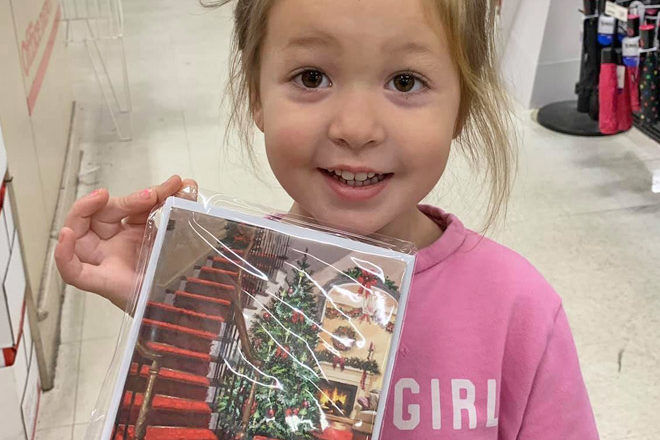 Kristina, we bow down – this sanity-saving hack is everything!
---
Find the perfect gift
We've collected a treasure trove of amazing gift ideas, from the latest must-haves from leading brands to the quirky boutique finds. There's something for every little Piper, Noah and Charlotte.
Gift guides based on play and development, not gender.
---
Don't pay full price, grab a discount code from the
Mum's Grapevine Christmas Coupon Book