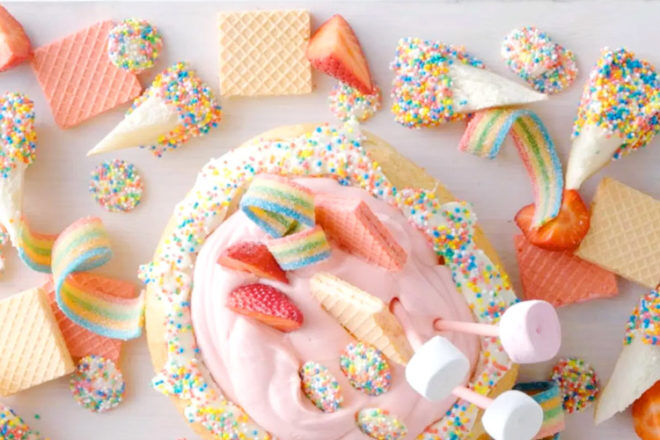 With Australia Day just around the corner, we're celebrating with a few drool-worthy Aussie-themed platters to take pride of place at the table. From iconic sweet treats to a creative cheeseboard masterpiece, there's something delicious for everyone to enjoy.
Here are 8 Australia Day platters and plates we want to eat right now.
Heaps of sweets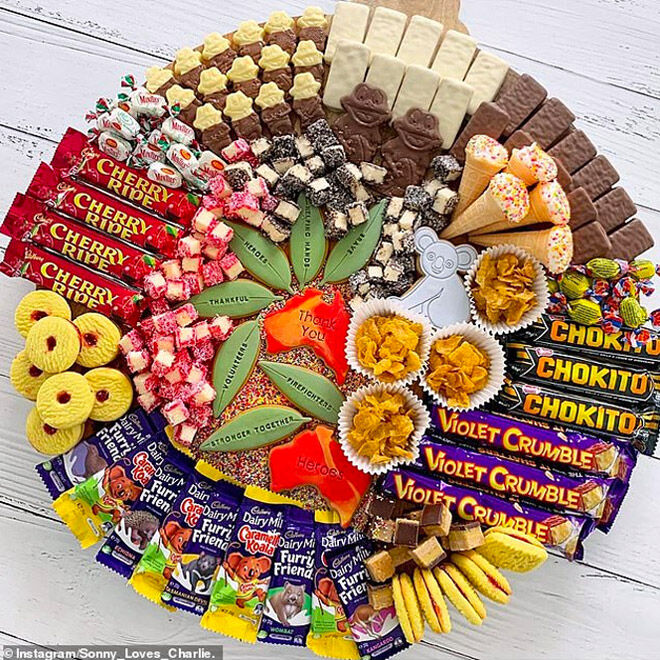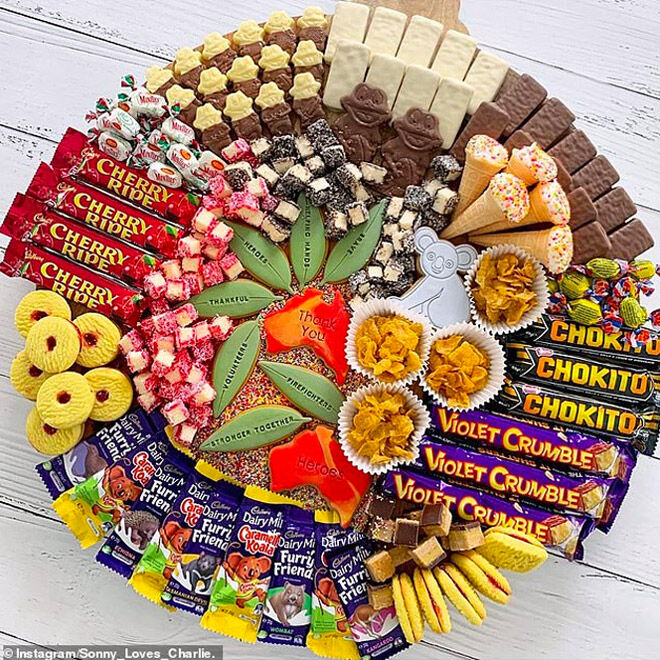 Featuring all our favourite sweet Aussie goodness, this Australia Day platter gives a nod to the courageous volunteers and firefighters who help keep us safe. Be sure to grab one of everything and get in our bellies! (via Sonny Loves Charlie)
Don't forget ya thongs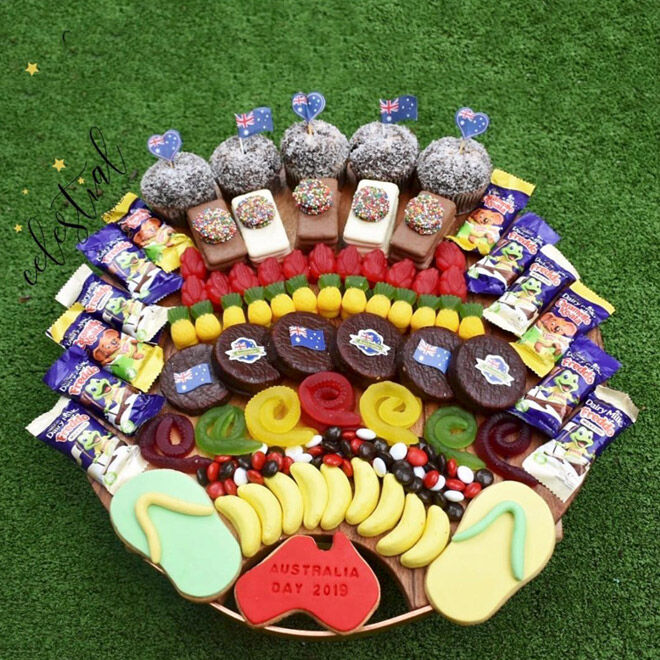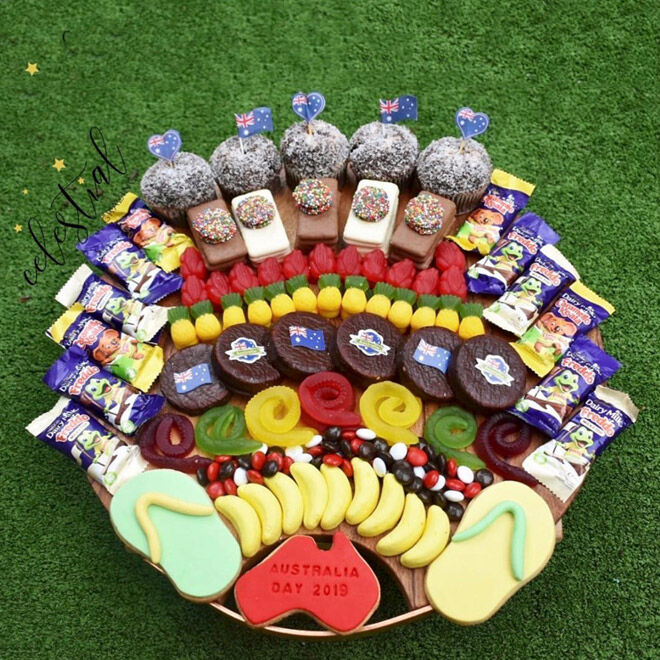 Oh my, sugar high! Who needs a pick 'n' mix with a platter this pretty? Complete with Freddo Frogs, Allen's Snakes, Caramello Koala's and more, this Australia Day platter is the perfect pick-me-up for an Aussie Day gathering. (via Celestial Grazing)
A national treasure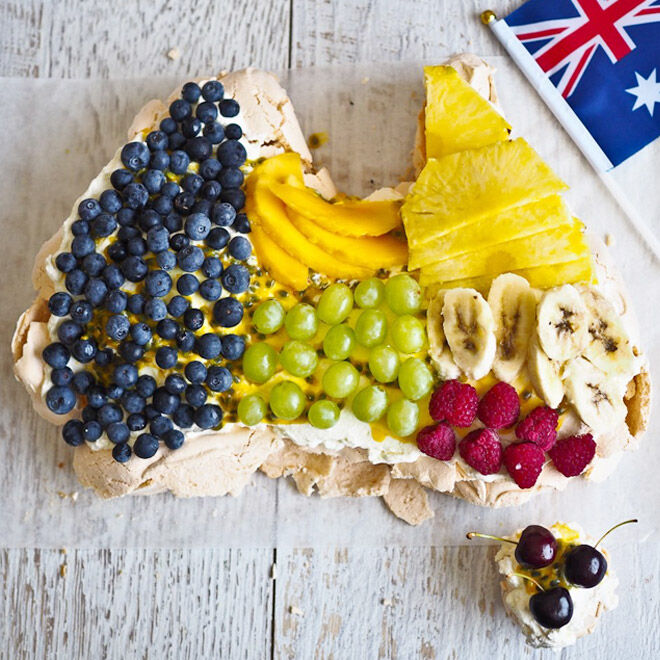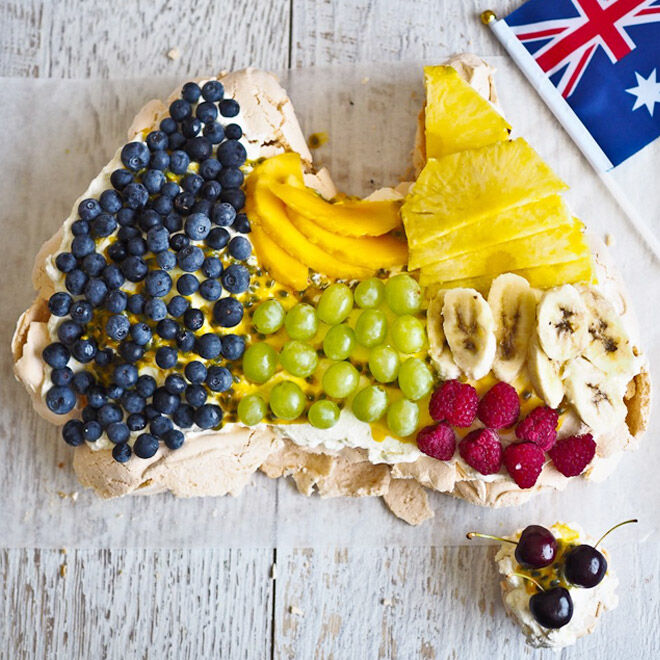 Just when we thought it couldn't get more Australian than a good ol' pav, this fair dinkum dessert shows up in our feed. Topped with different fruits for each Aussie state, we couldn't love it any more! (via Not Quite Nigella)
Cheese a beaut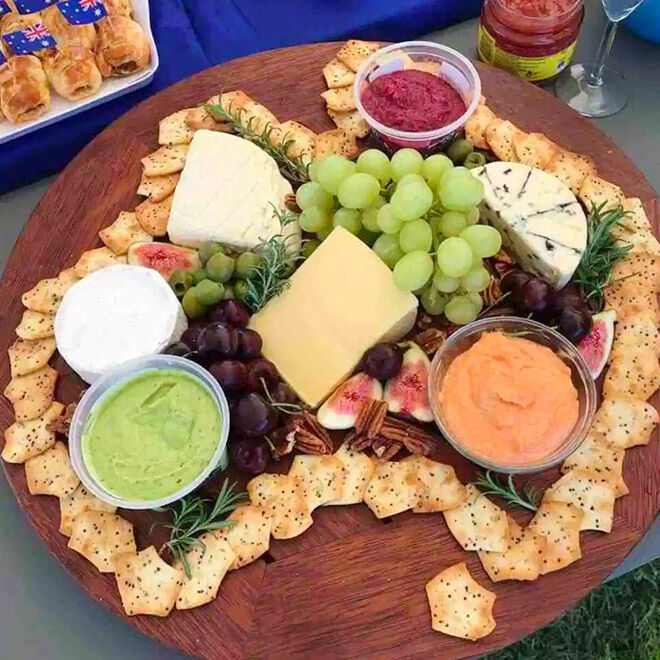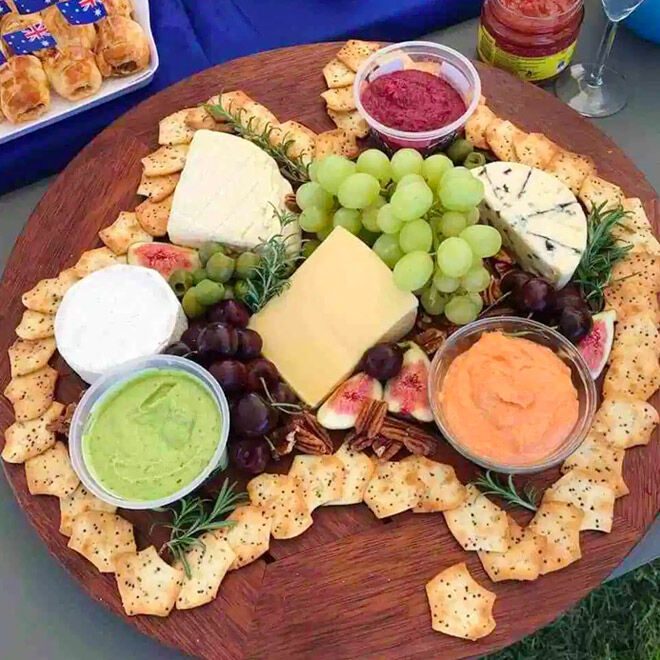 Take the cheese platter game up a gear this year and assemble those savoury delights in the shape of our great country. Don't forget Tassie too! (via Mumspo Mag)
Choc a block cob loaf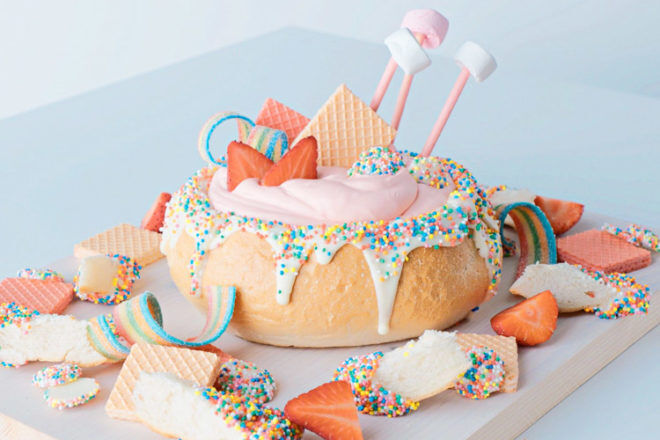 We love it when two of our favourite things come together and this fairy bread cob loaf is no exception. Crammed with a sweet cheesecake filling and decorated with strawberries, freckles and wafer biscuits for dunking, it's the stuff sweet dreams are made of! (via Taste)
Go grazy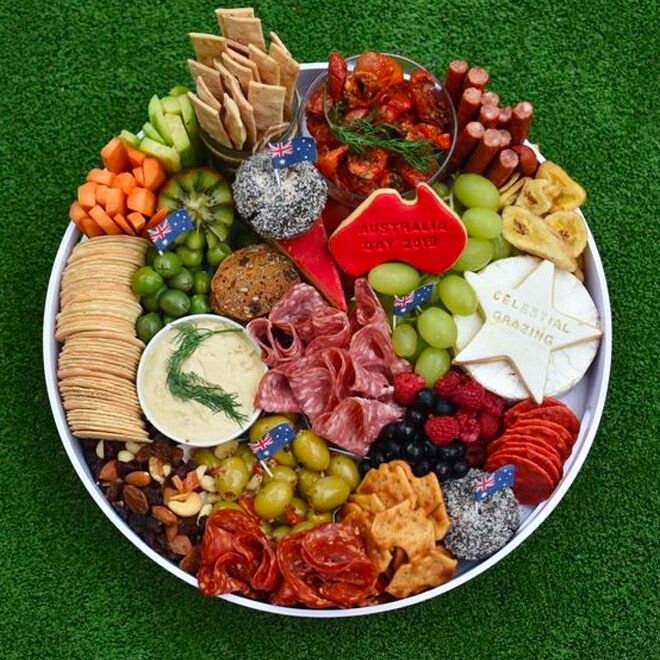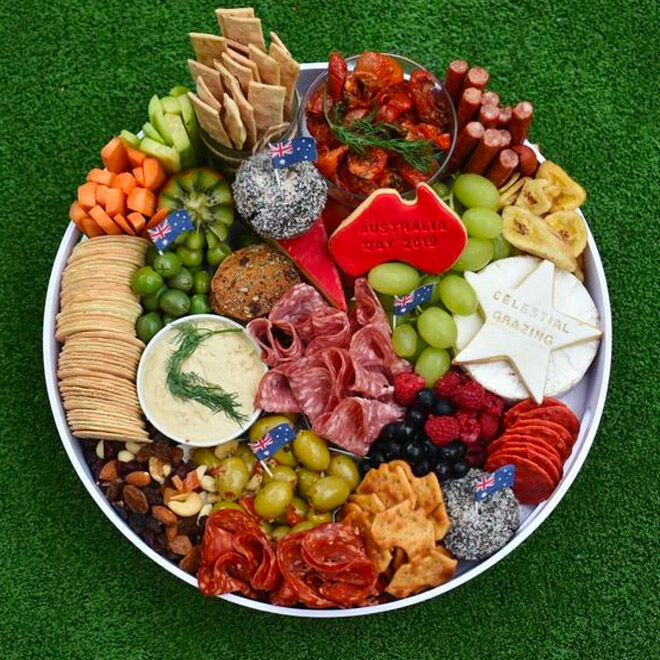 Savoury bites and sweet delights come together on this stunning grazing board. Fit for any occasion, the Australia-shaped cookie and larger-than-life lamington balls top it off perfectly! (via Celestial Grazing)
Biscuits, oh blimey!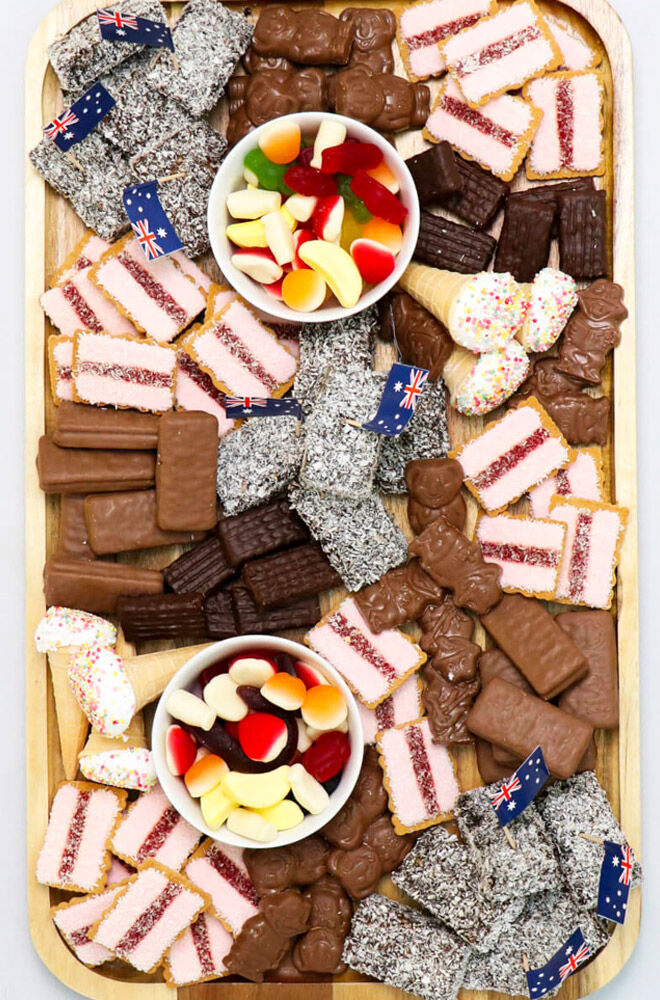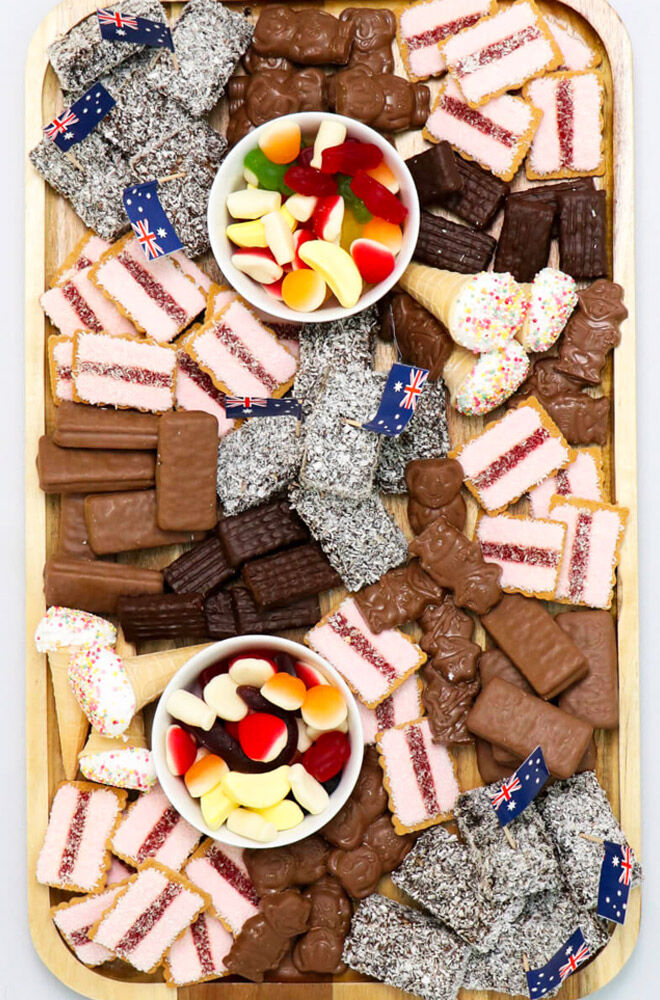 Raid the biscuit cupboard and stock up on lollies – this sweet Australia Day platter is sure to put a smile on everyone's dial. Packed with Iced VoVo's, lamingtons, Tim Tams and more, it's a tray full of delicious temptations for all. (via Oh So Busy Mum)
Tucker time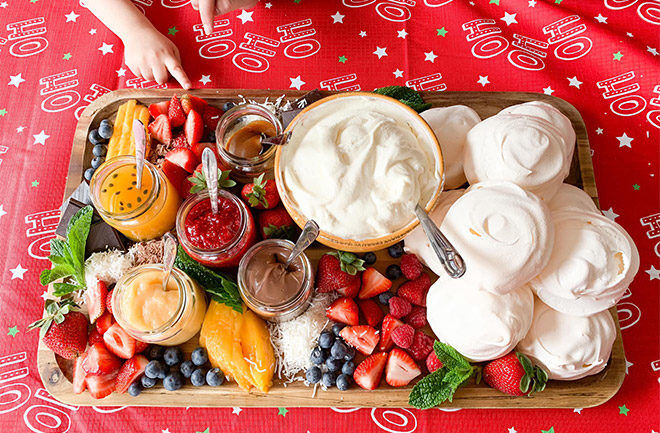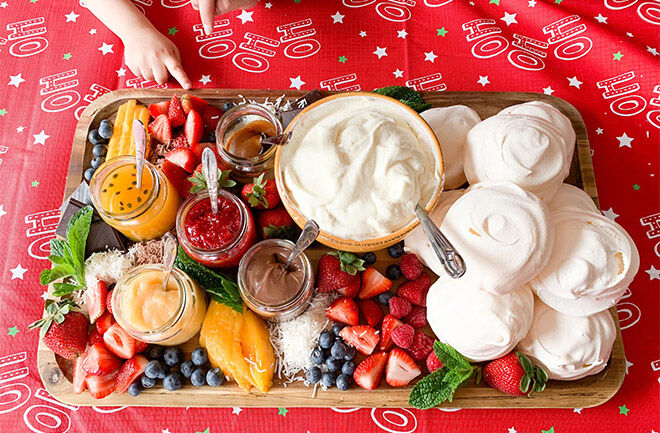 It's the pavlova grazing board that sent the world into a spin at Christmas. So we say, why keep it for Christmas? Serve alongside your favourite fruits and toppings for a wow-worthy Australian Day dessert. (via Shalini Nestor)
Read next …
Looking for more mouth-watering Australia Day makes? Here are a few of our favourite Aussie-themed recipes that you might like to read next: