1. Stephanie Alexander's Pavlova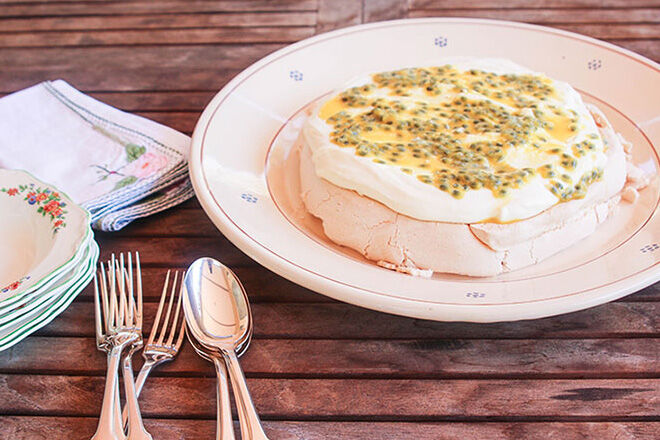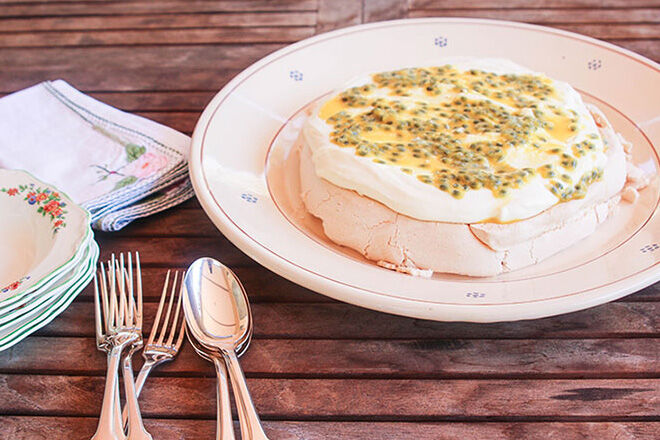 There is some contention over whether Pavlova is an Australian or New Zealand dish. Well, we have news for you Kiwis: we're keeping this one, it's ours. You can have Russel Crowe back though.
Australian food icon Stephanie Alexander shows us how to make the perfect Pav with crisp sides and a cloud-like soft centre. Even Nigella rates this recipe as the best. Get the recipe here.
2. BBQ Lamb Loin with Lemon Potatoes and Tzatziki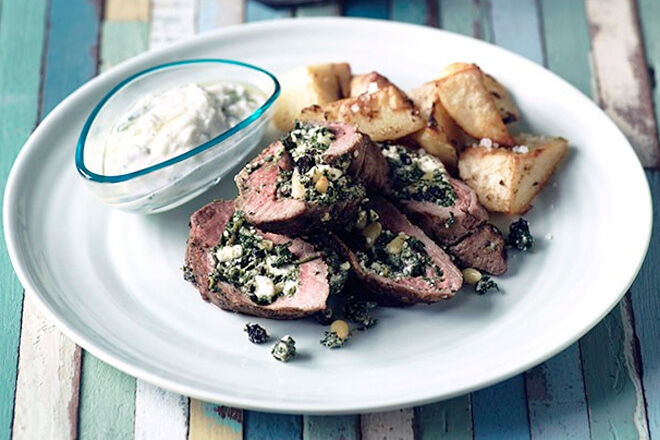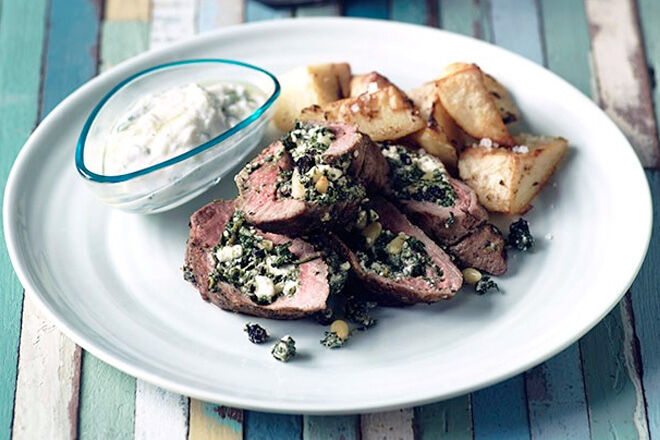 Lamb on the barbie is an Aussie classic, but in keeping with our multicultural heritage, this recipe from Gourmet Traveller has a Mediterranean twist.
2. Lamington Ice-Cream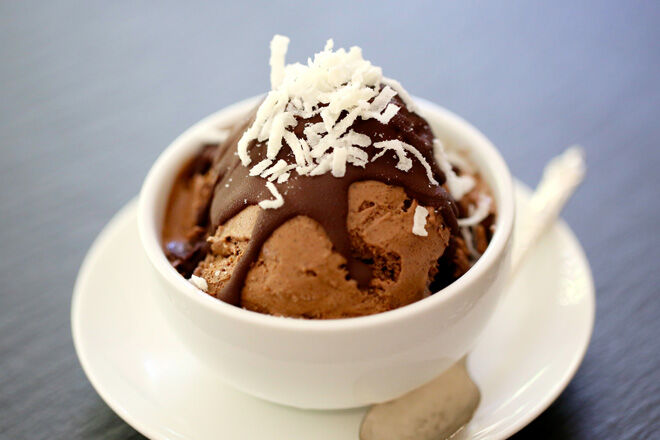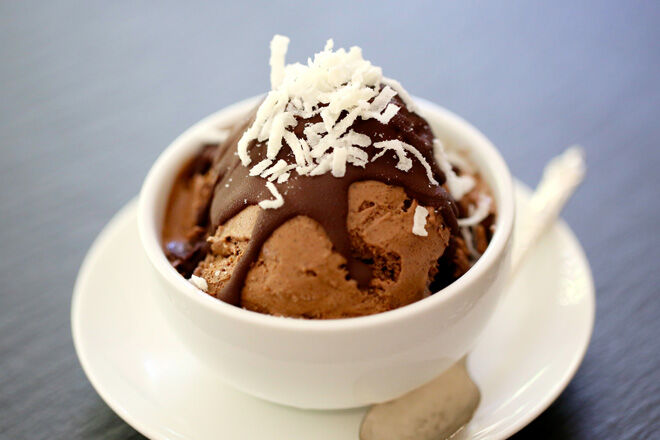 Oh yeah. Let's take the awesomeness of a lamington, and turn it into ice cream. I'm sold! Get this dairy-free recipe from The Dessert Spoon.
4. Mini meat pies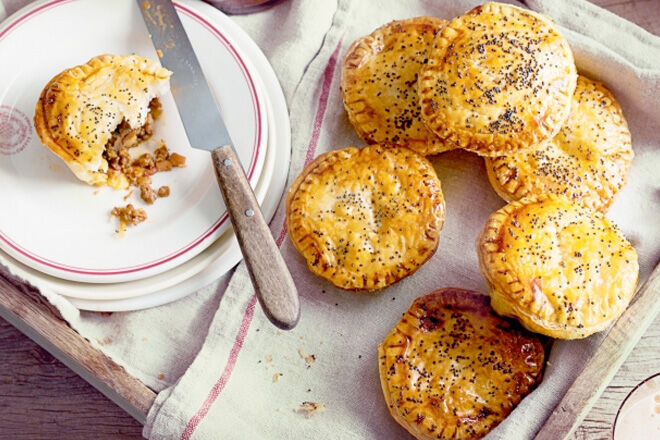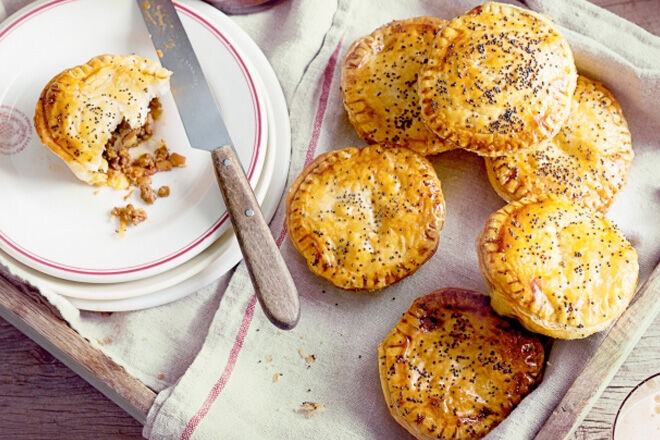 Ohmygodtheselooksogood. I want them now. Make your own gourmet mini-meat pies with this delicious, flavourful recipe from taste.com.au. There's even Vegemite in the filling. Now that's Aussie.
5. Iced Vovo Tarts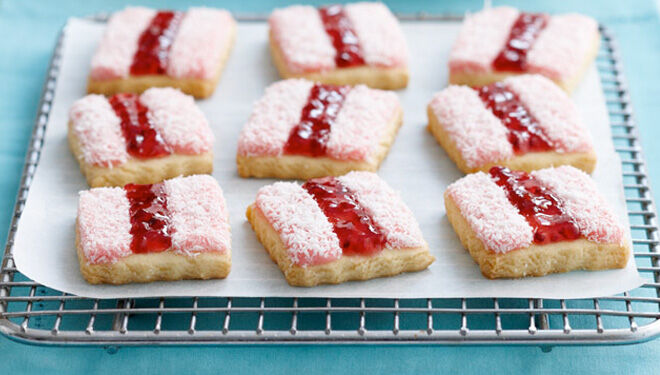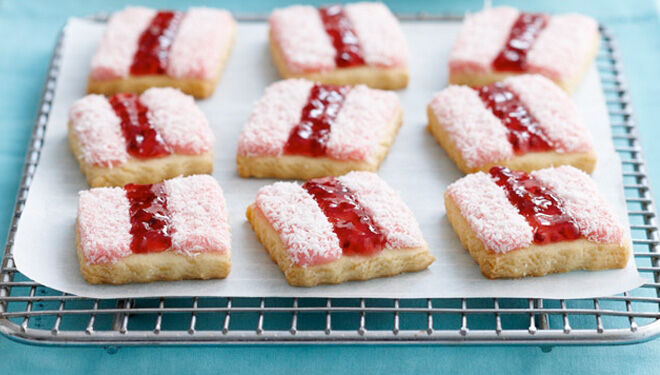 Have Iced VoVos gotten smaller? I swear they have. Well, it doesn't matter now, because with this recipe from Woman's Day you can make them as big as you like. And smother them with jam and marshmallow and coconut and bye bye I'm in a sugar coma.
6. Tim Tam Cake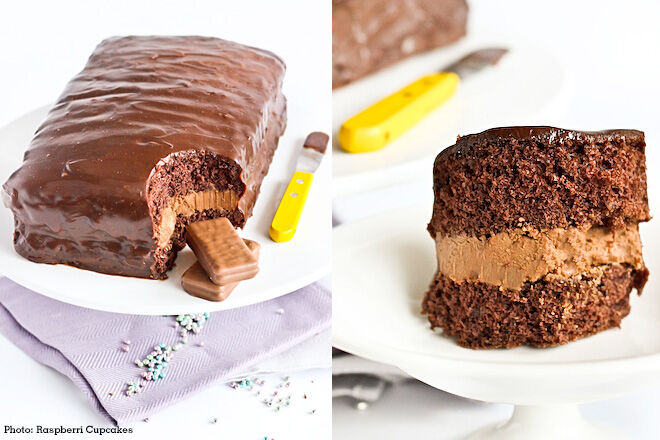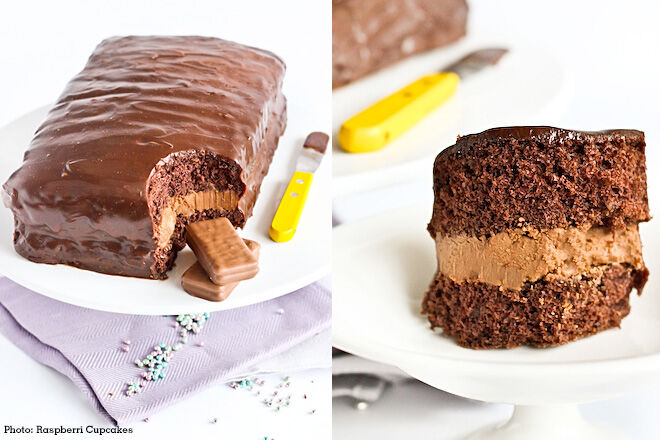 You know what's even better than a giant Tim Tam cake? A giant Tim Tam cake with a row of Tim Tams hidden through the middle. Is this heaven?