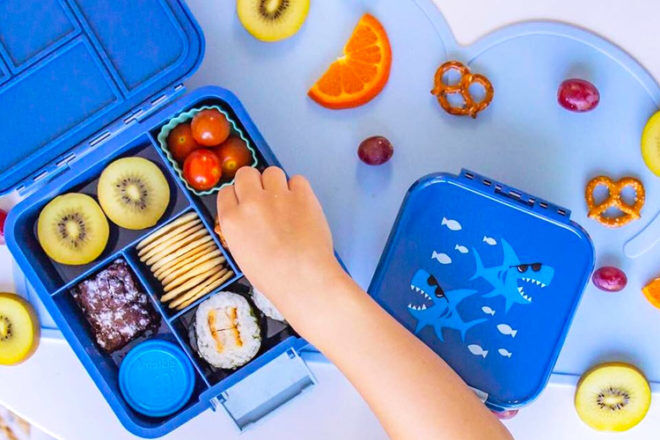 A bento lunch box is a fab investment for fussy eaters who like to keep foods separate. The itty bitty compartments make packing nude food lunches a breeze and keep different foods in place throughout the day.
Thanks to leakproof lids, the options with a bento lunch box are endless. Pair mini sandwiches with yoghurt or fruit and veg with crackers and dip – the only limit is what the little sprouts will eat.
Things to look for when buying a bento lunch box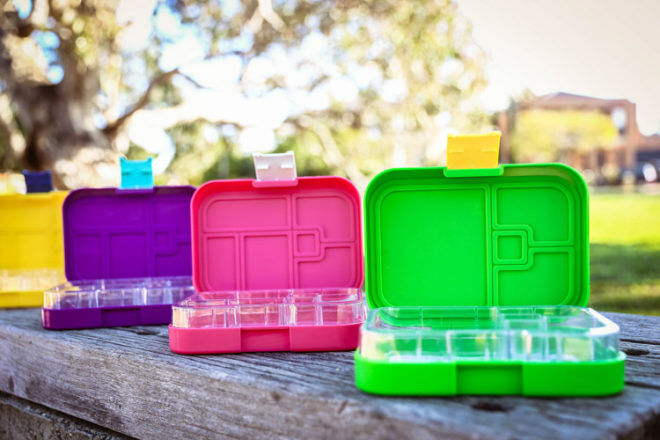 Here are some of the key things to look for when choosing a bento lunch box.
Washability: Make less work for yourself by finding a bento lunch box that can go in the dishwasher. Simply pop on a cycle with the days' other dishes and it's good to go the following day.
Ease of use: Don't let fiddly fixtures get in the way of a hungry youngster. Find a bento box that's easy for nimble fingers to open and close without having to ask for help.
Size: Armed with a new bento lunch box, the kiddies are school-ready. Just be sure to check it fits in their backpack alongside books, drink bottles, jumpers and hats before the first day of school!
---
10 Bento Lunch Boxes for School
To help you find a bento box we've compiled this handy list of fab brands to get you started in your search for the perfect bento lunch box.
Hippo Blue Bento Lunch Box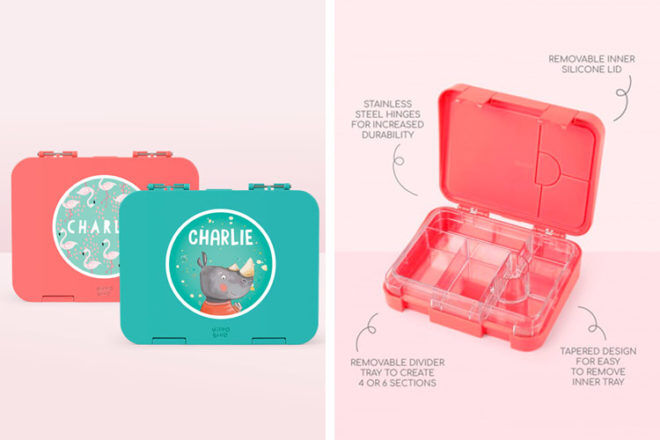 Personalise with their favourite colours and characters to create a bento lunch box just for them. Simply remove the silicone lid and divider tray to clean before filling with fruit, snacks and sandwiches for the following day.

---
Omie Bento Box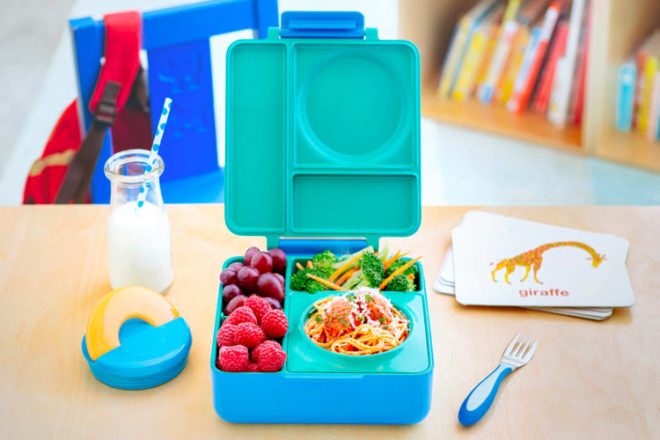 The first of it's kind, the OmieBox is an insulated bento box that allows kids to store food at two different temperatures. Thanks to this clever little creation, younguns can keep lunch warm and snacks cold. Brilliant!

---
Stuck on You Bento Box
Forget the soggy sandwiches, limp carrot sticks and melted cubes of cheese. The new range of bento boxes from Stuck On You is as bright and bubbly as your kiddo's personality.

---
Love Mae Lunch Box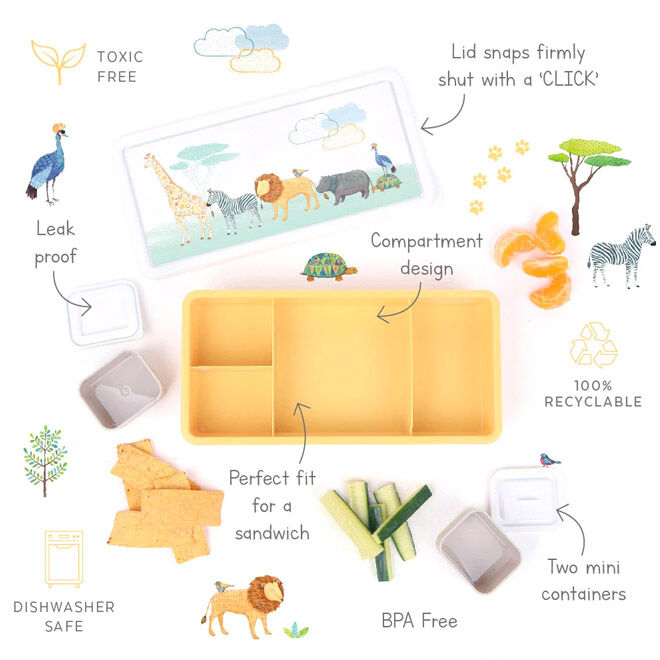 Packed lunch never looked this good! The Love Mae Bento-style lunch boxes are leak-proof and non-toxic, reducing the need for extra packaging and allowing little ones to work towards a waste-free lunch.

---
Boo and Crew Biodegradable Lunch Boxes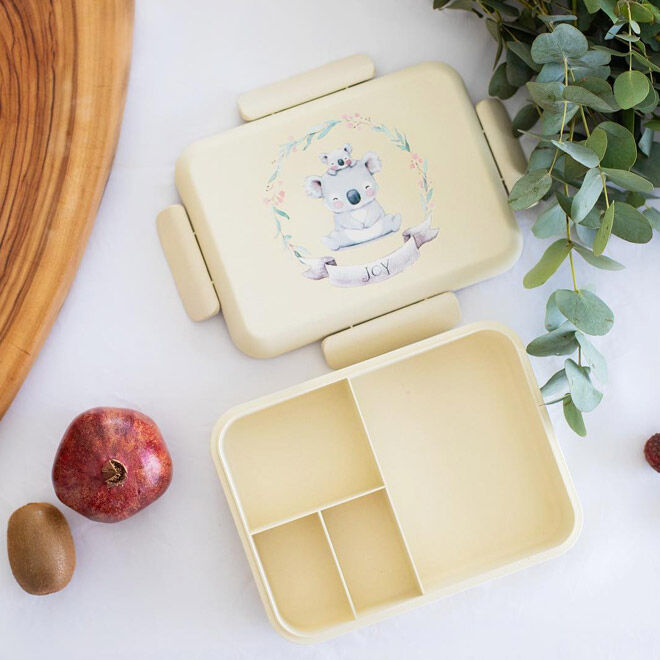 Adorable Australiana comes to life with this biodegradable, leakproof lunch box made from bamboo fibre and PLA (corn starch). With compartments for no-touch food, it's a sustainable option for toting lunches.

---
My Munchbox Bento Box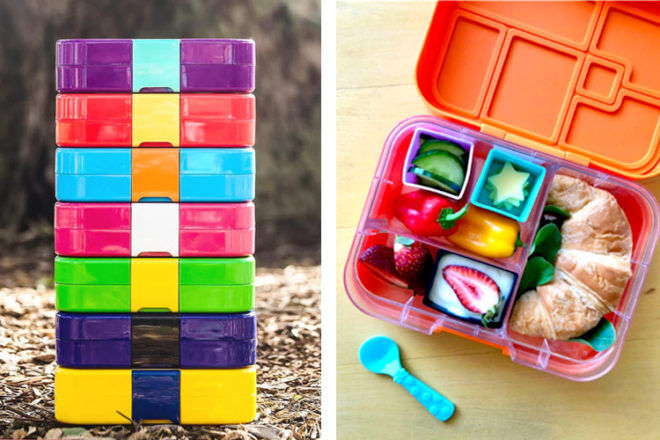 With five interchangeable trays, the Munchbox has school lunches sorted. Pack a whole sandwich or salad one day, then switch it up to small bites the next by swapping out the removable, portioned tray.

---
Bright Star Kids Bento Box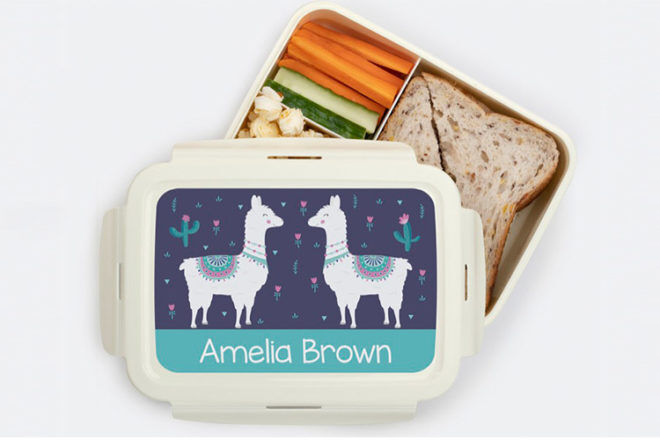 Personalised with poppet's name, these charming bento boxes will have kiddos smiling from ear to ear when the lunch bell rings. A rubber seal helps keep food fresh before hungry hands make their way in. They're 100% dishwasher safe too!

---
Little Lunch Box Co Lunch Boxes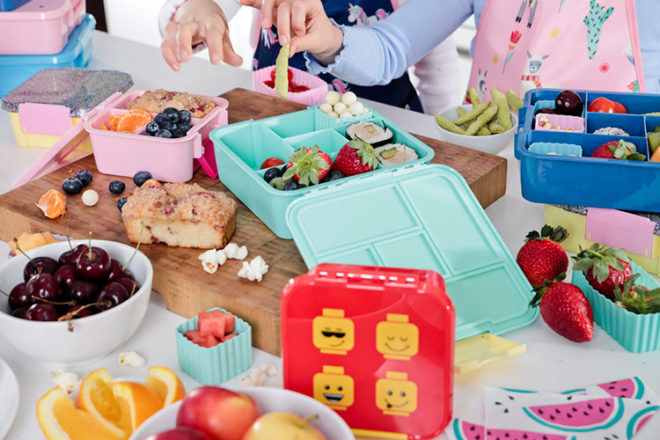 A child-friendly latch means that lunch stays where it should before hungry little nippers come biting. Available in three different sizes, these bento lunch boxes are a bright and fun addition to the school bag.

---
With well-proportioned compartments, the Bentgo Kids Bento Lunch Box is perfectly sized for little tummies. Plus, the rubber overlay is handy protection when it's bouncing around in backpacks.

---
Go Green Bento Lunch Box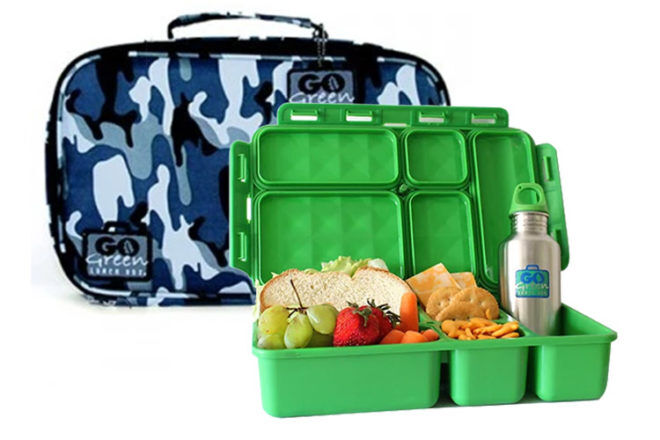 These sets come with a bento-style lunch box, insulated bag and ice pack to keep things cool, a water bottle and our favourite – a super cute whiteboard for parents to write special notes or reminders.

---
This post includes affiliates and/or paid inclusions. See our Disclosure Policy.

Read next …
Whether your little one is off to kindy or starting school, we've got you covered. Here are a few articles that you might like to read next:
---
Continue your search for the best bento lunch box
Looking for a school bento box and still not sure if any of these are right for you? Continue your search online by jumping into one of our closed Baby groups and ask thousands of other Australian mums what they recommend – 'What to buy' is the most talked-about topic.
Click and join your group today!