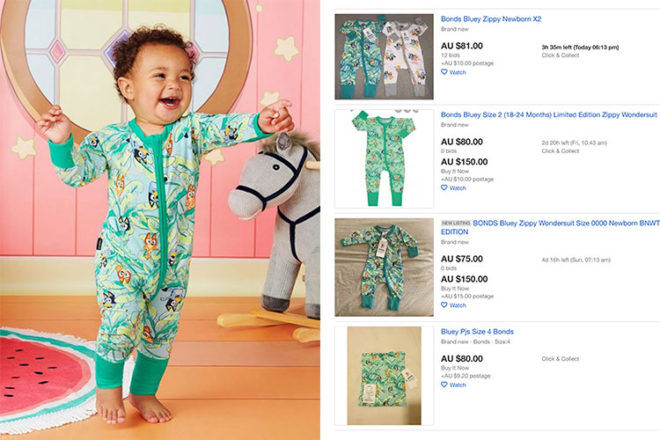 It's the uber-popular Bonds Bluey baby and kids range that sold out faster than mums could part with the dollar bucks, but now some of those lucky enough to get their hands on the clothing are reselling pieces for a handsome profit.
Reminiscent of past profit-making with items like the Aldi rocking chair, many pieces from the limited edition Bonds Bluey collab have appeared for resale on eBay and Facebook Marketplace. In some cases for big bucks – given a Zip Wondersuit usually sells for around $25, many sellers are asking $60 – $80 per suit – some up to $150.
"It's unfortunate that people buy these kinds of items up in bulk to then resell at ridiculous prices," Mum's Grapevine Facebook Group member Robyn said. "Preventing those who genuinely waited and attempted to buy them at retail price from being able to do so."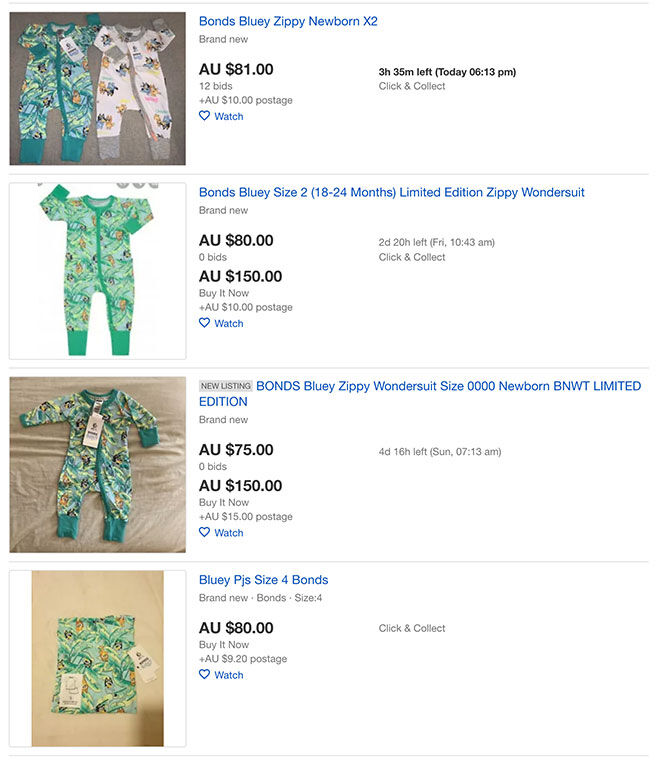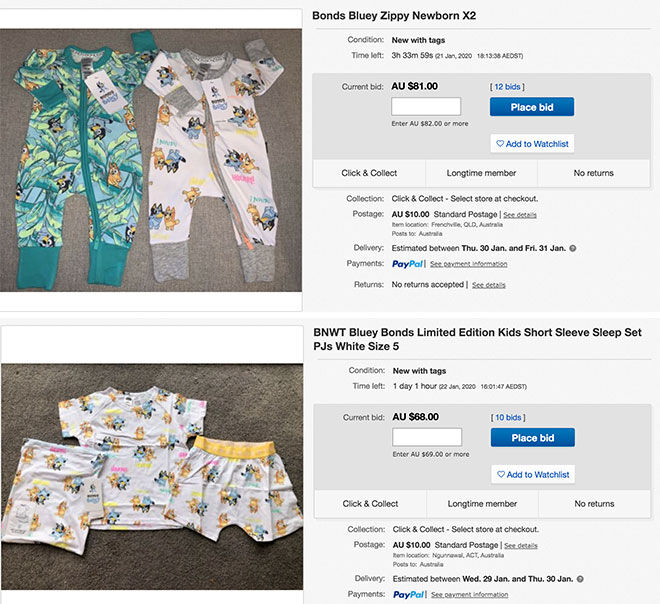 But fellow Mum's Grapevine member Morgaine offered up an alternative viewpoint.
"I don't see anything wrong with reselling clothing for a greater value, particularly if it's a limited edition.
The money made from that sale might mean the mum can stay home with her babies for a few more weeks rather than returning to work when she doesn't want to. This is the main principle to running a business, marking items up to make a profit, it shouldn't be any different to a buy swap seller."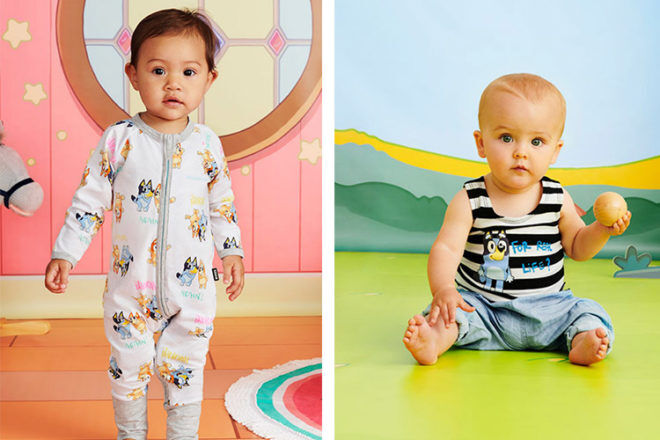 For those still wanting to get their hands on a little slice of Bonds x Bluey collab, there are a few items left online.
Read next …
Baby clothes got you in a tizz? Here's what you need to know about when to buy what and how to take care of bub's threads: