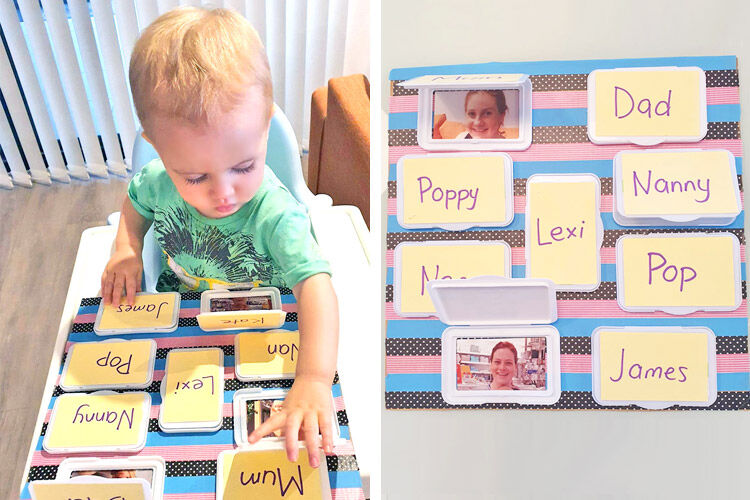 A crafty mum has come up with a sweet way to not only re-use common baby items that are usually thrown away, but help her toddler connect with loved ones.
Ali Cascarino shared her family identity board creation with her fellow toddler mums in the Mum's Grapevine Facebook Baby Groups, inspiring many to create their own versions.
"I really wanted to use some of the waste associated with having a baby to good use," Ali explained. "I go through so many packets of wipes so I knew the lids had to be handy for something!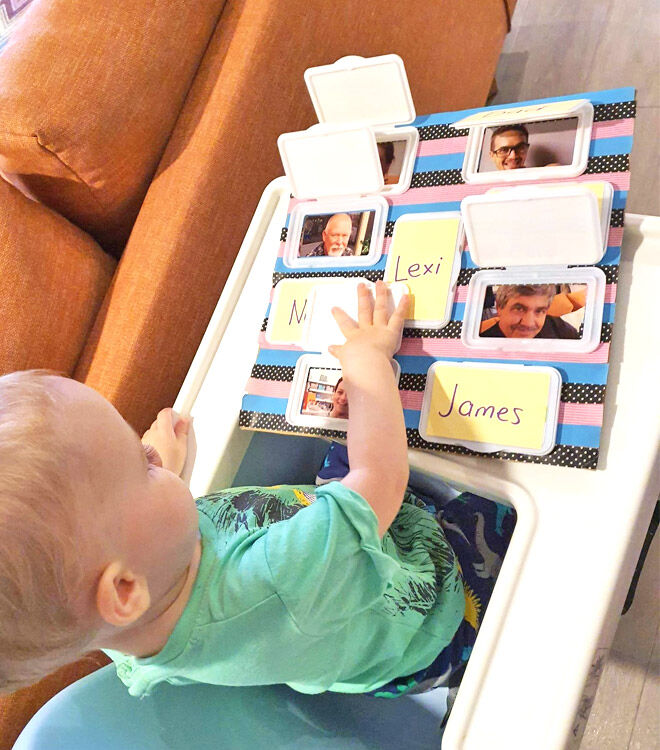 "My son is 14 months, he loves it because I am working away from home at the moment and this helps him connect to me and his loved ones. I think it will help him recognise family members faces, words that belong to each family member and help with fine motor skills opening the lids as well."
Ali not only re-used wipe lids, but the board is made from the side of a nappy box. Very smart!
Read next …
Feeling a little crafty? Here are some budget-beating toddler crafts you might like to try next: