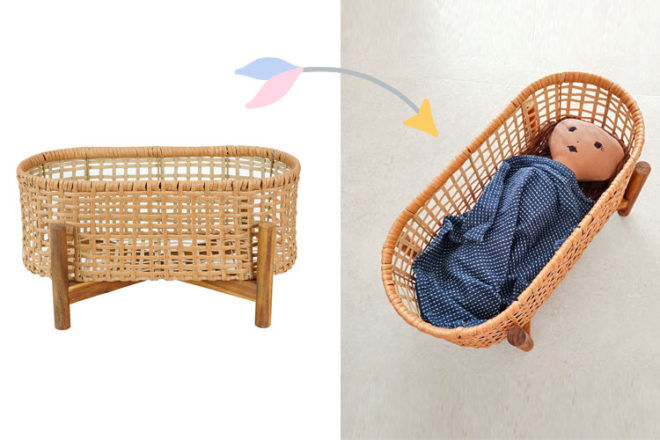 A humble Kmart plant stand ($19) has become the must-have doll accessory thanks to one mum's innocent mistake.
Karri Tata told Mum's Grapevine that she'd been searching for a wicker doll's bed for her daughter, but wasn't keen on the big price tags she was seeing.
"I found this planter box near a price checkpoint at Kmart and immediately thought it was a doll bed! Didn't realise until I scanned it that I was supposed to be a planter."
Karri, a member of the Kmart Mums Australia Facebook page unknowingly created quite the trend, with hundreds of other mums flocking to their local Kmart to pick up the woven 'doll bed'. And the hack has even spawned a small business idea, with mums creating and selling mattresses and bedding made specifically for the Kmart plant stand doll bed.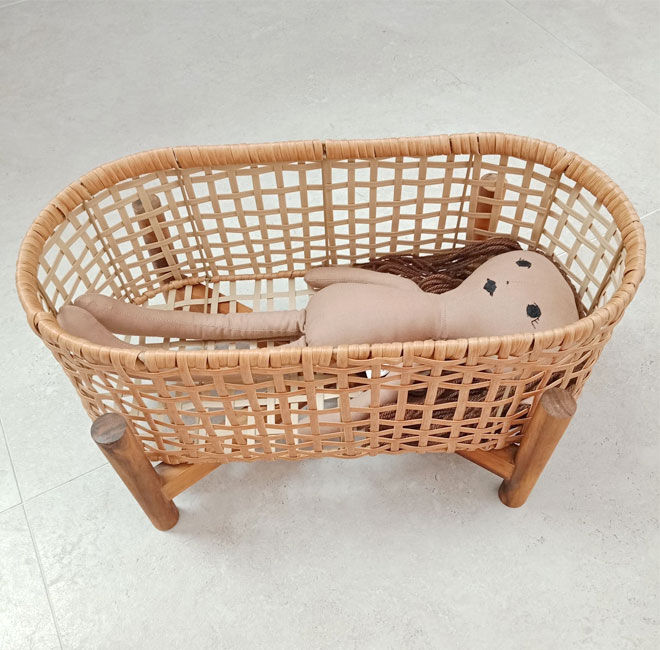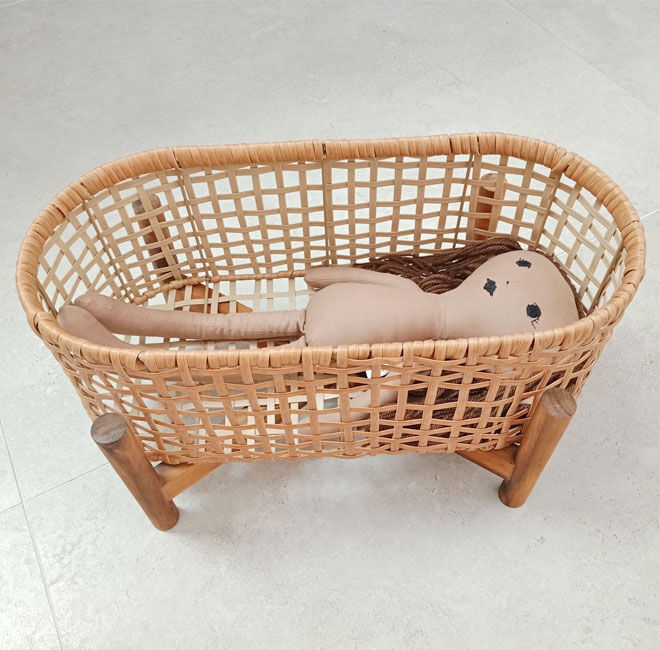 "My daughter loves her dolls and she loves playing, being able to tuck them in with a blanket and pillow makes playtime even better. She's been hassling me to sew more pillows and blankets now! She loves it. It's nice and sturdy too so I'm pretty happy with it compared to other actual doll beds in that price range it's a hundred times better."
Bravo Karri – we're loving this hack!
Read next …
Mum's in our Facebook groups come up with the most amazing Kmart hacks and the most outstanding ones get to be featured on our website, like the ones in these next articles: