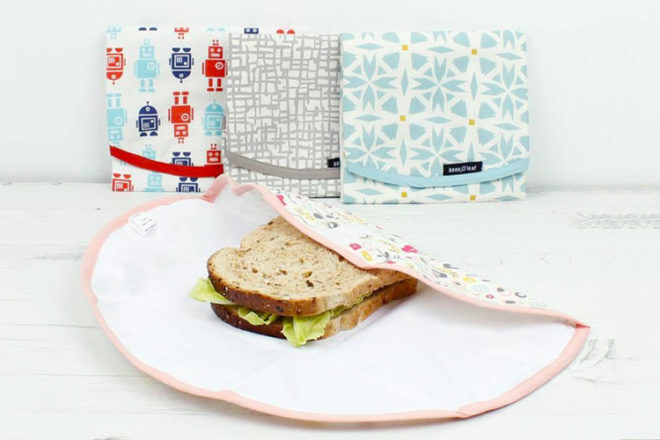 We all want to do our bit for the environment, and it's the little things that make a big difference. By ditching plastics and disposable rubbish in our family's lunch boxes we can reduce our waste considerably. And packing a nude food lunch is a great place to start.
To help, we've scoured the web to find everything kids need to create the ultimate nude food school lunch.
Drink in the Box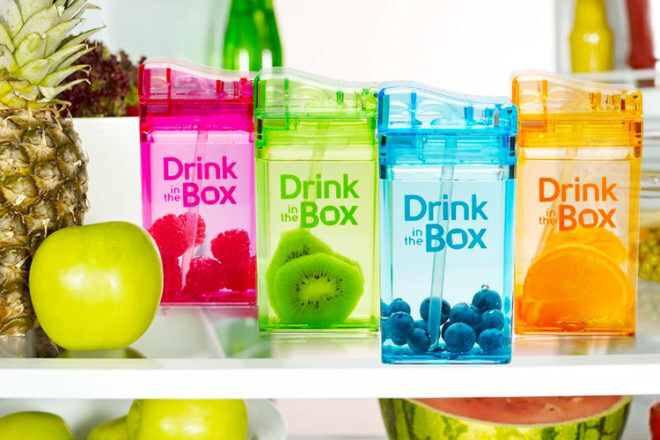 These colourful drink boxes are the new way to do water. Eco-friendly and pocket-friendly, they're a clever alternative to the disposable juice box. Flavour with fruit and fill with their favourite beverage to beat that thirst.
Sinchies Food Pouches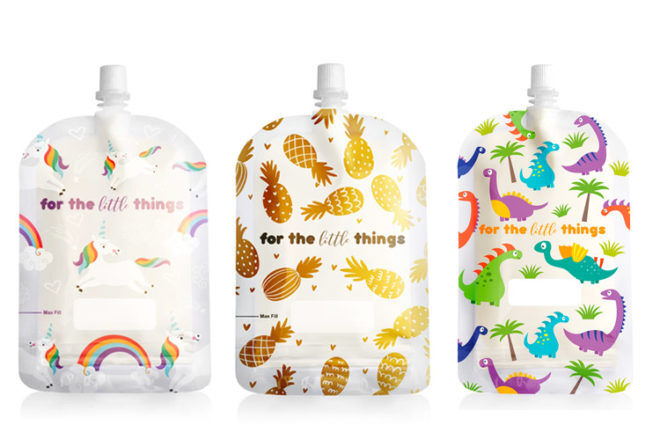 Designed for kids to simply suck or squeeze, the reusable food pouches from Sinchies are a fun way for kiddies to start their nude food journey with snacks they love, like yoghurt or smoothies.
---
LunchBots Insulated Food Container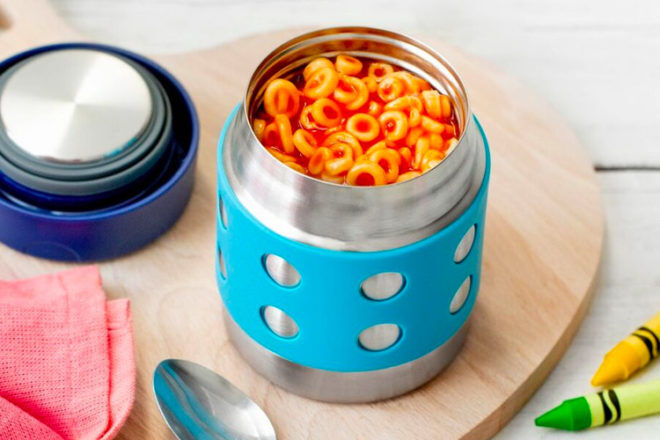 With a sophisticated stainless-steel look, the sleek insulated food containers from LunchBots feature a silicone sleeve making it easy for smaller hands to grip. Leakproof and triple-insulated, these beauties take nude food to the next level by keeping food warm for up to 6 hours and cold for 12 hours.
---
BenElke Lunch Bag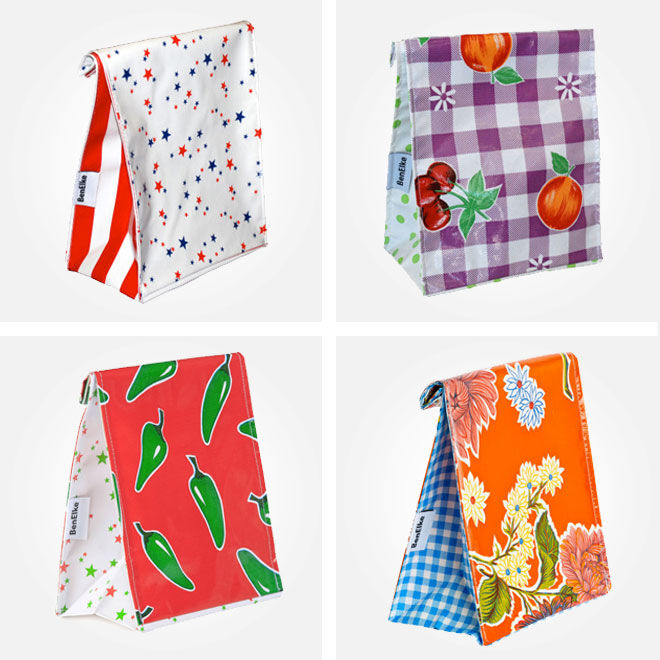 These fun and funky bags will make their nude food lunch look as good as they taste!
---
Sachi Lunch Pockets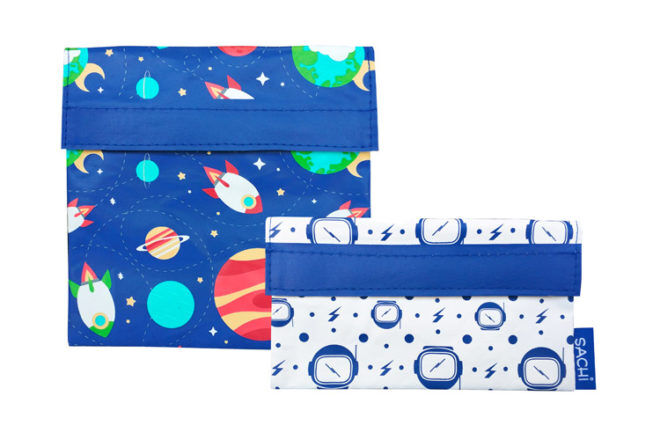 Easy to use and re-use, the Sachi lunch pockets are the perfect pal for little one's lunches. Nude food never looked so cool!
---
Fluf Lunch Bags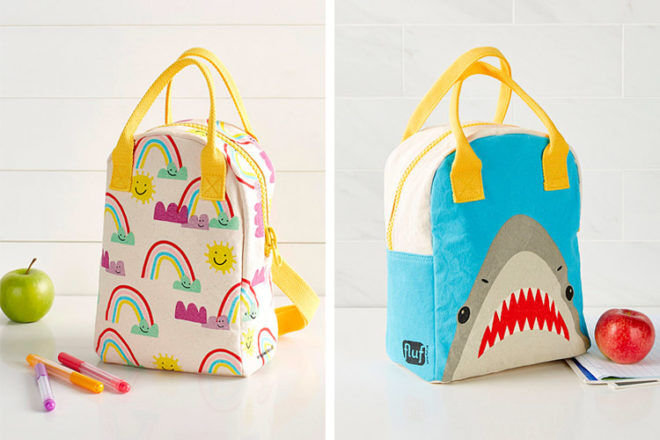 Goodbye plastic bags. The range of washable lunch bags and snack packs from Fluf will have the whole family begging you to pack their lunch every day!
---
Klean Kanteen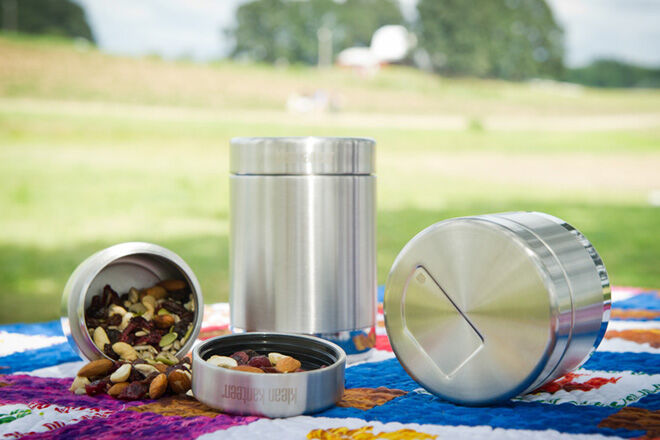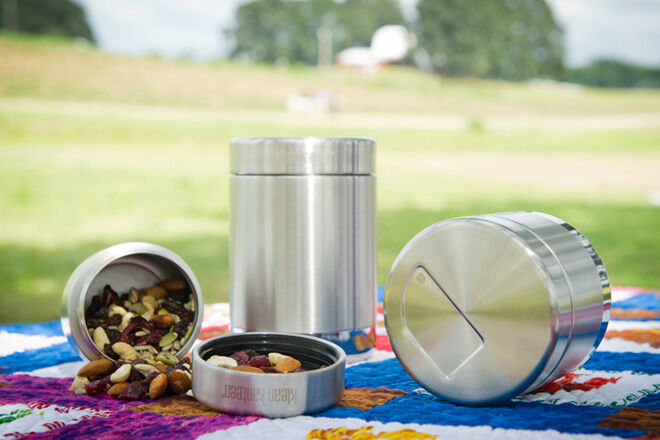 These food containers have so many uses for food storage. The wide, leak-proof lid is ideal for school lunches and snacks – think hummus and veggie sticks, yoghurt, dried fruits or popcorn,
---
Keep Leaf Food Wraps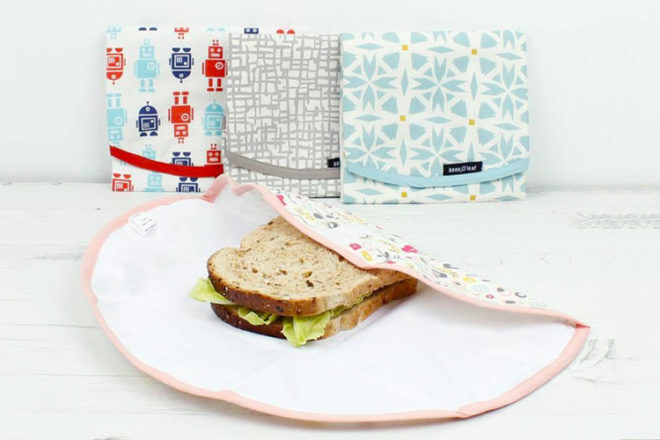 Ensure sandwiches, wraps or rolls stay fresh without the waste. Use the food wrap from Keep Leaf to pack food for the day then use as a plate when it's time to eat. Clever!
---
Fuel Snack n Dip

Time to get creative with the crudities! This handy container makes healthy eating easier – pack dips and veggie sticks without all the dreaded mess.
---
U Konserve Food Containers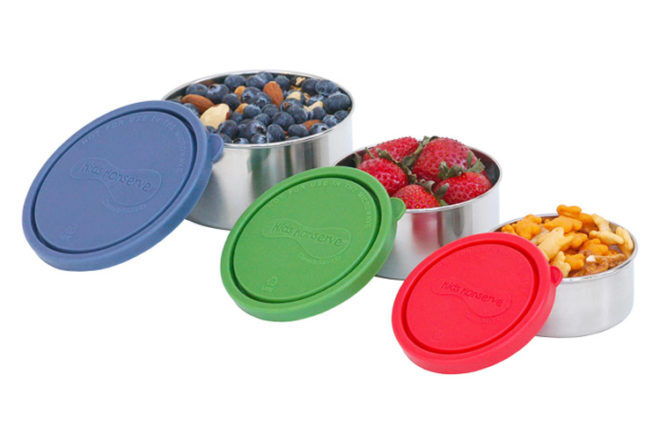 The perfect solution for food storage, U Konserve snack jars nest inside each other so they take up less room in your cupboard (if they ever make it there!).
---
Lunchskins Sandwich Bags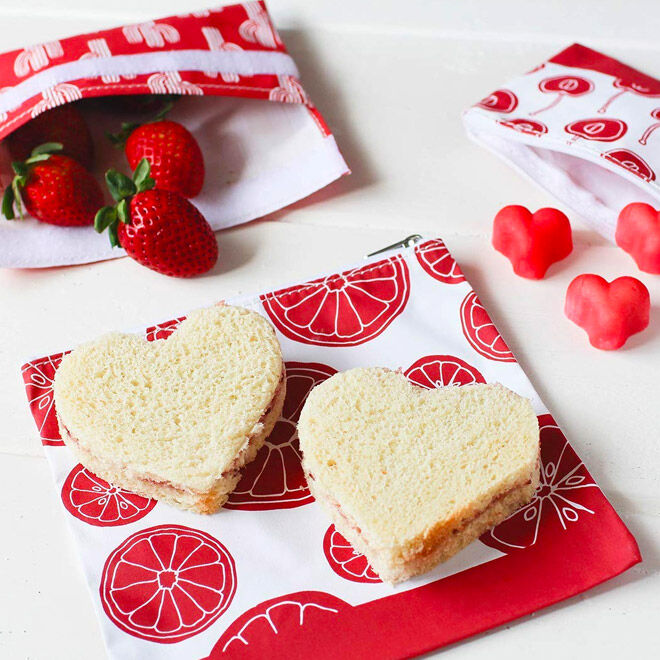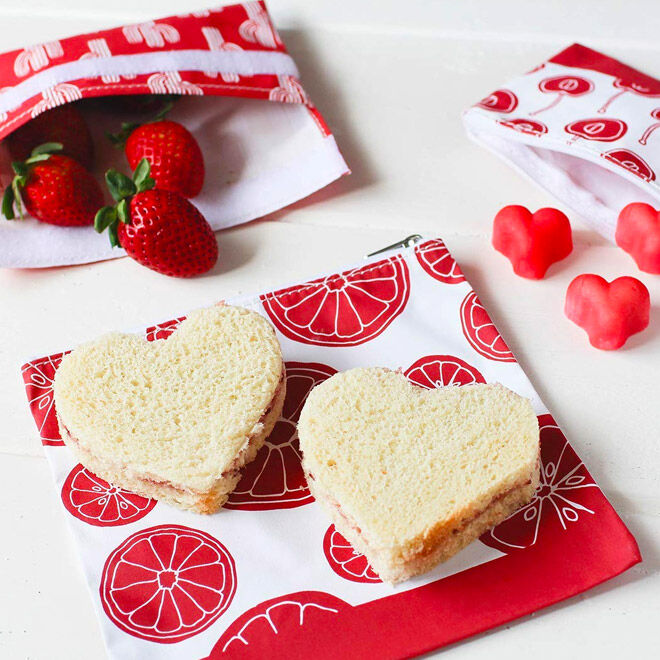 Save mone and save the earth, it's that easy. Simply rinse the bag with water or pop into the dishwasher for school the next day. Now go save the world one sandwich at a time!
---
Subo Bottle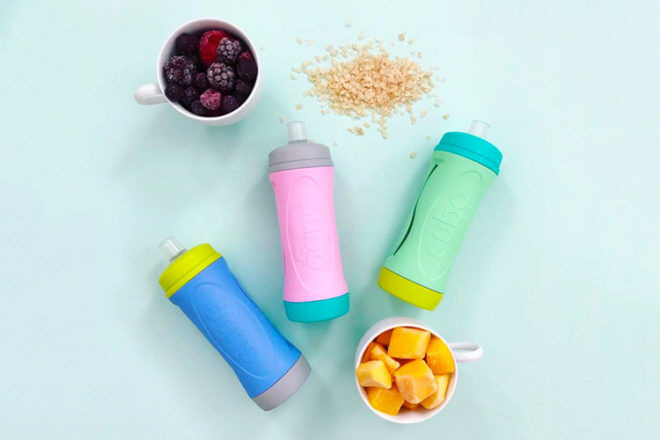 A mess-free food bottle that requires no squeezing. Kids simply sip the spout for the food to come out. Fill with yoghurt or smoothies for the perfect end to a nude food lunch.
---
PlanetBox Lunch Box Kits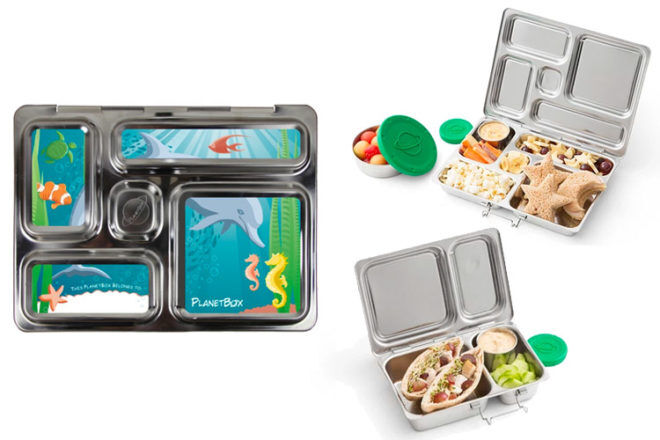 These stainless steel lunchbox trays have loads of compartments to separate their litter-less lunch, plus cool magnets to decorate the exterior. Available in a variety of designs and sizes, there's a box for every kind of lunch.
---
BigBiteEco Lunchbox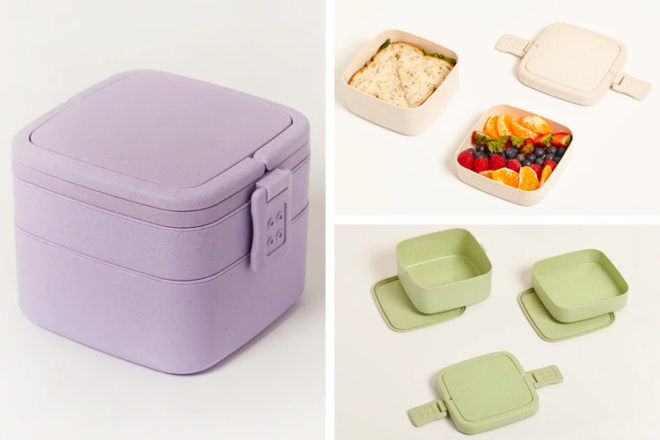 Made from bamboo fibre and fermented corn starch these crazy-cute containers are a must for the school bag. Pop sandwiches, rolls or wraps at the base and store fresh fruits and nibbles in the section above. A big thumbs up from us and the planet too!
---
Green Essentials Stackable Lunch Box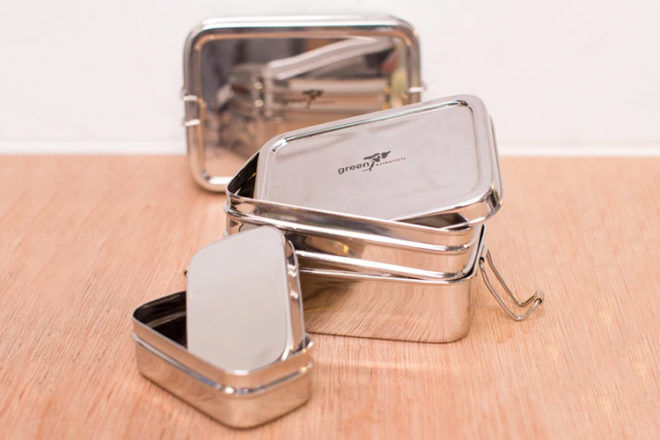 This stainless steel stackable lunch box range is simple and very clever. Each lunchbox comes complete with two stackable steel compartments and one smaller container, perfect for keeping crudities or grapes separate from the rest.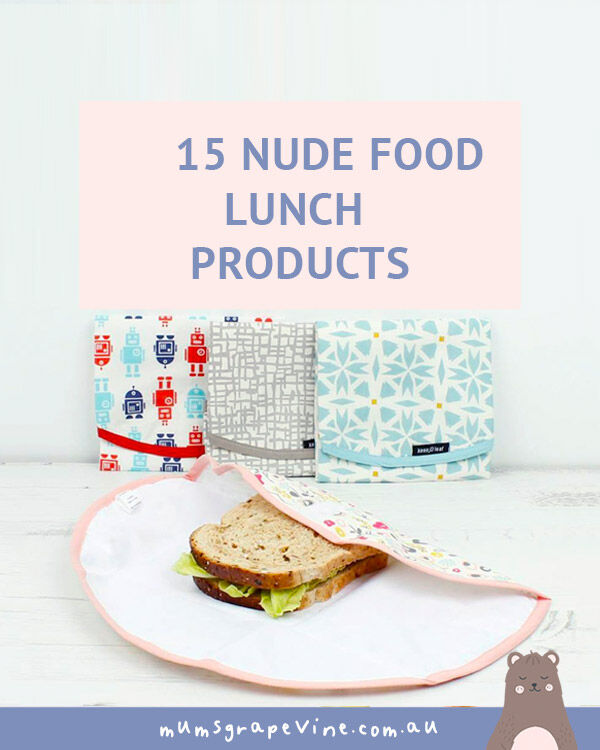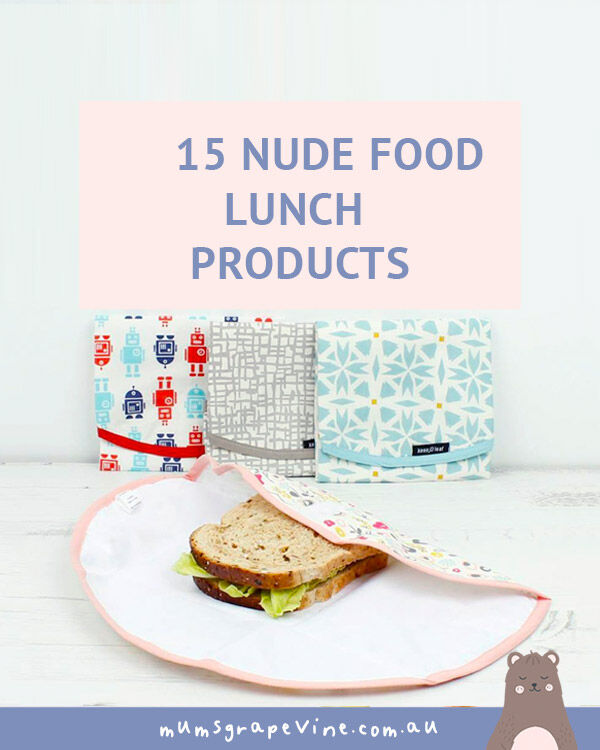 ---
Read next …
Looking for more school lunch must-haves? Take a look at the articles below for some of our favourite finds: