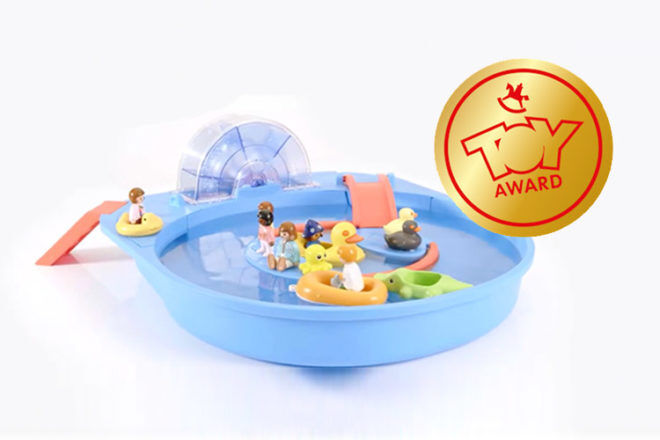 The world's biggest toy fair, Spielwarenmesse in Germany, has just announced the 2020 ToyAward winners, whittling 772 entries from 422 exhibitors down to just five winners.
Judged by 16 experts including scientists, market researchers, educationalists, international sales agents, a blogger and a toy safety expert, the winning toys were assessed on originality, safety, potential at retail, fun factor, accessibility of the play concept as well as workmanship and quality.
The Spielwarenmesse ToyAward winning toys for 2020 are:
Baby & Infant (0-3 years)
WINNER: Playmobil 1.2.3 Aqua, Playmobil
A water world of fun, the Playmobil Aqua is a twist on a traditional water table. With a crank that produces a stream of water and boats that bob around, it's all about tuning those fine motor skills. The winner of the Baby & Infant category was praised for its outstanding features and intuitive functionality.
RUNNER UP 1:  Baby Walker Whale, Legler oHG small foot company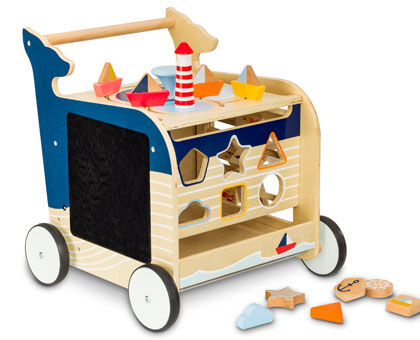 Play features such as side flaps, a shape-sorting game with blocks and the integrated storage space for toys are hidden away in the rolling blue whale.
The jury praised the stability of the baby walker made of high-quality wood, its reliable braking system and its aesthetic design.
RUNNER UP 2: Play & Crawl Hedgehog Mirror, Mattel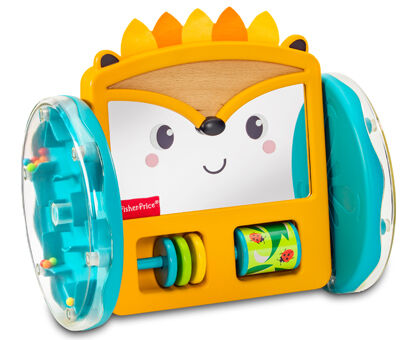 The cute hedgehog face of Mattel's Hedgehog Mirror, which babies who have already reached the crawling stage can push in front of them on large wheels, really gets them going.
The jury's view: a beautifully shaped baby toy made of a colourful mix of materials.
Preschool (3-6 years)
WINNER: Knight's Castle Ball Track, Gollnest & Kiesel
With the Knight's Castle Ball Track, GoKi offers fans of chivalry a unique marble run. The lightweight wooden elements can be extended in many different ways to form a stately fortress, one that can be redesigned over and over again thanks to its modular construction.
RUNNER UP 1: MAN TGS Street Sweeper, BRUDER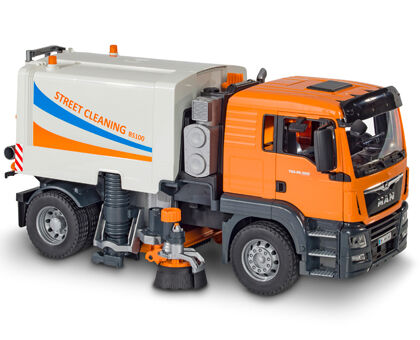 BRUDER has created a detailed duplicate of a street sweeper. At the touch of a button, the side brush can be lowered to street level or retracted after cleaning; the dirt container can be tilted and the flap at the rear opened.
Just the right thing for little fans of large trucks, the jury judged.
RUNNER UP 2: Mini Chef Bird's Nest Café, Jet Young International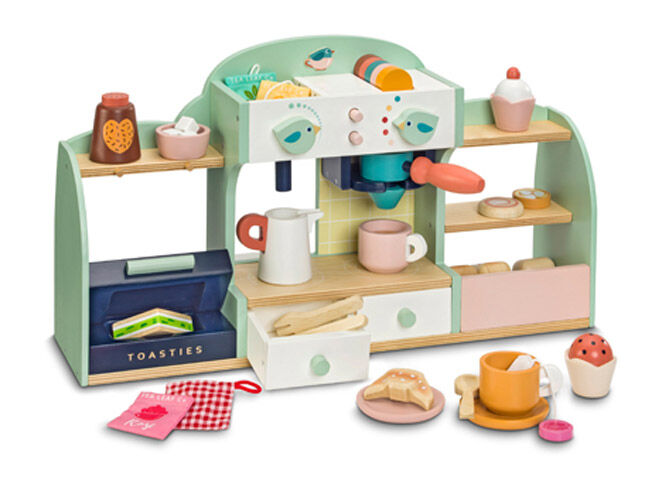 In pastel colours, it is full of loving detail: cappuccino with an image on the milk foam, tea bags and pastries can be served in the coffee shop.
The café easily fits into children's bedrooms thanks to its space-saving size – with enormous play value!
School Kids (6-10 years)
WINNER: Balloon Puncher, Silverlit Toys Manufactory
Combining balloons and fighting, this toy for school kids is pure genius! The balloons are attached to remote-controlled bodies, with the object to burst your opponent's balloon. The jury especially liked the mix of a balloon bursting game and technology coupled with the amusing concept of the entertaining game.
RUNNER UP 1: Octopus Party, Trefl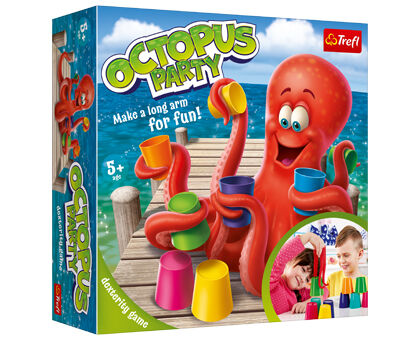 With tentacle arms on their fingers, the players compete against each other and try to recreate daring structures with the colourful cups.
The entertaining skill game wins over players with its attractively illustrated action cards and the easily comprehensible game principle: open up the box and start playing!
RUNNER UP 2: Green Science, Science4you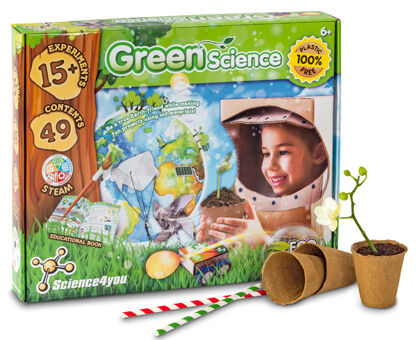 Young scientists can learn exciting things about the environment. The manual explains over 15 experiments step by step and imparts knowledge about natural phenomena, including upcycling – such as making an astronaut's helmet from an old cardboard box.
Teenager & Adults (10 years and older)
WINNER: Mystery House: Adventures in a Box, Cranio Creations
Mystery House is a game that brings the fun and popularity of escape rooms right into your house. With its app and puzzles to be solved, this is a great combination of modern tech and old-fashioned fun.
RUNNER UP 1: UNO Braille, Mattel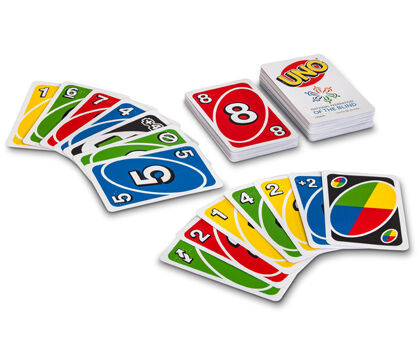 The card game Uno Braille is a popular classic that's been given a new look by Mattel. The card values, printed in braille, are located in the upper left and lower right corner of the cards.
Since Uno is now available in this format, children with visual impairment can now also play without restriction: a nice idea for inclusion – and the jury agrees!
RUNNER UP 2: Proxi – Your micro:bit Coding Robot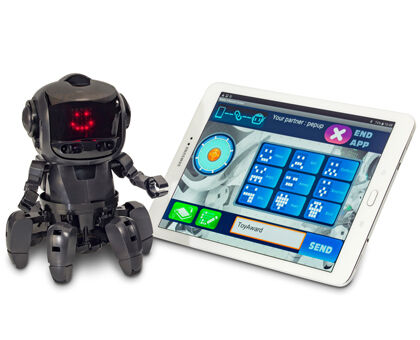 With Proxi – Your micro:bit Coding Robot, Kosmos Verlag offers prospective engineers a high-quality set to build their own programmable robot. The robot can walk like a spider and even display text messages. Proxi offers educational value and can also be controlled by tilting the tablet.
Startup
WINNER: Calculix number bricks, ESM Visions
A building block with a difference. Helping kids learn arithmetic through play, the number-shaped wooden building blocks are stackable in varying ways to help explain addition, subtraction, multiplication and division. If you put an 8 and a 9 on top of each other, then all the other combinations that result in 17 will come to the same height – and voilà: addition learnt.
RUNNER UP 1: Pigcasso, Kade Limited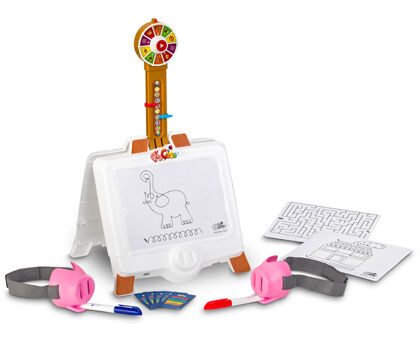 Turning the wheel gives you your fi rst task: draw the way out of a labyrinth or retrace the sketch of a picture. Sounds simple? But it's not, because the player has to do it with a little pig's nose with a pen stuck in it. Looks funny and is guaranteed to make children and parents howl with laughter!
RUNNER UP 2: Pixio, Trendformer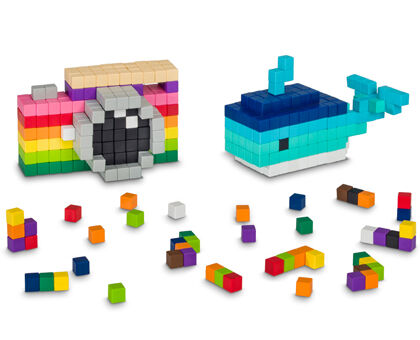 With these colourful blocks – only about 5 millimetres in size – you can build objects in the Pixel art style. Initial instructions can be found in the attractively designed brochure and more is available online.
Many of these toys are not yet available, but we'll keep you posted if and when we see them hit Australia's shores.
Read next …
Looking for the best toys for your baby, toddler or preschooler? Our Gift Guides are bursting with the hottest toys for kids.