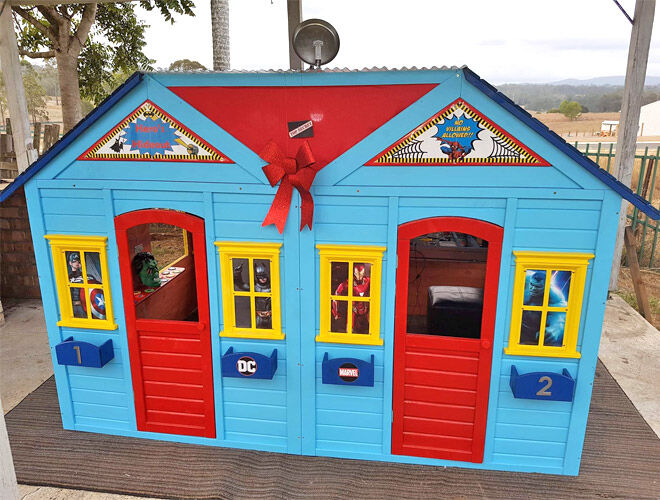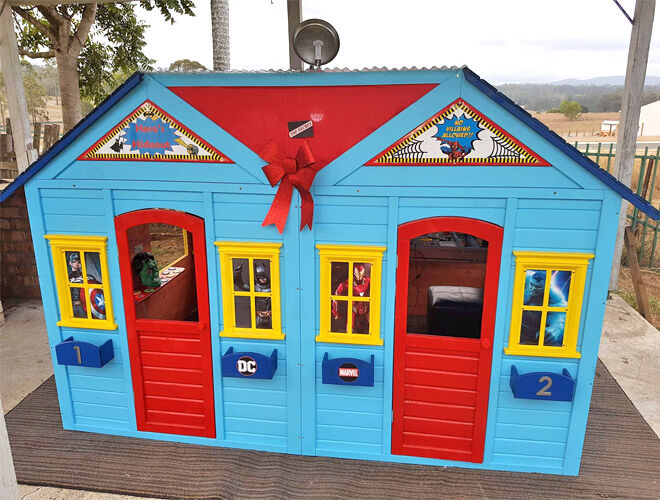 An Aussie mum has delivered the ultimate gift to her superhero-loving kids – their very own epic hero hideout crafted from two Kmart Cubby Houses. Months in the planning and creating, this is one Kmart cubby hack that's totally out of this world!
New South Wales mum-of-two Stephanie Carney shared her incredible creation on the KMART HACKS & DECOR page, with other parents in awe of her creativity. She says her boys Lincoln, six and Harvey, three, adore superheroes, so she began planning their Christmas present months ago.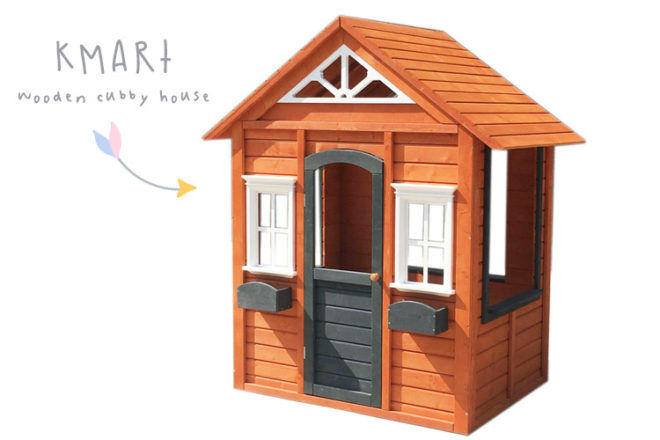 "My sister in law/friend and I were discussing what I should get the children for Christmas, I was beyond over toys especially in the house so she showed me what people were doing with the Kmart cubby houses. After stalking the Kmart cubby hacks I was in!" Stephanie told Mum's Grapevine.
"I knew straight away that I needed to use two if these boys were going to get the full use of this kids cubby house for years to come. We bought them in October. I was lucky enough that my dad was building some sheds about 10-minute drive from where I live so in the little spare time we had between work and life we were out at the shed painting and building."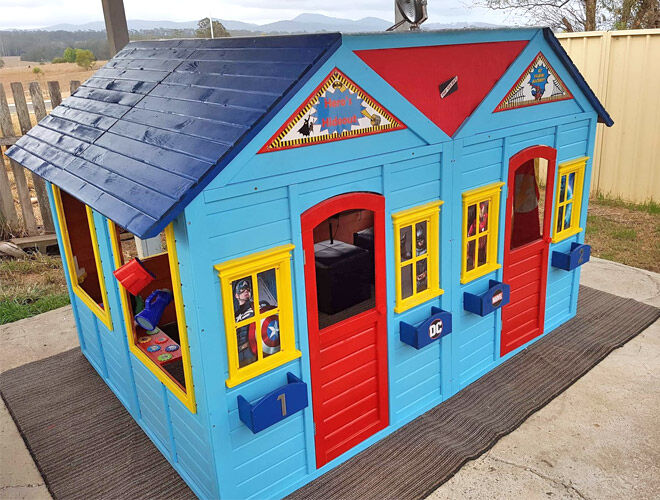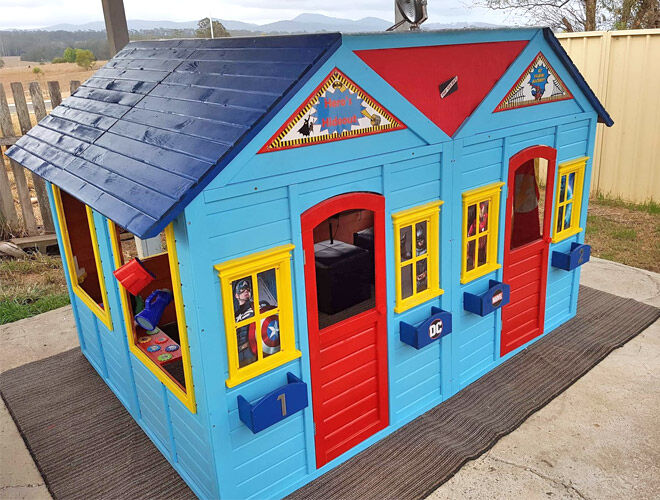 The family effort included planning how to join the two cubby houses, and the best way to kit out the superhero hideout.
"My sister in law Stacey and I stood them up in all different ways to see how we could get the biggest most functional way to build them. We also had purchased the table (control centre) from the op shop so it needed to fit in there too. Painting took the longest time! The building of the cubby was actually the quickest. My grandfather (the boys great grandfather) was recruited for the roof we had a massive gap in the middle so he was in control of that department and did a fantastic job with extra wood and plastic sheeting from Bunnings.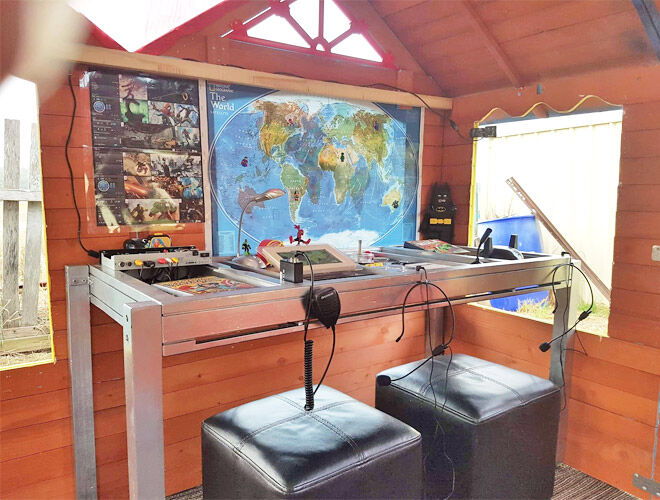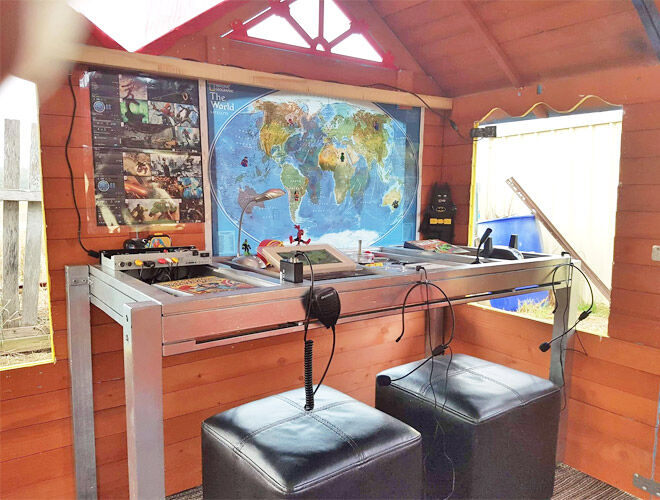 "My sister in law is responsible for the control centre with all its little bits and bobs because the most important thing was for it to be interactive and she is amazing at the creativity side of things (probably because she's a big kid herself) and lucky for us most of the items on the table and in the cubby itself is stuff from around the house from fidget spinners to an old set-top box.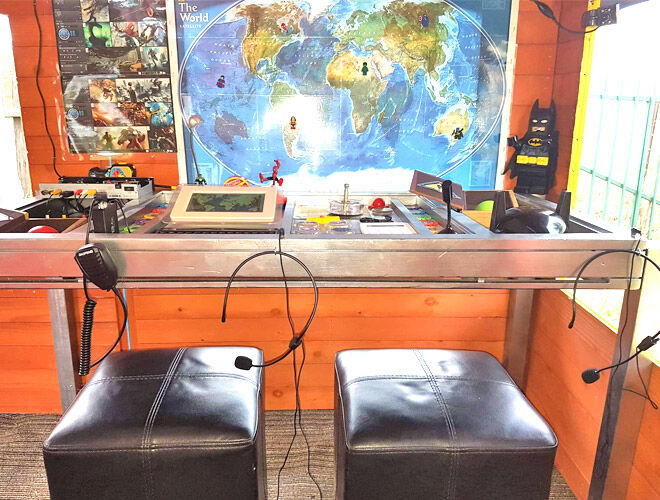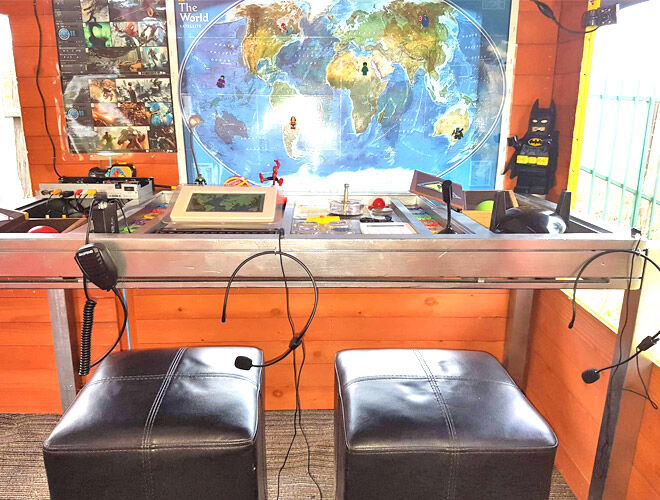 "After we had finally finished on December 23rd I recruited my father brother uncle's and friends for the big move to my house ready for Christmas morning. The kids were having sleepovers at families due to mine and my husband's work schedules. So to sum it up I think you could say this cubby became a real family affair."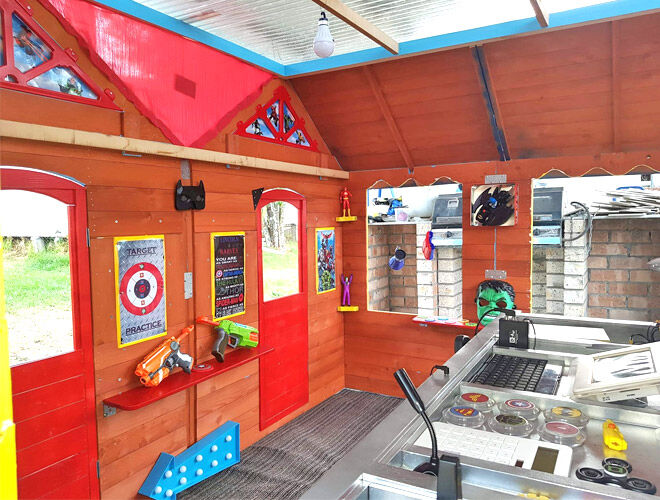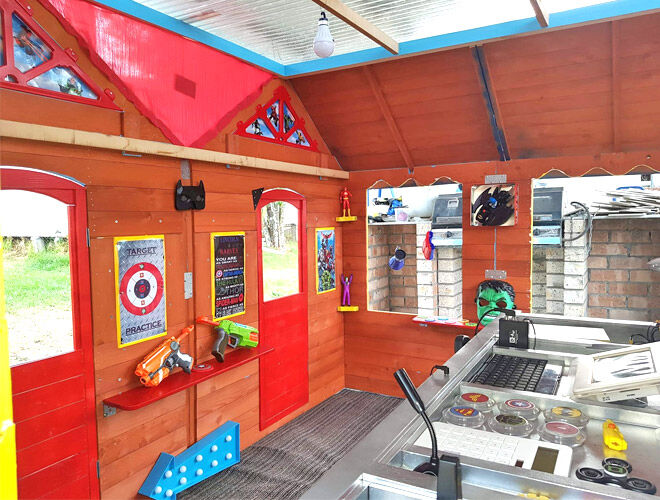 So what does the ultimate superhero hideout cost? Under $700.
"Well the price was $400 just for the two cubbies and then with the paint and things was like another $100. But I'd say it's like building a house – you have an idea of a price then the hidden extras come out like screws, more paint, the extra roofing and you're in too far in to back out now! I think after all was said and done the cubby set me back $650 to $700 but because we started in October it wasn't in one hit it was things here and there."
And what about the big reveal? Stephanie says her sons' reactions were everything she was hoping for.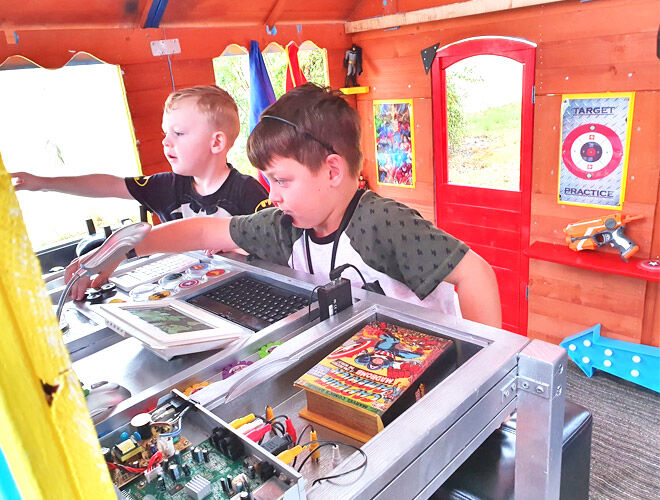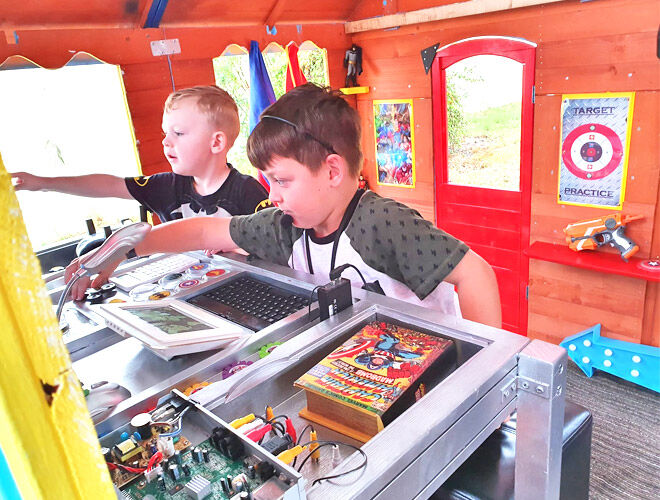 "On Christmas morning my children waited patiently for me to get home from night shift and inside their stockings were secret agent clues and a note from Santa about a top-secret mission that was outside. My eldest Lincoln was beyond excited about the note and started running outside to see. The rain was so thick he couldn't see it clearly but he yelled with us following behind, 'look guys there is a clue down here' (at the bottom of our property we have a old gazebo that's where it was). As the kids approached it they were lost for words and couldn't believe what Santa had left for them: 'Mummy it's a Batman house!' We all played in there for an hour straight! It was a present that allowed my children imaginative play and brings out the inner child in adults."
Stephanie says she couldn't have possibly pulled off the superhero cubby hack without her sister-in-law Stacey and the rest of her family. Naaw, we love a good family project!
Read next …
Hankering to hack your kiddo's cubby? These next articles have all the inspo you need: