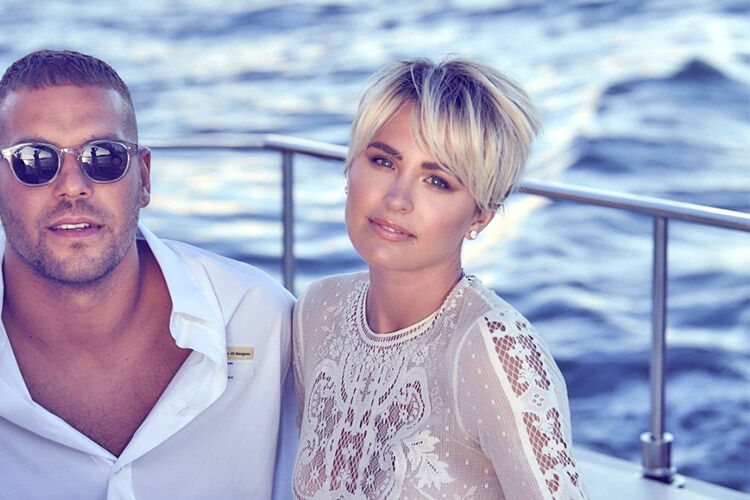 Model Jesinta Franklin and her AFL star husband Lance "Buddy" Franklin have welcomed their second child together, a baby boy.
Buddy shared the news and a sweet snap on his Instagram, saying simply, "Our baby boy has arrived." The new arrival is a little brother for one-year-old sister Tullulah.
View this post on Instagram
The former Miss Universe Australia announced that she was expecting again in October last year during an Instagram live session.
"It was a very big surprise for us. Tullulah will be getting a sibling at the end of March next year so she will have just turned one," Jesinta explained. "I'll have a 13-month and a newborn, which was very daunting at first."
View this post on Instagram
The couple have previously spoken about spending years trying for their first baby. Jesinta discovered she was pregnant again a week after Buddy headed to Queensland for the AFL hub with his Sydney Swans teammates. "It was very hard to conceive the first time with Tullulah, and for this to be such an unplanned surprise is a blessing," she said.
The couple has been together since 2012, tieing the knot in 2016.
View this post on Instagram
Big congratulations to this beautiful family. Don't miss any celebrity baby and pregnancy announcements, make sure to subscribe to our newsletter.
Read next …
On the hunt for more celebrity baby news? Here's a sneak peek of the latest: