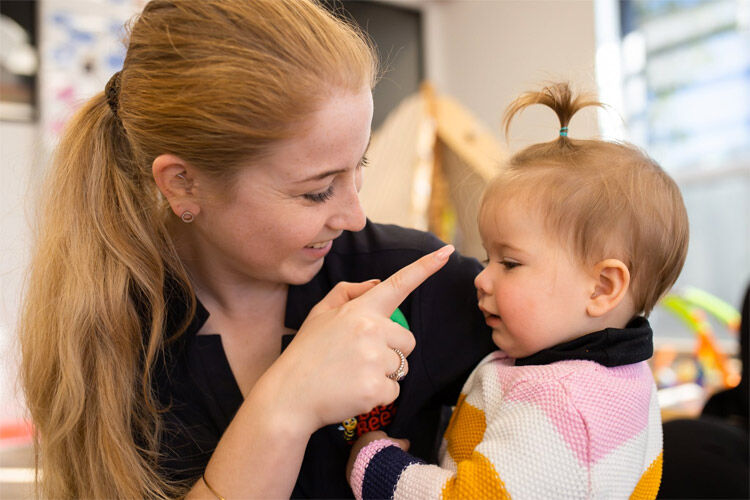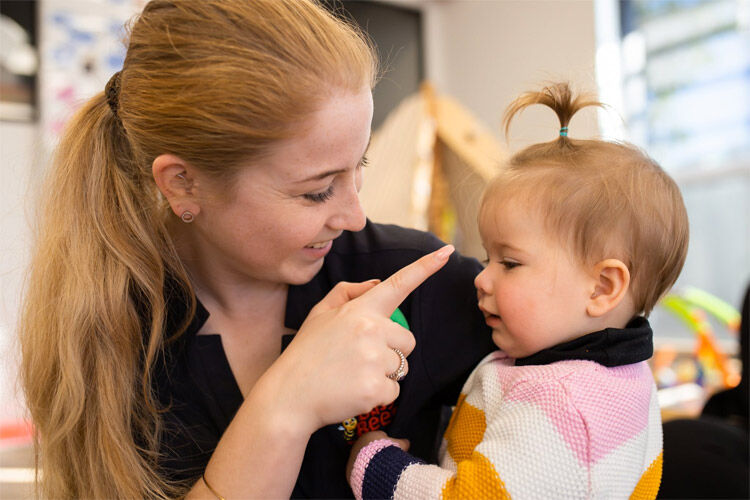 For any mum who is about to kiss their babe goodbye at child care for the first time, this letter is for you. It's what every child care educator wants you to know and understand, as you leave your precious child in their care.
Take a deep breath.
You've got this
xx
---
Dear mum,
I know you're filled with all sorts of emotions right now. You're excited and nervous all at the same time. So I thought I'd let you know that just like you, I'm feeling excited and nervous too. Because you're handing me the most precious thing in your world. Your baby. Your child.
It's the start of an exciting journey for all of us.
For you, it's a chance to pursue your career, study or have a much-needed break. Or you may be allowing your child to tap into all the benefits early education has to offer. Whatever the reason, it's ok. It takes a village to raise a child, and I'm so thrilled that I'm part of that village for you.
For your child, it's opening the door to learning in a different space. They'll get the chance to make new friends and explore other corners of their world. There are new toys to discover, new tastes to experience and new skills to master.
And for me, it's an opportunity to foster a love for new relationships and to get to know your beautiful child more. To learn their favourite foods, to understand how they learn and absorb new information, to see their face light up with every new challenge and to watch them grow each and every day.
As you prepare yourself for this exciting new journey, please remember these things:
While I may be your child's first formal teacher, you will always be their life's first teacher. I'll help guide and support their learning of numbers, letters, independence and sharing. But knowing how to show and receive love – they'll learn that from you. Every time they give a sweet cuddle or squeal in delight, know that beautiful nature has come from you.
Your child will always love you more than me. Yes, I'm spending lots of time nurturing, teaching, comforting and having fun with your child. You will always be mum. You will always be home.
Finally, I want you to remember that your child is amazing. Truly unique, and an absolute work of art. And that's because of YOU. I'm just holding their space for a few hours while you do the things you need to keep your family happy and healthy. At the end of the day, it's you they want to snuggle and breathe in. It's you that makes their face light up when you walk in the door.
Thank you for letting me hold your baby's hand for just a little while. We're in this together, and I couldn't be more excited.
Your child's educator
x
---
Busy Bees Early Learning Enrolment Week
Busy Bees Early Learning Australia gives every child the best start in life, and that starts with highly skilled educators. Their mission is to deliver high-quality child care and exciting learning opportunities by offering children uninterrupted time for play, plenty of freedom, a calm and relaxed environment, cooperative relationships, and their full attention.
Book at a tour at your local Busy Bees centre today.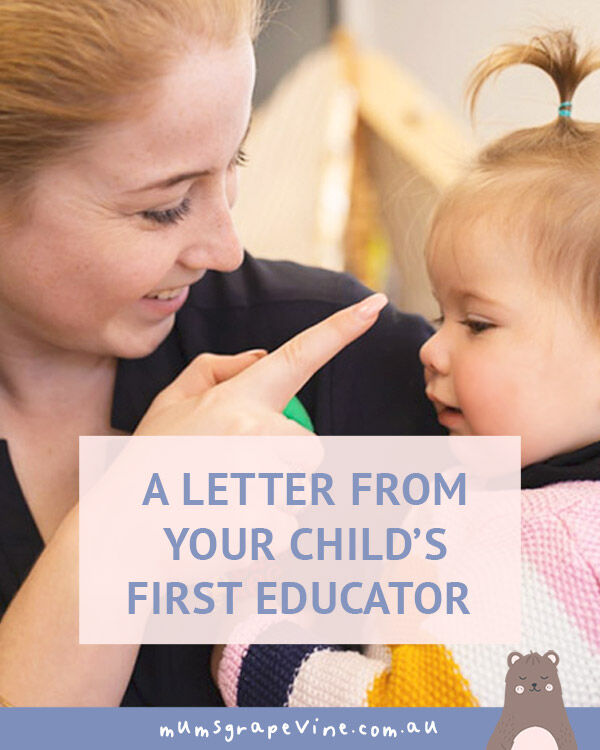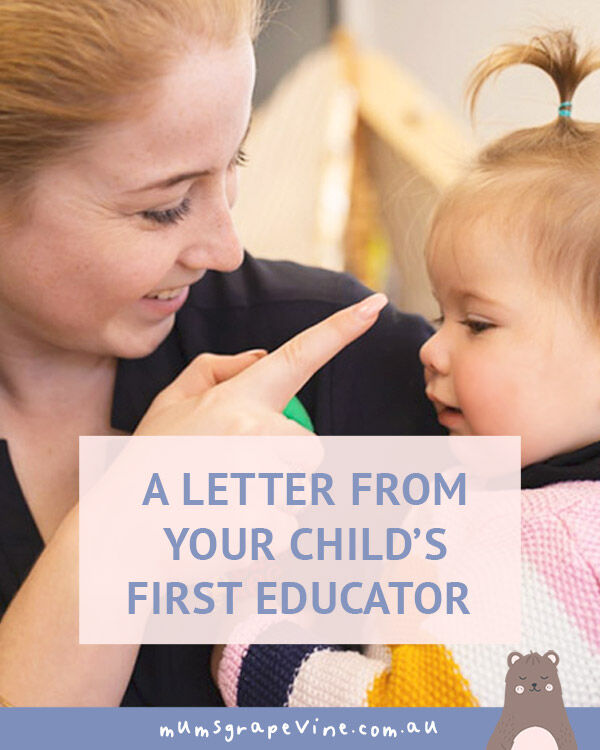 Read next …
Is your tot about to start child care? Here are a few helpful articles that you might like to read next:
This article is sponsored.