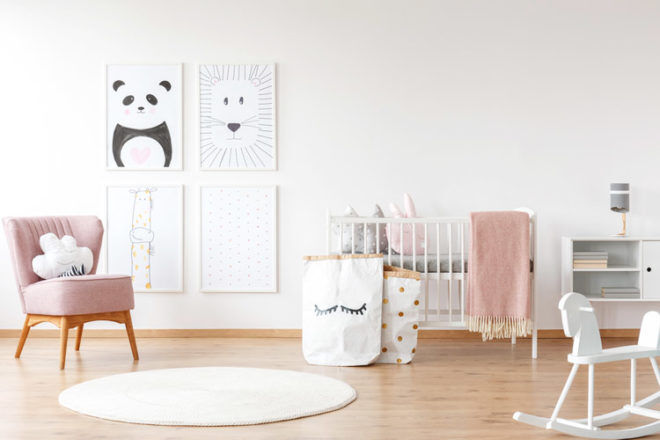 In the middle of planning the nursery? Or perhaps the kid's room needs a makeover? Whichever room you're thinking of tackling, there's one thing to remember – little people make lots of mess. Regardless of age and whether the room doubles up as a playroom, planning accordingly for the mess that's bound to occur is a smart move.
Thankfully, there are plenty of flooring options available that are designed to cope with the heavy wear-and-tear a tiny human brings. And like everything, there are advantages and disadvantages to each option.
Things to consider when choosing flooring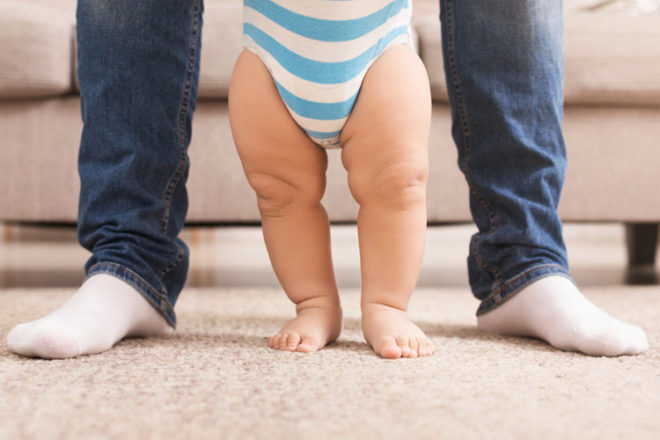 Age: How old is your child? Younger children need softer flooring, but they also make the most mess. Older kids can help you choose a resilient option that they like the look of too.
Style: Is the flooring trend-focused or classic in style? Choosing a neutral colour and dressing it up with rugs or accessories may be better than choosing a bold colour or patterned flooring you'll regret in a few years.
Home decor: How does the flooring fit in with the rest of the home? Remember, you're creating a room, not just a floor. Consider how your choices will look once the painting has been done and the furnishings are in place. Reputable flooring specialist like Carpet Court offers Style Visualiser services, which lets you view different flooring options in a model home in standard or VR mode. Clever!
Budget: Will you need to include installation in your budget or is DIY the answer?
To help narrow down the flooring that's right for your home, we talk through the benefits of some of the options below:
Carpet
Carpet is a firm favourite for bedroom flooring. And at first glance, it may seem like the best option for a child's room, but this isn't always the case. Some carpets can be difficult to keep clean and can harbour dust mites, causing asthma or allergy issues later down the track. Thankfully, many modern carpets are designed to avoid these problems.
Pure wool carpet is naturally stain-resistant and if cared for properly, can look fantastic for years. It's durable, insulating and soft on small feet and toes however, it doesn't have the hypoallergenic properties other carpets may have.
Synthetic carpets are generally better for allergies and asthma, with the synthetic and natural fibre blends being a good compromise. These blends are soft, insulating, stain-resistant and generally more affordable than wool (and are less prone to trigger allergies).
Looking for the best stain-resistant carpet? Choose a solution-dyed nylon carpet. If you're after softness, a cut pile carpet is the best bet. If still not sure, Carpet Court makes the choice easy with their carpet range for kids rooms.
Timber Flooring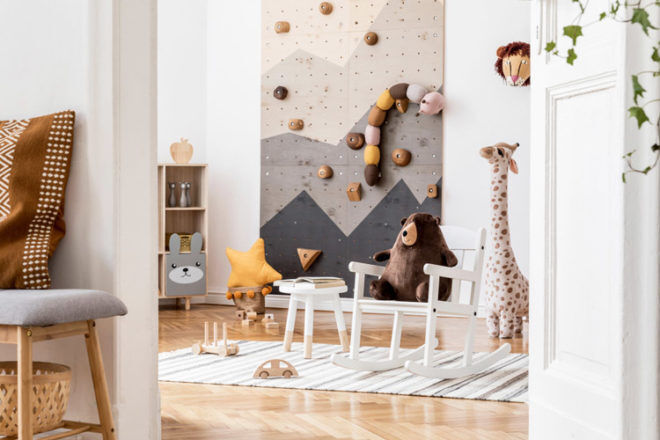 Timber flooring is another good option for a kid's bedroom. It's everything a kids floor needs to be: enduring, hard-wearing, hypoallergenic, insulating, scratch-resistant and easy to clean. The only downside is the price. However, the initial investment is money well spent and saves having to re-do the flooring in a few years time.
Laminate Flooring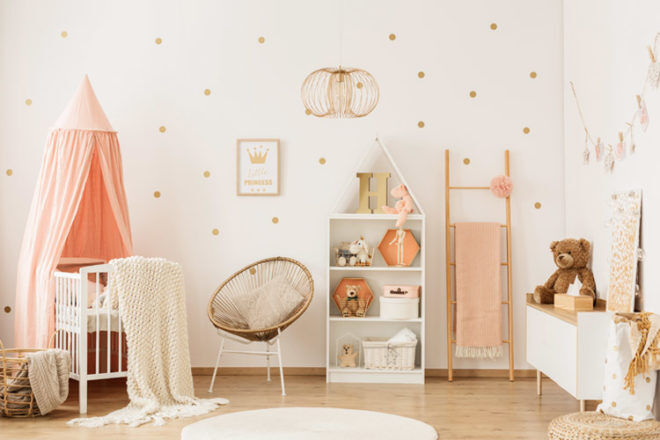 A budget-friendly alternative to solid timber, laminate is a great option when considering kids flooring. It looks just like timber, but it's more affordable and user-friendly – perfect for lovers of DIY. Laminate ticks all the boxes – it's low maintenance, scratch-resistant, hygienic and super easy to clean. Just keep in mind that laminate isn't well-suited to really wet areas.
Vinyl Flooring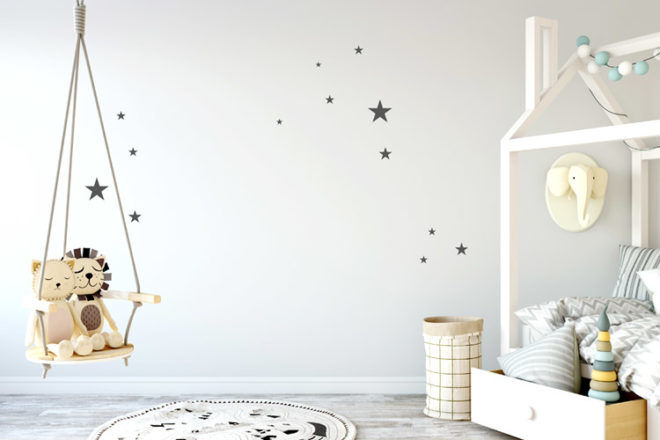 Vinyl has similar properties to laminate, which makes it perfect for kids rooms. It's affordable, hard-wearing and easy to clean – ideal for young families where unexpected spills are aplenty.
---
Carpet Court offer premium flooring solutions at great prices. Boasting 200 stores nationwide, they are Australia's largest flooring retailer with a reputation for expertise and advice based on superior product knowledge.

This article is sponsored.