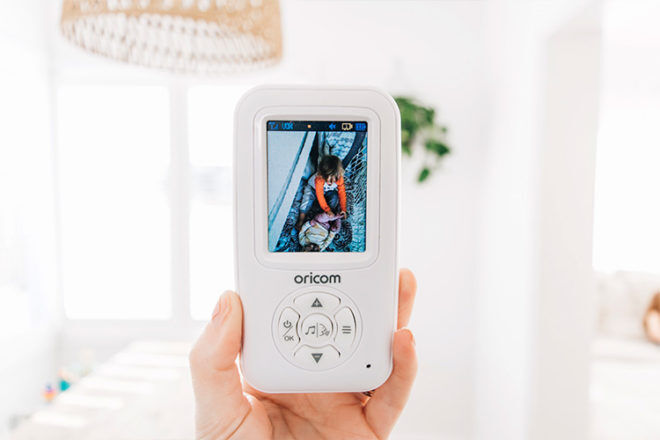 It's natural to be a bit nervous with a newborn in the house. Life with a fresh bub is all on the job training, so sometimes you want a little reassurance that everything is ok.
The Oricom Secure715 video baby monitor is here to give you a sense of security all new mum's need. So you can keep watch over your wee one but still get on with your day (or night).
Oricom Secure715 monitor review
Thanks to a 2.4″ colour display with digital pan-tilt and zoom, simply pop the versatile pivot mounting camera near your poppet and you'll be keeping an eye on them 24/7. And to get the best view of bub, you can manually angle the camera up to 360 degrees.
Comfort all night long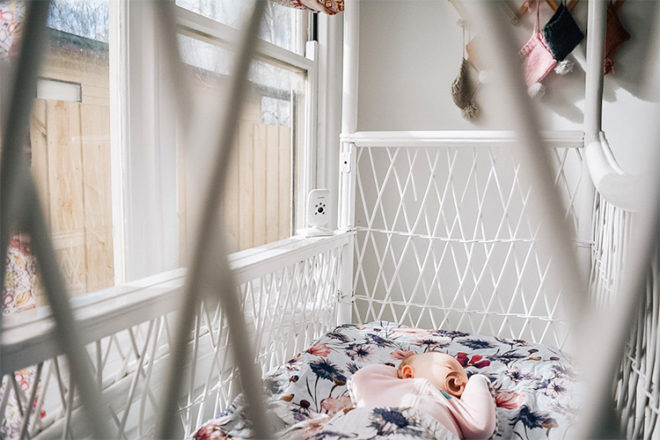 When the sun goes down, this solid little monitor still has your back. Enjoy a comfortable night's sleep knowing you can check in on your cherub at any time with the baby-friendly night vision.
If your sweetpea does stir, you can soothe them back to sleep with your choice of 5 lullabies. Or sing to them yourself using the parent talk back feature.
Versatile and affordable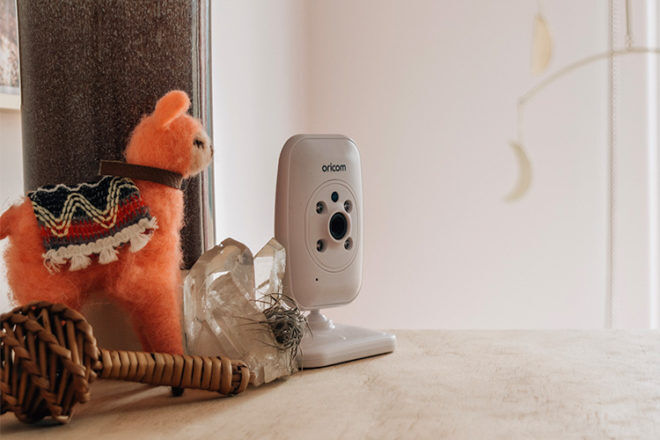 A perfect entry-level baby monitor, it ticks all the boxes without breaking the bank. And if your bub sleeps in more than one room, or if you have more than one tot to look after, you have the option to add up to four camera units to the system.
Oricom Secure715 baby video monitor features:
2.4" colour display
Baby-friendly night vision
Parent talk back
5 soothing lullabies
High-quality frame rate (25 fps)
Manually angle camera 360 degrees
Rechargeable battery included, up to 10hrs battery life (with VOX turned on)
Multi-camera capable up to 4 units. Additional cameras sold separately CU715
The Oricom Secure715 video baby monitor is available from Oricom ($169)