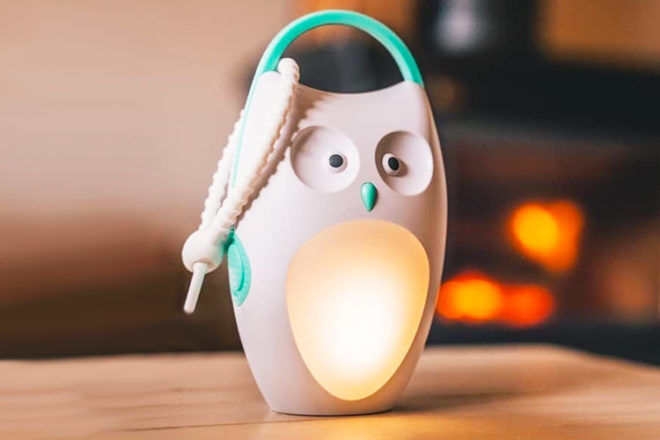 When creating the perfect environment for babe to go nigh-nigh, it's nice to have a helping hand.
Meet the Oricom Portable Sound Soother, your new best friend for bedtime.
This battery-operated sound machine and night light features built-in lullabies, white noise and calming nature sounds. The owl-shaped soother also lights up the room with a warm glow to make little ones feel safe and secure as they fall asleep
Perfect for home or away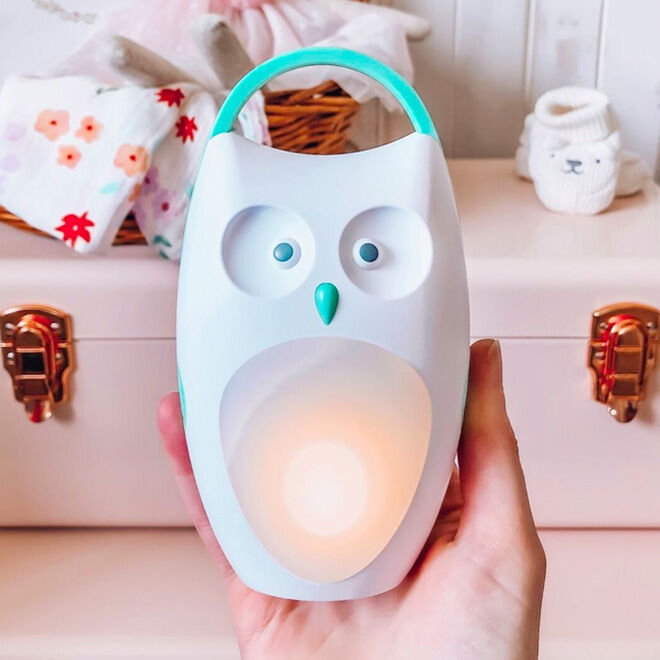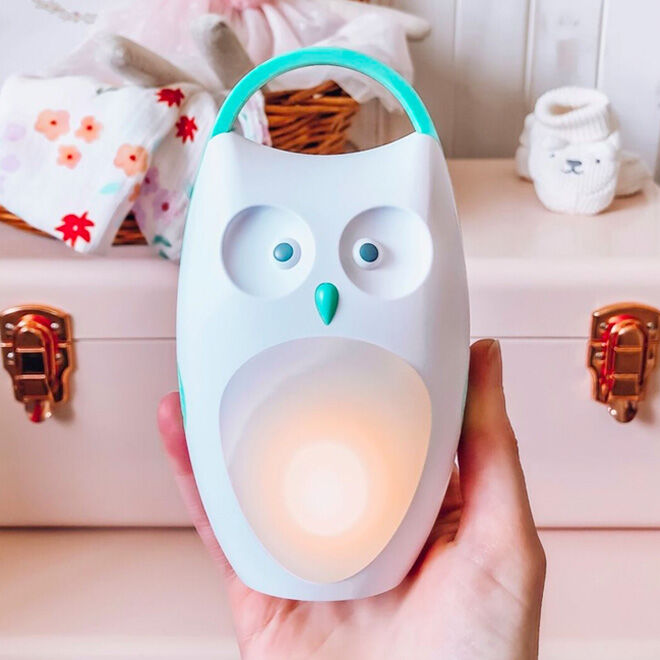 The sound soother is designed to assist with bub's sleep routine whether at home or out and about, and it's as clever as it is cute.
Battery-powered for portability, this nifty device travels with you. Whether it's beside the cot or attached to the pram, the adjustable strap allows parents to hang the sound soother wherever is convenient.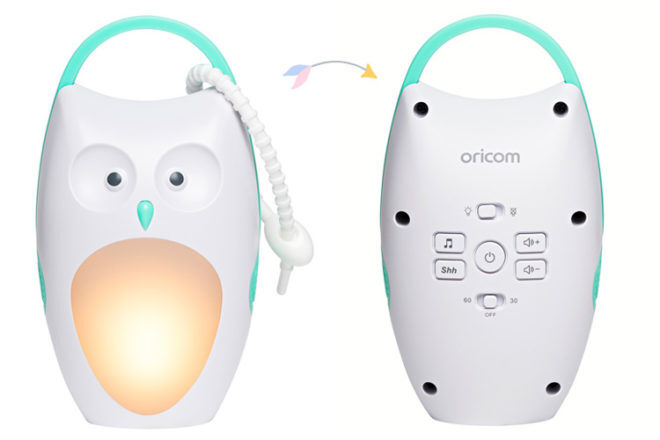 Alter the volume control and timer settings (30mins/60mins/off) with the simple push of a button at the back of the device and sit back as your darling dozes off to sleep.
Features of the Oricom portable sound soother include:
Adjustable strap for ideal mounting positioning
Built-in white noise, lullabies and nature sounds
Soft night light that can be turned on or off
Adjustable volume control
Timer function
Low battery alert
Available online from Oricom ($39.95)