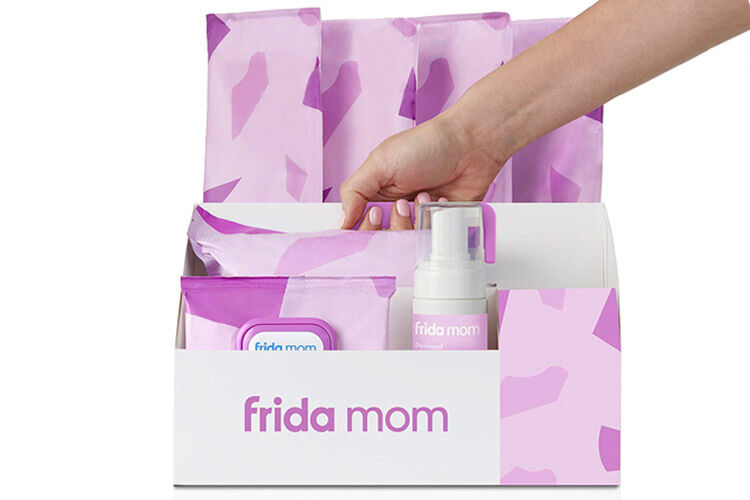 Make room in your hospital bag ladies, this new postpartum kit is everything you're going to need to take care of 'down there' after having a baby.
From the company that helped us satisfyingly suck the snot out of our babies' noses (NoseFrida for the uninitiated) comes Frida Mom – a labour and recovery must-haves range that your future self with thank you for.
From healing pad liners and disposable underwear to foam to soothe sore v-jay-jays, this new release is the bomb.
The motherload for birth and labour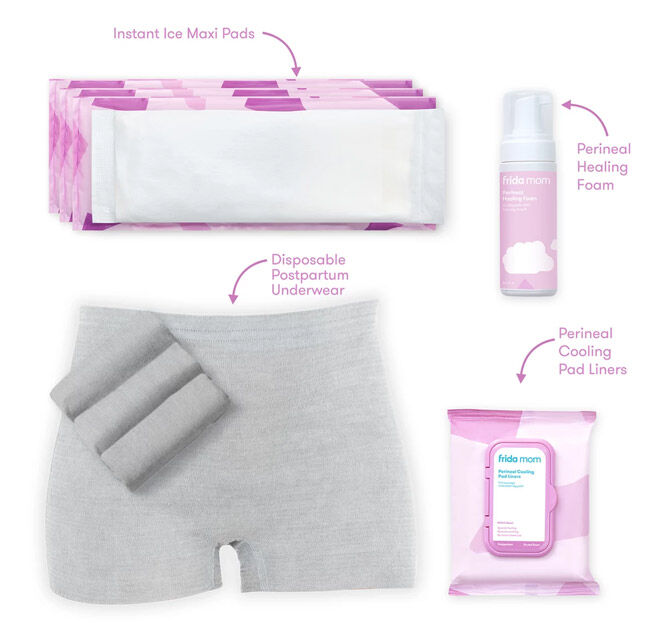 If you're clueless when it comes to knowing what you'll need during labour and after birth, firstly, join our Pregnancy Facebook Groups (these mums-to-be know everything!) and then snap yourself up one of these nifty kits. The new Frida Mom range includes all the things you don't even know you'll need in the fourth trimester.
The Frida Mom Postpartum Recovery Essentials Kit ($83) includes the bits and pieces you'll want to make trips to the toilet more comfortable after birth. Everything in the kit is designed to soothe your sore bits:
Disposable Postpartum Underwear (4 pairs)
Instant Ice Maxi Pads
Perineal Cooling Pad Liners
Perineal Healing Foam
Toilet-top storage caddy
---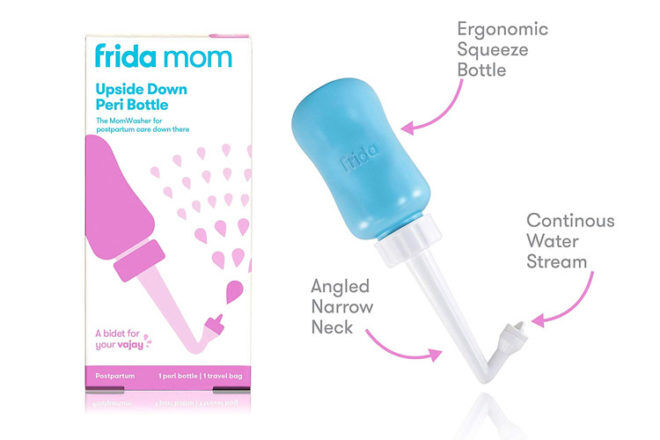 The Frida Mom Upside Down Peri Bottle ($26.55) to help cleanse your bits after birth is available separately.
Read next:
From postpartum soothers to everything you need to know about your bits after baby, these next articles are filled with helpful info: