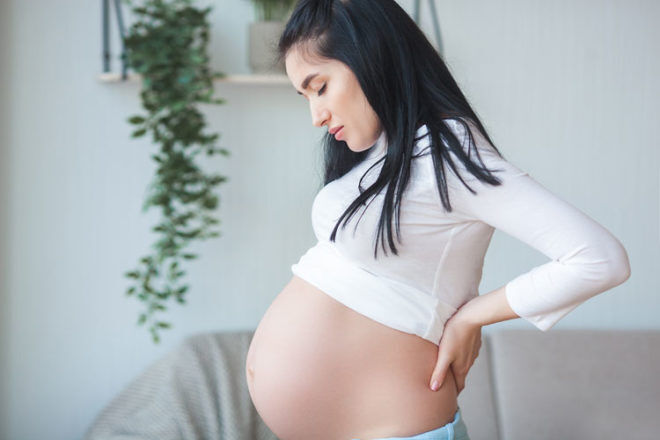 Pregnant and concerned about how the coronavirus may impact you or your baby?
Mum's Grapevine expert, midwife Edwina Sharrock from Birth Beat explains how to prevent contracting coronavirus if you're pregnant, the symptoms and what to do if you think you may have it.


Given the fact that the coronavirus has been all over the media this past week, it's timely that we cover all the essentials you need to know about pregnancy and the coronavirus.
If you've been feeling a little bit anxious or concerned, especially if you're pregnant right now, you're not alone. Hopefully, this post will help to clear up any confusion, reassure you and give you practical tips to help ensure you stay healthy and well.
Pregnancy and coronavirus
The novel coronavirus (novel just meaning new) was first identified in the Hubei Province, China. There are thousands of confirmed cases in China and now other countries around the world.
While it's extraordinarily sad and upsetting for those affected, the global deaths from confirmed coronavirus cases represent around 2 per cent of all cases, and most of these people are already compromised in some way. That is, they're already sick or living with preexisting health conditions.
As you're no doubt well aware though, when you're pregnant, your immune system is compromised so you are at a greater risk of contracting illnesses and viruses. While your overall risk of you falling ill with the coronavirus is low, it doesn't hurt to get the facts and be armed with some useful info.
How would you know if you or someone you know has the coronavirus?
The range of symptoms in confirmed cases ranges from little to no symptoms at all, to some people becoming severely ill. In general, the most common signs of coronavirus include:
Flu-like symptoms
Fever
Shortness of breath
Cough
How to prevent contracting coronavirus if you're pregnant
Wash your hands thoroughly with soap and water for at least 20 seconds before eating or touching your face, eyes, nose and mouth. Especially when you're out in public.
If soap and water aren't available to you, carry an alcohol-based hand sanitizer. Although, if your hands are visibly dirty you should be washing them with soap and water.
Avoid close contact with anyone you know that is unwell or has been in the past 14 days
Avoid any non-essential travel to China
What if I think I might have coronavirus and I'm pregnant?
If you have any of the symptoms mentioned above, stay at home and phone your GP
Cough and/or sneeze into a tissue, throw it in the bin immediately, then wash your hands
Regularly clean and disinfect surfaces and objects that are touched frequently
If you've been in China and returned home since the outbreak, you should isolate yourself from public places including work for a 14 day period.
If you've returned from a recent visit to China and you develop any cold or flu-like symptoms, get in touch with your maternal healthcare provider straight away for further advice. While this is important, it's also good to keep in mind that there is no evidence that the coronavirus will affect your unborn baby.
Like any cold, flu or virus – common-sense hygiene practices are your best defence. You shouldn't feel any undue stress or anxiety about coronavirus but if you're worried, make sure you speak to your healthcare provider.
For more details on the current coronavirus situation, visit the Australian Government Department of Health.
Read next …
Pregnancy comes with all sorts of strange symptoms and ailments. Here's the latest information on some of the most common:
Edwina Sharrock
 is a registered midwife and mother of two. She's also the founder of
Birth Beat
– an online antenatal course that is simple, easy and convenient to watch from the privacy of your home. Birth Beat includes prenatal yoga, a complete prenatal course, plus breastfeeding, sleep and settle. All delivered to you in easy to watch videos.