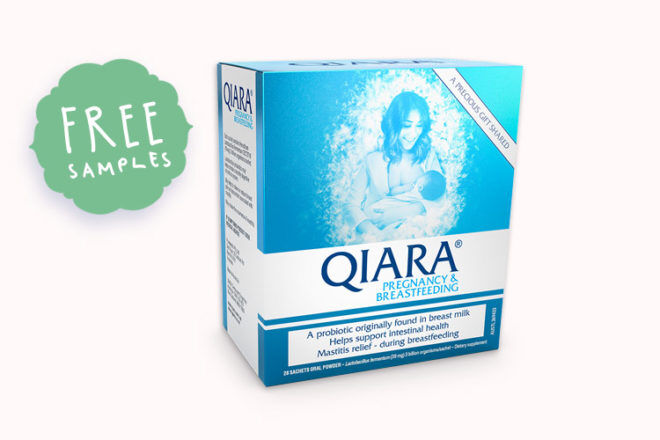 Welcome to the Mum's Grapevine Product Sampling program. We have loads of products to test and try and the best bit is you get to have your say and keep all the amazing products we send you.
This week we're looking for 30 pregnant or breastfeeding mums to receive a free 2-week sample of Qiara Pregnancy & Breastfeeding Probiotic. We're looking for mums-to-be who are in their last trimester, as well as breastfeeding mums to sample Qiara probiotic.
What sets Qiara Pregnancy & Breastfeeding probiotic apart from other probiotics on the market is that Qiara contains the patented strain Lactobacillus fermentum CECT5716, originally isolated from human breast milk, which may help build and maintain a healthy digestive microflora, restore the balance of good bacteria in breast milk, relieve or reduce breast pain and discomfort associated with mastitis and reduce the recurrence of mastitis.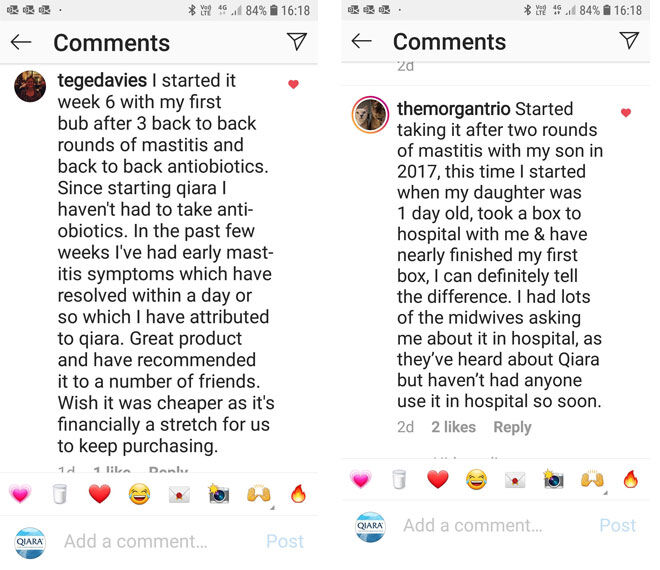 Each mum will receive a two week supply of Qiara Pregnancy & Breastfeeding sachets to keep. All we ask in return is for a couple of product photos uploaded to social media.
All you have to do is enter your details below and we'll be in touch if you've been selected.
Don't forget to tell your breastfeeding mum friends too!