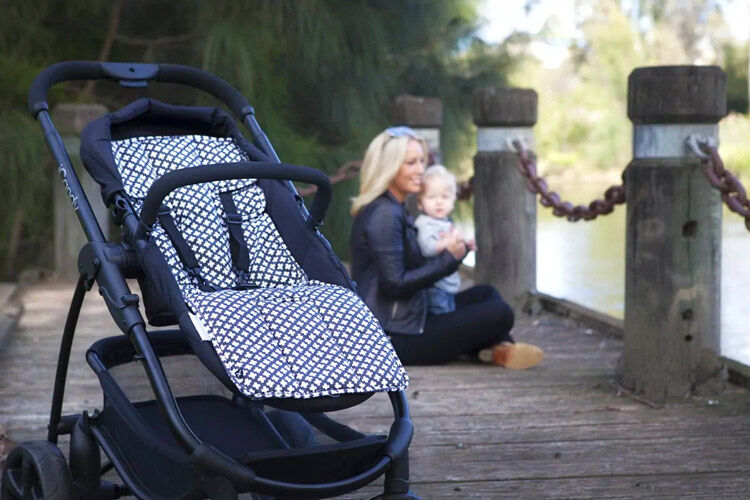 For every stroll to the shops or saunter to the park, there's an unexpected spill on the pram. Keeping the buggy free from baby's daily mess may seem like an impossible task, but having a handy pram liner certainly helps.
Designed to keep prams protected, a pram liner also gives youngsters a little extra warmth, comfort and cushioning when out and about on wheels.
What to look for when buying a pram liner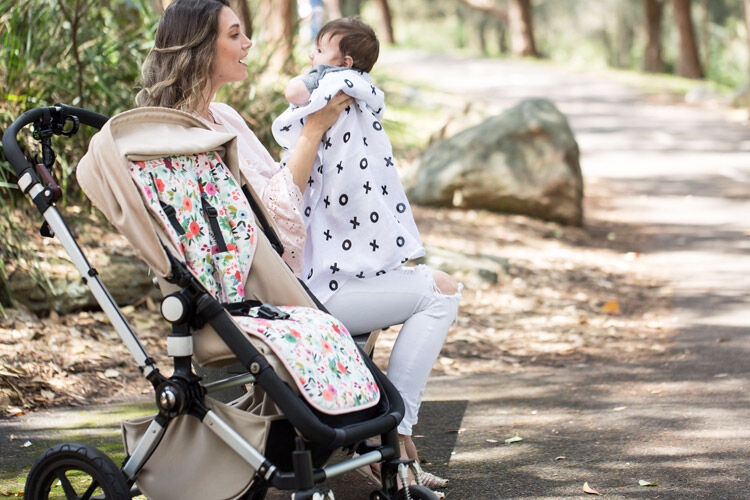 Here are some of the key things to look for when buying a pram liner:
Practicality: Pram liners act as a padded barrier between the pram and baby's or toddlers. While a little extra cushioning is great for kiddies' comfort, keep in mind that the pram still needs to fold down easily. Steer clear from anything with lots of lumps and bumps!
Easy to clean: Designed to minimise general wear and tear, pram liners will see everything from crumbs and dirt to spills and toilet training accidents. Having a pram liner that is easy to clean, better yet machine washable, is a must.
Comfort: Look for a pram liner made from quality fabric. Yes, it needs to wash well but breathability is a big thing here too. Some materials have temperature regulating properties to keep babies warm in the winter months and cool when summer rolls in. Comfort is key.
---
9 Pram Liners to Help Keep Prams Clean
To help you find the right pram liner for you, we've compiled a list of our favourite brands to help get you started in your search.
1. Bella Buttercup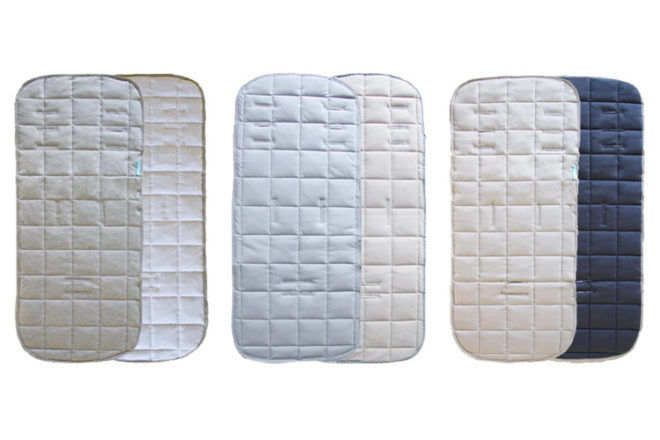 Adding pram liners to their super-chic range of baby essentials, Bella Buttercup has got this padded game down pat. Made from 100% jersey, the soft quilted liners are water-resistant to help keep spills and small accidents at bay. Reversible to give mumma more than one option, the universal pram liners are available in four dreamy colourways.

---
2. Marmalade Lion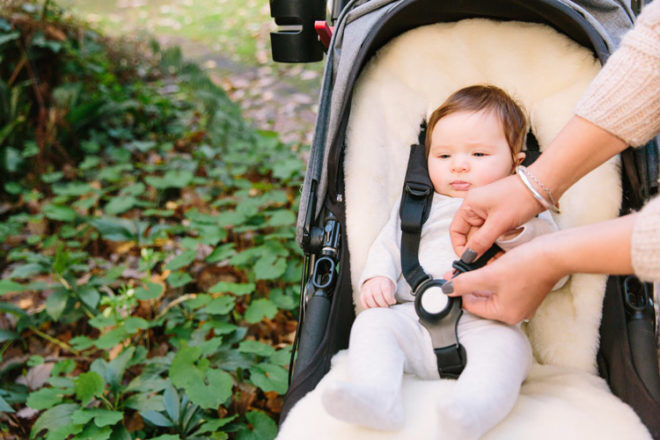 Pretty and practical rolled into one. The memory foam insert in these clever liners responds to body temperature to ensure bub is comfy and cozy all year round. Made from soft cotton sateen with easy-care waterproof technology, simply wipe those spills and leaks away before the next adventure. We're smitten with the Australian wool liner!
"Marmalade Lion. I LOVE it. So comfy and cooler than another custom one I bought." – Hannah W

---
3. Bambella Designs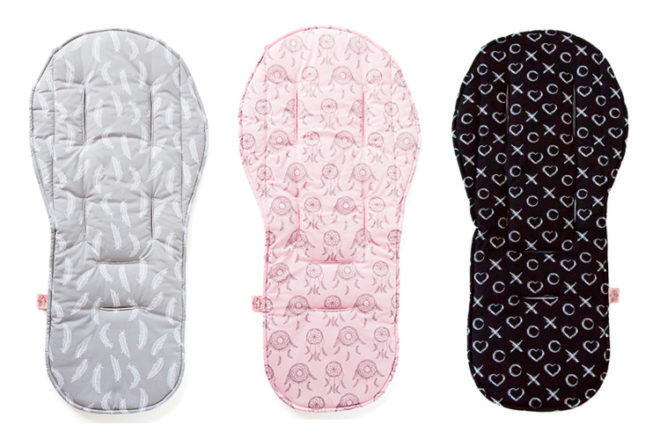 With over 13 different fabrics to choose from, Bambella Designs has your back when it comes to keeping the baby mobile clean. Designed to fit all prams on the market, these padded pram liners feature wide 'side wings' to give wee ones added support while they stroll.

---
4. Audrey & Me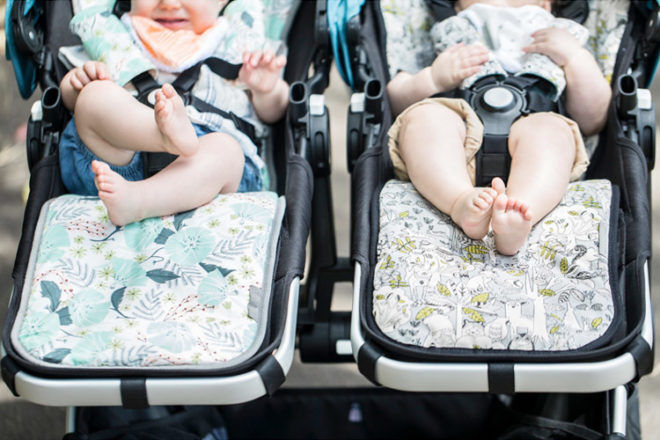 Custom made for every family, the collection of liners from Audrey & Me exude elegance and style. Whether it's Wandering Meadow', 'Ocean Vibes' or 'Mystic Moon', there's a print to suit every poppet and their pram.

---
5. Pramskins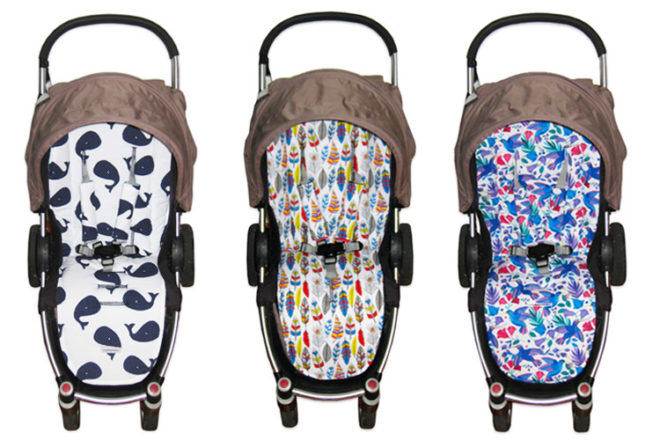 Australian-made for all kinds of adventure, these liners are breathable, absorbent and super soft on bub's delicate skin. Designed to be a universal pram liner, use across multiple prams to keep bub's mess at bay. And when those sudden spills happen? Simply pop the pram liner in the washing machine – easy!

---
6. Comfy Co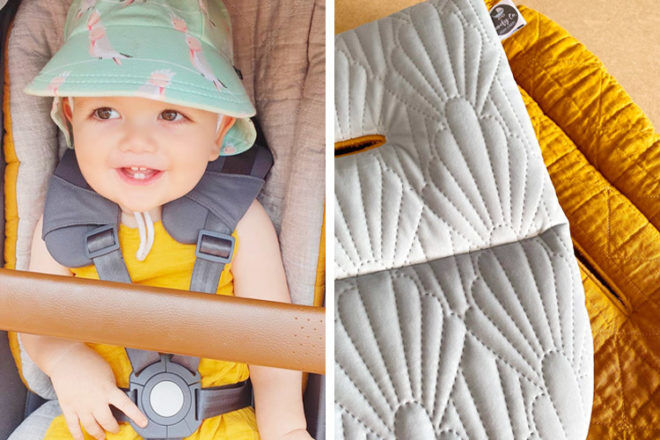 We're seriously crushing on these quilted linen liners! Handmade in Western Australia, Comfy Co come highly recommended by our community of mums. The detailing is impeccable and there's an abundance of adorable prints and colours to choose from. We love!

---
7. Mialie Designs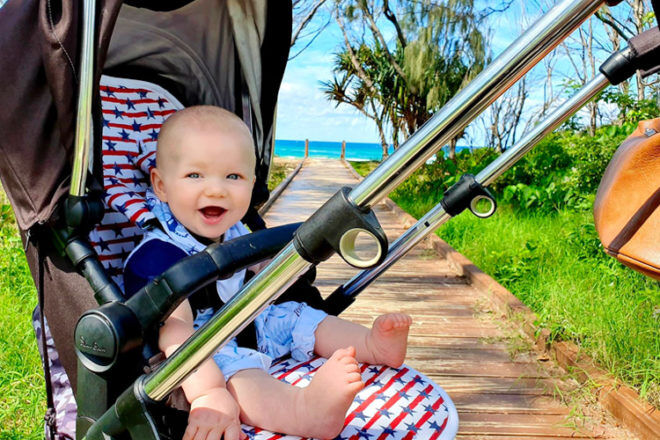 With over 12 years experience making pram liners, the guys at Mialie Designs know a thing or two about keeping prams protected. There are over 300 styles to choose from, each with a soft foam core and 100% cotton outer layer.

---
8. Harmony J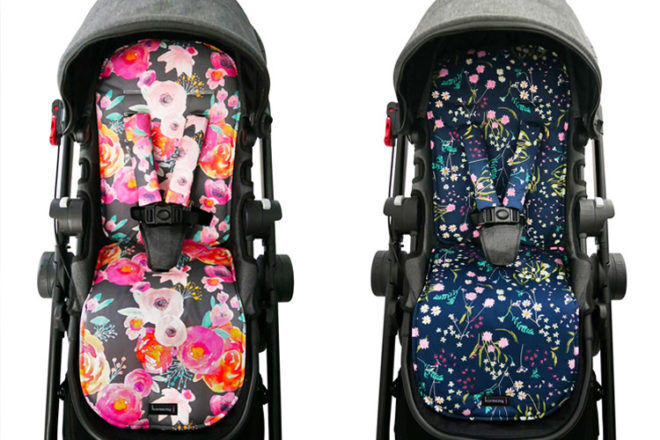 Finding a liner that fits your pram is easy at Harmony J. Select your pram from a list and search through the fun fabric choices on offer. Or grab a universal pram liner and use the velcro strap at the top to keep it in place.
"I've got a Harmony J liner. They've got the most gorgeous selection of fabrics!" – Taylor W

---
9. Outlook Baby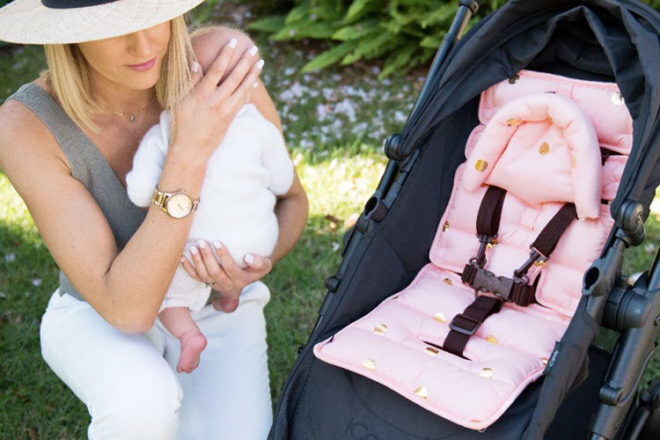 Soft and snuggly, just how baby likes it. The pram liners from Outlook Baby have adjustable head support for little loves in need of extra cushioning.  As baby grows and their neck strength improves, simply detach the support and use the liner on its own. Brilliant!

---
This post includes affiliates and/or paid inclusions. See our Disclosure Policy.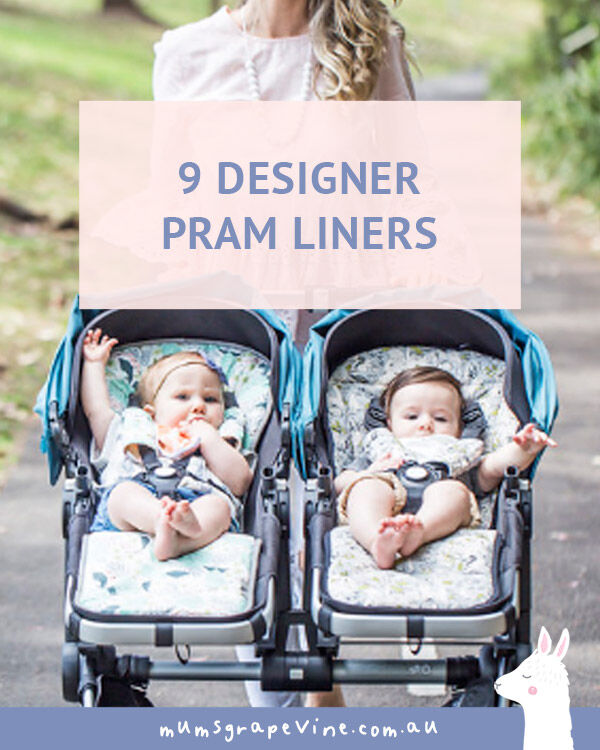 Read next …
Now the pram protection is sorted, it's time to think about the other essential accessories to baby's ride: