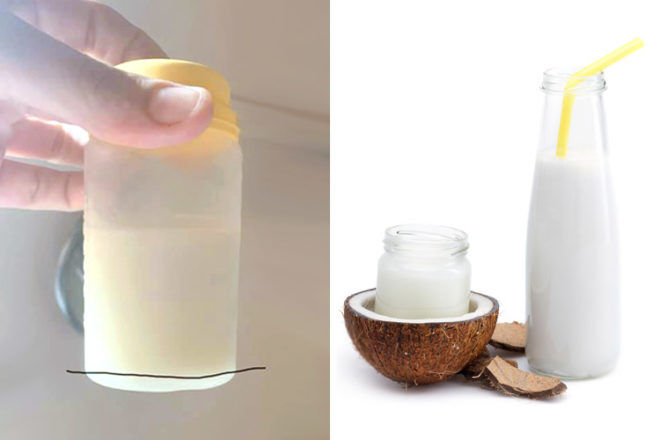 Mums are adding a simple ingredient to their diets, claiming it's helping make their breastmilk fattier, and their babies sleep longer.
The magic elixir mums are raving about is nothing more than humble coconut milk. Some breastfeeding mummas are adding it to their smoothies, others downing it neat, and dozens are reporting back that their bubs are snoozing for longer and that their breastmilk supply has increased.
Mum's Grapevine Pregnancy & Baby Facebook Group members are raving about the benefits of coconut milk for breastfeeding mums.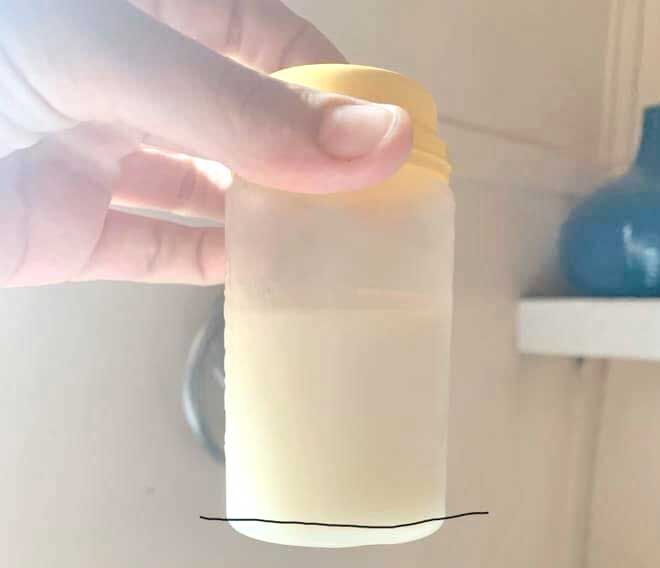 Group member Elle was the first to reveal her secret to fattier breastmilk, sharing a photo of her expressed breastmilk. "Small hint for mummas out there breastfeeding and needing to get it fattier. This may help! My milk was the complete opposite, smallest amount of 'fatty' milk at the top. So I did some research and without changing anything else in my diet I started drinking a large glass or more of coconut milk a day and now it's switched around and little miss is more satisfied than ever before! It took a few days to see good results but Its worth a shot if you are in the same position I was in. I drink it really cold and it's refreshing and really yummy!"
It wasn't long before other mums hopped on the coconut milk bandwagon, claiming it's also helped with their baby's sleeping.
"I read a while back on here girls drinking coconut milk to help babes sleep longer at night." said Rhiarn. "Not sure if it's a coincidence but I have made my protein smoothie with coconut milk the last three afternoons and my 11-week-old has slept 11 hours for three nights in a row! Before this, it was only 7 hours. Now I am not sure I should stop drinking coconut milk. "Is it really this magical?
Rhiarn says she's been having a cup and a half of coconut milk a day, and it's now been four nights in a row that her baby has slept for 11 hours straight. "Gotta go get some more coconut milk today!" she exclaimed.
Group member Ange said, "After three days of coconut milk we went from 5-6 hours to 7-8 and the last two nights have been 9 hours! Bub is 11-weeks-old."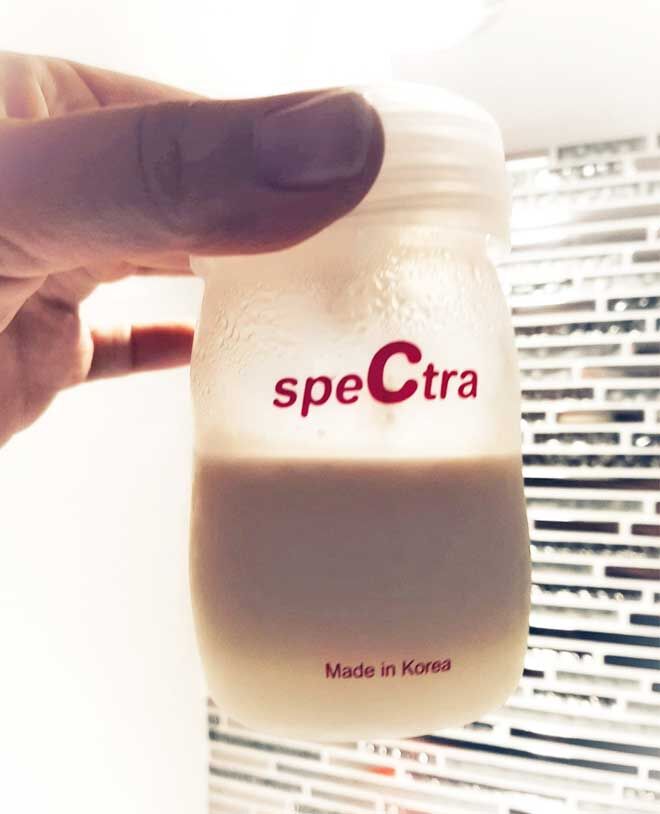 Rebecca shared a photo of her expressed milk, saying "(It) makes my milk so much creamier!"
"I've been giving it a crack and bubs has started sleeping far longer at night," said Sarah. "We did five hours, feed then three and a half hours last night. Prior to that we were getting 3three hours at most. Happy mumma here!"
Fellow group member Rachel said while it hasn't helped her baby sleep longer, it has helped with her supply. But not every mum has been having the same results.
"I've tried it and didn't make a difference for my bub," said Shanna. "Not sure if I'm not drinking enough. I have found however that I enjoy the taste of coconut milk."
Mum's Grapevine expert, Lactation Consultant Lynne Hall says there's no definitive research into the benefits of drinking coconut milk while pregnant. "If mums find it beneficial, that's great," she said.
Read next …
Need breastfeeding help? These next articles are bursting with handy information: