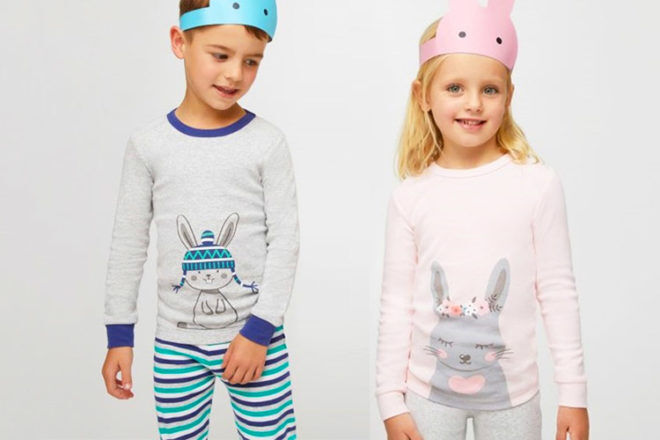 A snuggly pair of pyjamas is the perfect choc-free Easter gift for kids big and small. Adorned with adorable bunnies from head to toe, snuggly Easter PJs hit the shops just as the winter months roll in.
From beautiful bodysuits for baby to super-cute sets for older kids, here are our favourite Easter PJs for this year's celebrations.
1. Honey bunny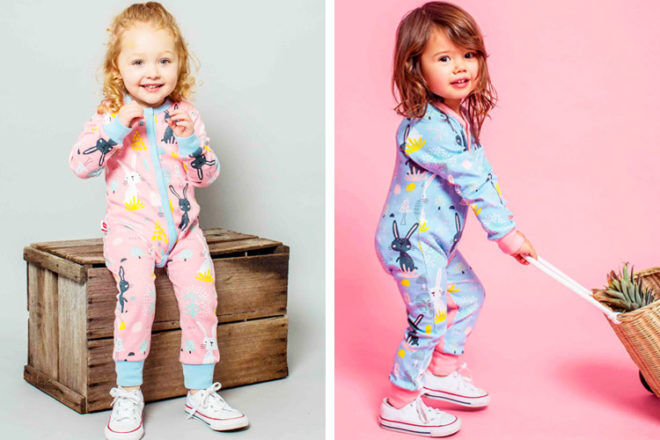 We can't handle the cuteness! Available in two dreamy colourways, this rabbity romper calls for cuddles all round.

---
2. Warm & fuzzys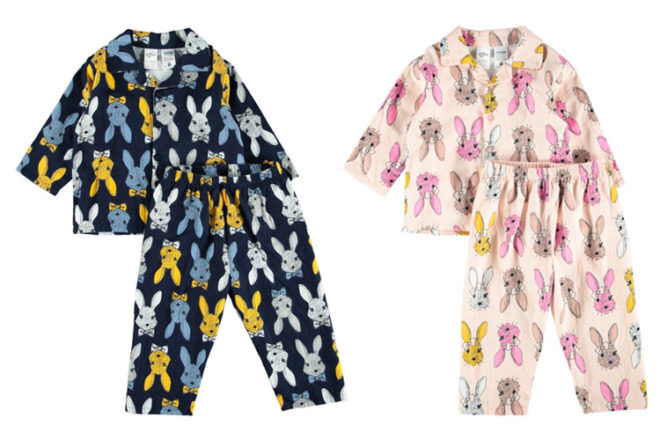 Keep the winter chills at bay with soft-to-touch flannelette. Covered with fun bunny prints from head to toe, we love these Easter PJ sets for boys and girls.

---
3. Sweet slumber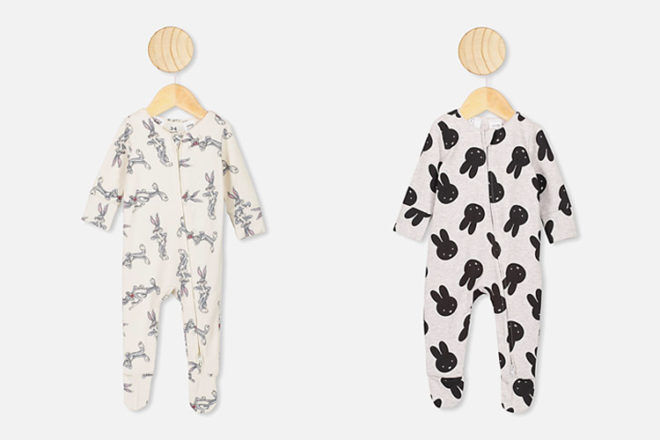 These lovable little rompers aren't just about looks – they're super practical too! Grippy soles mean less slipping for tots learning to walk and a handy two-way zip makes nappy changes a breeze.

---
4. Hip, hop and happening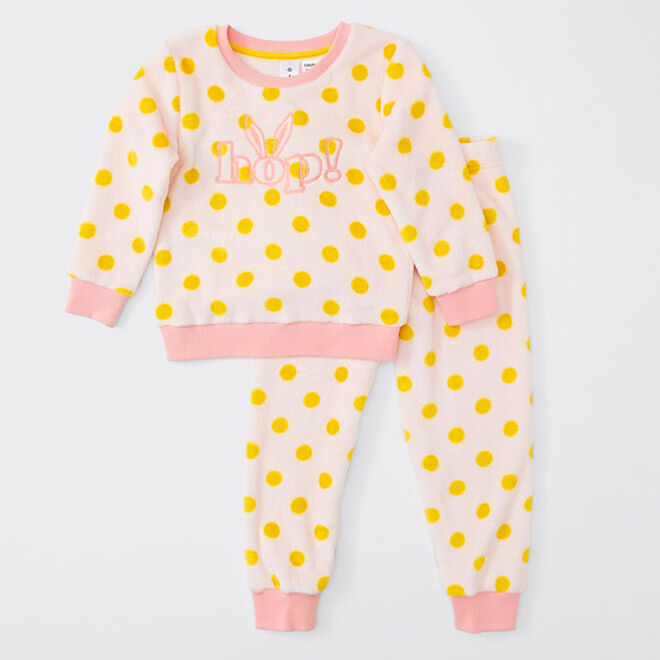 Fun, fluffy and full of retro vibes. It's a perfect two-piece for Easter time.

---
5. Sweet like chocolate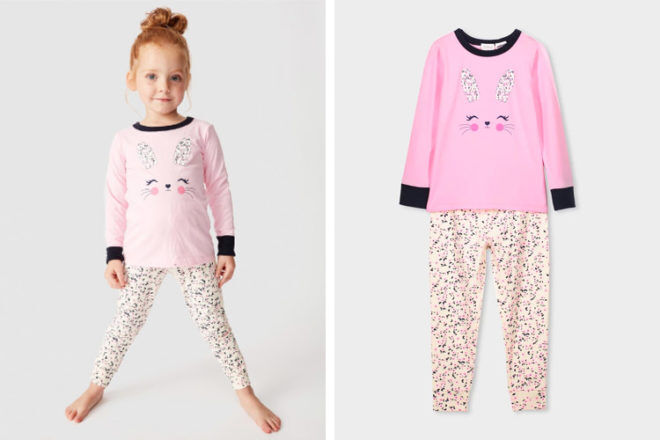 A classic floral print and blushing bunny cheeks – get ready for the Easter shenanigans to begin!

---
6. Bunny cool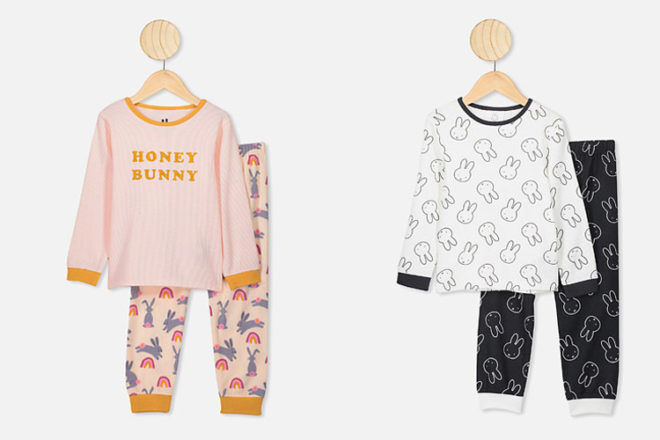 A textured waffle top and soft flannel bottoms make a dream team for winter sleep.

---
7. Time to hunt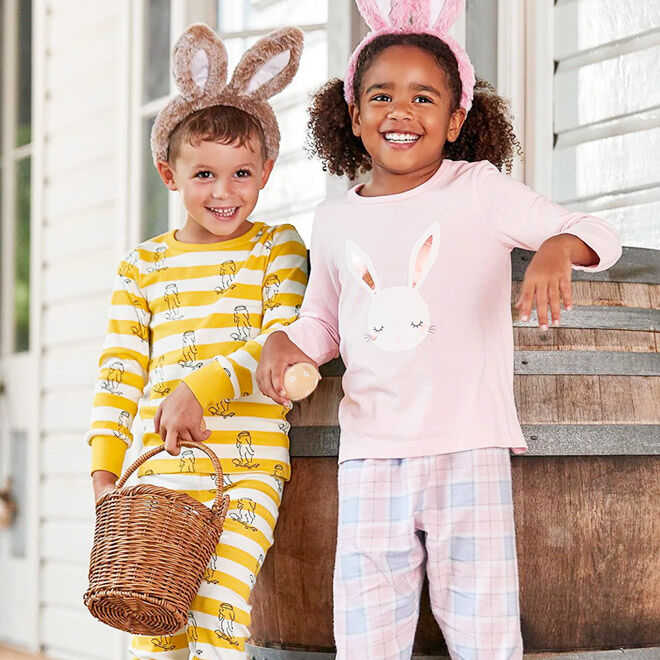 These colourful winter PJs will be a shining light on those long, darker days.

---
8. Chick chic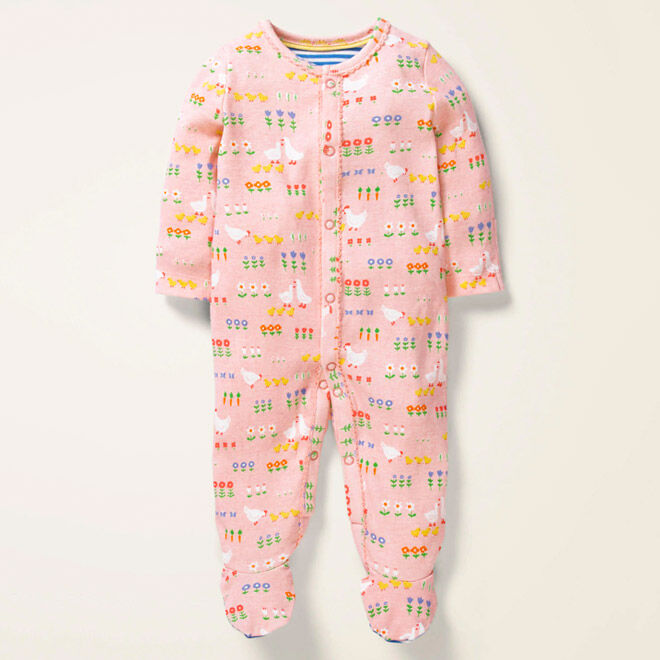 100% cotton and 100% cute. We love this playful printed playsuit.

---
9. Pure bunny love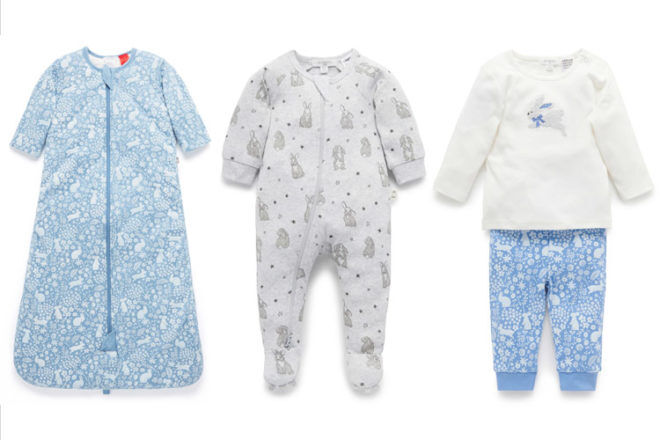 Featuring charming sleeping bags, longjohns, and winter pyjama sets, Purebaby has Easter PJs for all ages covered.

---
10. Bunny go bye-byes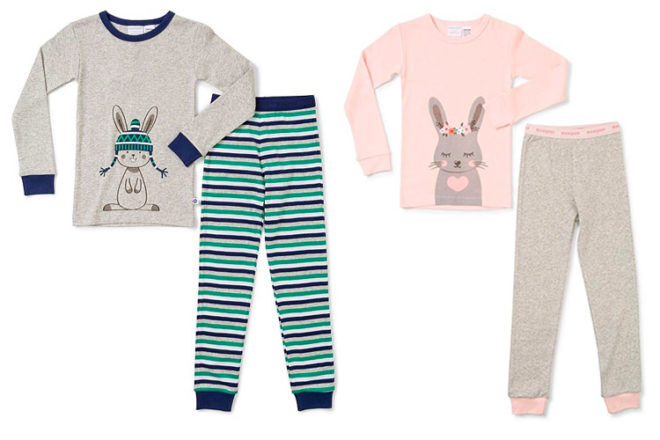 Comfy, cosy and cuuute! Made from 100% cotton these bunny pyjama sets are cuffed at the wrists and ankles to keep little vegemites warm during the winter months.

---
11. Special delivery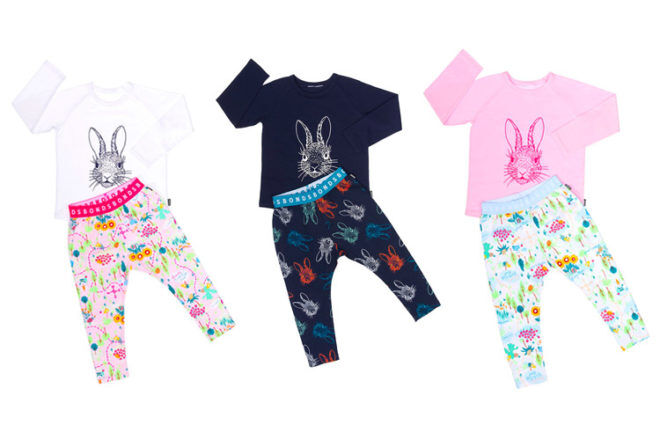 Soft, stretchy and super cute to boot. These vibrant sets are a winning combo for any little bunny. Plus, each set comes in its own drawstring bag – a special delivery from the Easter Bunny.

---
12. Not just any rabbit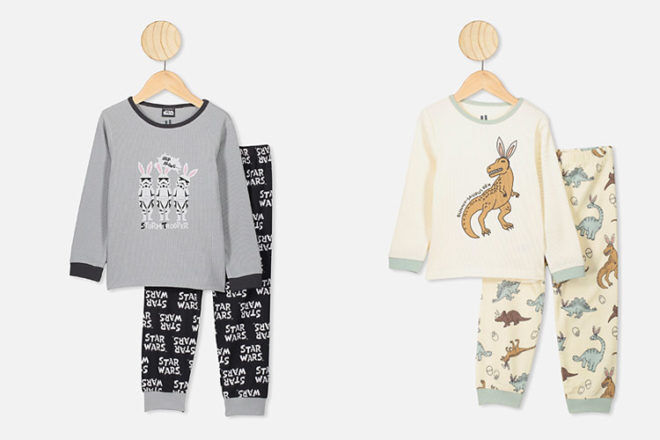 From a group of Bunny Storm Troopers to a bunch of Bunnysaurus – the perfect Easter PJs for a seriously cool dude.

---
13. Pretty and personalised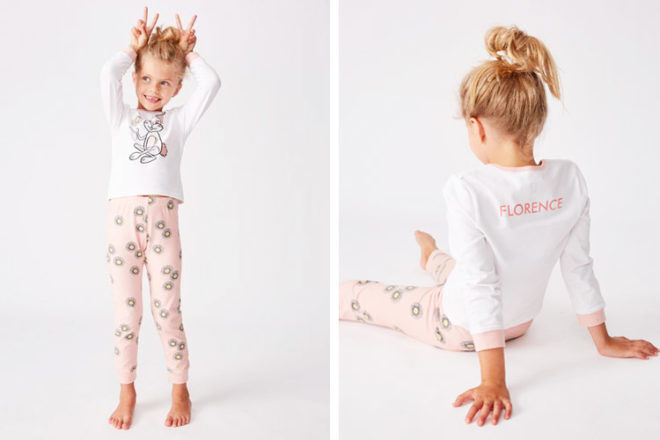 Personalised to make an extra special present, we'd love this look in mummy size too!

---
14. Hop into bed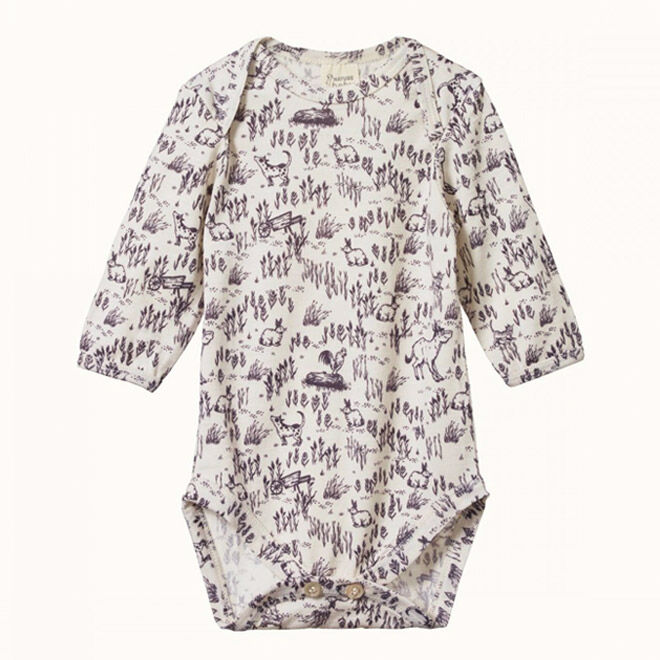 Made from 100% Merino wool, this adorable bodysuit is ready for the cosy snuggles winter mornings bring.

---
15. A radish raid

Whether it be a scavenger hunt in the garden or sneaking treats from the kitchen cupboards, what better way to dress for Easter mischief than with a pair of Peter Rabbit PJ's!

Read next …
Looking for more ways to spoil your love bunnies this Easter? Hop on over to these articles next: