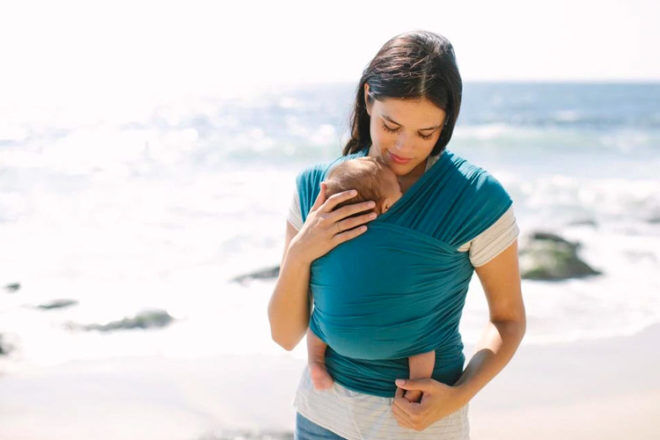 Sometimes it's portrayed that babywearing is only suitable for an exclusive 'type' of parent. You know the one that ate their placenta, co-sleeps, and only buys organic foods? But the reality is, that couldn't be further from the truth.
Fortunately, there is only one thing you need to carry your baby in a sling or a carrier. And that's a willing baby. Which luckily 99% of them are if done so ergonomically.


Perhaps you don't know anyone personally who used a baby carrier successfully, and so you assumed it wouldn't work for you either. Maybe most of the images you see of people babywearing seem to reflect on different parenting approaches than what you're used to. But using a baby carrier, sling or wrap is something that anyone can do. Whether you are a mother, father, grandparent or carer.
The amazing benefits of babywearing are not limited to one type of parenting approach or belief, they are there for everyone to enjoy.
The history of babywearing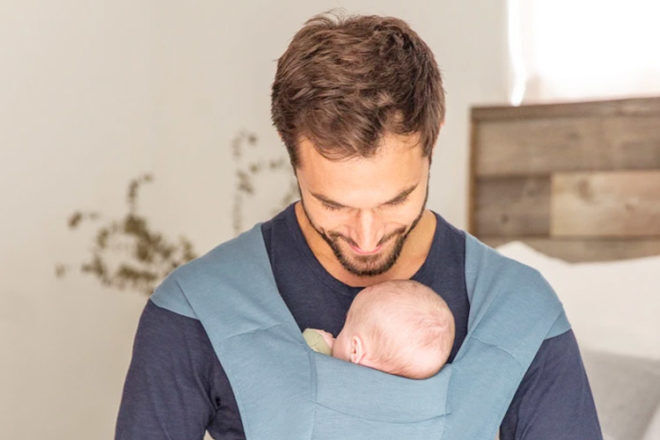 Babywearing is not a new fad or modern invention. We are born to carry and be carried, and the use of devices to make this practice easier has been continually evolving since the start of time. Our babies are born extremely dependent and rely solely on their parent's for survival, predominantly their mother.
It is biologically essential for a newborn to have body contact and skin-to-skin with their mother. It is in their DNA to recognise mum as their 'safe place', and to recognise 'danger' as being away from mum.
So the best place for our babies to thrive when so young is up against our chest either through in-arms carrying or placed into a sling, wrap or carrier. Our children are so clever and so is nature. They are born with primal instincts that recognise their parent as the optimal place for continued physical, neurological, and emotional development, as well as safety and comfort.
What are the benefits of babywearing?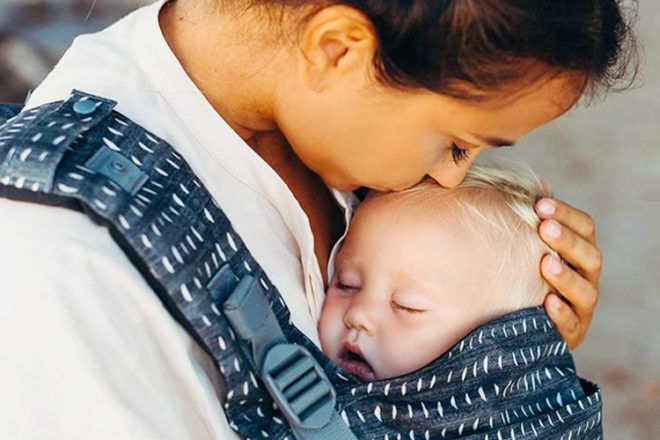 There are endless benefits of babywearing for you and your baby. It's a proven fact that babies who are carried more cry less. In the early days, but also through toddlerhood, your little one will want and need to be held close a lot. Babywearing is one (very convenient) way to help you do this and meet their needs.
Some of the specific benefits for babies include regulating their temperature, keeping them upright to help with reflux and digestion, easier settling, protection from overstimulation. And of course, providing them with important comfort and a place of safety and security in this new world they are figuring out.
Babywearing means more multitasking for caregivers while keeping their baby happy. Carrying your baby close means oxytocin gets produced in your body (without you even trying). This helps greatly with increasing the bond with your baby, lessening postnatal depression, and increasing your milk supply. With a happier and more content baby, you'll also feel an increased sense of accomplishment as you find it easy to meet the needs of your baby and your own. It's incredibly empowering. So YES, it is definitely right for you.
Some might assume Babywearing is too 'hippy', confusing, or even unsafe. Perhaps it all just seems a bit foreign. But at the end of the day, we all want the same for our children, especially in the early days. Most of us will try anything to ease their crying, keep them content, and to gain any time back we can for ourselves. This is where Babywearing is the answer. It's one of the most valuable tools for any new parent to have.
No, it won't create any bad habits. Trust me, you'll end up carrying them in your arms anyways. At least with a carrier, you are going to save your posture and have both your hands-free to do the important things in your day!
What style of carrier to choose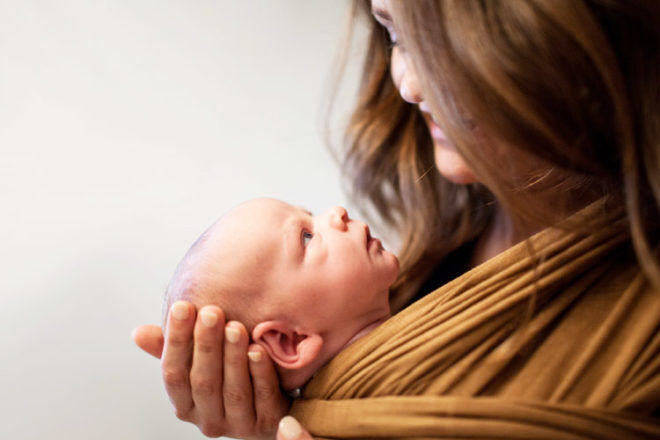 There are so many different types of baby carriers to choose from, with more options coming on the market all the time. There are stretchy wraps, ring slings, woven wraps, structured buckle carriers, back carriers (onbuhimos), meh dais, and the list just keeps growing!
No matter your body shape, experience level, or even colour preferences, you're bound to find a carrier that suits you.
So what are you waiting for? Jump in and try it! Trust me, it will quickly become your most used tool in your parenting toolkit. And those cuddles, bonus!
Start with doing some research, ask a few questions (Facebook groups, babywearing meets, and babywearing consultants are all great sources of information if you don't have an experienced family member or friend). Then follow your gut and purchase your first carrier. If needed, find a Babywearing Consultant in your local area to help you feel confident and comfortable in your carrier.
Happy Babywearing!
Brooke Maree is a Babywearing Educator & mother of two based in Brisbane. She is passionate about parents finding joy and confidence in their roles by using a baby carrier or sling to make their lives easier. An expert in her field, she provides educational blogs, video tutorials, a monthly podcast, private consultations and workshops. Find out more about her services at Brooke Maree.
For more information visit Buddha Babies.
Read next …
Looking for more tips and tricks for babywearing success? Here are a few articles from our babywearing expert that you might like to read next: