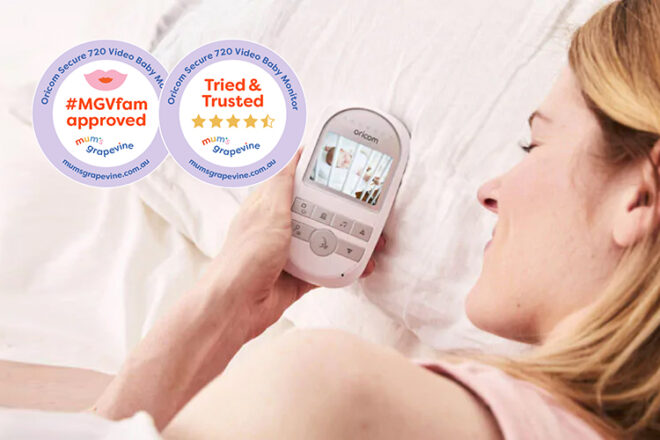 Despite sleep being near the top of your to-do list, a lot of babies need a surprising amount of help to settle. Most new mummas quickly lose count of the hours spent shushing their bubs to sleep.
But once they're off to the sweet land of nod and you sneak out of the room like a ninja, it's hard to resist the urge to pop back in and check they're still ok. But when you open that door, you risk the unthinkable – waking a sleeping baby. Noooo!
With the Oricom Secure720 Digital Video Baby Monitor, you get the best of both worlds. Not only does it let you keep watch over your sleeping babe from a safe distance, it even helps soothe them to sleep.
The sounds of silence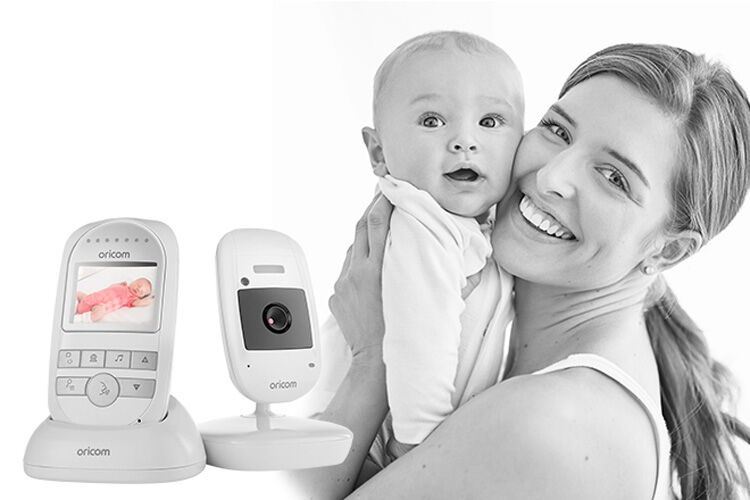 Enjoy the power of the Oricom Secure720 before you've even left the room. With three lullabies and a white noise function, including womb sounds and vacuum cleaner, all built-in, it helps you soothe your bub to sleep.
So if you're keen to try to help your munchkin self-settle, pick their favourite tune or soothing sound and sneak out. You can even remotely control the volume when you leave once you're sure your sleepy bear is dozing.
Keep going while you keep watch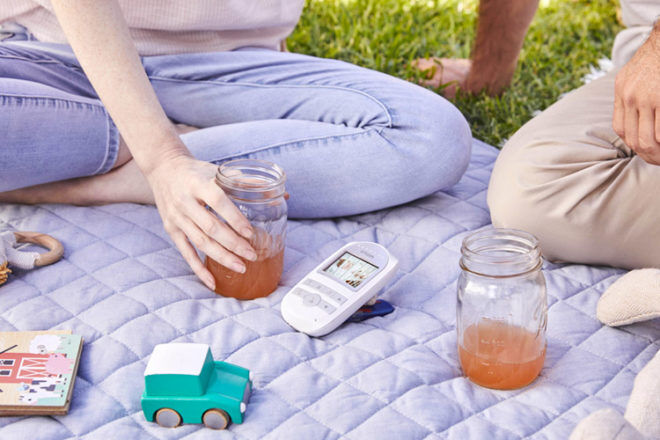 With a 2.4" colour LCD display on the portable parent unit, you can keep a watchful eye on bub from every room in the house. If you want a better view, simply remotely adjust the digital pan-tilt and zoom of the camera. And when the sun sets, there's no need for extra lighting – the baby-friendly night vision means you won't miss a thing.
Keep bub in comfort all night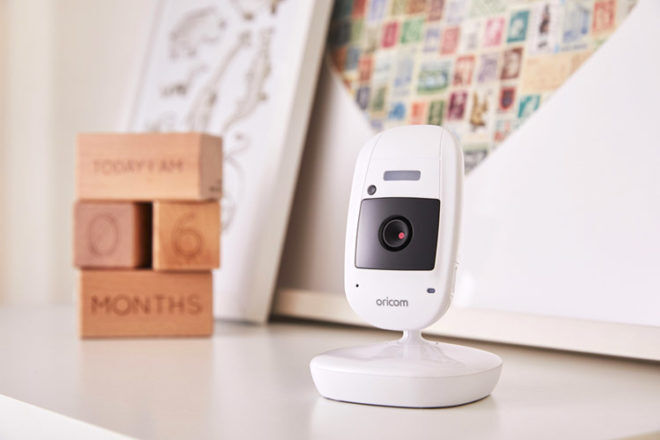 The Oricom Secure720 also comes with all the added extras you need to keep your bug sleeping soundly all night long. If they don't like total darkness, turn on the included nightlight to give the room a soft, gentle glow.
If your poppet does stir but you want to give them a chance to settle before going in, the handy parent talkback function lets you offer them some soothing words from wherever you are. And check the room temperature monitor from the parent unit and be sure that your baby bear's room is not too hot and not too cold – just right!
Extra protection for when you need it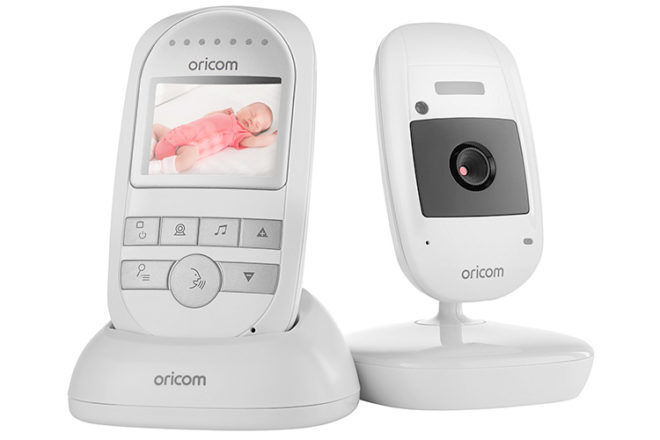 If you're worried about missing your bub's cry, you can also set the parent unit to a vibrating alert. The vibration will activate whenever there's a loud noise from the room – especially handy if you've turned the volume down or you're in a noisy room. It will also vibrate when there's a temperature alert, so you don't have to keep watch on the temperature.
And if you switch your bub between rooms for sleeps or have more than one tot to watch, the Oricom Secure720 can be used with up to four cameras (each sold separately).
The Oricom Secure720 Digital Video Baby Monitor ($229) is available from Oricom.

Oricom Secure720 Digital Video Baby Monitor review:
We had three mums put the Oricom Secure720 Digital Baby Monitor to the test. Here's what they had to say:
Senni Tejada, mum of a 10-week-old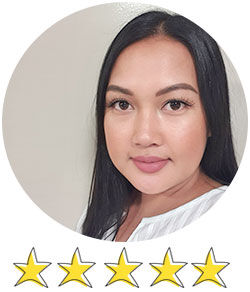 'Super user-friendly – literally plug and go!'
What I liked best about the baby monitor is that it vibrates to alert you, bub is a soft crier so sometimes I don't hear her.
You do not need a baby monitor with all the bells and whistles. The Oricom SC720 is a great size, easy to use and literally everything you need in a baby monitor without the price tag!
This baby monitor is most suited to first-time mums. It's already overwhelming being a first-time mum. I love that it was super user friendly, literally plug and go! One less thing to stress about.
---
Jessie Clark, mum of a 10-week-old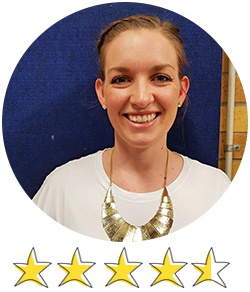 "Sleek, compact and easy to use."
My previous baby monitor was practically prehistoric so the Oricom SC720 was a Rolls Royce in comparison. It completely blew all my expectations when I learnt that there was more to it than just sound and video!
There are so many things about this monitor that have got me excited! Outside of the great sound quality and having video display, I have really appreciated the room temperature reading this season. I love being able to talk through the monitor to soothe and calm baby in moments of multi-tasking when I can't get to him straight away. The lullabies are very soothing too. My only concern is that I literally waste more time as I can watch him sleep!
It's sleek, compact and easy to use. Saves pacing to the bedroom every 15 minutes to check them. It's the perfect monitor for any parent or carer with young babies or children.
---
Jessica Kerr-Chapman, mum of a six-month-old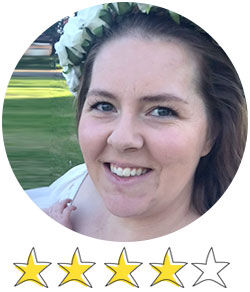 'The picture quality is impressive.'
The Oricom SC720 Baby Monitor is great value for such a small camera. The picture quality is impressive for a small screen, and the sound is great too.
The range is fantastic, with no loss of reception when the camera and monitor were at opposite ends of my house. I loved the fact that I could use the monitor free-standing, which gave me the option to move it around the house to wherever I had placed the playmat for my twins.
Overall it is a good little device. This camera is probably most suited to people who want flexibility in their monitor – wall-mounted or free-standing, and the ability to add multiple cameras to view through the one monitor.
---