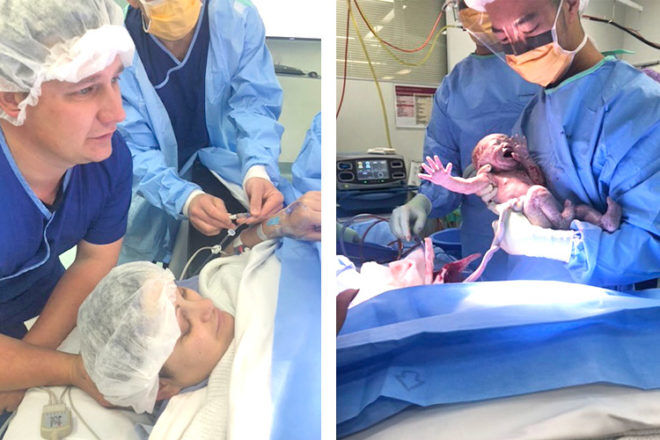 High school sweethearts Nick and Natasha Boreland had tried for years to become parents and were over the moon when they overcame fertility issues to finally fall pregnant.
But just when they thought their journey to parenthood couldn't get any tougher, they faced their biggest challenge at the end of the pregnancy.
A long road to pregnancy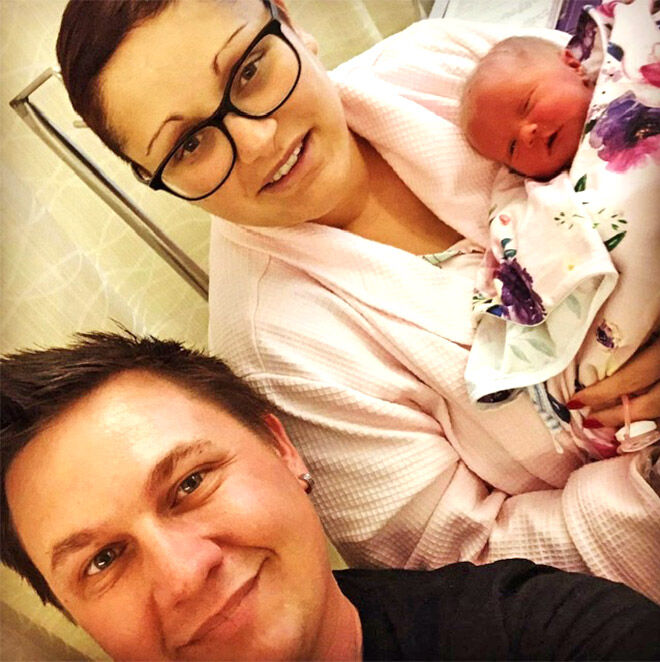 Tash and Nick, from Victoria, fell in love when they were just 15-years-old, moving in together at 16, marrying four years ago and making a home with their three fur babies. But they longed for a baby to complete their family.
"We had always wanted to have a family together, we started trying in 2017. After 12 months of not even a positive test we were referred to a fertility specialist," Tash told Mum's Grapevine. "After undergoing several tests I was diagnosed with 'unexplained infertility', this was so disheartening that nothing was actually wrong that could be fixed. I had a laparoscopy and some ovulation-inducing medication and fell pregnant after 18 months. We were absolutely over the moon."
Tash had a rough pregnancy, with morning sickness kicking in at six weeks and continuing throughout the nine months.
"I was nauseous 24/7. I had a small reprieve around 20 weeks but that didn't last long at all. As my pregnancy went further along, I started to get sicker again. I was literally working full time and spending every evening and weekend in bed with a bucket. I was so depressed, all I wanted for so long was to be pregnant and now that I was all I wanted was for it to be over.
"I finished up work at 34 + 5 weeks, a couple of weeks earlier than I was intending to but I was struggling so badly, I was incredibly swollen all over along with still throwing up. The day after I finished I had my routine midwife appointment, where my blood pressure was found to be high and was sent to the Maternity Assessment Unit at the hospital. My blood pressure was sitting at 180/120 and medications were not bringing it down. I was admitted to the birthing suite for overnight monitoring and bloods were taken.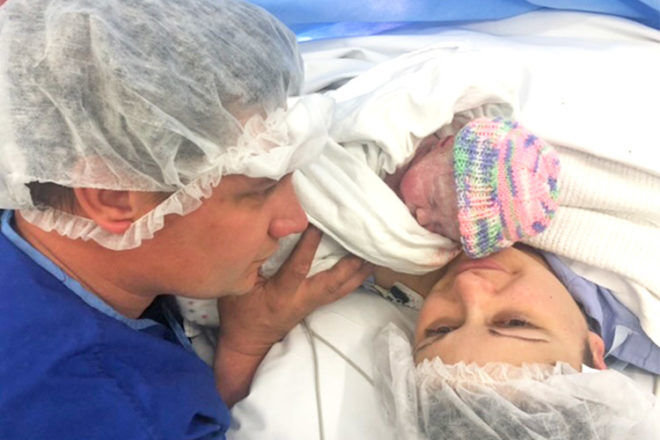 "A doctor came into to see us and advised they were going to get me to 38 weeks where I would be induced. About 45 minutes later another doctor came in and told us that I had severe pre-eclampsia and would need to have the baby in the next few days and that they would start the induction process that night. I hadn't even packed my bags!"
Nick raced home to get Tash her things, while she started the induction process. But over the next few hours, her health deteriorated.
"My blood pressure was taken every half hour and I had the worst night 'sleep' if you could call it that. At 7am the next morning the doctor came back in and told us that they couldn't wait any longer I needed to have a c-section that day. My liver and kidneys were failing, my nervous system was shot and my blood pressure was still dangerously high. My platelets were also dropping and they said that if they waited much longer I would haemorrhage out.
"I asked the doctor when would it take place and she said in the next two hours. A midwife from special care nursery came in and started to talk to us about the fact our baby would be admitted and probably not go home till her due date. A team of about 10 doctors and registrars came bursting into the room and told her 'we don't have time for this' and whisked me into theatre.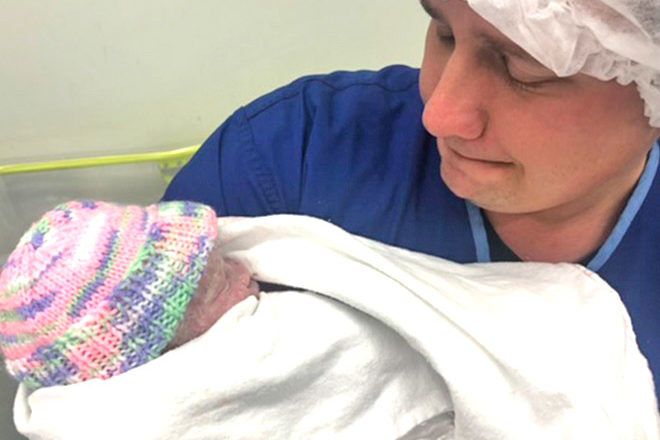 "I started to sob as my body shook uncontrollably. At 9.36am our little girl was brought into the world crying. It was such a moment of relief. I got to have a quick look before she was taken into special care, I told my husband to go along with her. Stitching up took longer than expected as I haemorrhaged, once under control I was taken into recovery where my body continued to deteriorate."
Tash's battle continues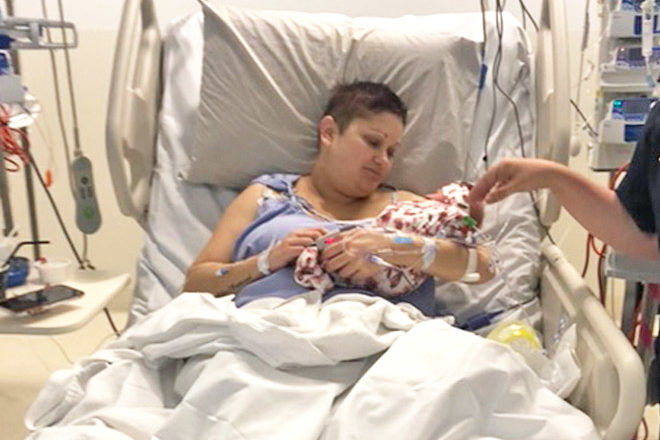 Tash was diagnosed with HELLP syndrome, and doctors raced to stabilise her.
"I was taken into ICU. I had four cannulas in my arms with multiple lines and was pumped with two pages full of drugs. I finally got to meet my daughter at 5.30pm that night and held her for the first time. Reflecting on this now I really missed that initial high/feeling of your baby being born. It wasn't until the next evening I was able to go to the maternity ward and be taken down to see my baby.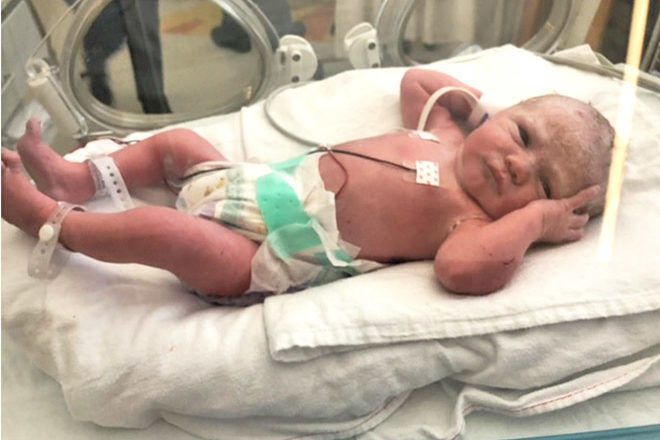 "I was kept in hospital for five nights, my baby was in special care for 11 days. We were so lucky that her major issue was newborn jaundice and had to undergo phototherapy treatment four times. I could not wait to get her home however I couldn't shake the feeling that how did she know I was her mum as we hadn't had any skin to skin contact, she was handled by several different nurses a day along with my husband and myself. I cried and cried even after she came home. She is now almost eight weeks old (three corrected) and I'm so glad to say she knows who I am and is happy to let her dad know when she needs her mum!
"I'm still on medication for blood pressure and my liver still isn't functioning properly. The run down the doctors gave me afterwards if I hadn't been admitted to hospital I would have had a stroke as my body was shutting down. We are so blessed to have both our health and be home altogether!"
What is HELLP syndrome?
According to the Preeclampsia Foundation, HELLP syndrome is a life-threatening pregnancy complication and a severe form of preeclampsia. It stands for:
H (hemolysis, which is the breaking down of red blood cells)
EL (elevated liver enzymes)
LP (low platelet count)
At first, the physical symptoms of HELLP syndrome are very similar to preeclampsia. They include:
Headache
Nausea/vomiting/indigestion with pain after eating
Abdominal or chest tenderness and upper right upper side pain (from liver distention)
Shoulder pain or pain when breathing deeply
Bleeding
Changes in vision
Swelling
Other signs include high blood pressure and protein the urine, and the treatment is usually to deliver the baby.
---
Got your own birth story you're itching to tell? We're always on the lookout for new stories to feature. Submit your birth story.