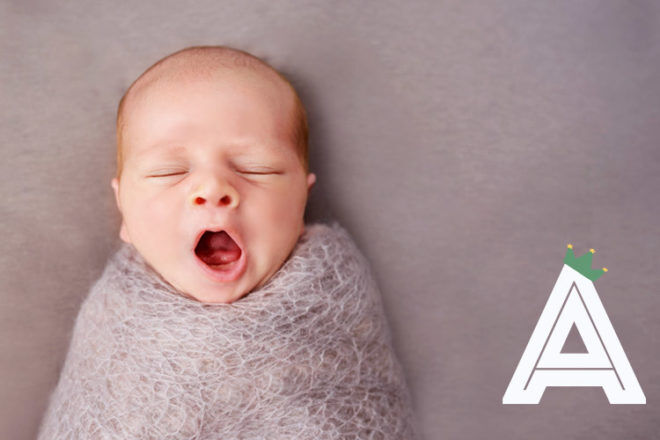 There's no better place to start when naming the apple of your eye than the very first letter of the alphabet. Baby names starting with the letter A are abundant and adorable, and we've tracked down some of the most unique.
While there's a huge array of baby names starting with A that are classics, like Alex and Alice, there are also plenty that feature on the most popular lists, including Ava and Archie. But when we asked our huge social community to tell us their favourite baby A names, they came up with some of the most beautiful and unique monikers we've ever heard.
Here are 105 baby names that start with A.
Baby boy names that start with A
From strong to subtle, ancient and modern, here are 53 baby boy names all starting with the letter 'A'.
Aaryav
Ace
Achilles
Adler
Aemon
Ajay
Alaric
Albert
Albury
Alby
Alec
Aleska
Alex
Aloysius
Amos
Amryn
Anakin
Ander
Anders
Anderson
Andrew
Andy
Angus
Antoine
Antony
Apollo
Archie
Arden
Ari
Arian
Arie
Arlee
Arllen
Arlo
Arnhem
Arnold
Arrow
Artie
Asher
Ashton
Atlas
Atley
Atreyu
Atticus
Attila
Auden
Augustus
Aury
Austin
Axel
Axtyn
Ayden
Ayrton
Baby girl names that start with A
Hello, beautiful – we're in awe of these sublime baby names for girls that start with the letter 'A'.
Aarona
Abigail
Abigail
Acacia
Adalee
Adalyn
Addison
Adeana
Adela
Adelaide
Adele
Adelina
Adrienne
Aerin
Aine
Alanna
Alara
Alessa
Alexa
Alice
Alina
Ally
Allyn
Amara
Amaya
Anais
Anastasia
Aneissa
Anita
Annabelle
Annalise
Anya
April
Aretha
Aria
Aries
Arizona
Asha
Ashbee
Ashlyn
Asia
Astrid
Aubrielle
Audrey
Audrina
Aurelia
Autumn
Ava
Avi
Avril
Ayla
Aylin
---
Join the conversation …
Got a baby name that starts with the letter A that you think we should add to our list? Head over to our social page, there are over 400 comments all with baby names that start with A.
Read next …
Still on the hunt for that elusive perfect baby name? Have a look through these popular articles next: