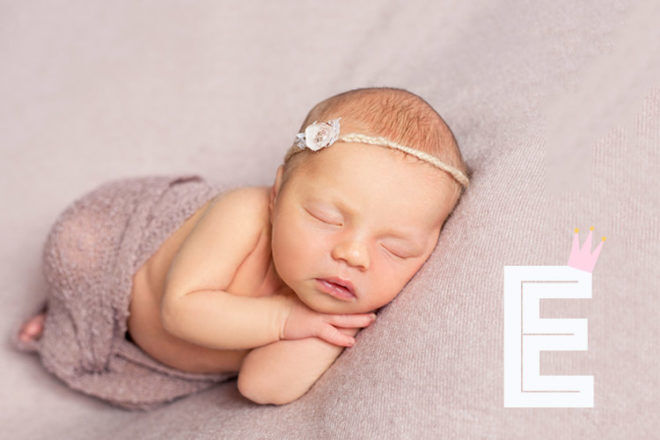 Sometimes the search for the perfect baby name is made a little easier thanks to family traditions or personal preference – like only using names that start with a particular letter of the alphabet.
Perhaps your family has a long line of Edwards, Esmes, Elviras and Elliots. Or your other children's names start with the letter 'E'. Perhaps you just have an affinity for all things 'E' – whatever it is, we ask our huge social community to help us put together a bunch of baby names starting with the letter 'E' and these what they suggested.
Here are 105 baby names that start with E.
Baby girl names that start with E
From unique to classic and everything in between, here are 60 baby girls names all starting with the letter 'E'.
Eden
Edith
Edna
Edwina
Effie
Eidy
Eileen
Eiri
Eirlys
Ekma
Elaine
Elan
Elana
Eleanor
Elena
Elin
Elise
Elisha
Eliza
Elizabeth
Elki
Ella
Elle
Ellen
Ellery
Ellie
Elliette
Elouise
Elpidia
Elsa
Elsie
Eluned
Elvira
Ember
Emey
Emila
Emile
Emilia
Emily
Emma
Emmisyn
Emmy
Erica
Erin
Esmay
Esmerelda
Este
Estelle
Esther
Ethel
Eudora
Eugenie
Eunice
Eurydice
Eva
Evangeline
Eve
Evelyn
Everly
Evie
Baby boy names that start with E
If your baby boy is destined to be named using the fifth letter of the alphabet, here are 45 amazing 'E' names to choose from.
Eames
Eamon
Ean
Earl
Earnest
Eason
Easton
Eddie
Eddison
Eden
Edmund
Edson
Eduardo
Edward
Edwin
Eldon
Elijah
Elliott
Ellis
Ellwood
Elroy
Elton
Elvis
Ely
Emanuel
Emerson
Emery
Emilio
Emory
Enrique
Enzo
Epic
Erick
Ernest
Ernie
Estevan
Ethan
Euan
Everest
Everett
Everton
Ewan
Ezekiel
Ezra
---
Join the conversation …
Got a baby name that starts with the letter E that you think we should add to our list? Head over to our social page, there's over 1900 comments all with baby names that start with E.
Read next …
Looking for more baby name inspiration? Check out these baby names based on the season of birth: