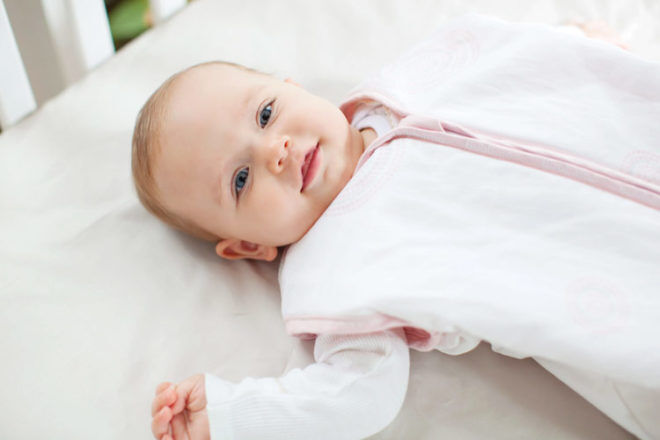 Keeping little ones warm while they snooze goes a long way towards getting a good nights sleep. While layering lots of light, breathable layers ensure they stay snug during the day, baby sleeping bags keep babes covered from their arms all the way down to their wee tippy toes during the night.
The other benefit to baby sleeping bags is that they move with your baby, meaning no more lost blankets and a better chance at a decent sleep for all!
20 baby sleeping bags for winter
To help you find a winter baby sleeping bag that's right for your wriggly worm, we've compiled this handy list of fab brands to get you started in your search.
1. Merineo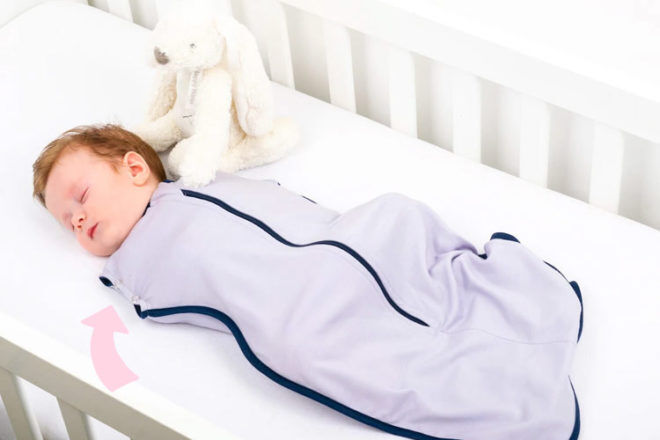 Made from hypoallergenic and luxurious, 100% superfine merino, Merineo's clever sleeping bag design allows options for 'arms in' or 'arms out' sleep. Hip-healthy approved, they're available in three fashionable colours with three trim options.

---
2. Uh-Oh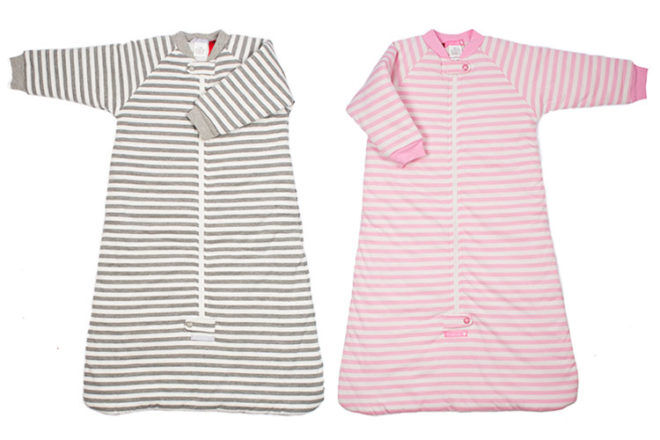 A padded winter warmer with long sleeves to keep bub as snug as a bug on chilly nights. The handy front zip makes for easy nappy changes and the hole in the back allows a five-point stroller hardness to fit through for late-night strolls.

---
3. ergoPouch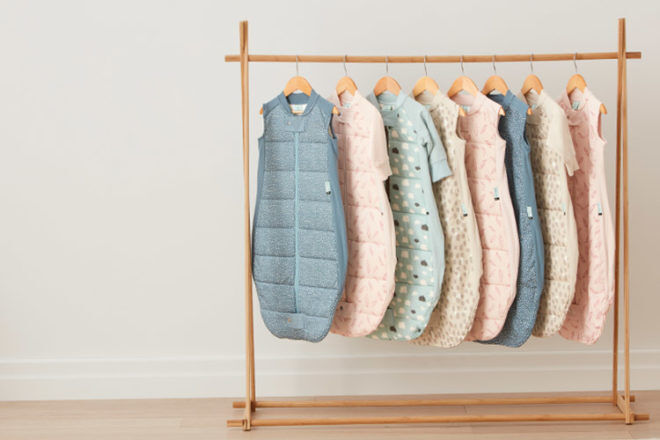 Made from organic cotton, with plenty of room to move (thanks to clever stretch inserts), the ergoPouch luxe sleeping bag comes in four size ranges started at two months up to six-years-old. Hip healthy and made from breathable natural fibres that are soft on baby's skin.

---
4. Babu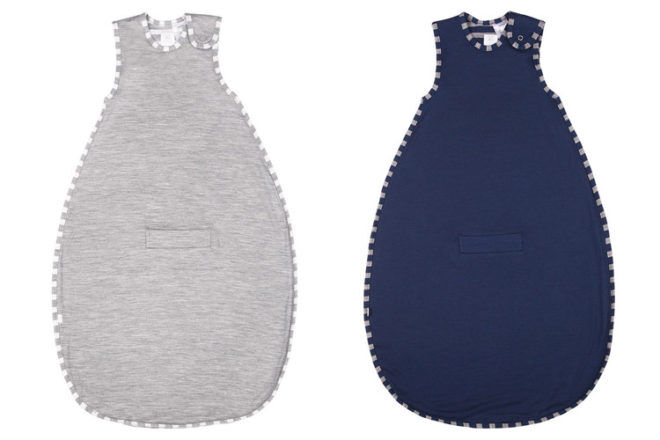 Dreamy, 100 per cent  Merino plus two layers of Jersey combine to create the Babu 3 Seasons Merino Sleeping Bag. Clever armhole snaps allow for an adjustable fit and the handy side zip is what easy nighttime changes are all about.

---
5. Purebaby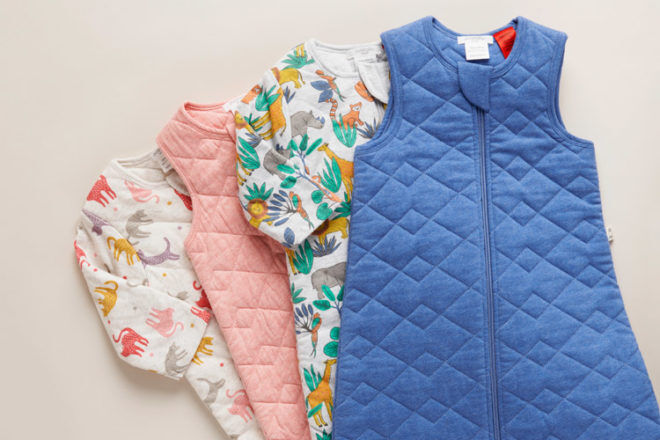 Made with 100% organic cotton, Purebaby's sleeping bags come with or without sleeves in a range of TOG weights. Best-selling seasonal designs include playful jungle and cute kitty making bedtime extra fun.

---
6. Baby Loves Sleep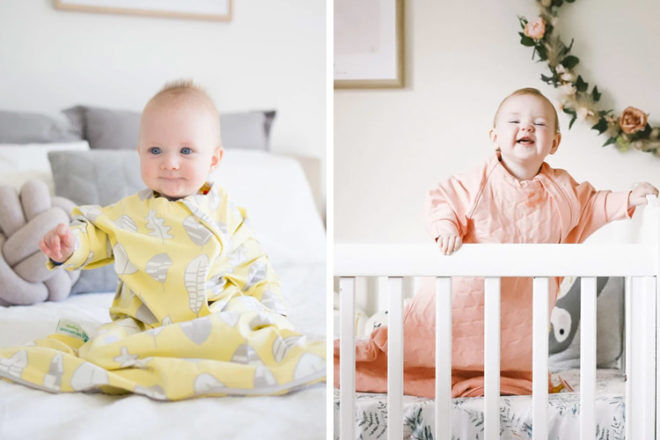 Toasty from top to toe, Baby Love Sleep award-winning sleep sack has top and bottom opening zippers for sneaky night time changes. And the clever fold-over wrist cuffs help babes self-soothe as they settle to sleep and keep those teeny tiny hands nice and warm.

---
7. ergoPouch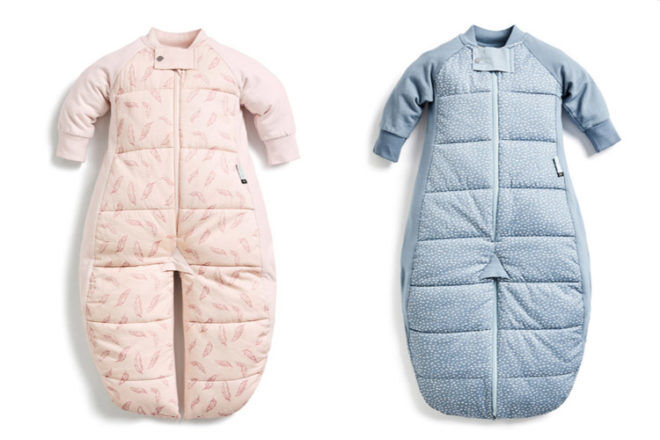 An award-winner that converts from a baby or toddler sleeping bag to a sleep suit with just the pull of a zipper. Available in 2.5 TOG or 3.5 TOG, the sleep suit bags from ergoPouch make the transition from cot to bed a breeze.

---
8. Nature Baby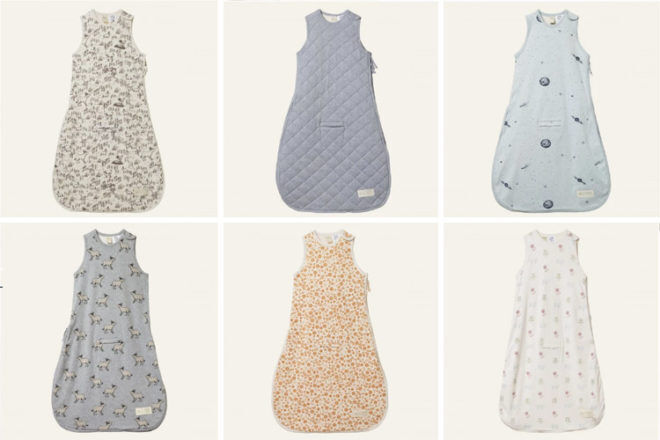 Cosy enough for snuggly slumbers, yet roomy enough for wriggles in the night, these organic cotton and merino sleeping bags are made for all seasons. Featuring a ribbed cotton outer and a jersey cotton inner, they're perfect for tucking little tots in for the cooler nights.

---
10. Bubbaroo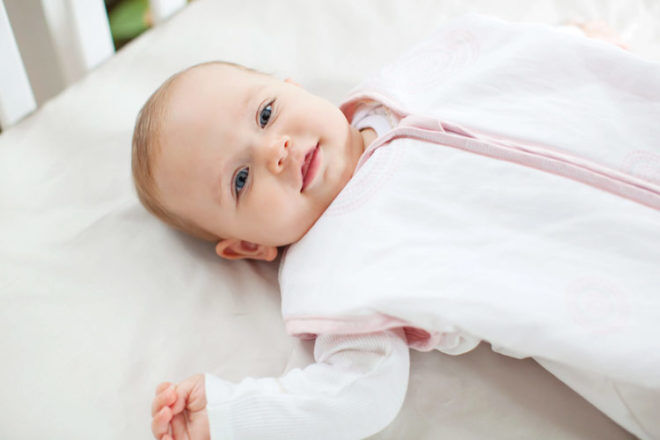 Silky smooth and oh-so-soft, the Bubbaroo Joey Swag is designed to keep baby covered even while they move n' groove through the night. Made from 100% breathable natural fibres with a luxurious organic cotton sateen lining for baby's delicate skin.

---
11. Baby Studio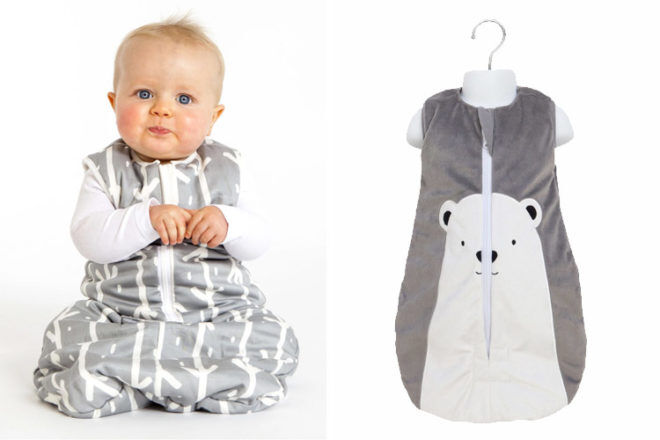 Super snuggly and perfect for sleepy bears who like to jiggle and wiggle their legs to get comfy. The Studio Bag is available in organic cotton or soft-to-touch fleece for extra warmth all winter long.

---
12. Sweet Cheeks Merino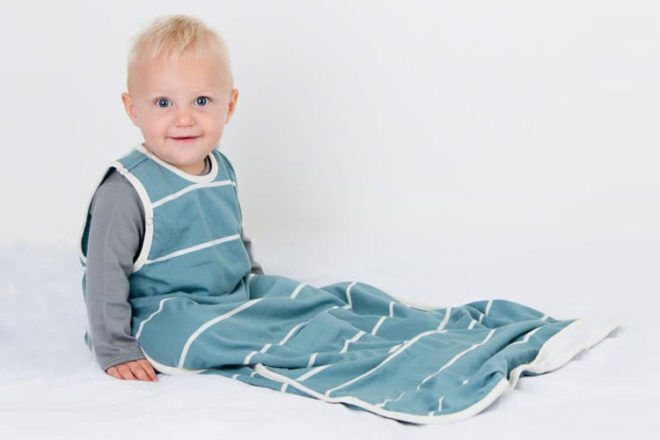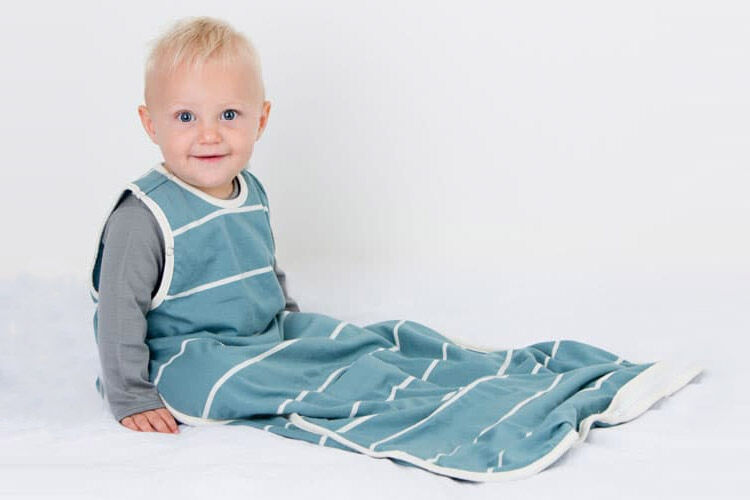 Made from 100% sustainable, natural products, Sweet Cheeks Merino winter sleeping bags have a unique 3-layer system, ensuring no more waking from the cold. Luxuriously soft layers of merino wool, covered in 100 per cent natural organic cotton. Bliss.

---
13. Bamboo Bubby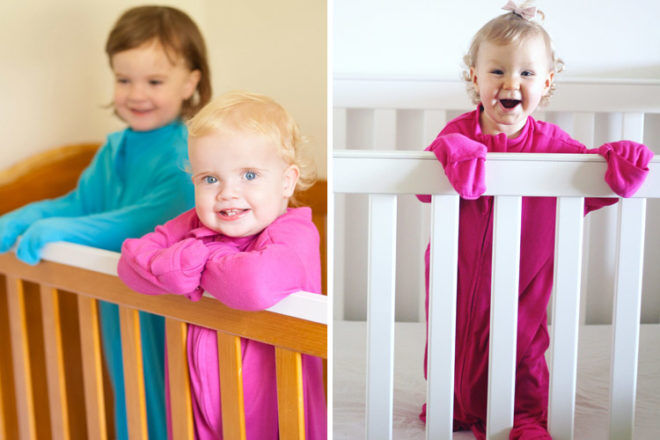 Designed to stop little hands itching at sensitive skin irritated by eczema or dermatitis, the Bamboo Buddy's nifty adjust-a-sleeve technology allows it to grow with baby up until they're two-years-old and beyond.

---
14. aden + anais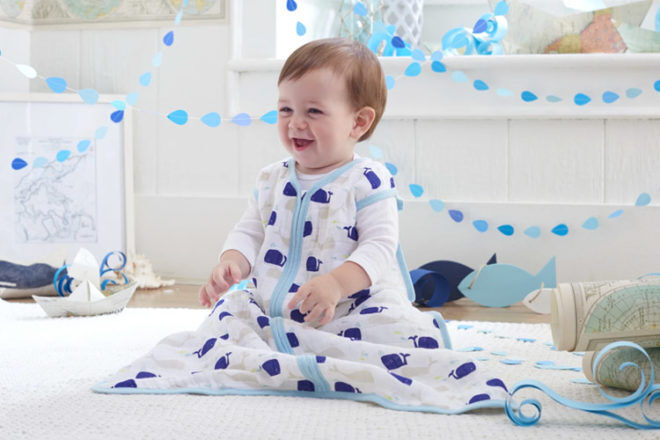 Pre-washed for optimum softness, the baby sleeping bags from aden + anais are like a wearable blanket for bedtime. Made from 100% cotton muslin, they're ideal for baby's delicate skin. Plus, there are over twenty beautiful prints to choose from!

---
15. Bonds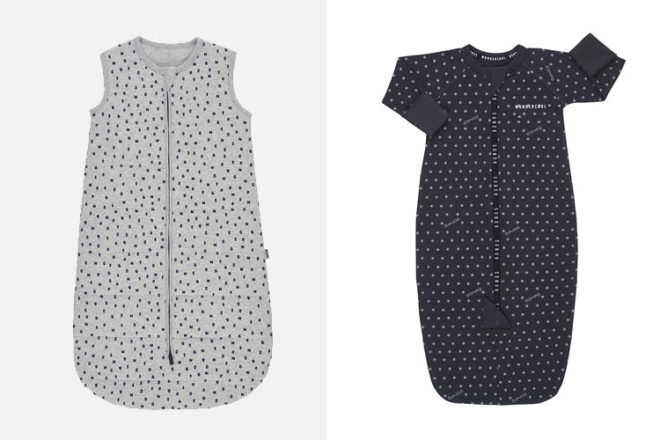 All aboard the train to Sleepytown. The quilted Bonds baby sleeping bags make warm nights a cinch thanks to the open arms and a cocooned bottom. Perfect for cutie pies catching their Z's, Bonds also have a Wondercool range to help keep bubs from sweating while they sleep.

---
16. The Gro Company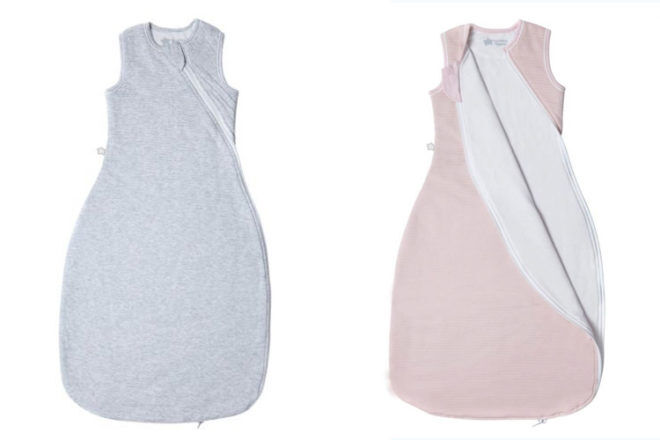 Made from super-soft cotton-rich fabric the Tommee Tippee Grobag features a two-way zip so changes during the night and as baby wakes are easy as can be. Designed with plenty of room for bubba to kick, move and stretch.

---
17. Cotton on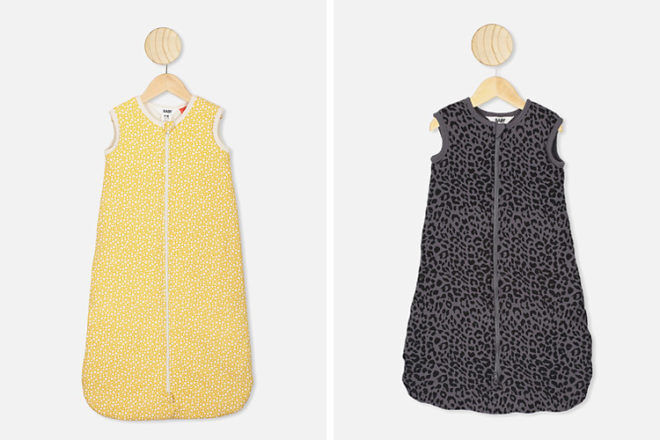 Available in two pretty patterns, the baby sleeping bags from Cotton On help keep cutie pies cosy even as the temperatures drop. Cushioned for comfort, they're ideal for leaving little ones feeling all warm and fuzzy inside.

---
18. Best&Less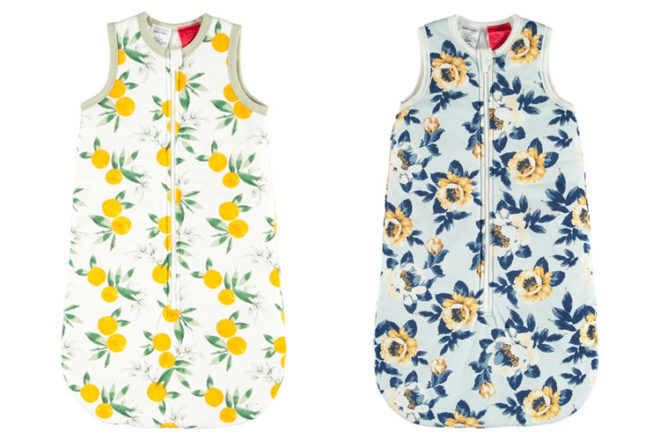 Fully padded and lined for sublime comfort, the sleeping bags from Best&Less have a handy zip so nappy checks and quick and easy. With tow beautiful designs to choose from, it's hug-factor guaranteed.

---
19. Snugtime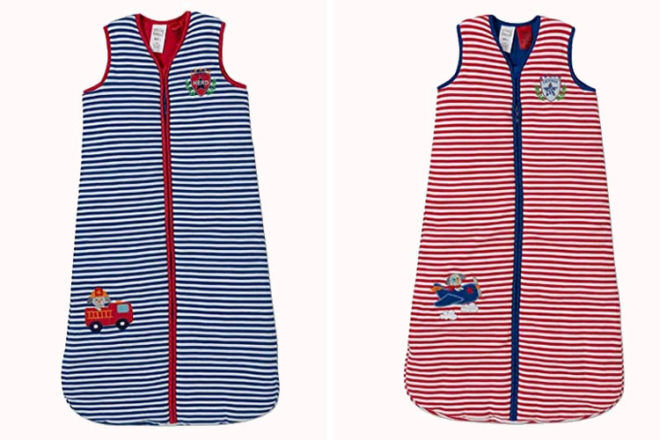 Cosi by name and cosy by nature. A great alternative to a blanket at nighttime, the Cosi Bag keeps lovebugs snug during the cool winter months. Featuring a two-way zip, cotton lining and hypoallergenic padding, they tick all the right boxes for babe's bedtime.

---
20. Slumbersac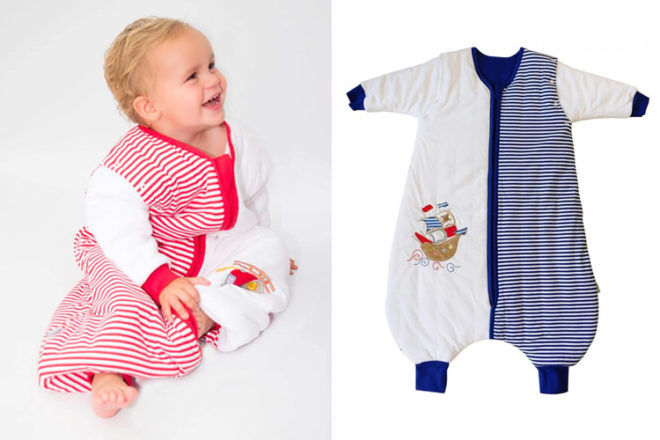 The cute factor is off the charts with the Sleeping Bags from Slumbersac. The roomy design and clever feet openings mean little lambs can walk and play before they wind down on winter nights. The sleeves are also easily removable for sleepy bears who prefer their arms a little cooler.

---
This post includes affiliates and/or paid inclusions. See our Disclosure Policy.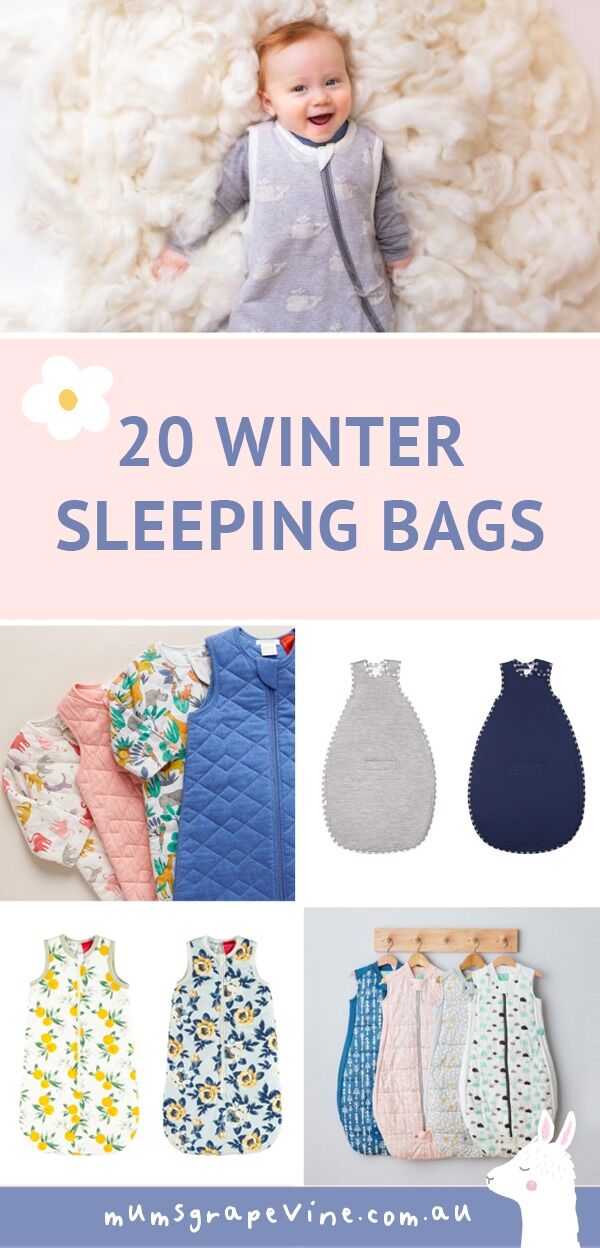 Know a baby sleeping bag brand that should be added to this list? Contact us and let us know.
Read next …
Looking for more baby sleep essentials? From must-have nursery items to adorable accessories too cute to turn down, here are just a few of our favourite articles for you to read next:
---
Continue your search for the best baby sleeping bag
Looking for a winter baby sleeping bag and still not sure if any of these are right for you? Continue your search online by jumping into one of our closed Facebook groups and ask thousands of other Australian mums what they recommend – 'What to buy' is the most talked-about topic.
Click and join your group today!