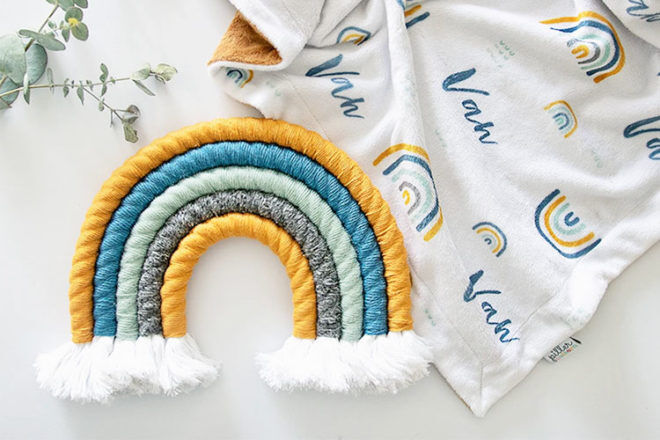 Rainbows are having a moment, and rightly so – they're symbolic, beautiful and colourful, and the latest rainbow trend to hit nurseries is rope rainbow wall hangings. And the best part is, you can make them yourself.
For a basic rope rainbow wall hanging you'll need thick rope, thread or yarn, wire, cotton and ribbon. However, there are a few variations, including making a giant version using pool noodles! Once you've got the hang of how to make one, all you need is time (they do take a bit of patience) and inspiration.
So, here are 8 DIY rope rainbow nursery wall hangings to make
Ombre wonder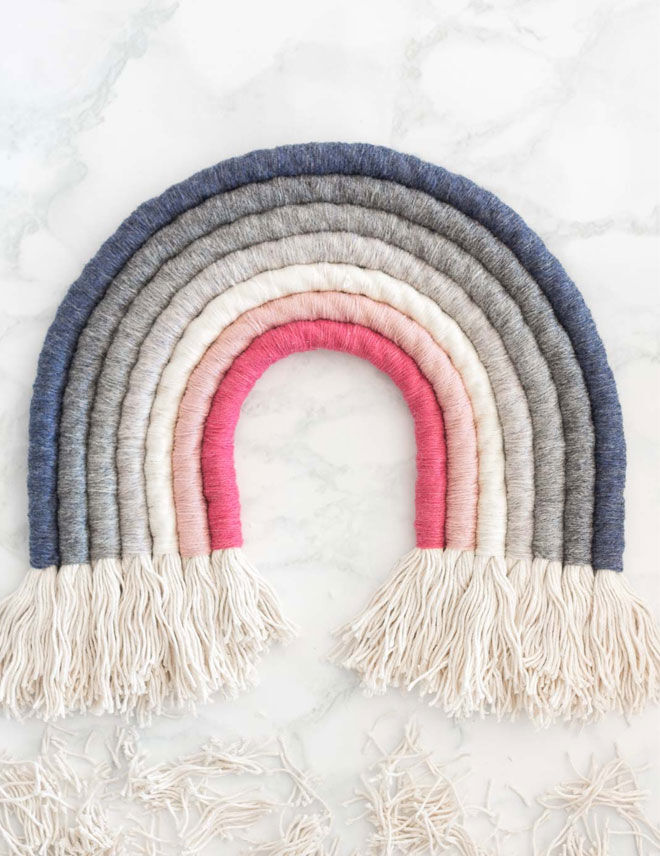 The best thing about making one of these wall hangings yourself is that you can tailor the colours to suit your bub's nursery. This ombre version is a stunner. (via Pure Sweet Joy)
Pom pom fun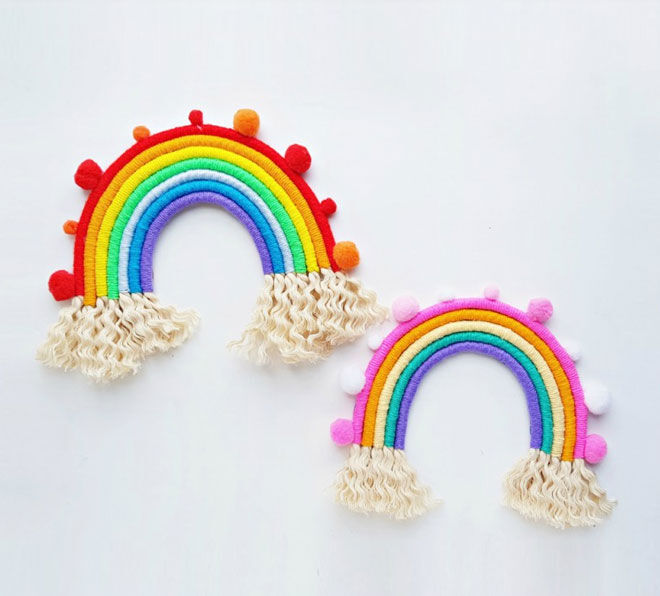 Adding embellishments to the finished rainbow is very much encouraged! Pom poms are an adorable addition. (via The Craftaholic Witch)
A giant among rainbows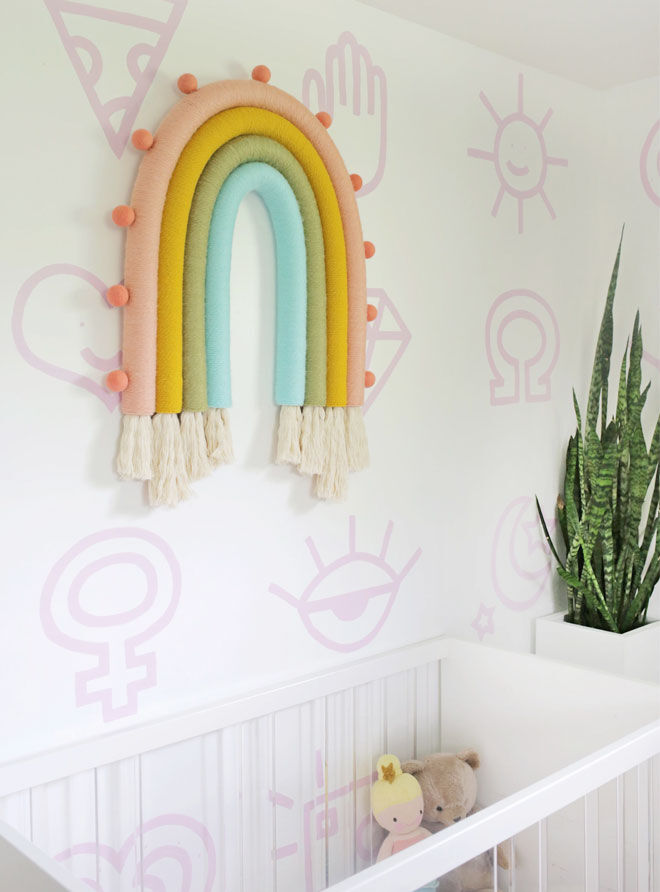 This magnificent version is made from pool noodles covered in yarn and makes a huge statement. (via A Beautiful Mess)
Simply sweet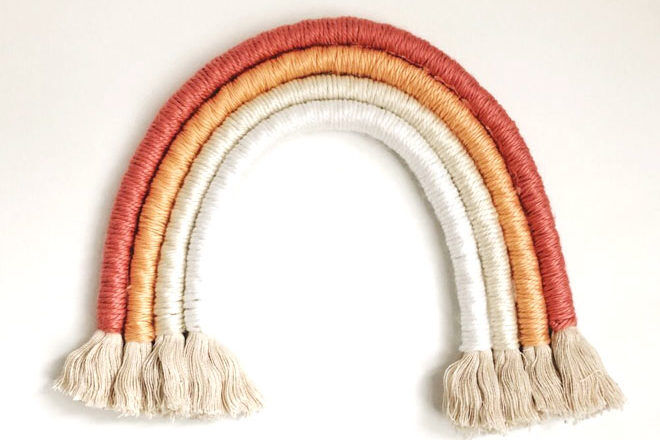 There's no need to make your rainbow complicated, just four colours and arches are simply divine. (via The Chirping Moms)
Sunshine on a cloudy day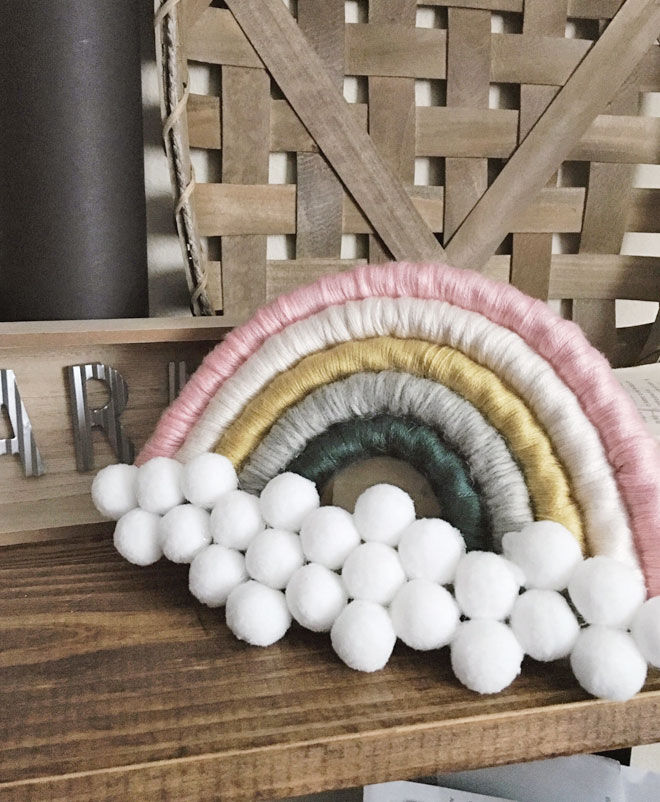 Adding an adorable pom pom cloud to the rainbow means bringing some sunshine into the nursery. (via This Blessed House)
All the colours
If bright and bold colours take centre stage in your nursery, go for all the colours of the rainbow! (via A Little Bit Funky)
Earthy tones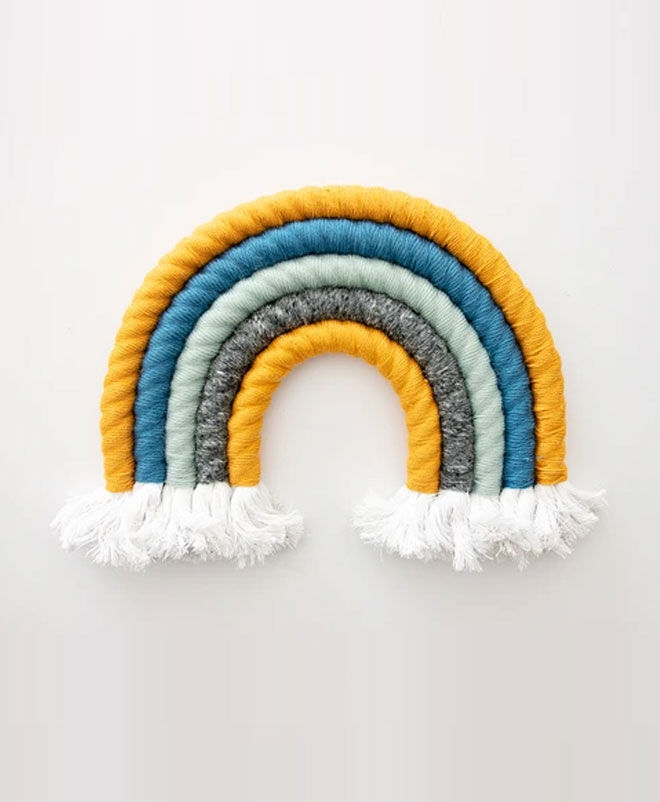 With a generous splash of on-trend mustard this earth-toned rainbow is a modern nursery must-have. (via Pitter Pattern)
For non-DIY-lovers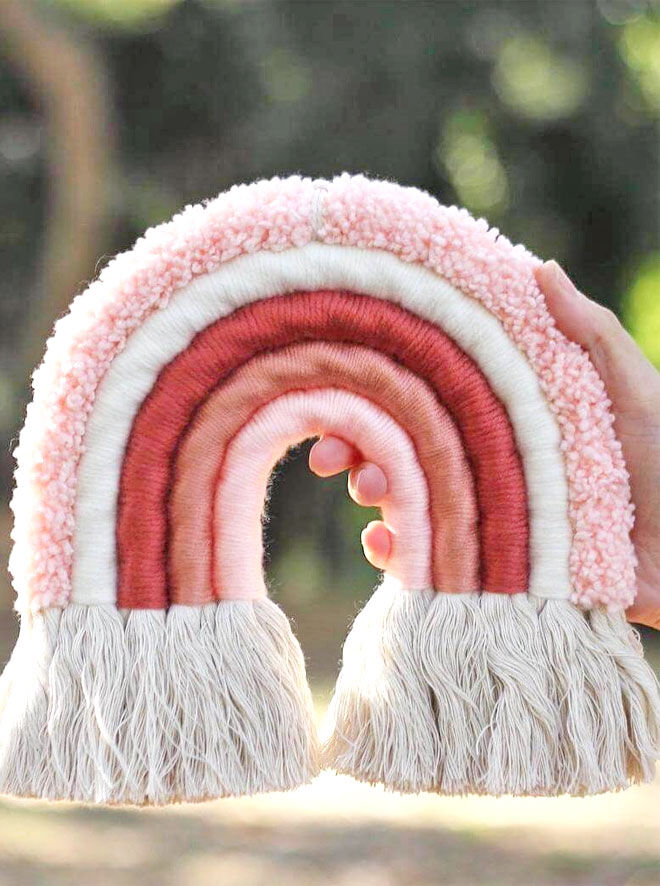 Big Rainbow Wall Hanging ($103.21): If you're less crafty and more spendy, there are plenty of talented folk whipping up these gorgeous creations on Etsy.
---
Read next …
Looking for some key pieces to complete the nursery setup? Start your search here: