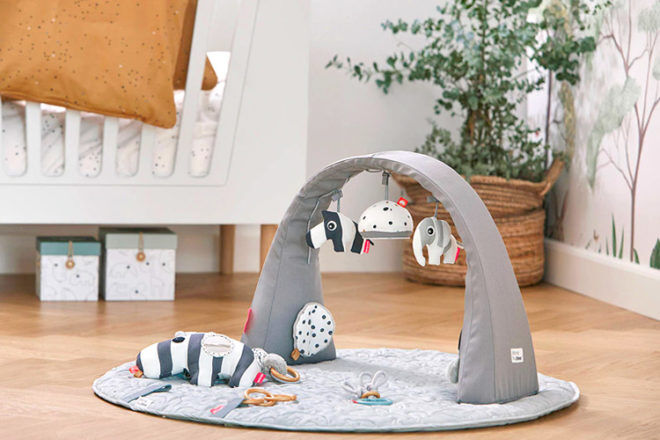 Floor time is a wonderful thing for busy little bubbas. It gives them the freedom to wriggle and stretch while giving your arms a much-needed rest.
Having a play gym on hand is a great way to keep little fingers and minds entertained, all while making the most of their mat time. The Done by Deer Activity Gym ticks every box for baby and more.
Freestanding fun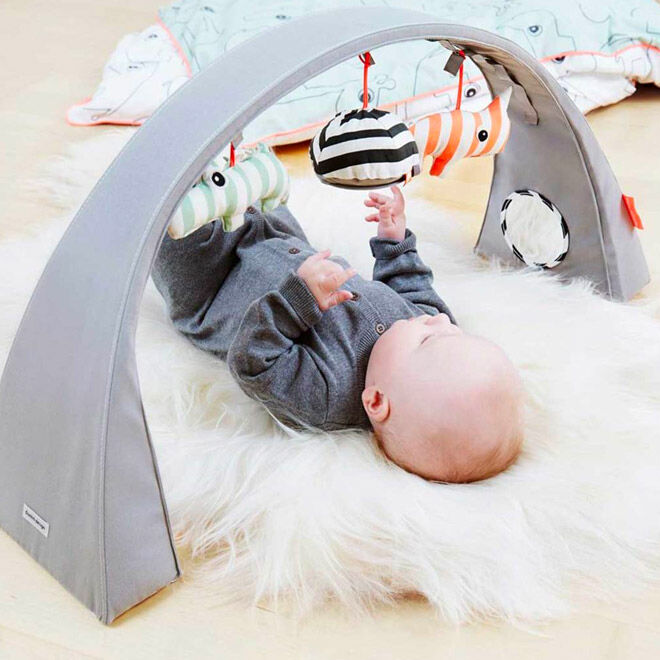 This elegant, freestanding toy arches over baby, hanging three quirky cuties from the Done by Deer herd for young adventurers to gaze at and grab. Soft but sturdy, the three toys can be moved between 17 points on the arch, with an extra mirror and a discovery textile patch at the base to encourage munchkins to roll.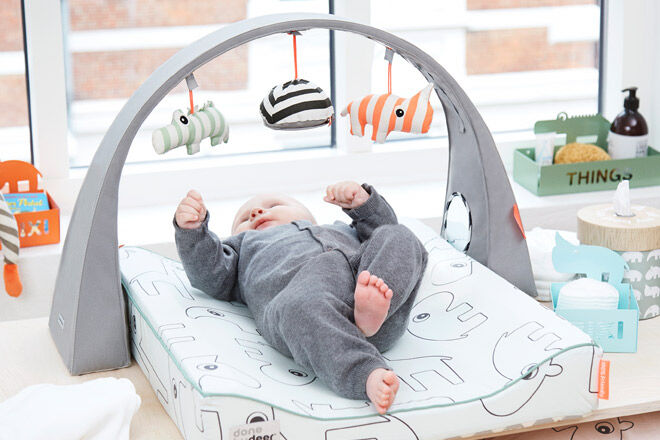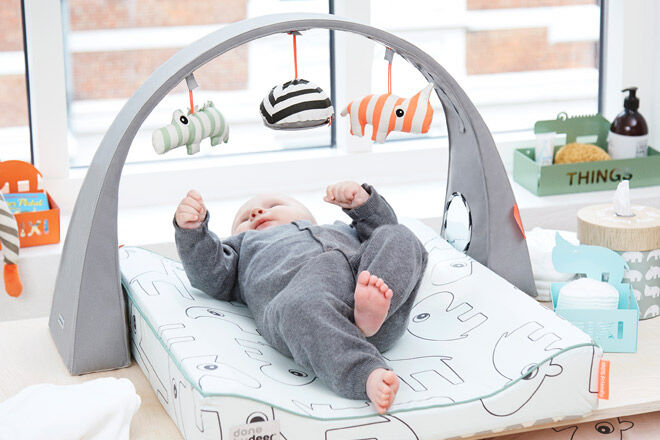 The feet of the arch can also be moved to change the height of the toys. Thought activity gyms were just for play time? Think again. Place the arch over little one's change table to make nappy changes a breeze for you both.
Available in three chic colours – blue, powder and grey – the Done by Deer Activity Gym blends perfectly with any décor, so you can leave it out even when friends come over. Short on space? Simply store in a corner or cupboard when not in use.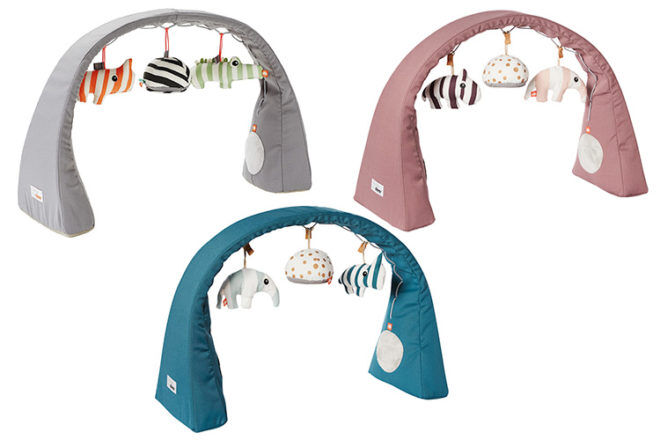 The Done by Deer Activity Gym is available from Danish by Design ($159.95)