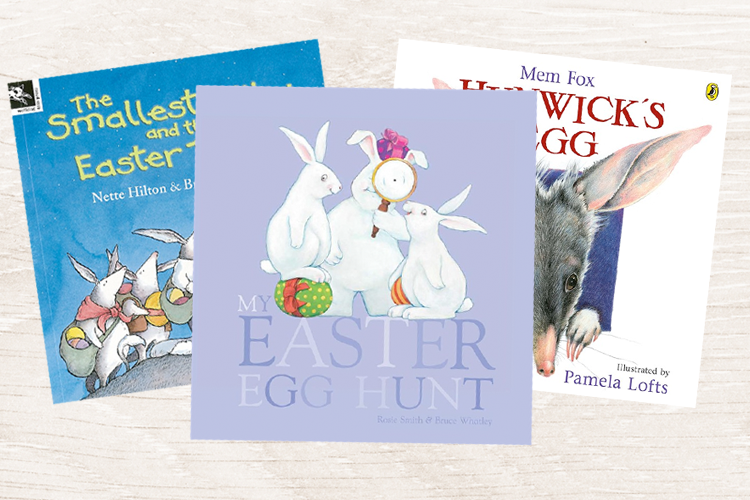 Easter is officially one of the best times of the year. You get to scatter chocolate around the place, make funny hats for your kids and say that everything is "egg-citing" and "egg-cellent".
Here are our favourite Easter books for babies and toddlers that are bouncing with bunnies and eggs-ploding with imagination. (Get it? 'Eggs-ploding.' Ahh … Easter really is the best).
The Country Bunny and the Little Gold Shoes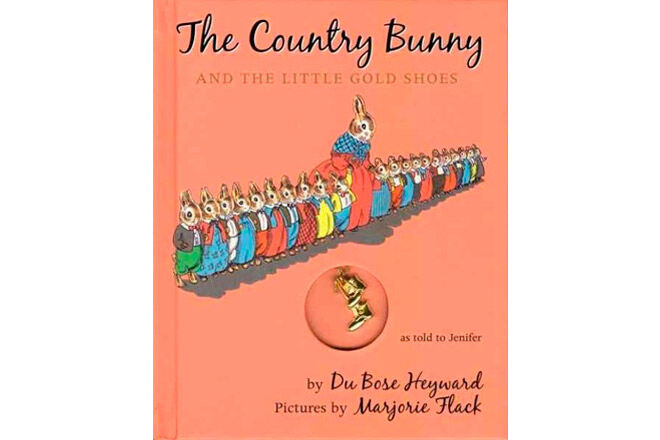 The Country Bunny and the Little Gold Shoes by Du Bose Heyward & Marjorie Flack: Inside every mother rabbit there is an Easter Bunny just waiting to hop out (at least in this Easter book). And for a wise, kind, brave and sugar-free gift, this book and charm set is just the thing for wee wabbits.
All I want
I Wanted a Giant Chocolate Egg but All I Got Was this Stupid Book by Merv Lamingon. Join an Easter egg hunt of a different kind in this journey from disappointment to elation. The perfect (non-edible*) gift for any kid who's ever felt that the Easter Bunny could have done better.
Here I come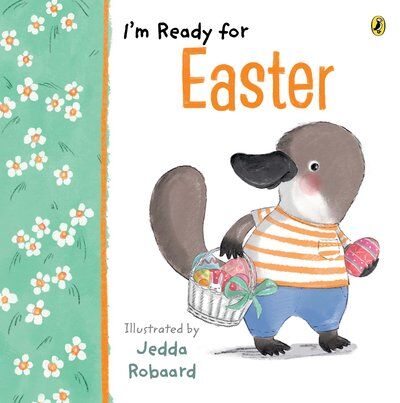 I'm Ready for Easter by Jedda Robaard. This gorgeous story explores the exciting lead-up to Easter in Australia.
Easter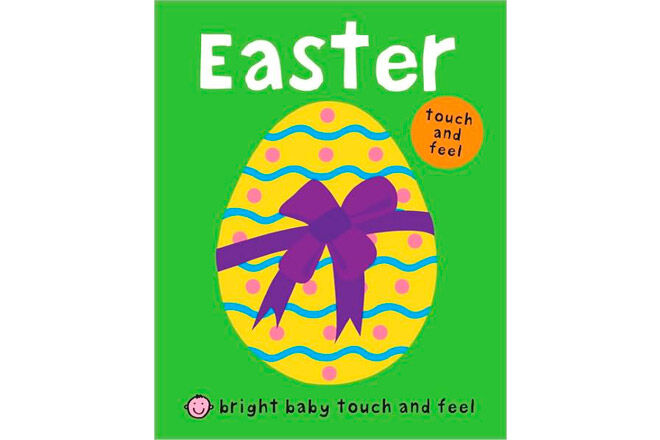 Easter by Roger Priddy: Babies and toddlers will get a feel for Easter with this shiny, sparkly and fluffy picture board book. A parade of choccie eggs, Easter baskets, chicks and bunnies awaits little fingers!
Here Comes the Easter Cat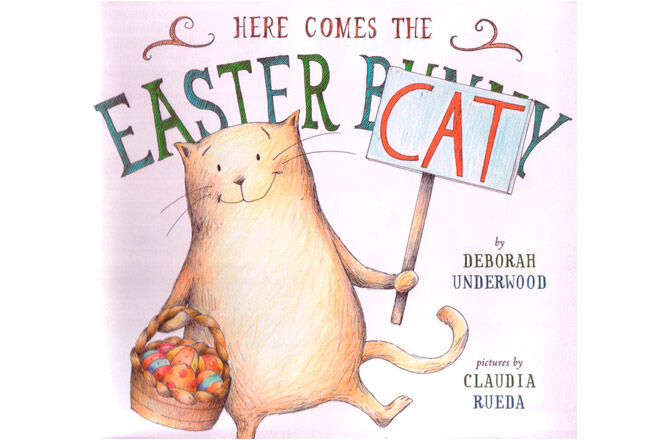 Here Comes the Easter Cat by Deborah Underwood & Claudia Rueda: Cat has all the swagger you'd expect of a kitty with a Harley, and he wants what the Easter Bunny is having – public adulation. Of course, egg-delivery is harder than it looks, so the kitty comes up with a cool way to help out.
Rechenka's Eggs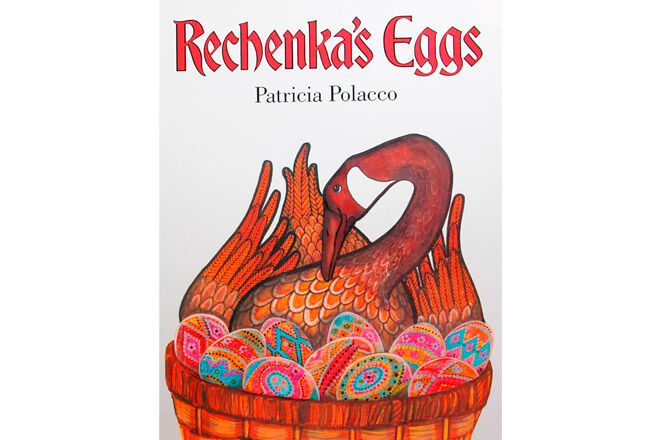 Rechenka's Eggs by Patricia Polacco: Fabergé eggs have forged quite a name for themselves, but Old Babushka's painted eggs are the stars of this Easter book. When her basket of beauties are broken by Rechenka, the goose doesn't get in a flap – she shows Babushka what friendship (and an Easter miracle) is.
Hoppity Hop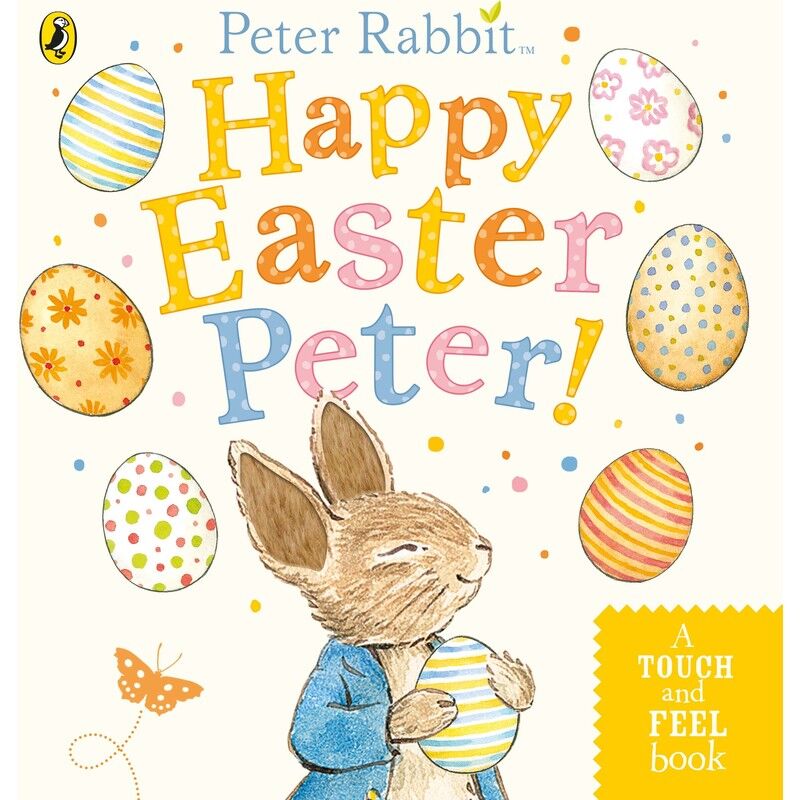 Happy Easter Peter. Peter Rabbit is such a good Easter bunny that he is giving all his friends Easter eggs. Hop along with Peter and meet all his friends in this adorable Easter book with touch and feel elements on every page!
Marshmallow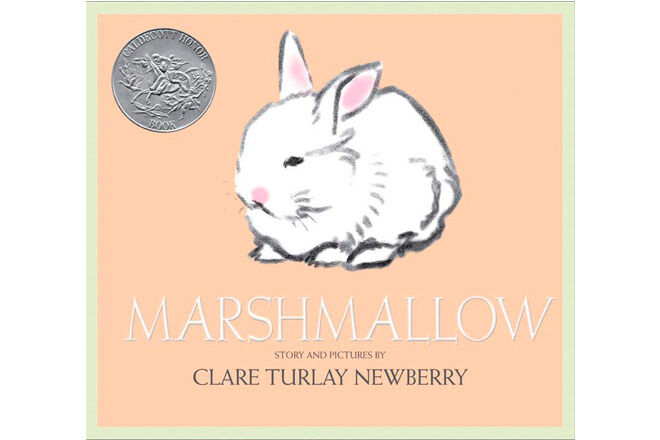 Marshmallow by Clare Turlay Newberry: Small, white and fluffy, Marshmallow the baby rabbit is hard to resist – even if you're a tabby cat called Oliver who's usually the centre of attention. This true story about friendship is a classic tale (or should that be 'tail'?) for Easter.
The Dumb Bunnies' Easter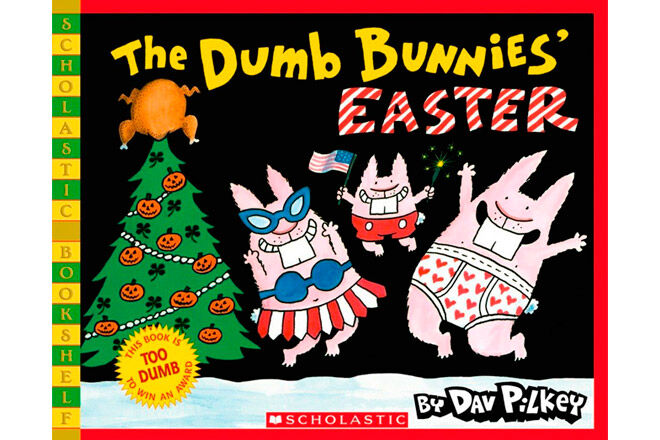 The Dumb Bunnies' Easter by Dav Pilkey: Hang on a sec. Is that a Chrissy tree with Halloween decorations and a turkey on top? Oh no. It looks like the Dumb Bunnies have got their dates mixed up and are celebrating Easter on Christmas Eve. It'll be a cracker! An Easter book perfect for the Captain Underpants set.
The Easter Bunny's Helpers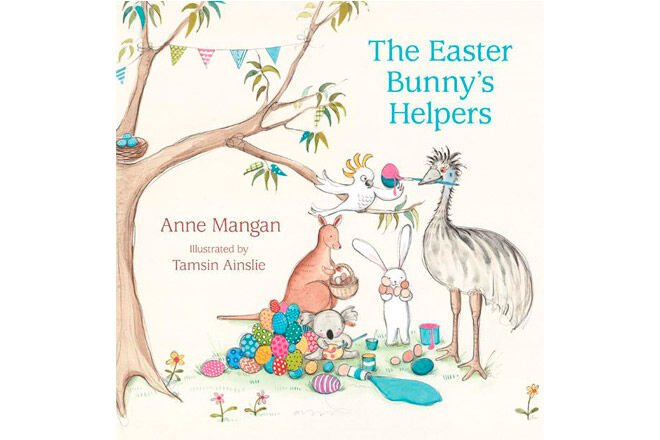 The Easter Bunny's Helpers by Anne Mangan & Tamsin Ainslie: Mateship is the great Australian way, so when the Easter Bunny needs a hand delivering eggs, a tribe of Aussie critters put up their paws to help.
Peter Rabbit: Easter Surprise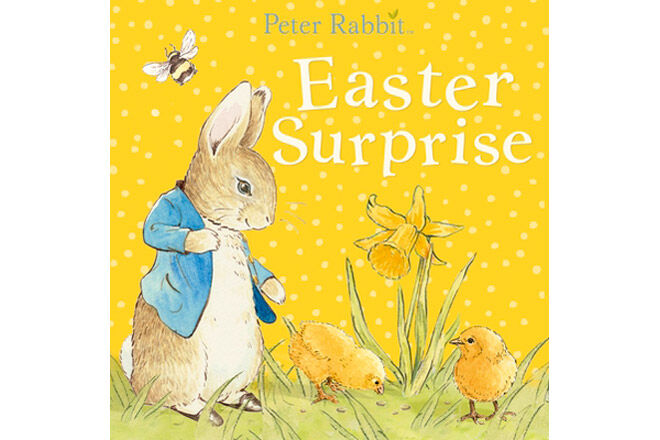 Peter Rabbit: Easter Surprise by Beatrix Potter: Tiny hands will be all over the bumpy bunny on the cover, and there are more "gooos" and "gaaas" inside as Peter Rabbit shares an Easter surprise with Tom Kitten, Jemima Puddle-Duck and babies everywhere.
A Very Hungry Caterpillar Easter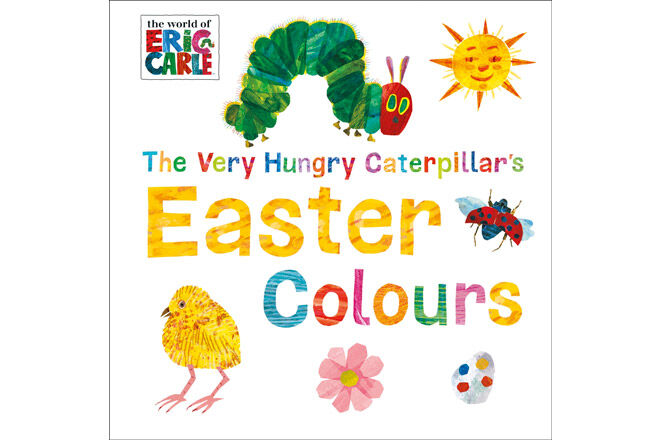 The Very Hungry Caterpillar's Easter Colours by Eric Carle: Red and yellow and green and blue, we can see an Easter rainbow in this gorgeous board book for bubbas. With simple words and pictures on every page, it gives cherubs a taste for their first colours. Nom, nom.
Oi Oi Oi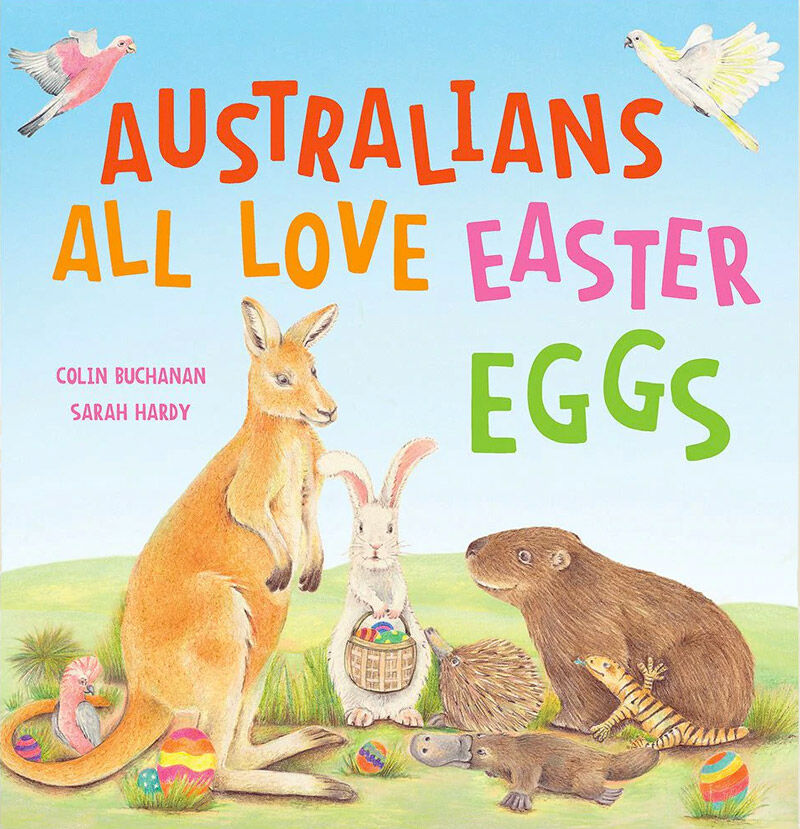 Australians all Love Easter Eggs by Colin Buchanan. The Aussie animals love doing an Easter egg hunt. But the poor critters at Bunyip Creek never get any Easter eggs! It's just too hard for the Easter bunny to get there. Can the other Aussie animals help the Easter bunny make it to Bunyip Creek?
Sharing is fun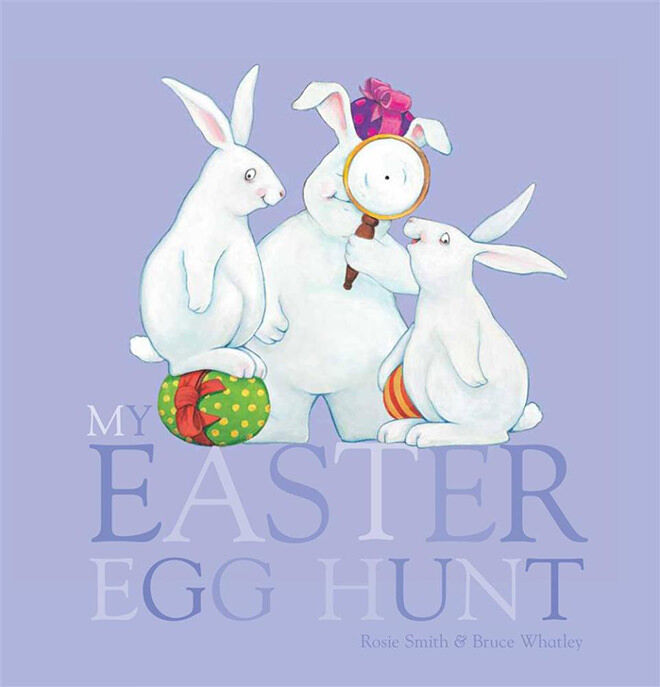 My Easter Egg Hunt by Rosie Smith & Bruce Whatley: A beautifully illustrated board book about how much fun you can have finding eggs here, there and everywhere. And how much better they can taste when you share them!
Ready, set hunt!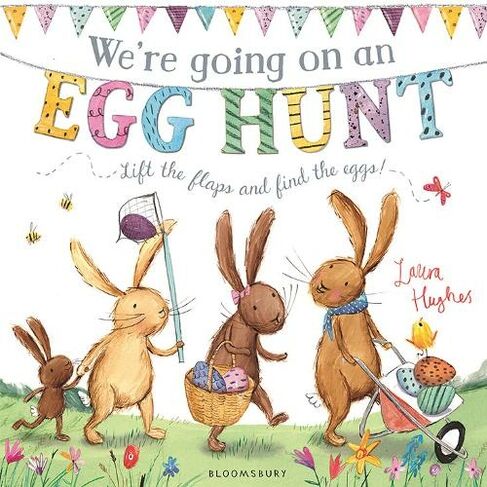 We're Going on an Egg Hunt by Laura Hughes. Based on the traditional 'We're Going on a Lion Hunt' rhyme, the delightful illustrations and read-aloud story will make this board book a huge springtime hit with all fans of search-and-find and lift-the-flap books.
Spot finds an egg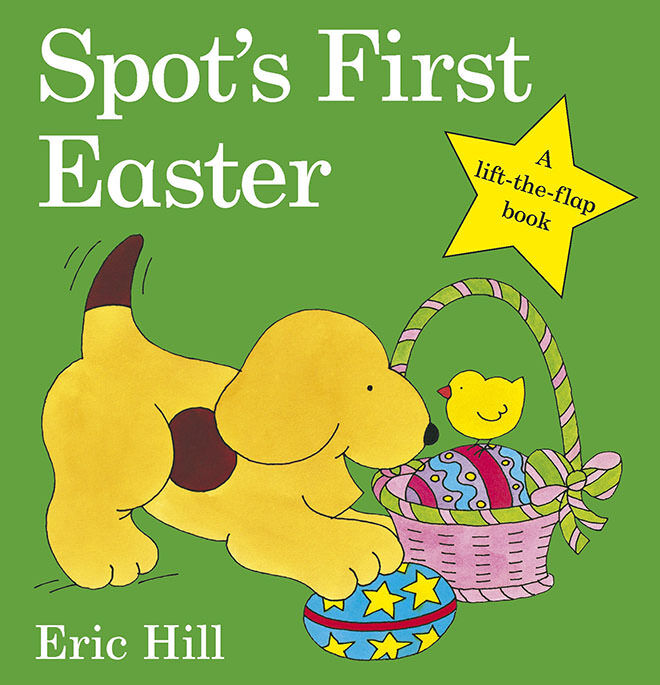 Spot's First Easter by Eric Hill: The Easter Bunny has been to visit and has hidden eggs for Spot to find. Lift the flaps and help Spot find the eggs in this fun board book.
All aboard the Easter express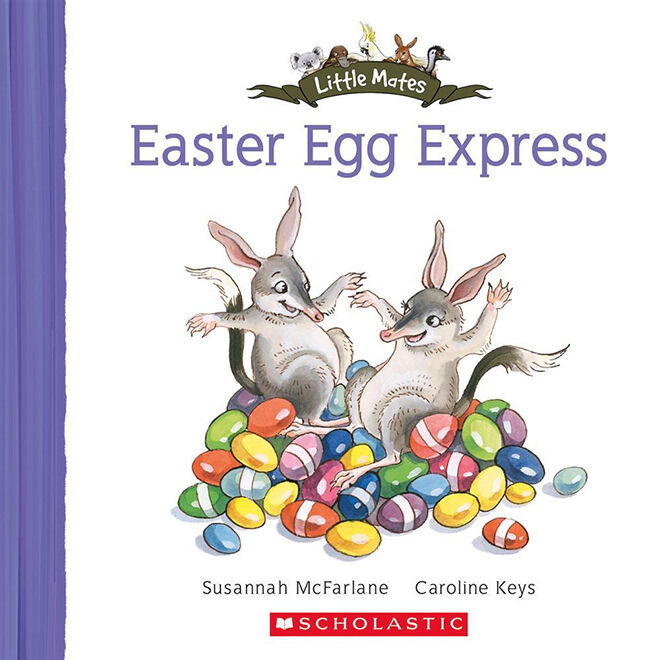 Easter Egg Express by Susannah McFarlane & Caroline Keys: Eric and Ellie the Easter bilbies are in charge of delivering all the Easter eggs. Come along for a fun adventure as they energetically hide all the eggs for their friends to find.
Easter Love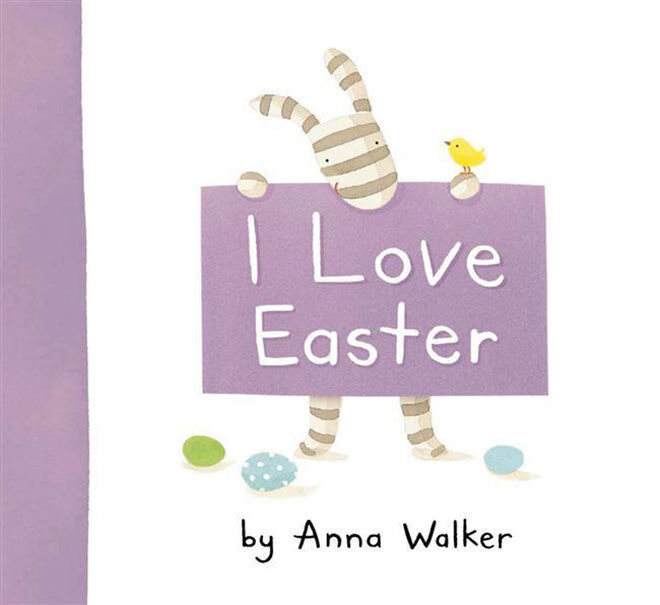 I Love Easter by Anna Walker: Ollie the Zebra loves everything about Easter. The hat parade, the egg hunt and the Easter fair. Join Ollie and his friends as he has all sorts of Easter fun.
Egg decorating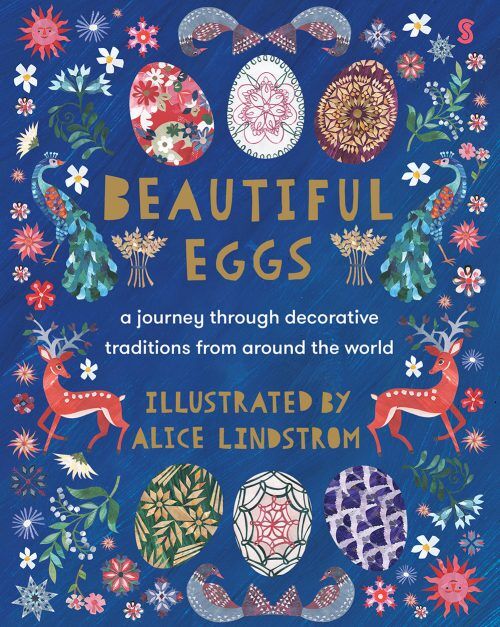 Beautiful Eggs: A journey through decorative traditions from around the world. A large-format board book for Easter that celebrates traditions of egg-decorating from around the world in exquisite cut-paper illustration.
Easter Bible Stories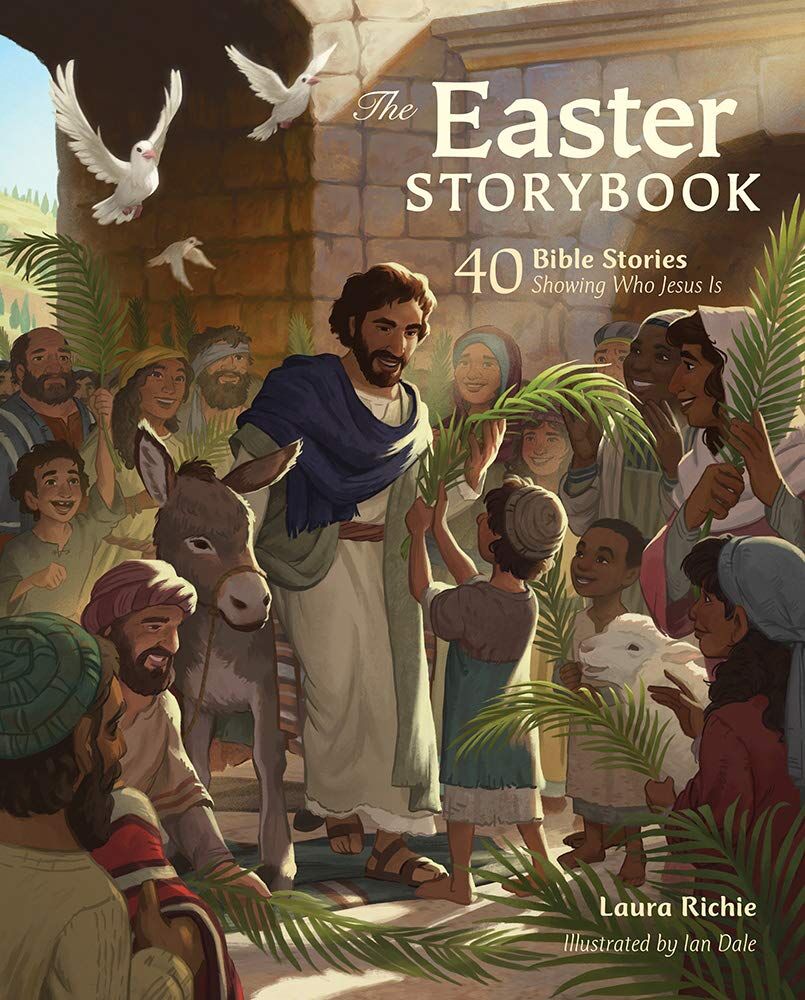 The Easter Storybook, by Laura Richie. Starting with Jesus' time in the temple as a boy and ending with His appearances after the resurrection, The Easter Storybook invites readers into the big picture of God's love.
Hats off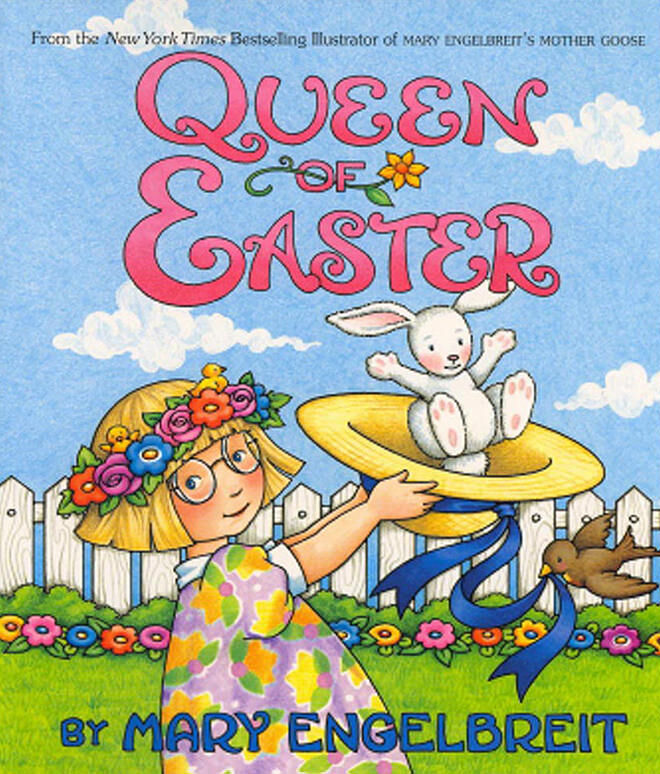 Queen of Easter by Mary Engelbreit: Ann Estelle wants to be the Queen of Easter at the hat parade. Until her Mum gives her a plain straw hat – how will she be the Queen with such a boring hat?
A little bilby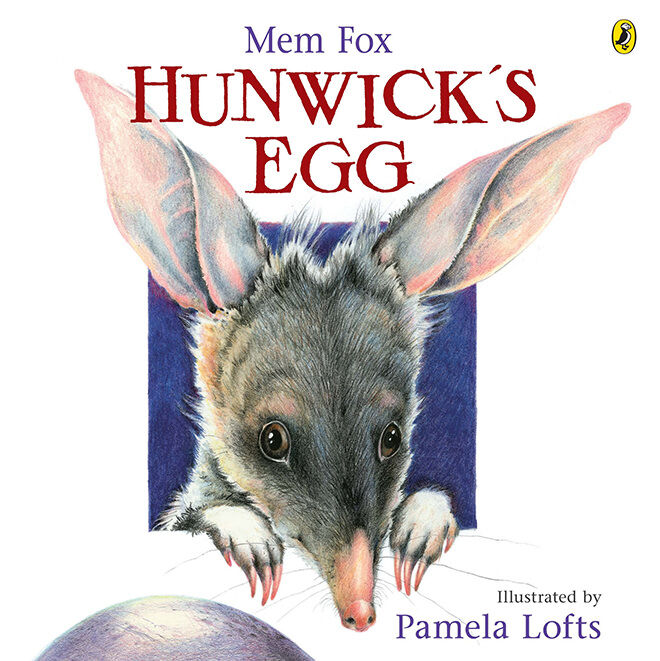 Hunwick's Egg by Mem Fox & Pamela Lofts: One day Hunwick finds an egg outside his burrow and only he knows its secret. This is a beautifully illustrated 32 page tale of identity and belonging.
Happy Days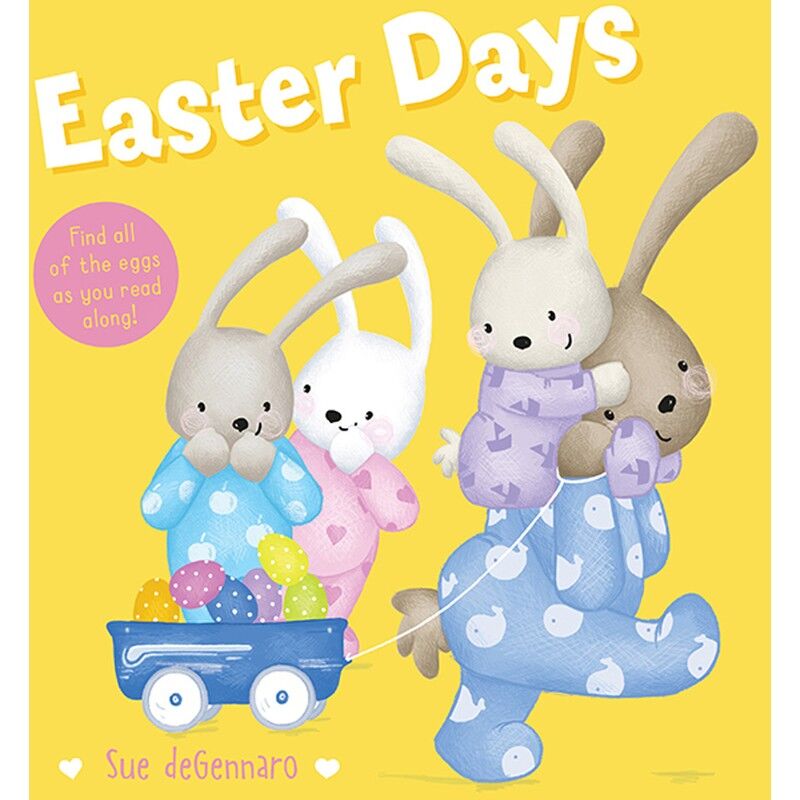 Easter Days by Sue de Gennaro. Today is a hunting for eggs day. There's so much fun to be had, and all sorts of places in the garden to look. But whether the eggs are found or not, the joy of Easter comes from spending time together.