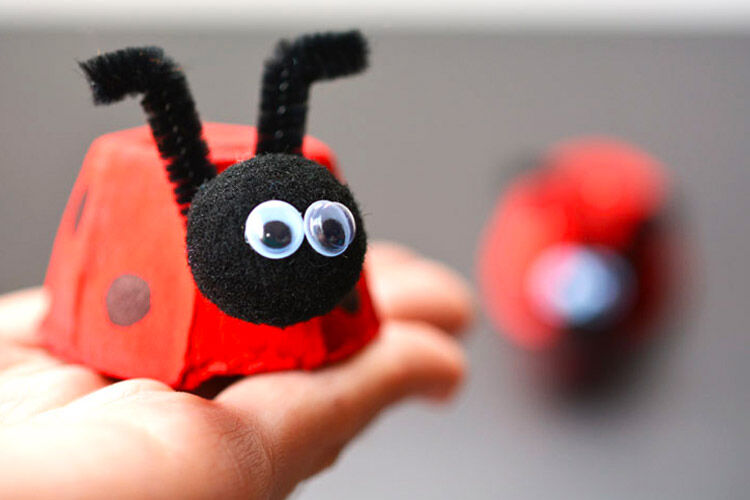 Transforming everyday objects into a masterpiece with our mini-me is one of life's simple pleasures. And if the crafting keeps those fidgety fingers busy for a few hours, we're all in.
To prove that you don't need an entire cupboard filled with glitter and glue sticks to get your crafty kicks, we've found stacks of easy projects using the ever-so-humble egg carton.
From fun animal scenes to seriously cool monsters and dragons, here are 23 egg carton crafts for kids to make at home.
23 Easy Egg Carton Crafts for Kids
1. Waddle this way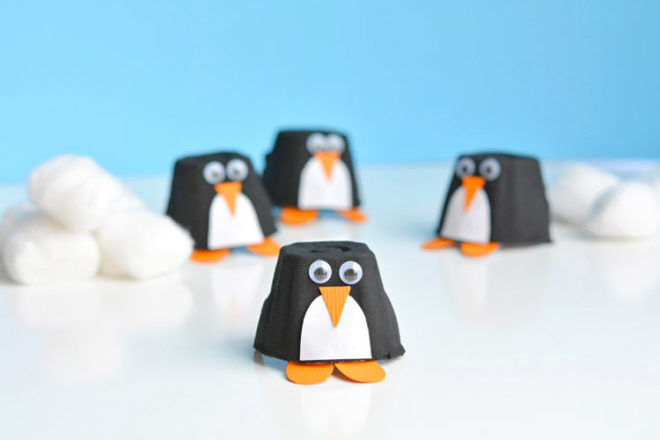 Bring the icy artic indoors with your very own waddle of penguins, complete with googly eyes for cuteness, of course! (via One Little Project)
2. Vroom vroom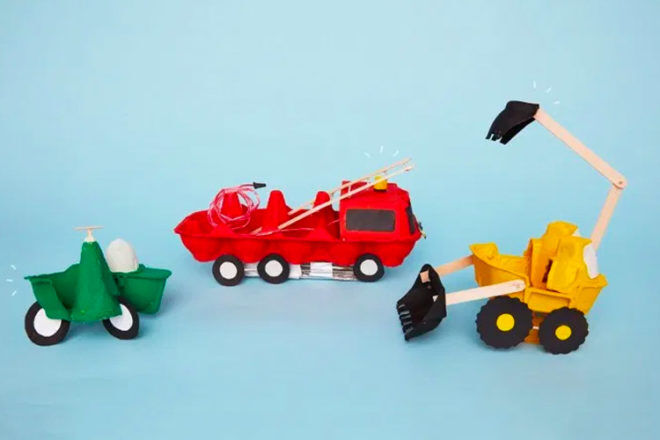 Nee Naw, Nee Naw! Whether they're totally digging diggers or forever chasing firetrucks, they'll love re-creating their favourite vehicles, miniature style. (via Wonderbly)
3. Eye see you!
Super sharp teeth, crazy big eyes and lizard-like tongues, these egg carton monsters are made for mini scares. (via The Craft Train)
4. Easter egg time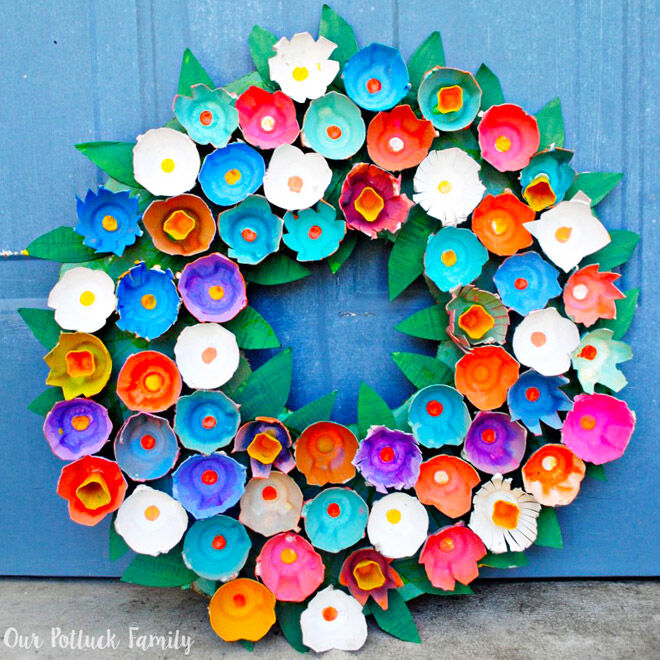 A different kind of Easter egg, but still totally sweet. We can't get enough of this beautifully bright homemade Easter wreath. (via Our Potluck Family)
5. What a catch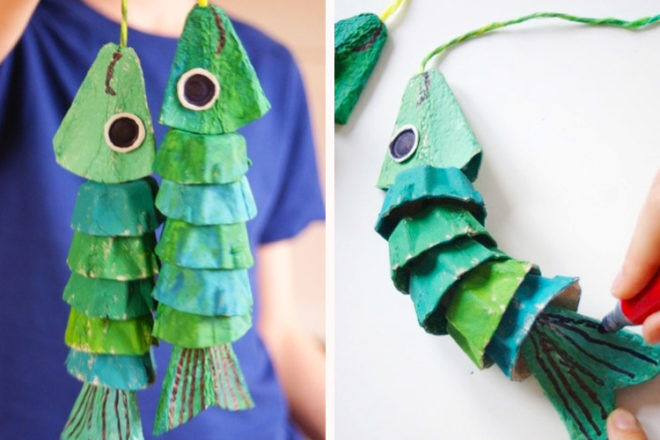 The easiest catch they'll ever make! Colour each egg cup a different shade of green, add eyes and a tail, and hey presto! (via Ekodziecko)
6. Not-so-fancy flowers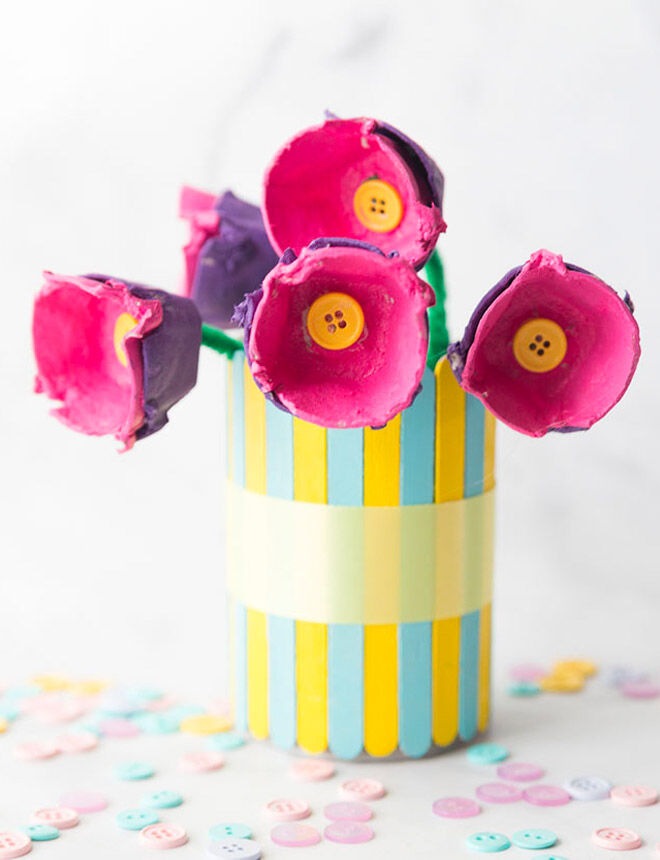 Flowers can still look fancy and fresh without the flashy price tag. Just take a look at this bouquet of beautiful blooms! (via The Best Ideas for Kids)
7. Decorated dragon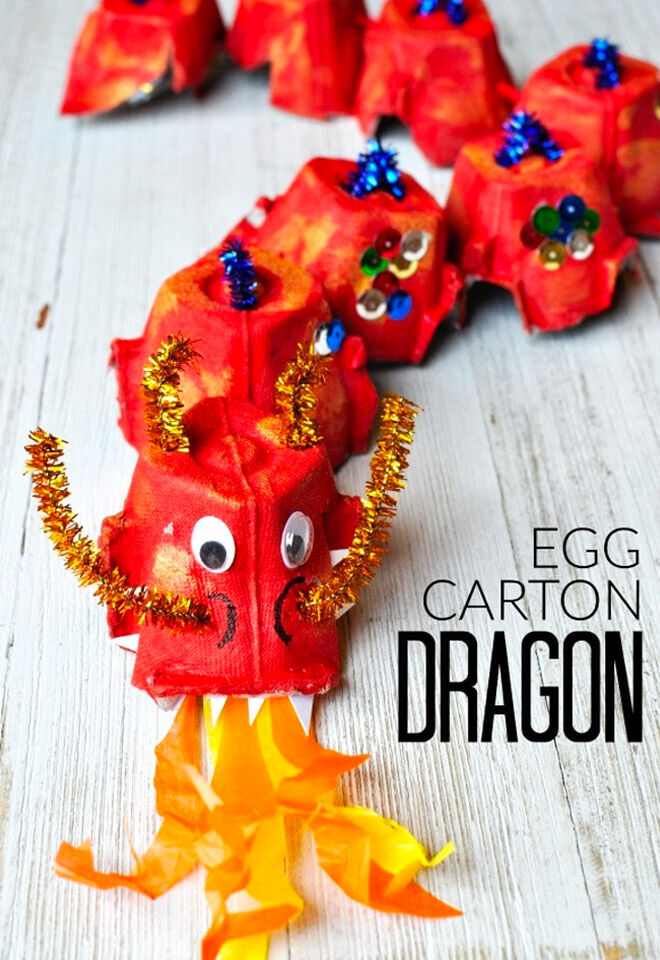 Pipe cleaners, sequins and googly eyes – this fire-breathing dragon makes raiding the craft cupboard totally worth it! (via I Heart Crafty Things)
8. Licking lizard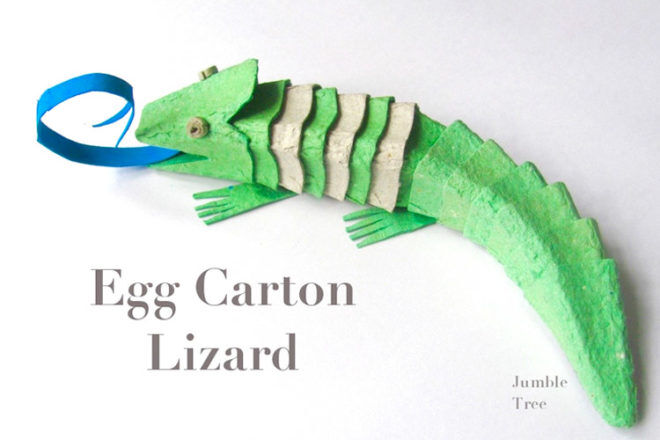 Making this egg carton lizard involves a simple game of stacking. Alternate different colours of cardboard to create a colour changing body. So cool! (via Patchwork Parent)
9. To the chopper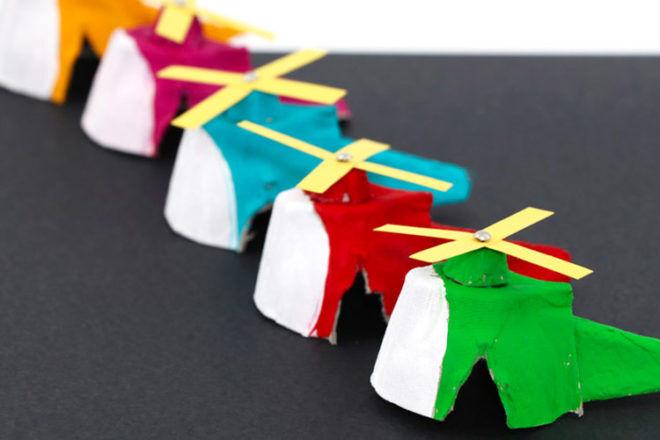 Red, yellow, blue and green. Create a rainbow fleet of choppers lining up for take-off! (via The Craft Train)
10. Say cheese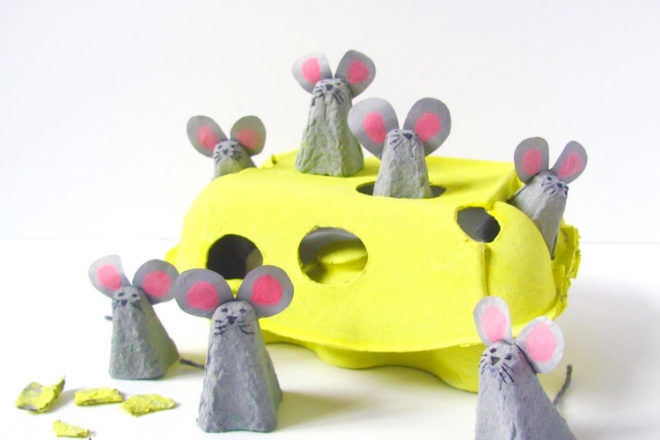 Apparently we're not the only ones who love a bitey cheddar. These egg carton mice are a fun project for the whole family to get involved in. (via Patchwork Parent)
11. Tiny turtles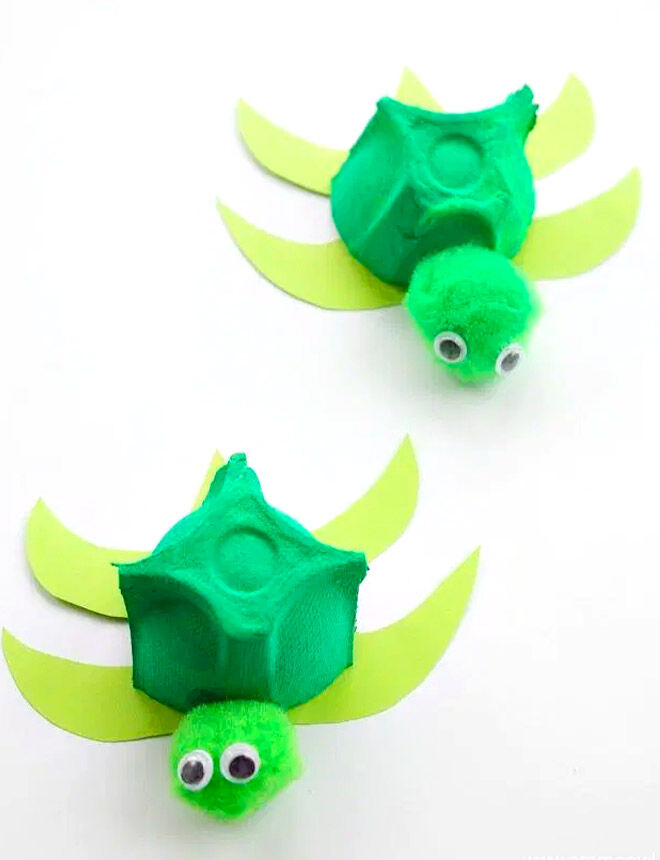 It doesn't get much cute than teeny tiny turtles heading out to the sea. You'll need green cardboard, pom poms and googly eyes – simple! (via Emma Owl)
12. Time for tea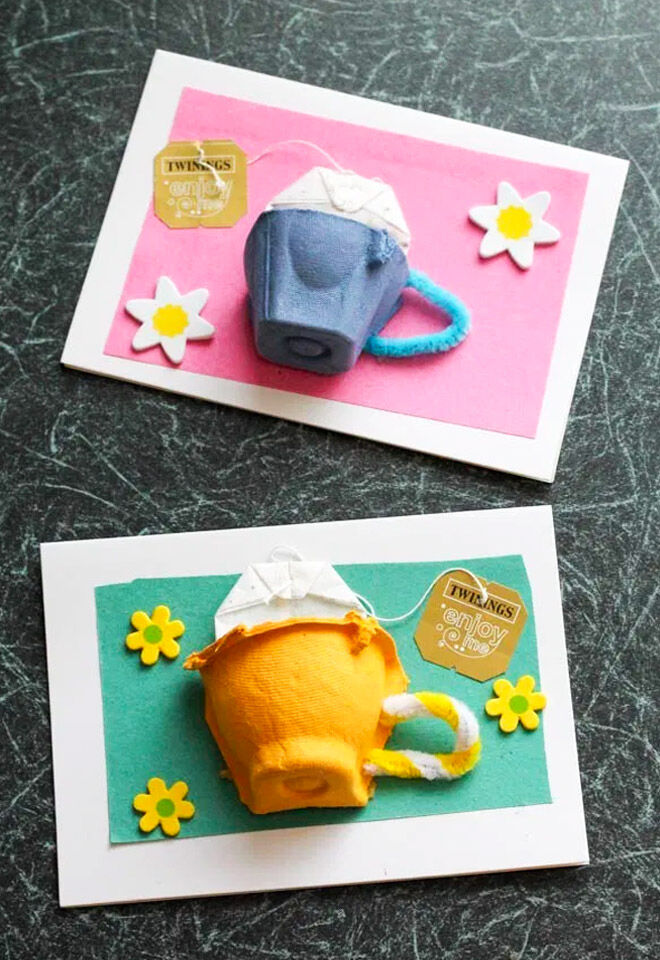 A nice cup of tea can feel like a hug in a mug. These egg carton tea cards are a thoughtful gift that takes no time at all. (via In The Playroom)
13. A whale of a time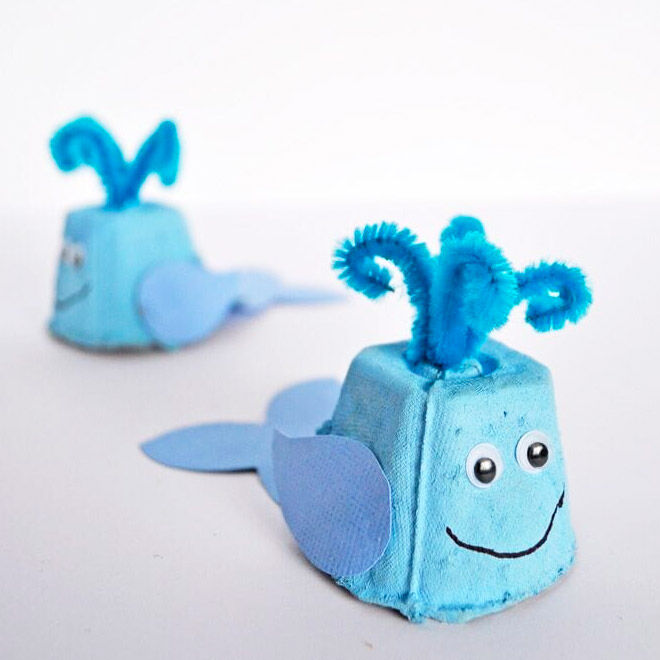 Create an underwater world made completely of cardboard and these egg carton whales can be the stars of the show. (via I Heart Crafty Things).
14. Making mermaids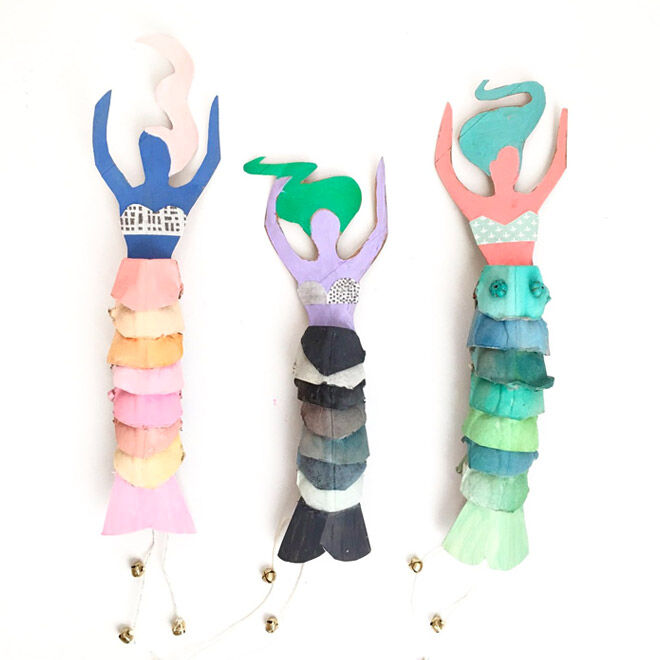 Fans of The Little Mermaid will love making this trio of beauties. (via Art Campla)
15. Cheep Cheep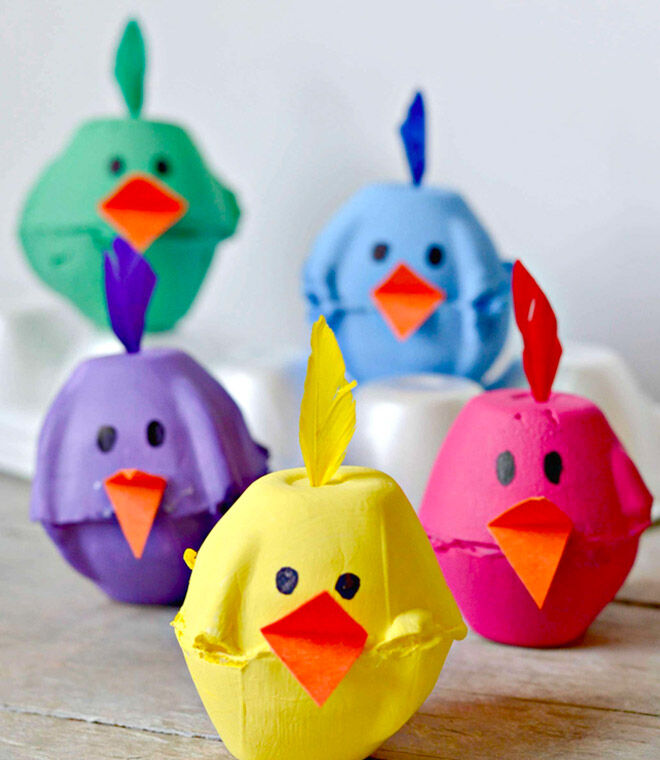 A great little project for Easter, this colourful egg carton idea is simply adorable. (via Typically Simple)
16. Cardboard crystals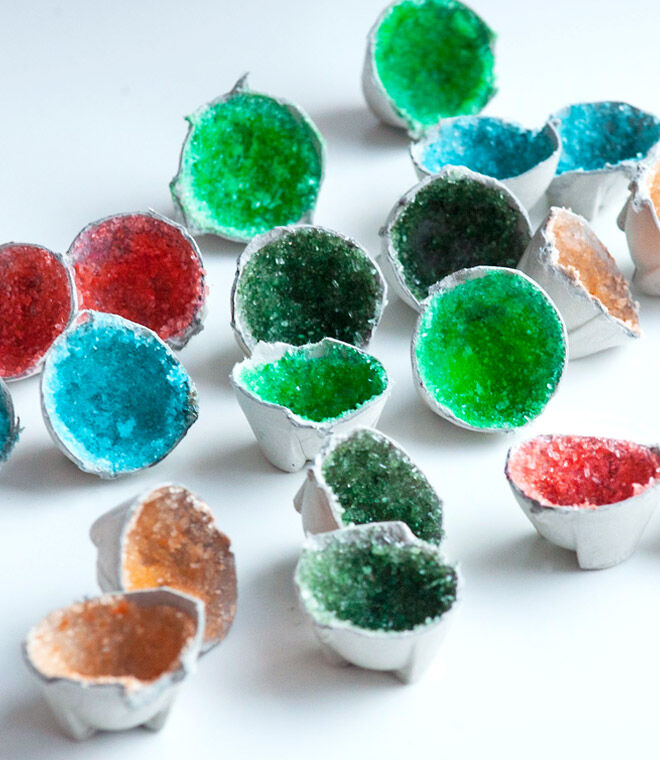 Who knew you could get so creative with egg cartons? Budding scientists behold – ggg carton geodes! You'll need Epsom salts and a few bottles of food colouring to recreate this egg-cellent experiment. (via Family & Craft Online)
17. Easter bunny buddies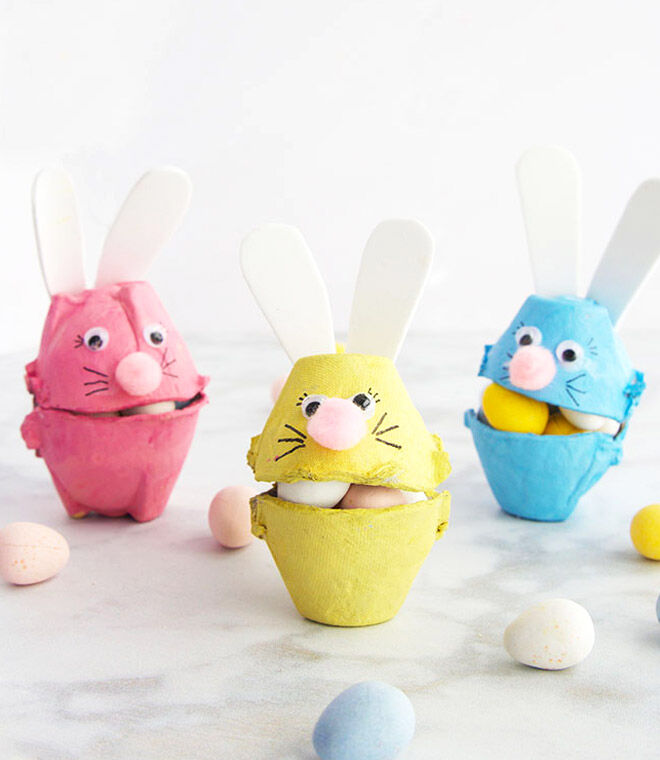 Pint-sized and the perfect place to pop their Easter loot. These egg carton bunnies make a delightful addition to the day's celebrations. (via The Best Ideas for Kids)
18. Fishing fun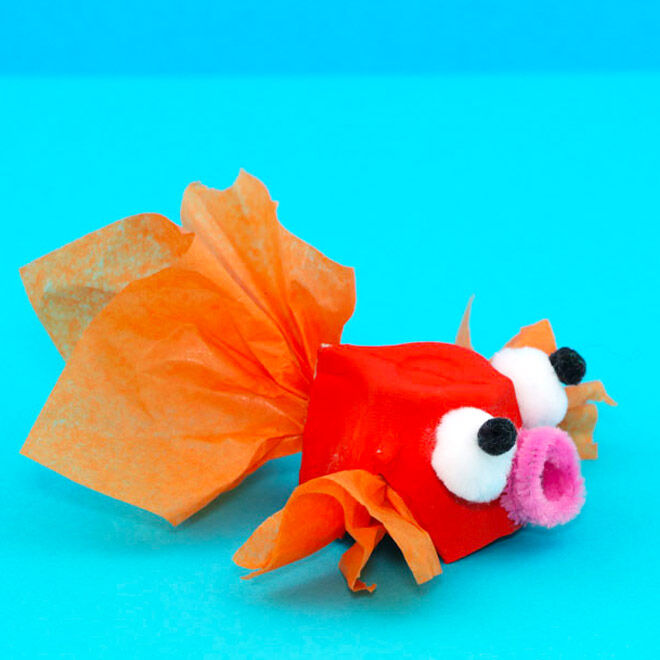 Those eyes! The tail! That mouth! We love every inch of this egg carton goldfish. (via The Craft Train)
19. Red rooster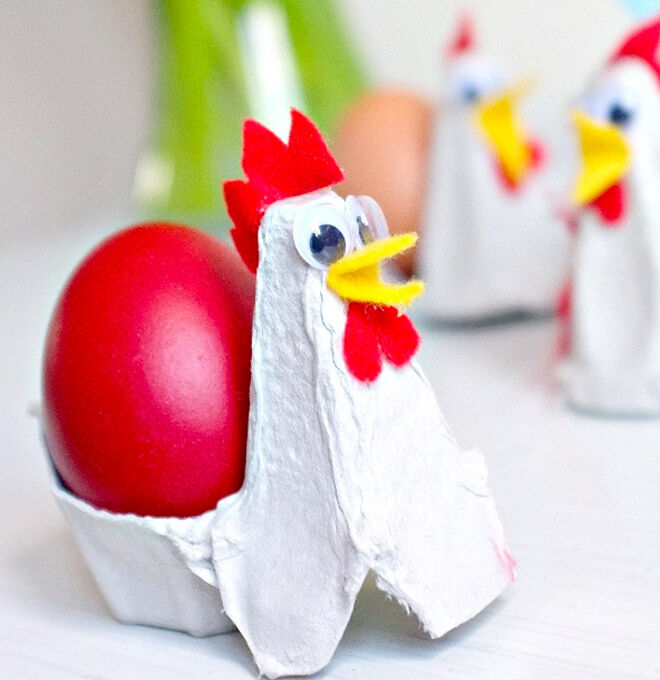 These cute little chickens are a quick craft for the kids to dive into, plus they double up as egg cups too. Brilliant! (via Red Ted Art)
20. Play prince and princess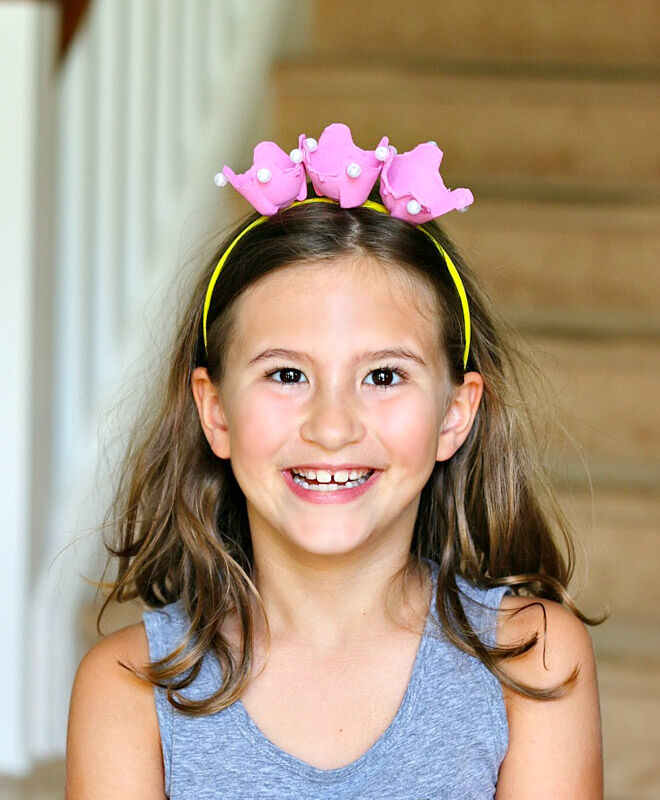 And just like that, she was crowned Queen of Egg Carton Kingdom! (via Eze Breezy)
21. They won't beeee bored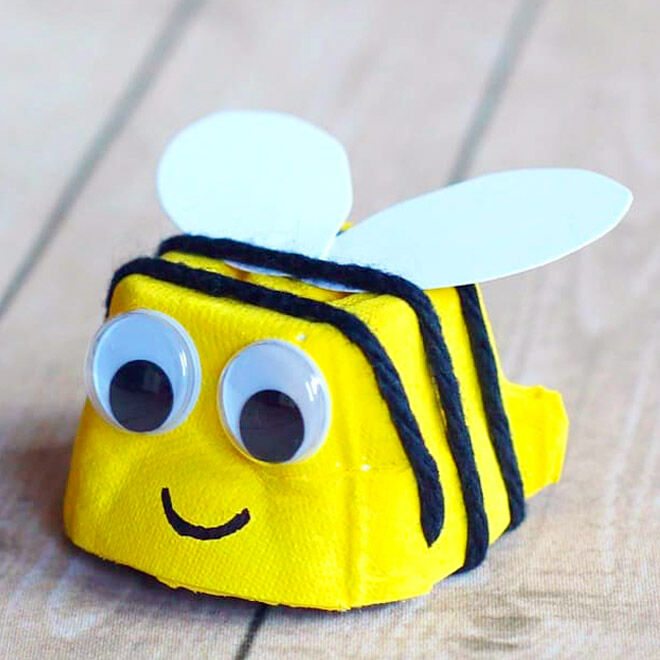 Recycle those egg cartons and create your very own (sting-free!) bee colony. (via Buggy & Buddy)
22. An apple a day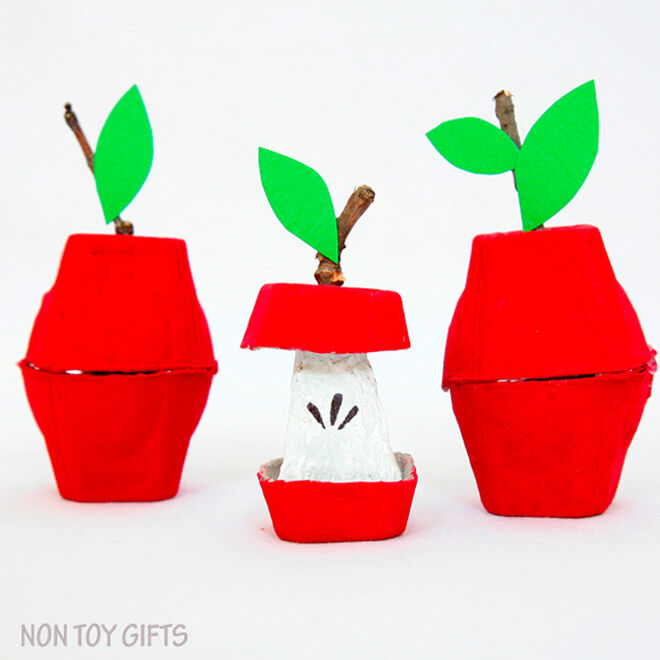 Teach them about healthy eating habits all while having a good dose of fun with these easy egg carton apples. (via Non Toy Gifts)
23. Little ladybirds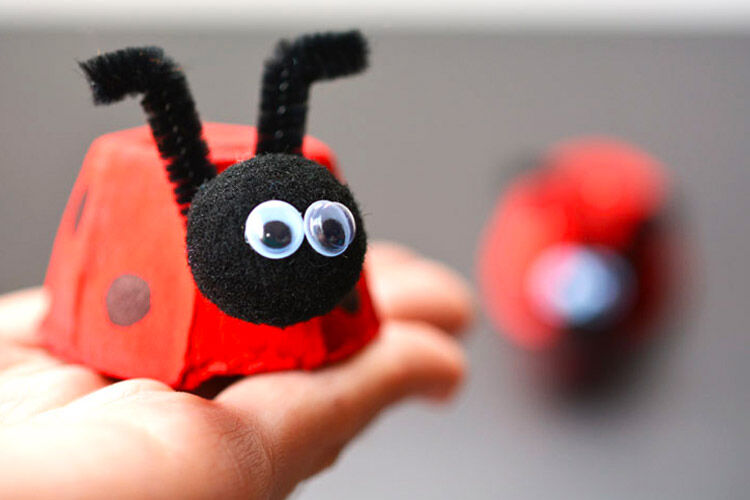 We seriously can't get over the cuteness of these lovable little creatures. Make backyard scavenger hunts even better with a few ladybirds lurking between the trees. (via One Little Project)
---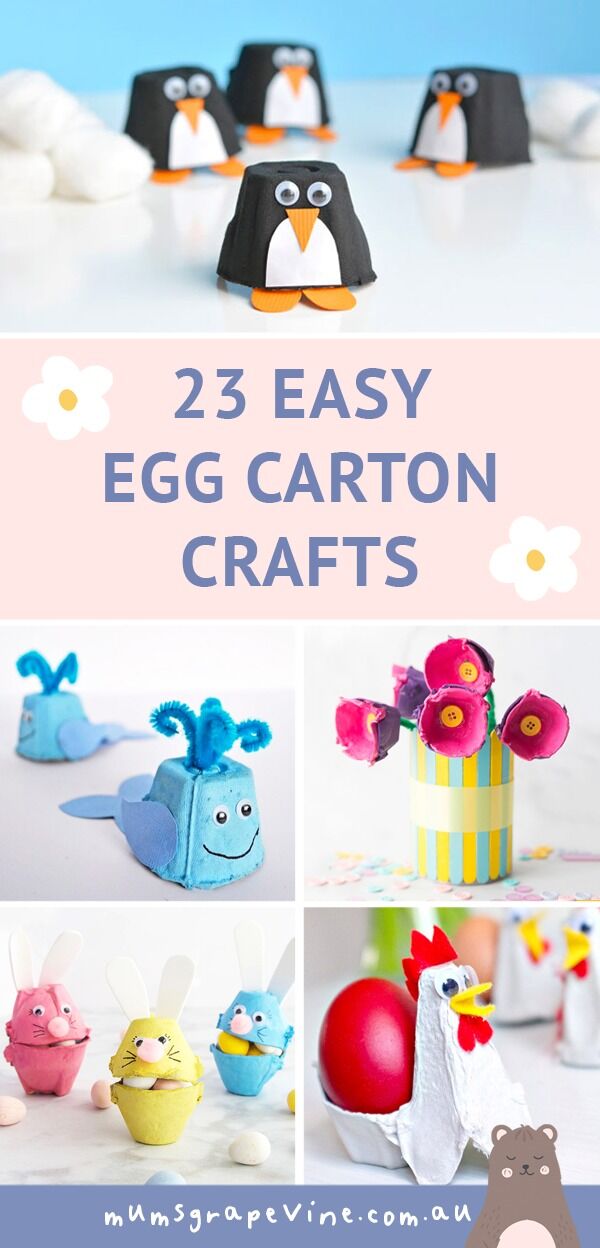 Read next …
Looking for more craft ideas and inspiration? You'll find stacks of stay-at-home fun in these next few articles: