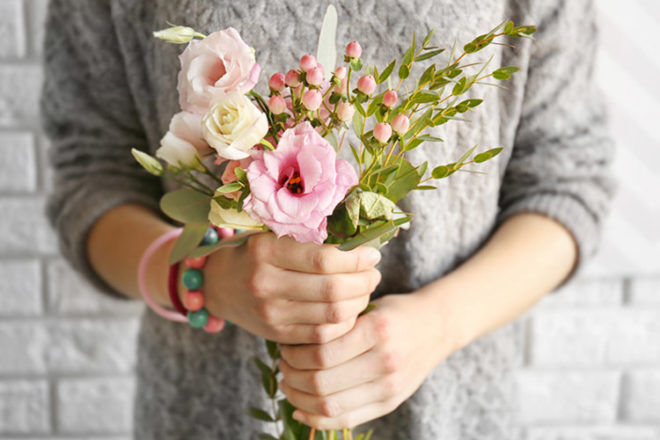 Gifts for mum don't have to cost the earth. And while it may not be customary to buy a Mother's Day gift for ourselves, there's no harm in a little hinting here or there to the hubby and the kids.
Whether you're a whiz in the kitchen, a style icon at the school gates or a boss mum who means business, our list of gift ideas for mum has every type of mumma covered.
So without further ado, here are our favourite gifts for mum – from inexpensive finds to luxe items to make her feel very loved.
Cheap and cheerful …
Movie tickets
iPad or phone case
Her favourite chocolate
A terrarium or a potted plant
iTunes voucher
Cut flowers
A free massage from the kids
Coffee card gift voucher
Good bottle of wine
Book
Personalised diary
Makeup or nail polish
A fancy tea cup
Cosmetics case
A bit more … (under $100)
Yoga sessions
Bathrobe
Beach towel
Spa voucher
Magazine subscription
Cooking class
Dancing lesson
Beach tent
High tea
Scarf
Earrings
Hair curler or straightener
Cookbook
Yoga mat
Sunglasses
Silky PJs
Fitness tracker
Electric toothbrush
Perfume
Wine tasting experience
Clothing voucher
Manicure or pedicure
Splash out …
Personalised jewellery
Coffee machine
Restaurant voucher
DSLR Camera
Hair cut and colour voucher
Luxe bedlinen
New handbag
iPad mini
Kindle / e-reader
Weekend away
KitchenAid stand mixer
Family photoshoot
A weekly cleaner for a month
Thermomix
Make it personal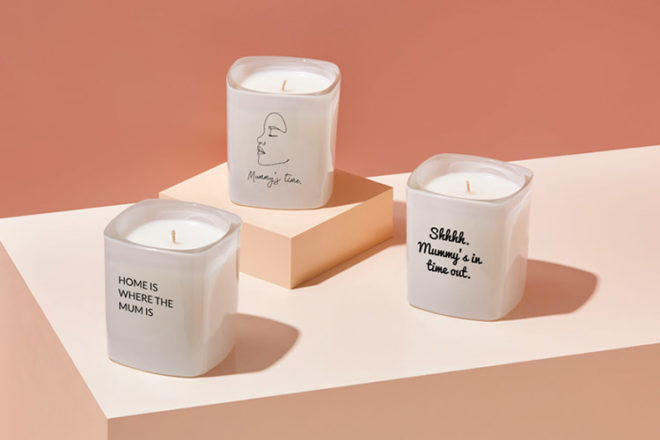 Instant relaxation guaranteed. Hand-poured in Australia using natural soy wax, these candles burn for 40 blissful hours of 'me-time'. Choose from Burnt Vanilla, Wild Bergamot or Rose de Mai, then simply add a message for mum and format before checkout. Easy!
---
A new breast friend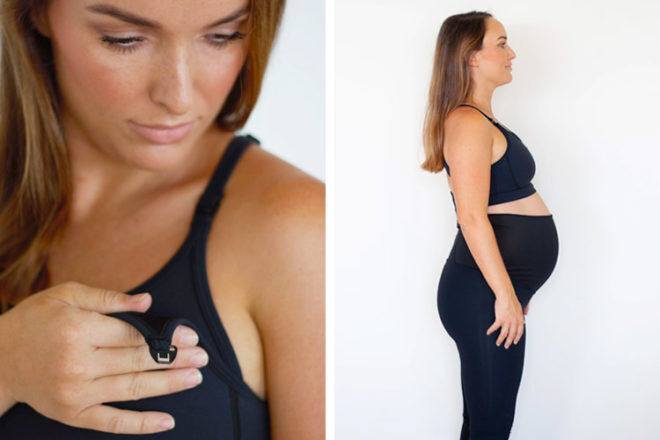 Giving new mums (and the girls) the extra support they need, the sports bra from The Ten Active clips and unclips with one hand to make feeding time a breeze. With a racerback design and hi-tech construction, it's the perfect everyday bra for pregnancy and beyond.
---
A close comfort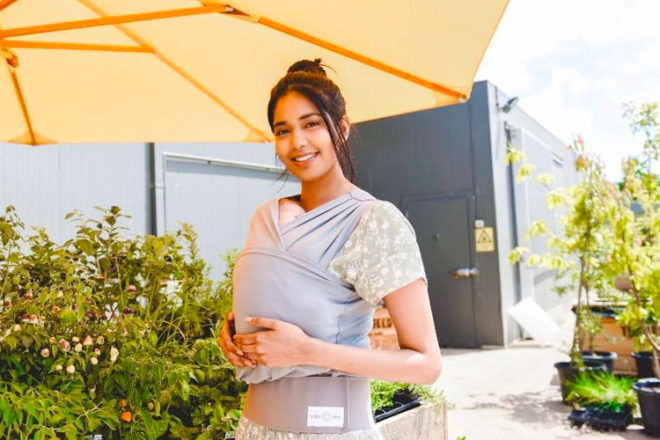 Forming a special bond with baby has never been so easy, thanks to the Baby Dink carrier. Forget the clips, buckles or wrapping of a traditional baby carrier – the BabyDink is worn like a t-shirt so mum can enjoy the closeness of carrying little cutie without all that extra fuss. We love!
---
Scoot about town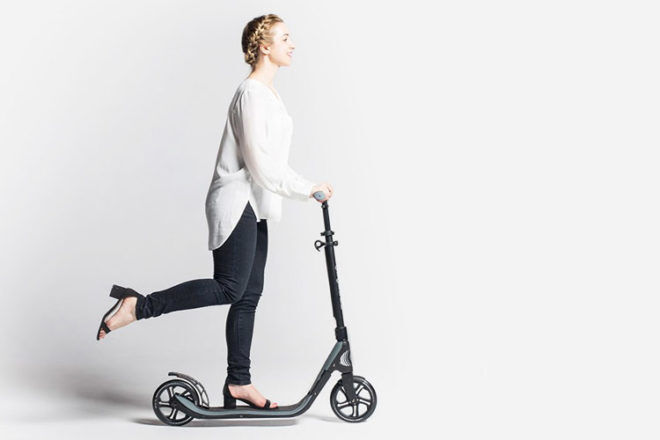 Whether it's keeping up with the kids or headed to work in a hurry, an adult scooter is a fun way to get there fast. Featuring a one-second fold for convenience and a soft, padded deck for comfort, it's sophistication and speed rolled into one. Available in white, grey and lime.
---
Beautiful notes all boxed up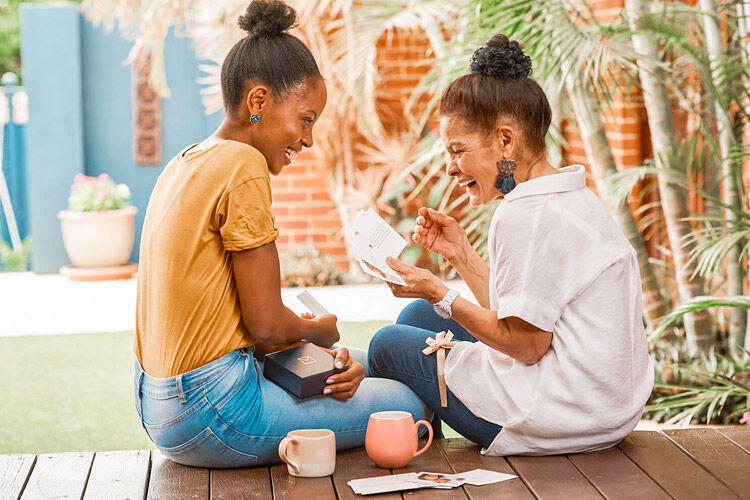 Thanks to NoteCube, memories really do last a lifetime. Printed on the finest Italian card, personalised notes with mum's best qualities are paired with your photos to create a heartfelt gift she will treasure forever.
---
Hello, vino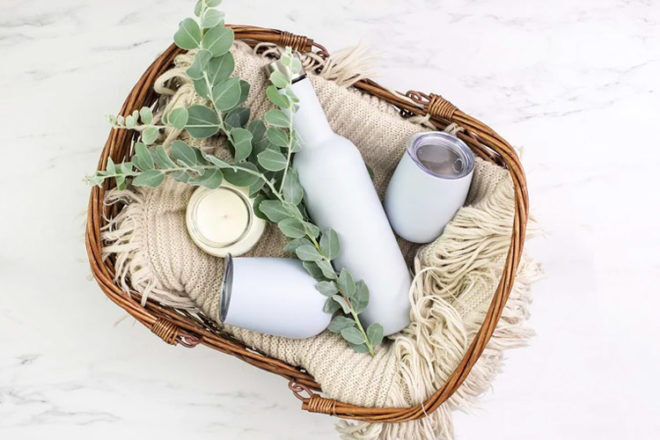 The perfect accompaniment to picnics in the sun or a weekend away in the wilderness. Simply pack mum's favourite drop and enjoy it wherever the day takes you. Available in five stunning colourways, the set includes 1 x 750ml bottle and 2 x 300ml tumblers.
---
Snack time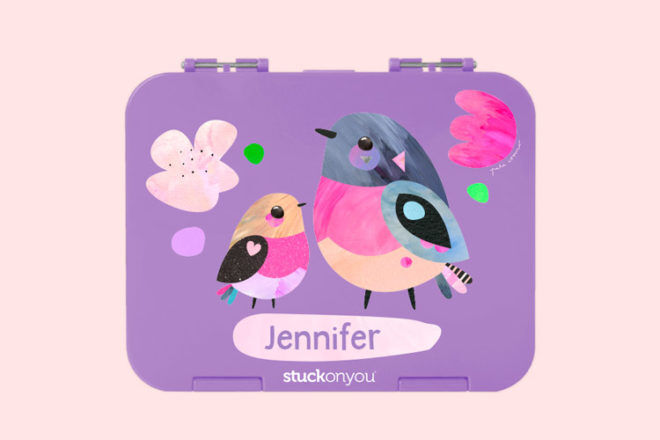 There's no doubt about it – life with little ones in tow requires a lot of energy, so having nutritious snacks on hand is one of the best ways for mama bears to power through the day. And when they're packaged in a limited-edition personalised bento box just for her, even better.
---
Cute in the kitchen
Every budding chef needs a few of these up her sleeve. And who said kitchen towels couldn't be cute? Add a little flavour to the kitchen with these sets of towels in plain, striped and vibrant floral prints.
---
A touch of luxe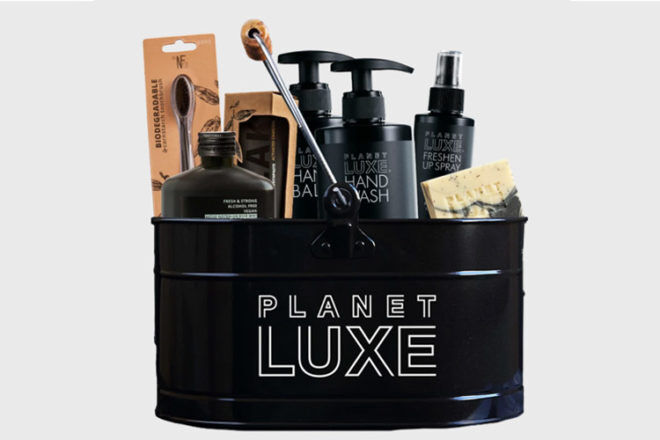 Treat mum to a neat-looking caddy packed with luxury natural products just for her. From ylang-ylang hand wash with orange peel and coconut to a heavenly spray scented with lavender – it's the ultimate gift to leave her feeling fresh and smelling fabulous.
---
Ultimate undies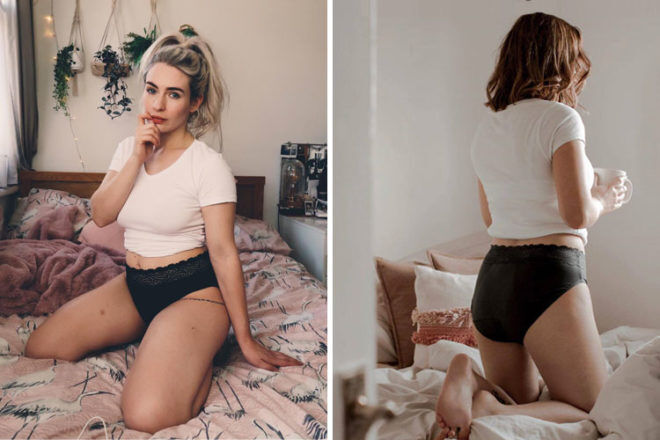 It's the leak-proof underwear women wish they knew about sooner. Designed for everything from periods to perspiration, accidents and pregnancy, these undies are about making women feel confident, no matter what their concern, shape or size. Plus, they're great for the planet too! Simply wear, wash, repeat.
---
The perfect place to sit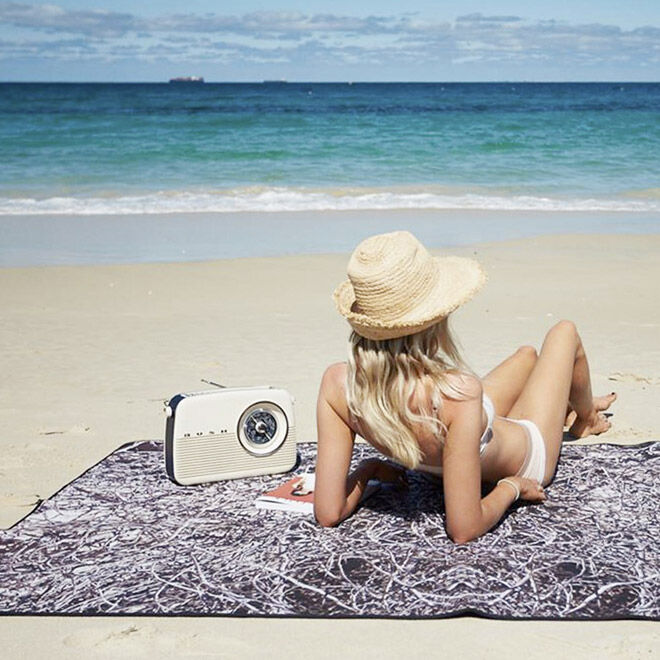 Big enough for the whole family and pretty enough for one with a good book. The cutting-edge neoprene rug is lightweight, fully waterproof and totally beach-ready. Gorgeous gifts for mum don't get much better!
---
Find calm in the chaos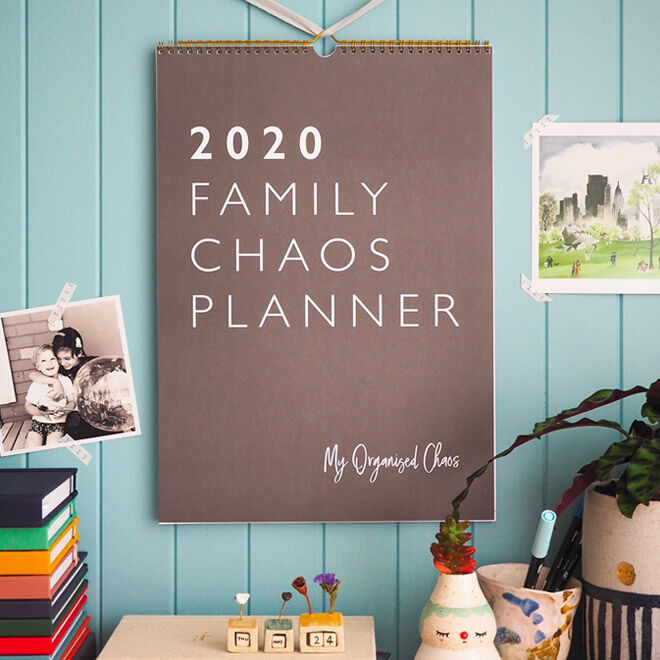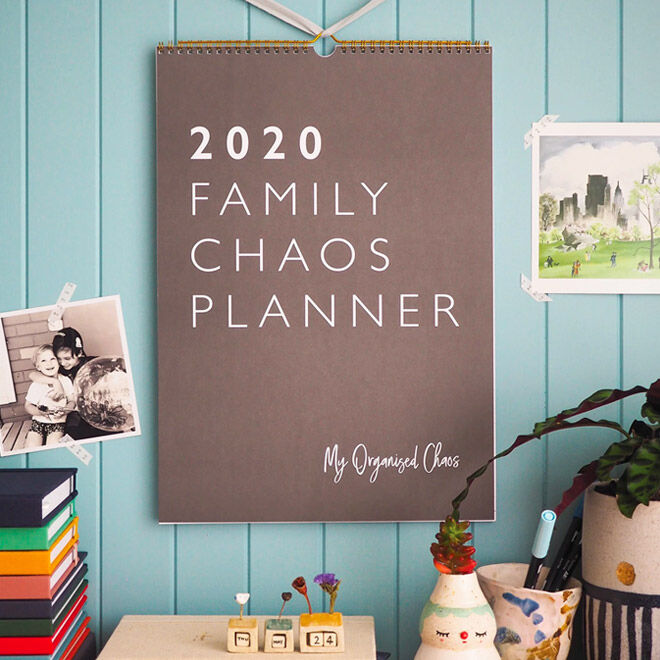 Keep family life organised and under control with a handy planner that has columns for every family member. There's even extra pages for school holidays and birthday present ideas too!
---
Stronger and longer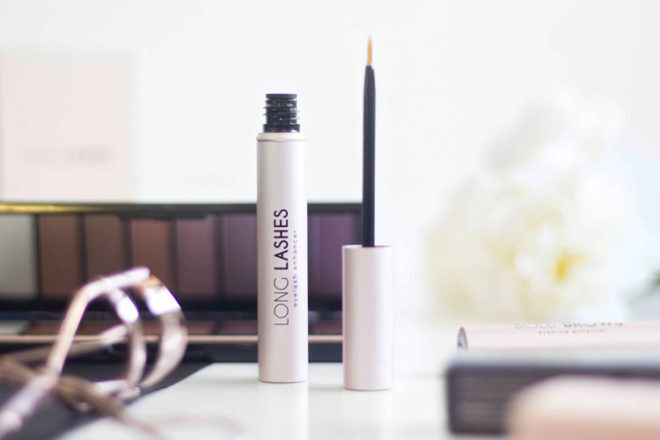 Don't be fooled by the size of this little beauty. Packed with vitamins, peptides and antioxidants, this multi-tasking serum helps to nourish and repair tired lashes, leaving them looking longer, thicker and fuller. Hurrah!
---
It's in the bag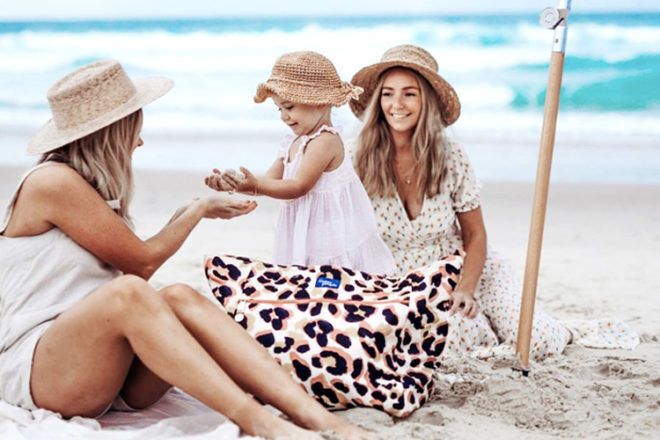 It's the bag that really does have it all. Zippered pockets, check. Water-resistant, check. Chic animal print that we can't take our eyes off, check. Whether it be a last-minute trip to the beach or an overnight escape from the brood, this is the only bag mum will ever need.
---
A good read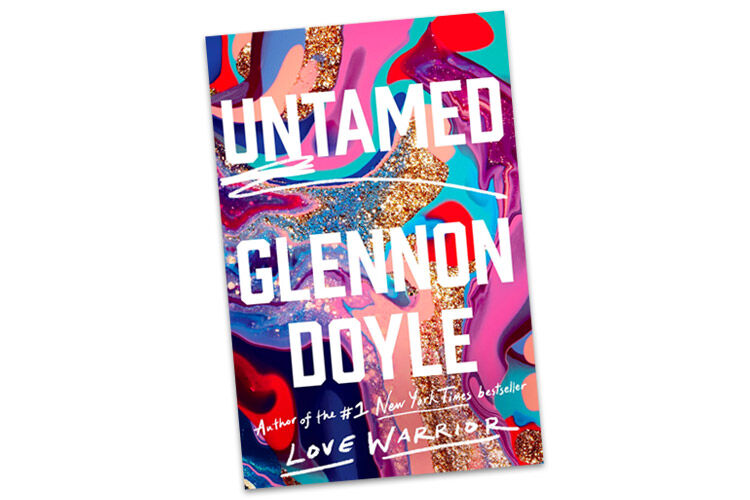 Raw and incredibly powerful, the latest book from New York Times Bestseller Glennon Doyle explores the joy we feel when we free ourselves from tired ideas of how we should behave. It's a passionate memoir that definitely deserves a spot on the nightstand.
---
Indulgence for all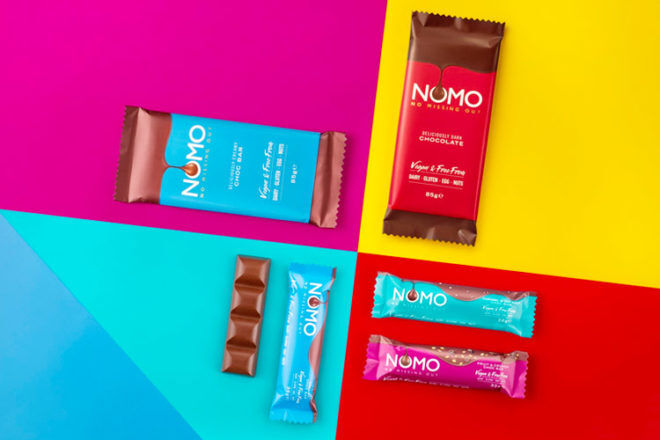 Determined not to let allergies and intolerances get in the way of great taste, NOMO chocolate is dairy, gluten, egg and nut-free yet full of delicious chocolaty flavour. With Creamy Choc, Dark Chocolate and Caramel & Sea Salt (our fave!) available, the hardest part is not eating it all at once.
---
Mummy and me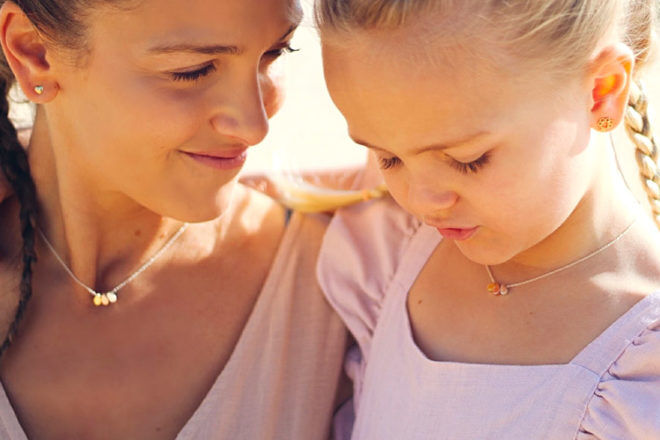 Spoil mama and her mini with a matching set of mother-daughter necklaces. Each pendant can be personalised with initials or characters to create a beautiful gift for both to cherish.
---
Fine lines be gone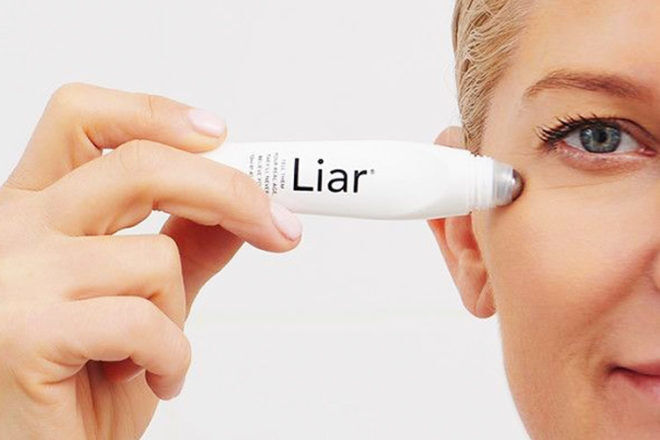 Made from 100% natural ingredients, this supercharged eye serum minimises the signs of fine lines while working to lift and firm the area around the eyes. It's the handy little helper we've been searching for!
---
Candid candles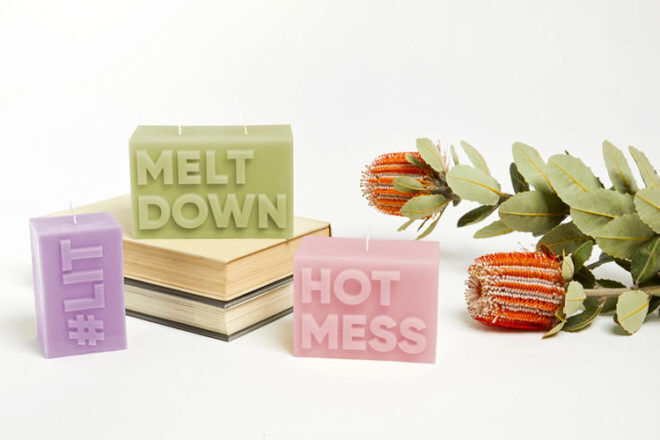 For those disaster days when nothing goes your way. These candid candles are a brilliant (and funny!) way for mum's troubles to melt away.
---
Germ-free in seconds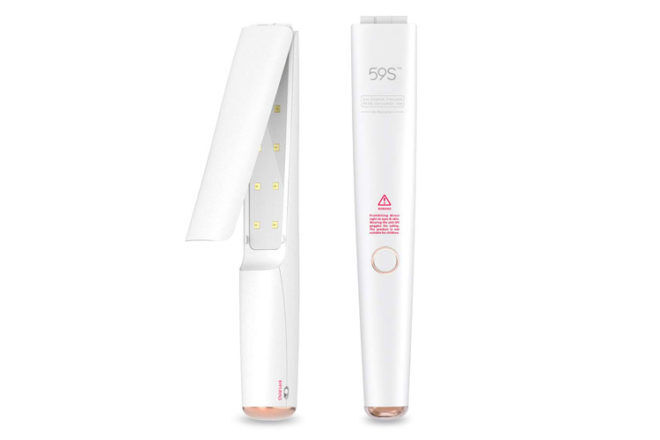 Getting rid of germs never looked so good! With a simple scan back and forth on any surface area, the innovative UV sterilising wand eliminates 99% of viruses and bacteria in less than a minute. It's a quick, portable and effective way to keep things germ-free, without the dirty work.
---
We're hooked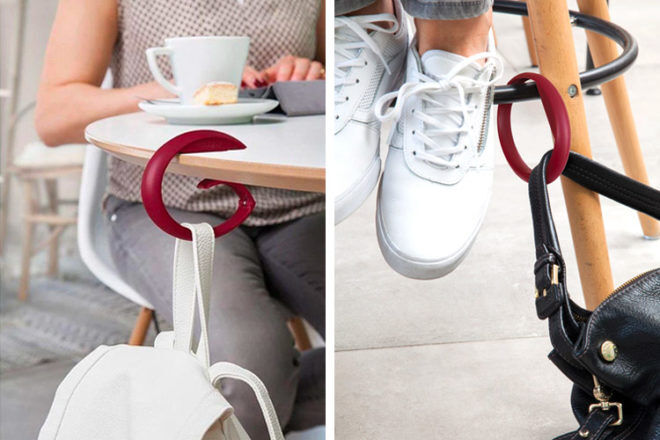 Great gifts for mum can be practical too. Keep those everyday essentials in check with a handy hook for handbags, totes, baby bags and more. Simply attach to a table or chair leg, then sit back and sip that latte without a care in the world.
---
Mindful and merry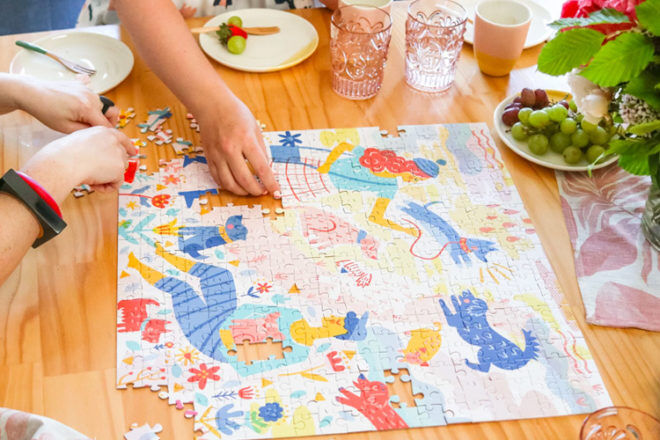 The dated puzzle has been given a modern makeover and she's an absolute beaut! Designed to give hands and fingers a break from constant scrolling, these stunning puzzles are a fab way to spend that much-needed down-time.
---
A beautiful beat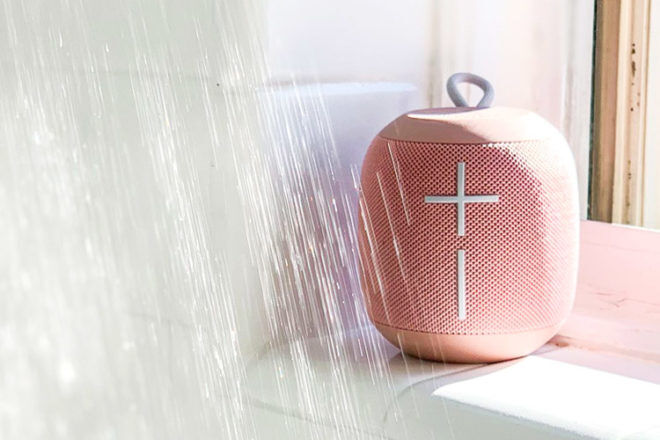 Singing in the shower is completely justified when one of these comes along for the show. Waterproof and dustproof, this baby has a 13-hour battery life so those bangin' beats can keep on coming!
---
Fancy a dip?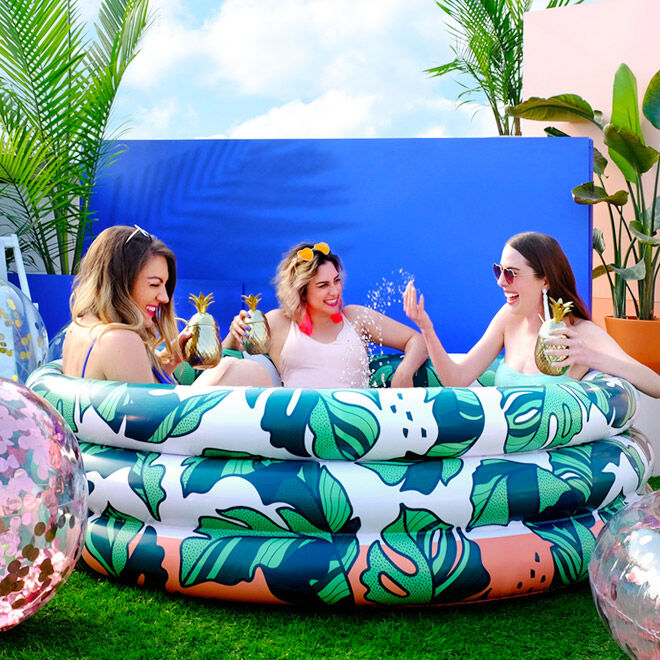 These luxe inflatable pools bring a taste of the tropics to your very own turf. Designed especially for big kids, these fab inflatables fit up to three adults for some fancy dipping fun.
---
Super cute succulents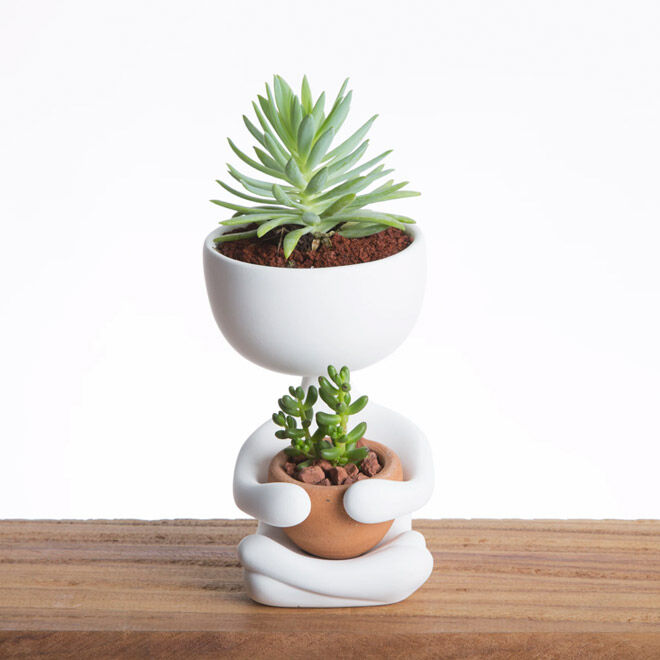 We're a sucker for a pretty plant pot but these little guys seriously take the cake. Handmade in Mexico using traditional methods, these decorative planters are a playful addition to any room.
---
Rise and shine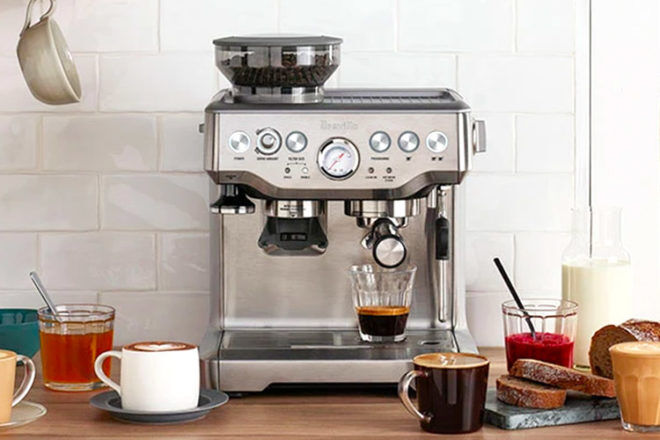 For many mums, the day doesn't start until we've had our first sip of the good stuff. With a handy machine at home, those much-needed cups of coffee can keep coming all day long. Gifts for mum that taste as good as they look!
---
Let's roll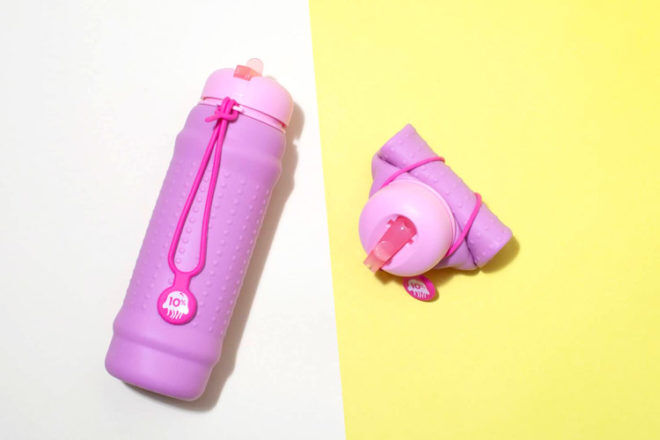 No room for a bottle in the bag? No worries! This clever creation ensures that thirst comes first. Simply roll the bottle to save space when empty and re-fill when needed throughout the day. Available in various colour combinations.
---
Funny thoughts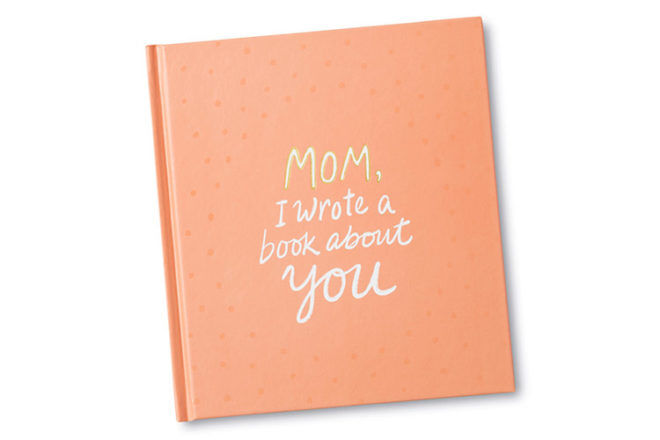 A lighthearted book that allows kids big and small to tell mum exactly how they feel. With playful prompts and charming captions, it's a delightful book for all to look back on in years to come.
---
Ready to reuse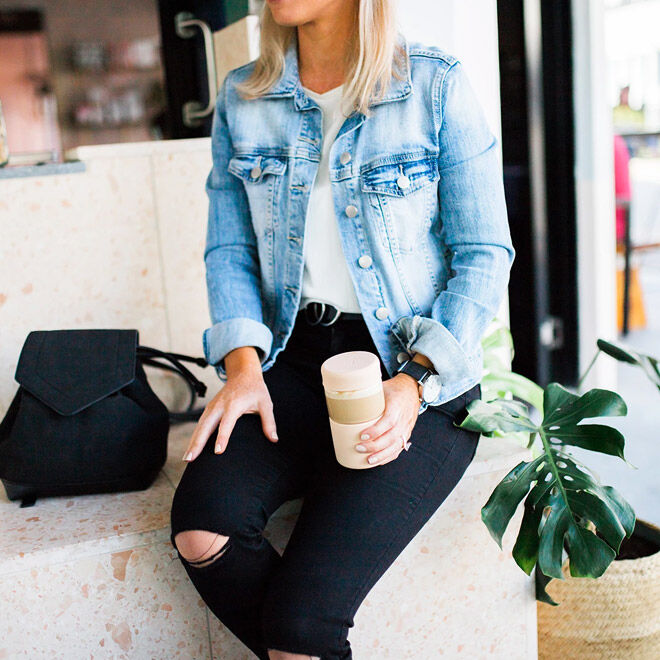 For those days when the coffee really can't wait, a convenient reusable cup is the answer. Made from borosilicate glass for that comforting 'cafe feel', mum can carry her brew from the favourite coffee hang-out (or home) to wherever she needs to be.
---
Sweet sweater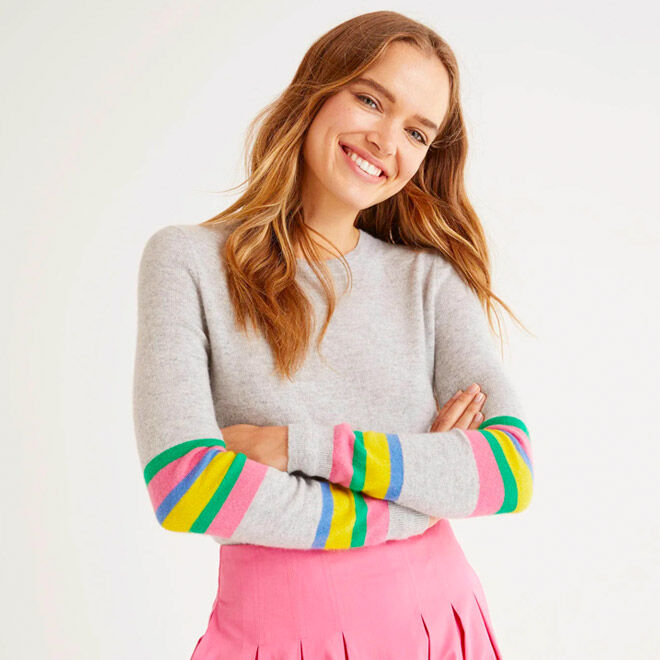 Weekends spent hibernating at home with the family feel all the more luxurious when wearing a cashmere sweater. Vibrant rainbow stripes are a reminder that summer is never too far away, and as a wardrobe essential, the price tag is completely justified – promise!
---
The perfect pamper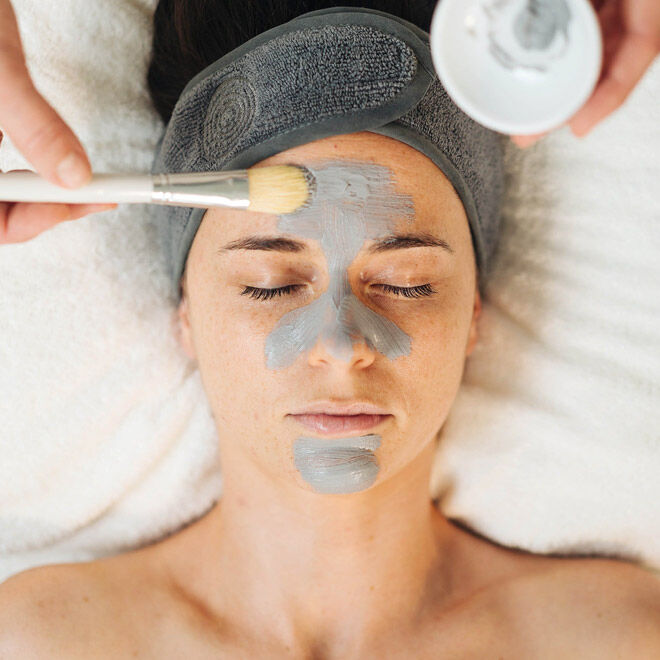 A little 'me-time' goes a long way. Especially when we spend our days looking after others. Whether it be a facial, manicure, brow tint or massage, step away from the chaos and come back feeling relaxed and rejuvenated.
---
A cosy comfort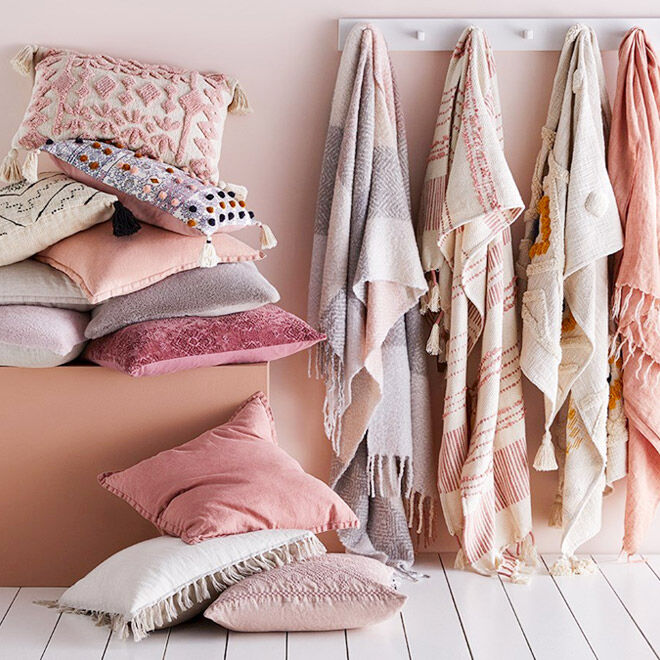 Family cuddles are made all the better with a super soft, super-sized throw. Ideal for storytime, forte making and of course, binge-watching Netflix with no kids in sight. Heaven!
---
A lovely lunch bag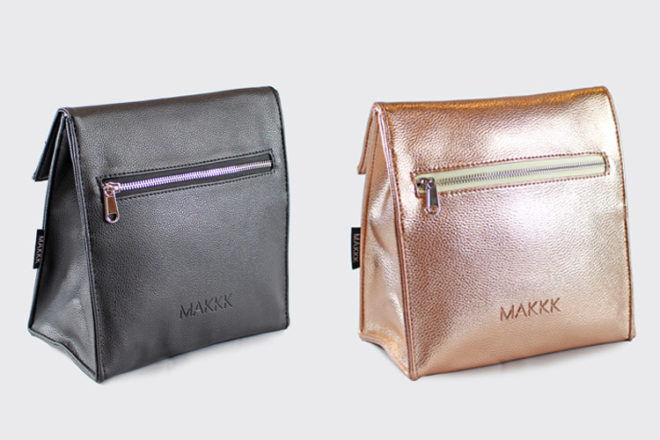 The perfect lunch bag for ladies who take their own lunch wherever they go. Whether it be a day at the office or a playdate at the park, these chic vegan leather lunch bags are insulated to ensure lunches stay cool. Practical and pretty – gifts for mum sorted!
---
Sleep, play, repeat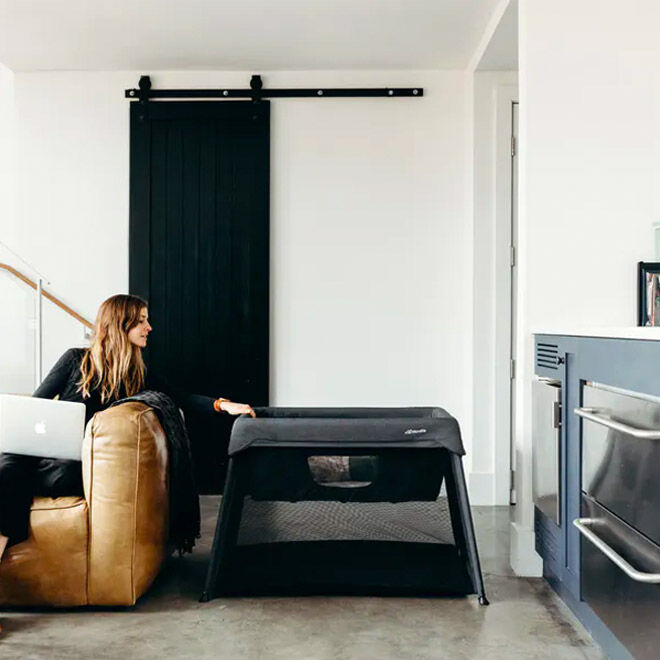 Working from home with a wee little one is easy thanks to this stunning travel cot. The Micralite Sleep & Go quickly transforms from a portacot to play pen and back again, giving mums a lightweight and portable space for bubba to sleep and play throughout the day. Suitable to use from newborn up to 36 months.
---
Must-have make up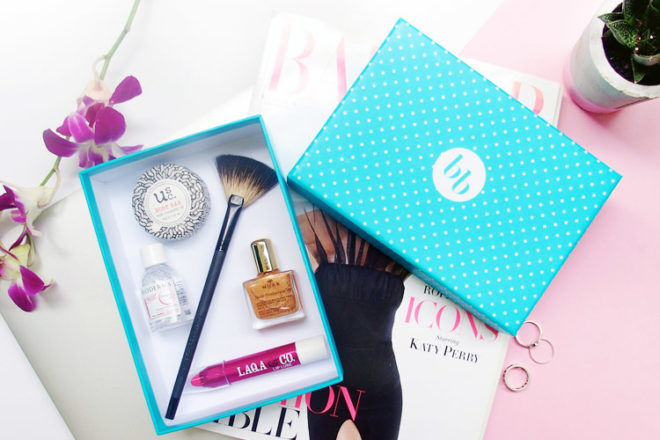 A monthly subscription that makes us feel like all our Christmases have come at once. Packed with everything a  mumma needs to feel pretty and pampered, this box of wonders really is the gift that keeps on giving.
---
Beach babe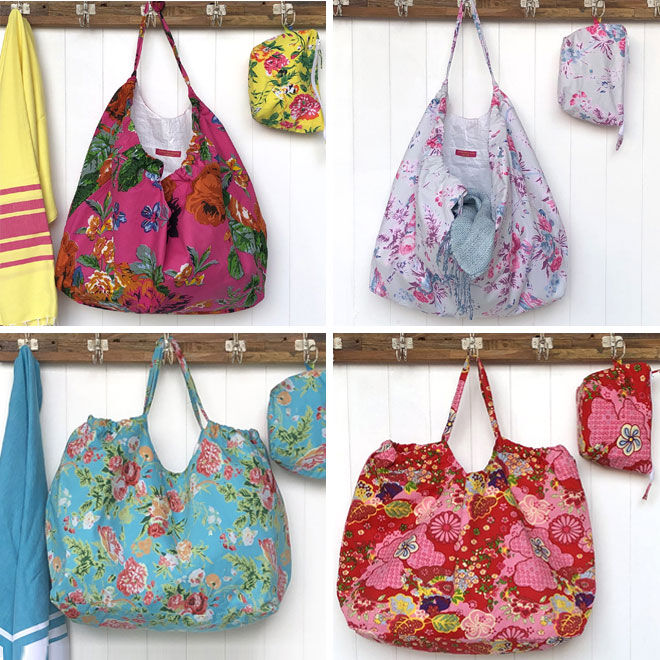 Lightweight, durable and extremely generous in size, these beach bags are ideal for family days by the waves. They fold flat for easy storage when not in use and the waterproof lining makes it a winner with unexpected splashes and spills. Wide range of styles to choose from.
---
A stunning scarf

A multi-tasking accessory fit for all seasons. Mum's love a good scarf and with good reason too! Whether it be for a little extra warmth in winter or covering up from the sun in summer, the bold prints on this number are sure to brighten the dullest of days.
---
Best foot forward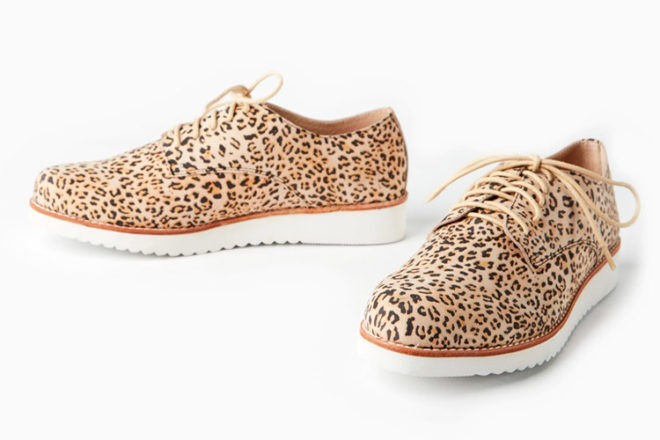 You heard it here first – brogues are here to stay! Paired with a classic leopard print design these good-looking lace-ups can go from coffee catch-ups and kindy pick up to meetings with colleagues and back again. One of our fave fashion gifts for mum!
---
A friend for feeding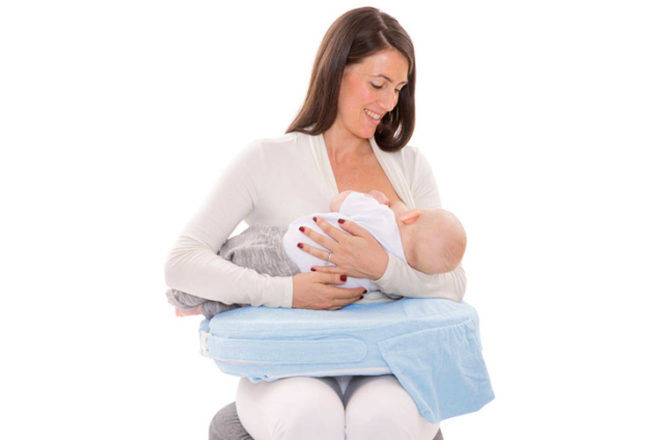 With a clever wrap-around design, this luxury feeding pillow gives mum optimum support and keeps bubba cushioned as they feed. Available in four colourways, and with a version for twins too, it's no wonder it's Endorsed by the Australian Breastfeeding Association.
---
Soft slumber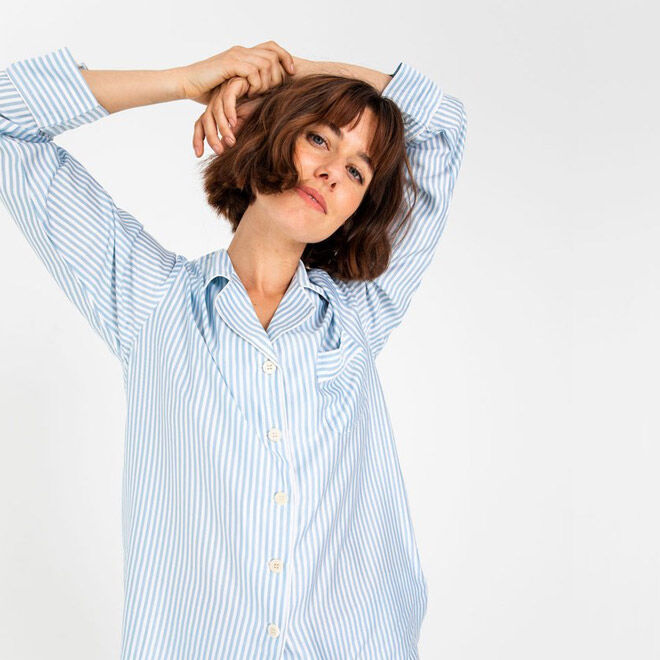 Known and loved for their cloud-like softness, these long sleeve PJ shirts are what dreams are made of. The patented Bamboo Lyocell fabric is the softest and most sustainable on the market, helping mum and Mother Earth sleep easy.
---
A beautiful badge for mum to wear with pride. Featuring nurturing arms and a sprinkling of stars, it's a symbolic statement piece for every motherhood journey.
---
Tiger King Pattern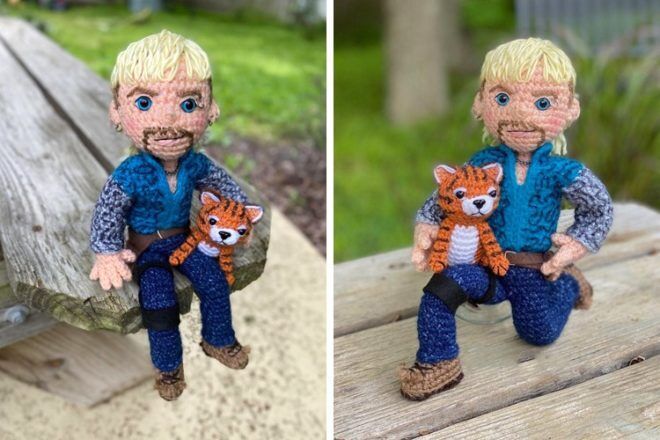 Crafty mums with a soft spot for a certain platinum blonde mullet-wearing polygamist big cat lover will be purring in delight when they get their very own Tiger King crochet pattern.
---
This article is curated by our Editors and includes affiliates
and/or paid inclusions. See our Disclosure Policy.

Read next …
Mother's Day isn't all about the gifts. Here are a few other ways to enjoy the special day with your little loves: