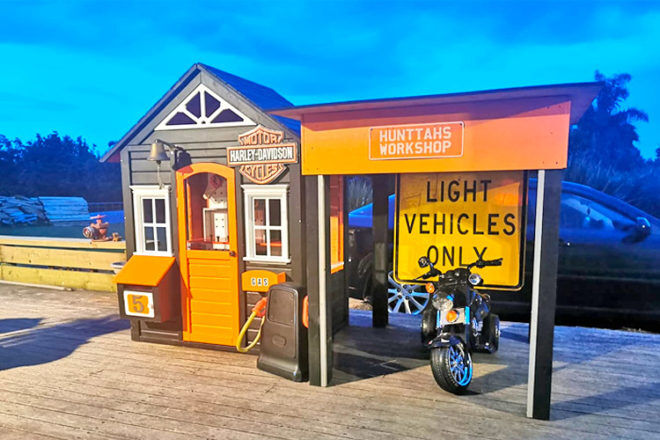 A pint-sized rev-head has been given the cubby of his dreams after his crafty mum transformed a humble Kmart wooden cubby house into a Harley-Davidson workshop.
Single mum of two Jade Thom, from Tauranga, NZ told Mum's Grapevine that she was inspired to create the workshop cubby for her son who loves being outside.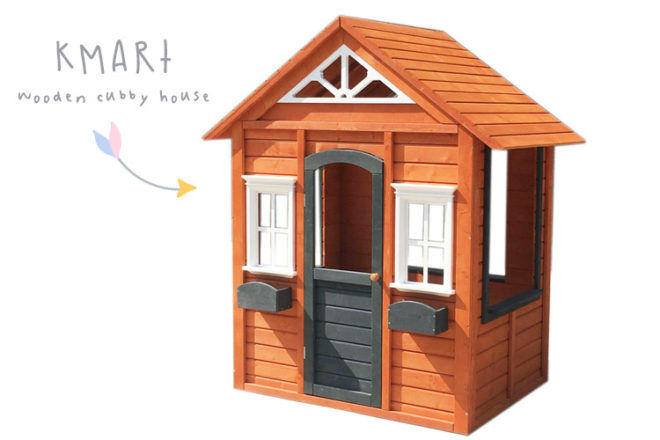 "My son is well and truly an outside kid who absolutely loves motorbikes and fixing things with tools. I wanted something else to keep him occupied outside that fit with his passion."
Jade's three-year-old spends much of his time in hospital, so she wanted to create a fun haven for him to play when he's home.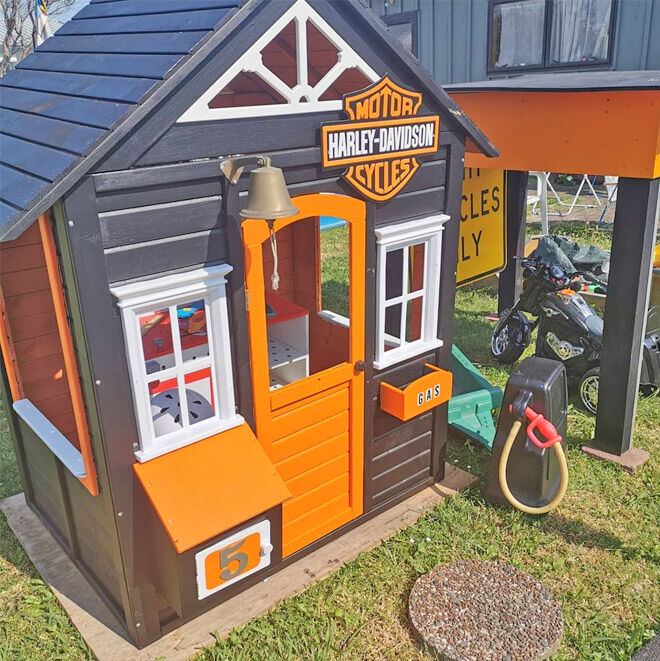 "He has a lung condition called bronchiectasis, so he spends a lot of time in hospital. I was actually waiting for him in surgery while he was having his porta cath put in in September when I saw a Kmart cubby hack online and thought of my idea. From then we came home, I brought the cubby and first painted it and then put it all together slowly. He's had a hard year with multiple surgeries, to me he well deserved it."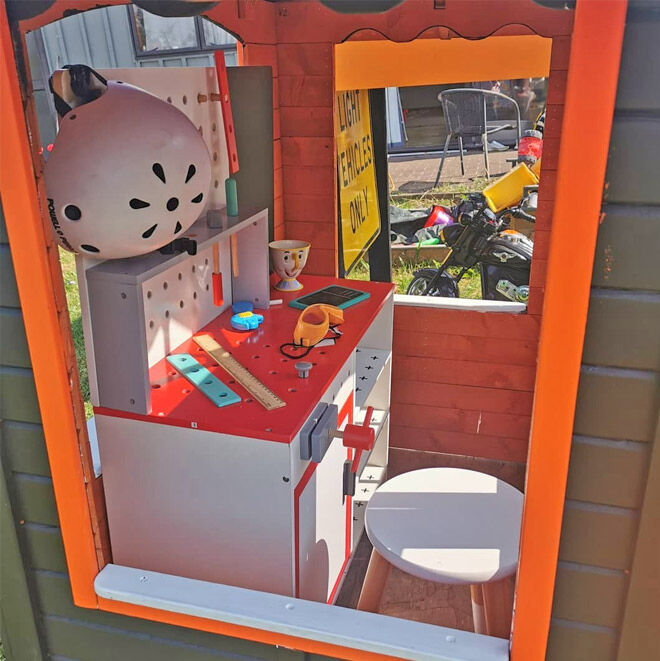 Kmart cubby motorbike workshop hack cost
Jade managed to transform the $199 Kmart wooden cubby house into a motorbike workshop for around $200. Here's her cost breakdown:
$199 for the Kmart Cubby
$25 letterbox
$39 wooden workbench
$17 stool.
I used 8 test pots of orange at buy one get one free approx $15
Used leftover white paint I already had and the mat black 1ltr I can't quite remember the price of but wasn't over $30.
The garage was approx $200 for materials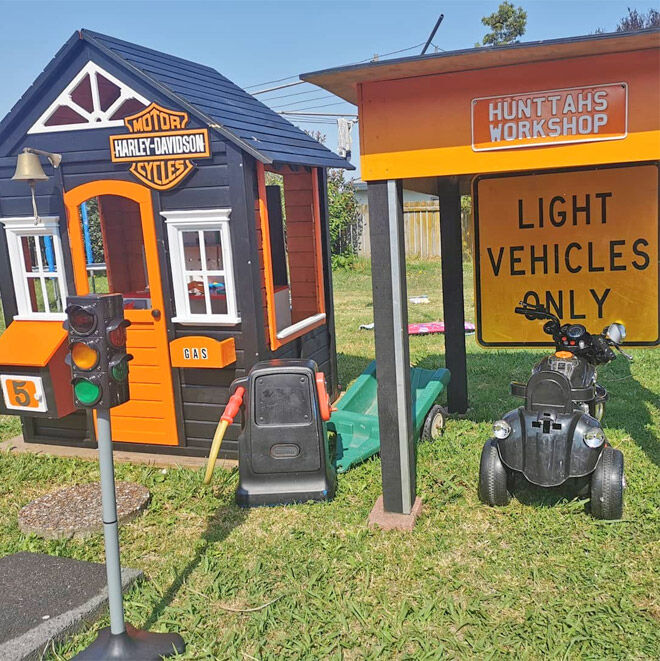 Jade's son was blown away when he first saw his new workshop on Christmas morning.
"He woke up at 6.30am Christmas morning before anyone else and so I took him outside and once he saw it, that was kind of it. He isn't usually an early riser but he has been up at 6am sharp every morning since to go straight outside to his 'house' as he says.
I know it won't last forever, but he is only three and I feel it has been the best thing I could have possibly done for him this Christmas. He has bikes and everything else an outside kid could have and this has just topped it for him."
Great job mumma!
Read next …
We've featured the most incredible Kmart cubby hacks in the past. Check out these ones next: