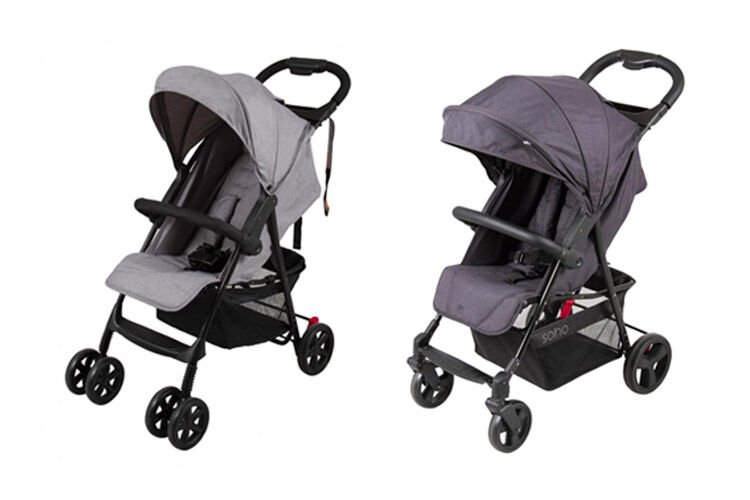 CNP Brands — Childcare Stroller Grey, Childcare Soho Stroller Black and Childcare Zeke Stroller Navy
CNP Brands is recalling three of its strollers sold at Kmart and Target stores nationally due to a potentially dangerous defect. The strollers' rear axle may snap, causing the stroller to fall.
Product description:
Childcare Stroller Grey
Model: 015264-314
Batch No: TA-17346876, TA-17346881
Childcare Soho Stroller Black
Model: 015260-002
Batch No: TA-1988600, TA-1993322, TA-1993323
Childcare Zeke Stroller Navy
Model: 013523-001
Batch No: TA-1988600, TA-1993331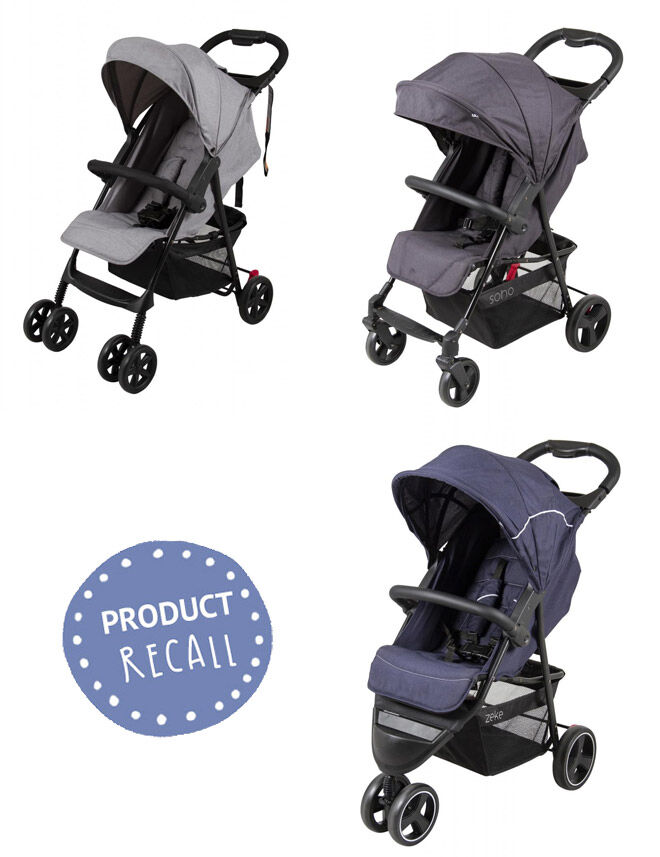 Defects: The strollers may have been installed with a faulty rear axle that has deeper grooves on each side of the wheels.
Hazard: The rear axle may snap at the wheels' position and cause the stroller to fall, posing a risk of injury to the child.
Where products were sold: Target and Kmart nationally from 30 September 2019 – 21 February 2020.
What should you do? Consumers should cease using the product and contact CNP Brands to arrange a replacement of rear axle and wheels to be sent out with installation instructions, or to arrange to have the stroller repaired.
Contact: Consumers can contact CNP Brands by phone on 1800 656 743 (Monday to Friday, 8.30am – 6.30pm AEDT) or via email.
---
Be first with important safety news
Be the first to know about recalls, alerts and baby-related news – nothing gets past the mums and mums-to-be in our Facebook groups! Join one of the closed Mum's Grapevine due date or baby Facebook groups for non-judgemental support from other mums with babies born around the same time as you.
Click below and join your group today – don't miss out!