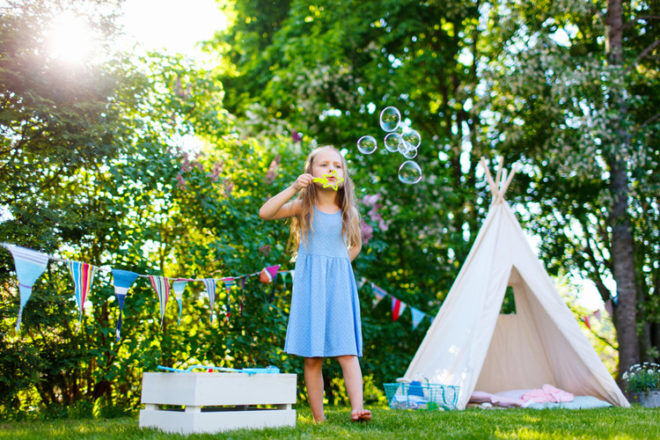 There's no place like home, and waiting beyond our familiar walls is a whole new world of adventure, exploration and joy – right in our very own backyards.
It's magical to share everything that nature has to offer because, for your little ones, the wonder of the great outdoors starts the moment you step outside.
Now, more than ever, it's time to enjoy the simple pleasure of your own patch of grass. Thanks to our friends at Lovekins, we've put together our top tips to get you outside and enjoying some fresh air in the backyard.
1. Breathe in the outdoors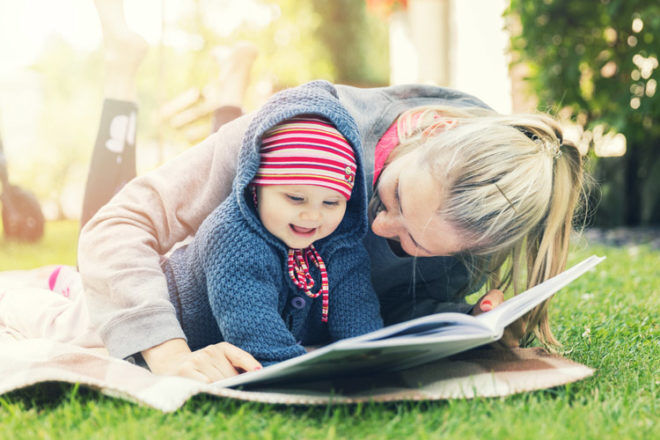 Make yourself comfy and settle in for a day under the open sky. Take a rug, stretch out, giggle, relax and enjoy the world around you – the warmth of the sun, the cool breeze on your face, the sound of the birds chirping. Lie back and watch the clouds drift by with your cherub and see how many shapes you can see. You'll be amazed at what a buzz you can get from just being in the moment with your bub.
2. Be prepared with activities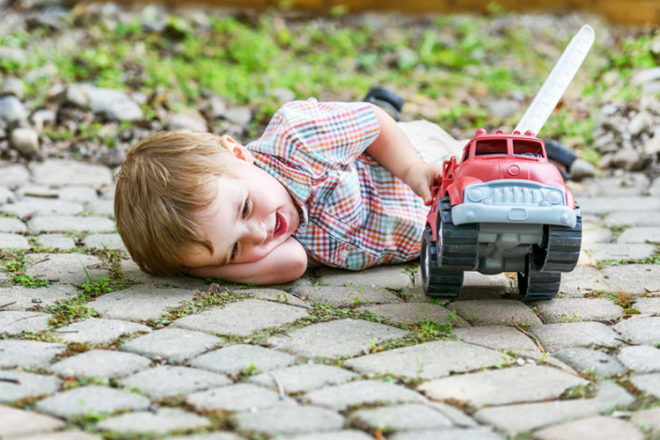 If relaxing's not your style or your little wriggle pot needs to burn off some energy, pull out the toys and get active. If you've already got a stash of outdoor toys, great. But if you don't, raid the toybox inside and get playing – blocks, balls, soft toys, musical instruments, whatever works inside probably works outside too. For some extra excitement set up something big, like a mud kitchen or obstacle course. And never forget just how fun simple things like a cardboard box can be.
3. Slip, slop, slap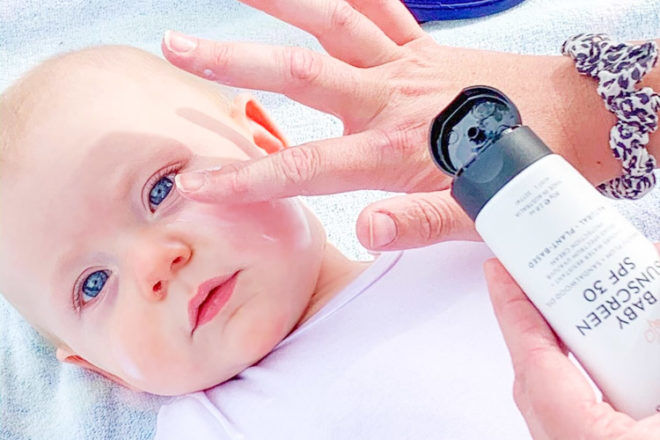 No matter the weather, our skin needs to be protected from the sun all year round. Before you head into the garden, pop on a hat, a sun-safe shirt (with sleeves that cover little shoulders) and slop on some sunscreen.
4. Get creative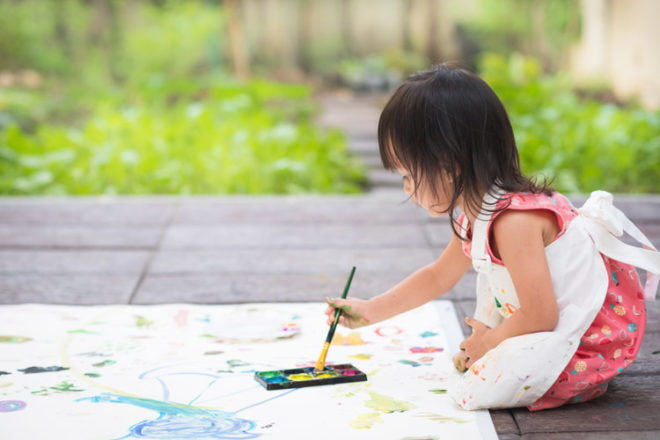 There's no better place than outside to enjoy some messy creative play with little Picasso's. Get out the paints, a big sheet of paper and then let them go to town. Fill a bucket with water and 'paint' the fence. Draw with chalk on the patio floor. Do a bark paper rubbing. They'll love it and all the mess can simply be washed away afterwards.
5. Make the most of nature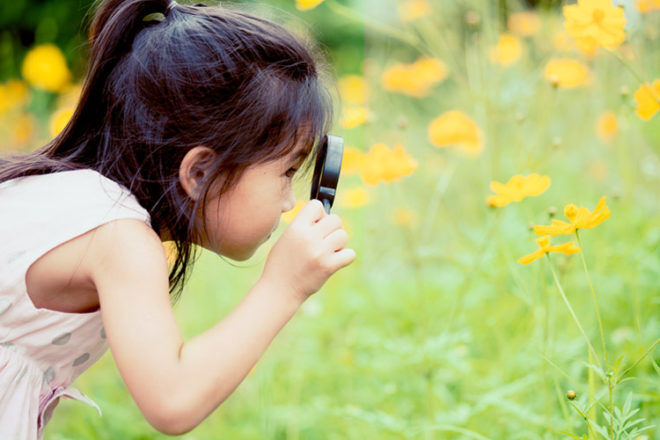 Don't forget, outside there is an abundance of nature to keep your tot entertained. Collect leaves and match them in colours. Line up rocks in a row. Dig through the dirt. Plant some sticks. If you see it, you can probably find a fun way of playing with it. Or why not get up close and personal and see what you can spot through a magnifying glass.
6. Set up a reading nook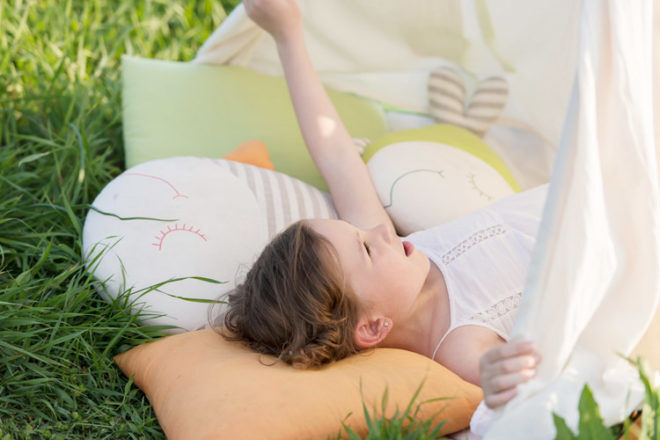 After all this fun it might be time for some calm. There's nothing more peaceful than reading your little one stories in the great outdoors. Bring out the cushions, a tent or just throw an old sheet over a tree and you have an instant reading nook. Bonus points for picking books with outdoor themes.
7. Pack a picnic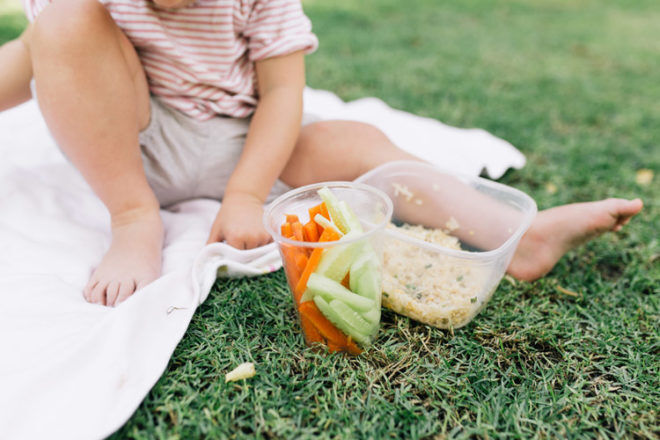 After a morning of fun, everyone is going to get a little bit peckish. Don't spoil the day by heading indoors – pack a picnic and take lunch with you. Put together a selection of all of bub's favourite nibbles (and a few for you) and enjoy al fresco dining at its finest. When you're done, just head to the hose and wash up.
And when it's time to play again, don't forget to reapply your sunscreen as needed.