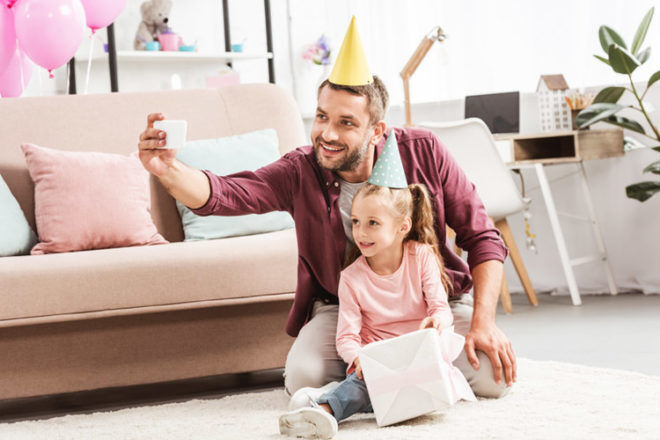 Birthdays are all about friends, family, fun and of course parties – but social distancing means so many little ones are missing out on their special events.
While we're all doing the right thing by staying apart to help the world fight coronavirus, there are other ways to make your child's birthday party memorable, not just for your little party animal, but their friends as well. A virtual birthday party is a way to celebrate completely online, and there are so many clever ways to make it feel just like the real thing.
Here's everything you need to know about hosting a virtual kids' birthday party.
Choose a platform to host the virtual party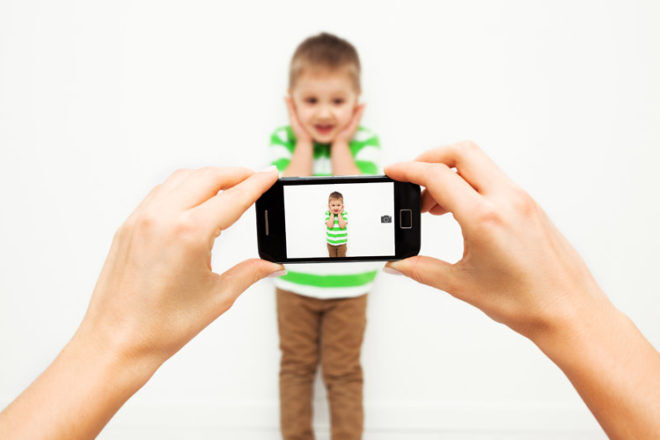 There's a heap of different ways to host a virtual birthday party, each with its own benefits. Here's what you need to know about each platform:
Zoom: The free version of this app lets up to 100 people take part in a single chat – so a kids' birthday party should be fine! The chat can only last for up to 40 minutes, which should be plenty of time for the kids to catch up, play some virtual games and blow out the candles on the cake.
Google Hangouts: The free version allows up to 25 people, and you can also share emojis and GIFs.
Houseparty: A lot like Zoom, but also allows you and your guests to play in-built games together, making it feel more like a real party.
Facebook Messenger: Doesn't allow as many people as some of the other apps, but has some fun filters to use to make it feel like a party.
FaceTime: A good option, but does require that everyone has an iOS device.
WhatsApp: Lots of families and friend groups are already using this app to stay in touch, so another good option.
Skype: An oldie but still works for a virtual party.
Netflix Party Extension: This is a Chrome extension that allows friends to watch a movie together remotely with friends – perfect if your kiddo wants a movie party.
Just remember to set everything up well in advance, and if guests need to register and download the app ahead of time, it's a good idea to add instructions to their invites.
Send an e-vite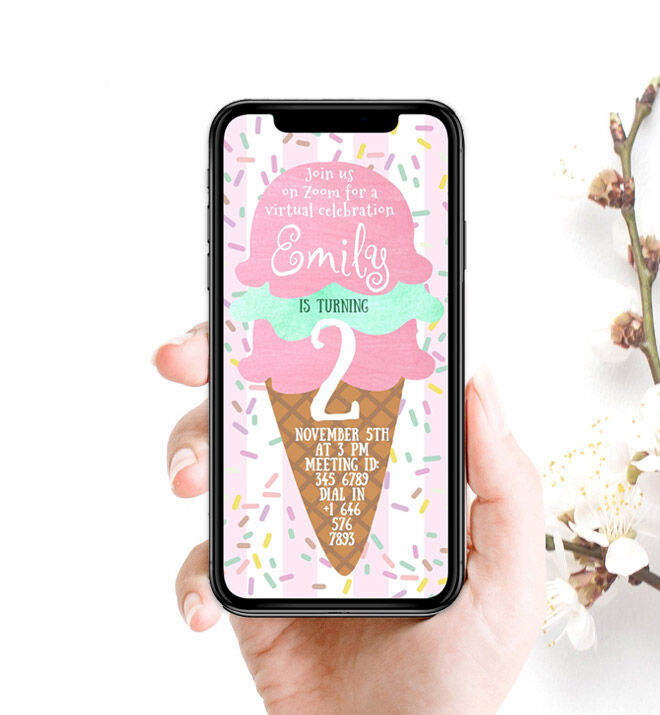 The quickest way to let everyone know about your birthday kid's virtual party is, well, virtually! So sending an invite via email is perfect – it's quick and no contact. Either create your own or grab one of these beautifully designed invites from Abbey Gate Designs.
Explain when the party starts and how long the party will go for, any preparations that need to be made ahead of time by the parents of party guests and any apps that need to be downloaded.
Prepare some surprises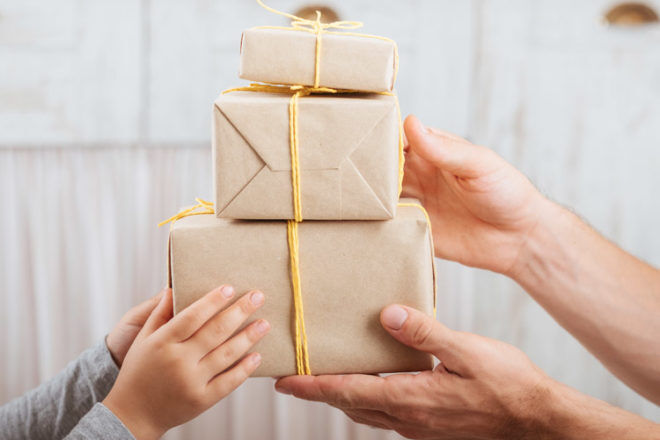 There are some really sweet ways to make it feel like a birthday party, even though everyone's in their own home. Preparing a virtual party parcel with some goodies for all the party 'guests' is a fun way to make everyone feel like part of the celebrations. Just pop the parcels in the post – we've included some ideas of what to include inside the parcels below.
Treats for everyone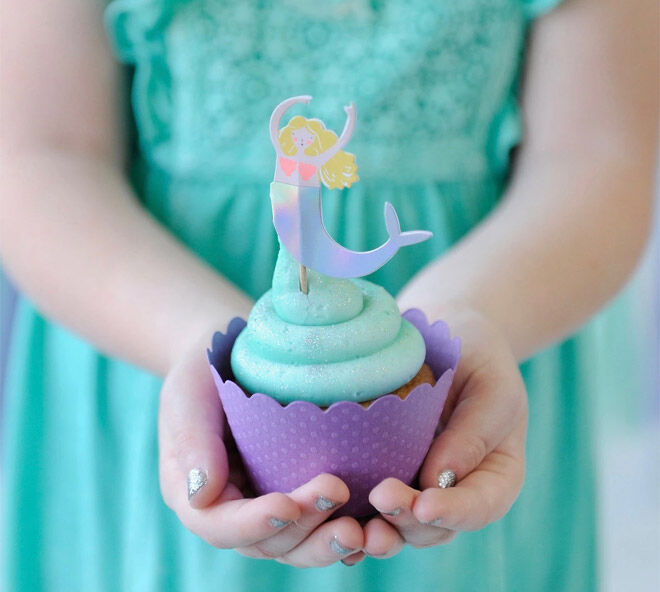 Send a packet cupcake mix to everyone on the invite list and ask them to make a batch for the day of the party – or just email them a few recipes ideas. Then when it's time to cut the cake, everyone has some to share! If you're running with a party theme, add some cute cupcake decorations to the virtual party parcel you're sending out, like these adorable Meri Meri Let's Be Mermaids Cupcake Kit ($24.95).
---
Play virtual pass-the-parcel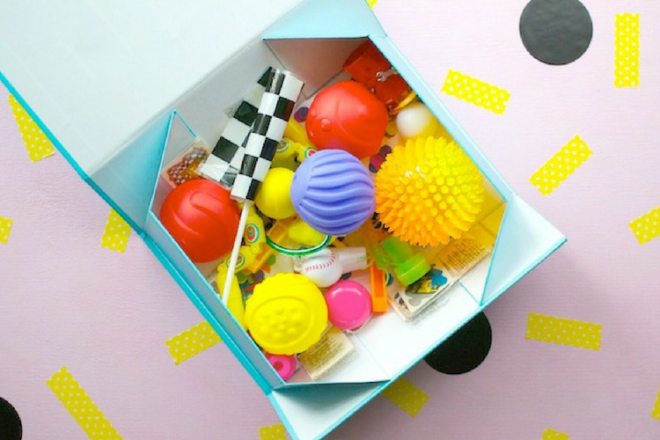 Pop on some music and tell everyone what order you're going in. Then get each guest to say their name when it's their turn and play as usual. The prizes can be virtual ones, like vouchers, or send each parent a little something ahead of time to gift their child.
---
Send a party bag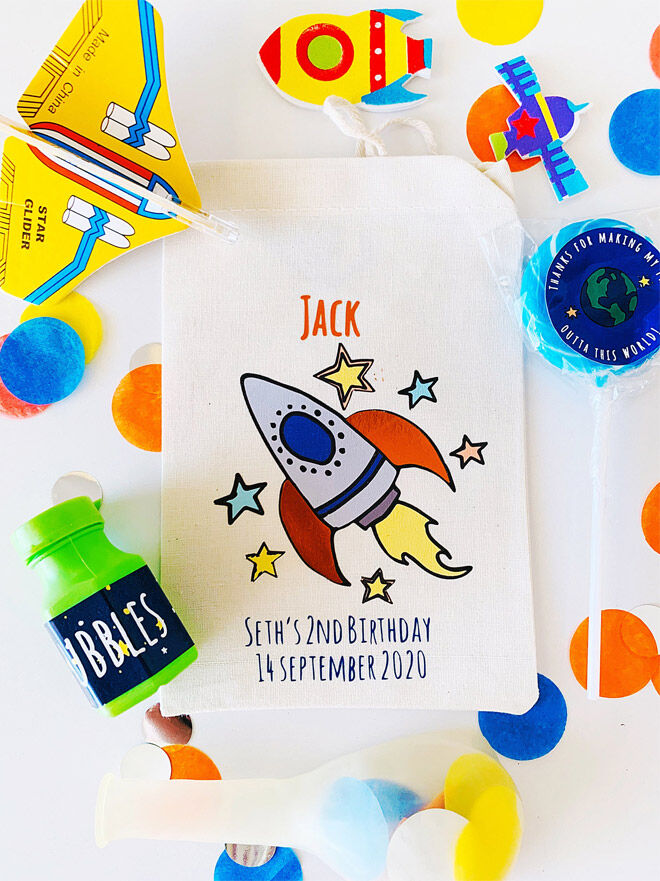 Make up some fun party bags (perhaps with some handy things like colouring books, playdough to keep kids busy while in isolation) and send them ahead of time for parents to give their little party guests. Or you can outsource the job completely by getting bags ready to go, filled with treats from Oh Goodie! (from $3.90).
---
Do an unboxing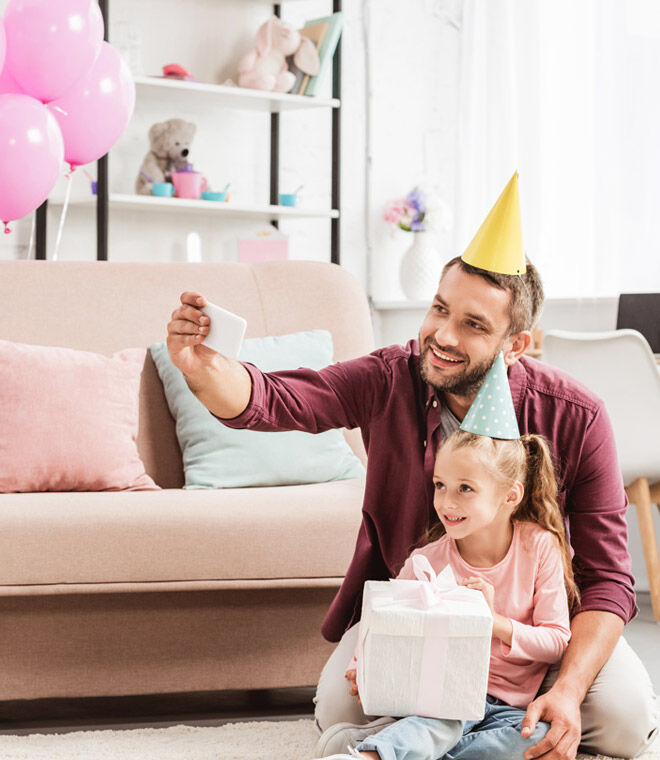 If your guests still want to send the party boy or girl gifts, do an unboxing during the virtual party. It's a real-time version of all those unboxing videos the kids watch on YouTube!
---
Pop a pinata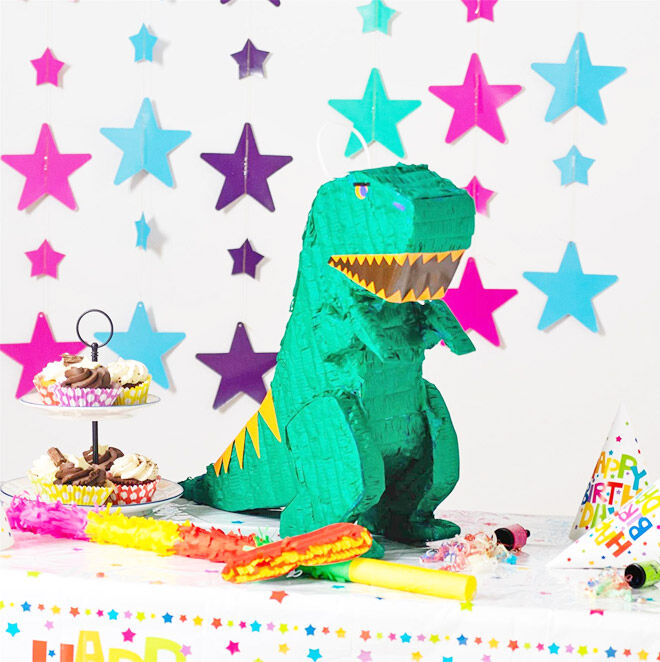 We did this for my son's recent birthday and it was crazy! Set up a pinata as usual, and get your child to give it a whack for each guest while they watch via video call. Grab a Dinosaur Pinata Kit ($29.99) which is ready to go with blindfold and stick.
---
While it may not be quite like the birthday party they'd been looking forward to, there's no doubt your little nugget will never forget their virtual party!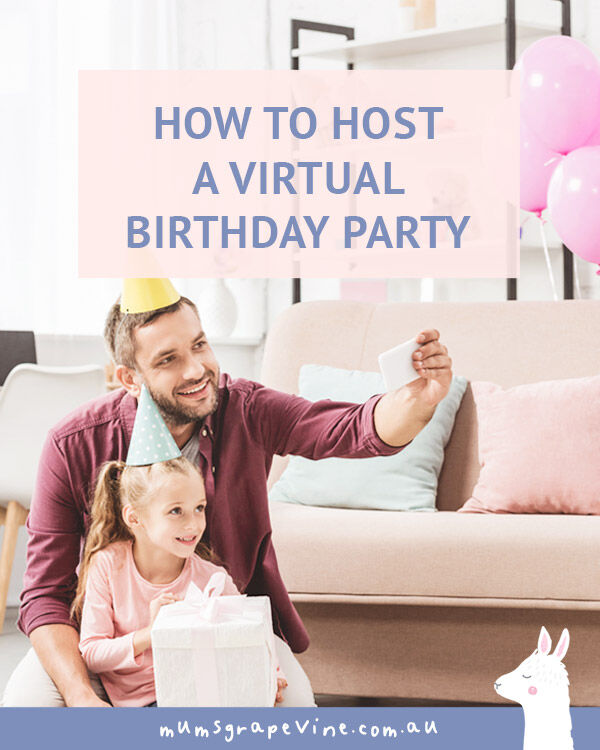 Read next …
Looking for a theme for your virtual birthday party? Check out these articles next …