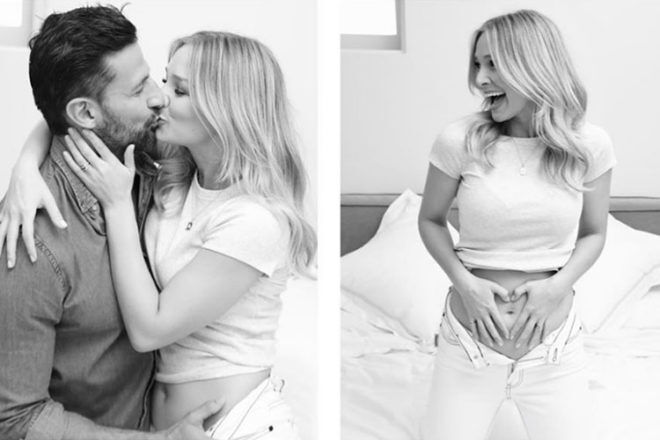 There's definitely something in the water, with the Anna Heinrich and Tim Robards latest celeb couple to announce they're expecting.
The pair, who married in 2018, took to Instagram to reveal their first baby is on the way. They met on the very first season of The Bachelor Australi, in 2013.
"It's been so hard to keep this a secret, over the past few months, but I can now finally shout … I'M PREGNANT!!!" Anna, 33, wrote.
"With everything that's going on in the world we feel incredibly lucky and grateful to be starting a family together, and we're so looking forward to this next chapter in our lives."
Tim, 37, added: "We've been keeping busy in lockdown … I can't wait to be a Dad!!!
"The giddy feelings in my stomach show there must be a few nerves, but I know Anna's going to be an absolutely amazing mother and I couldn't be more excited to start a family with her!"
View this post on Instagram
It comes after a string of celebrity pregnancy and baby announcements over the past few days, including Karl Stefanovic and Jasmine Yarbrough welcoming a baby girl, Gigi Hadid and Zayn Malik confirming they are expecting and UK Prime Minister Boris Johnson's fiancee Carrie Symonds giving birth to a baby boy.
Join our Facebook pregnancy groups
Expecting a baby? Join one of the closed Mum's Grapevine pregnancy Facebook groups for non-judgemental support from other mums due at the same time as you.
Click below and join your group today.