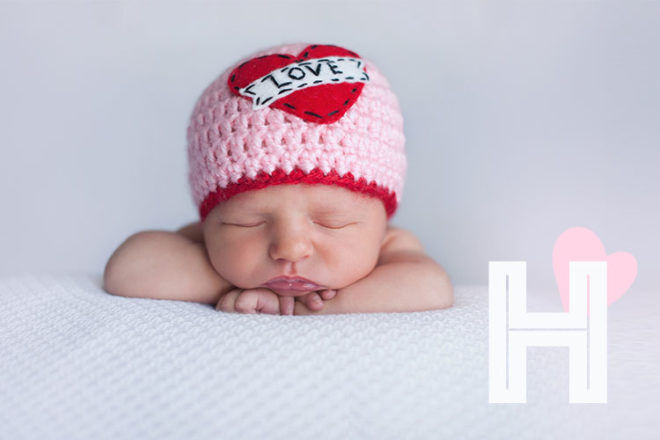 We're turning to the eighth letter of the alphabet to uncover some of the world's most unique baby names – the letter H.
We've asked our community of more than half a million mums, and dusted off the history books to come up with an epic list of incredibly baby names that start with the letter H. From classics like Heather and Harold to modern-inspired monikers like Harbor and Hendrix, these names have captured our hearts.
Here are 101 baby names that start with the letter H.
Baby girl names that start with H
Some of these 'H' baby girl names are so unique they haven't made it to any of the popular baby name lists, so snap them up quick!
Hadee
Hadleigh
Hadley
Haelia
Haidee
Hailey
Halen
Halle
Halley
Hamel
Hanlon
Hannah
Hanny
Harbor
Harker
Harleigh
Harlem
Harlow
Harmony
Harpah
Harper
Harriet
Hart
Hassandra
Hattie
Havana
Haylee
Hazel
Hazen
Heather
Heelynn
Heidi
Helen
Helena
Helga
Hendy
Henke
Henley
Henna
Henny
Henrietta
Herranda
Hezekiah
Highlynn
Hilary
Hillarine
Hilton
Hirah
Holly
Hope
Hyndlynn
Baby boy names that start with H
From strong to subtle, historic to heroic, here are more than 50 boy baby names starting with the letter H.
Hagen
Haider
Hakeem
Hamish
Hampton
Hani
Hank
Harley
Harlyn
Harold
Harris
Harrison
Harry
Hartley
Harvey
Hayden
Haydrian
Hayes
Haywood
Haze
Heath
Heathcliff
Heatley
Hector
Helix
Hendrick
Hendrix
Henry
Herbert
Hero
Heston
Hezekiah
Hiram
Hoa
Hoban
Holden
Horace
Horatio
Hoss
Howard
Hubert
Huck
Hudson
Huey
Hugh
Hugo
Humphrey
Hunter
Huron
Hutch
Huxley
---
Join the conversation …
Got a baby name that starts with the letter H that you think we should add to our list? Head over to our social page, there are over 600 comments all with baby names that start with H.
Read next …
Looking for more baby name inspiration? Take a look at these popular articles: