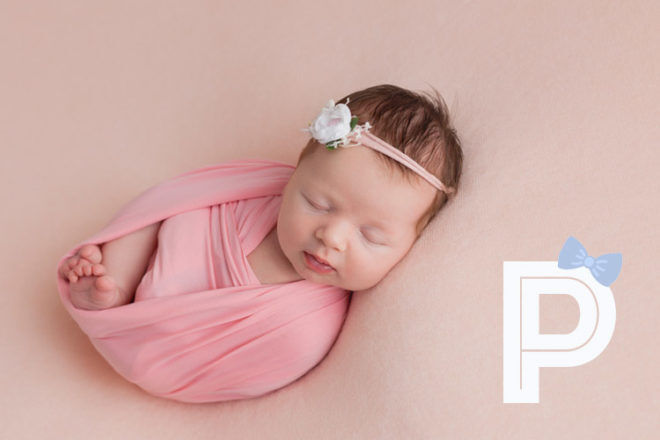 Precious bundles of newborn squishiness need just the right name to go with their personality, and we've found a huge haul of unique baby names that all start with the letter P.
These gorgeous names have been sourced from all over the world, and from our community of more than half a million mums. With names including Primrose, Pyper, Pax and Pheonix – we warn you these names aren't for those looking for something traditional. While there are some more common monikers that have made it to our extensive list, many you may have never heard before.
To help you name your baby, here are 100 baby names that start with the letter P.
Baby girl names that start with P
Perfectly pretty and preposterously precious, here are our favourite baby girl names starting with P.
Pacifica
Paige
Paisley
Paloma
Pandora
Panya
Pasha
Patience
Paula
Peace
Peach
Pearl
Pemba
Penelope
Penny
Penrose
Peony
Peppa
Peri
Perla
Persephone
Persia
Peryn
Petal
Petra
Petronia
Peyton
Phillipa
Phoebe
Pilar
PiperPippa
Pixie
Placida
Poet
Polly
Pomona
Poppy
Portia
Prairie
Primrose
Princess
Priscilla
Priya
Prudence
Pyper
Posey
Peaches
Baby boy names that start with P
We've dusted off the history book and delved into the unknown to discover the most incredible baby boy names starting with the letter P.
Pablo
Pace
Pacey
Pacifico
Paddy
Paden
Paris
Parker
Parkin
Parnell
Pasco
Patch
Patrick
Patterson
Paul
Pax
Paxon
Paxton
Payson
Payton
Pearce
Pearson
Pegasus
Penn
Pepe
Percival
Perrin
Perry
Perseus
Pete
Peter
Petronius
Pharaoh
Pharrell
Phineas
Phoenix
Picasso
Piero
Pierre
Piers
Pompey
Porter
Potter
Powell
Prescott
Presley
Preston
Prince
Proctor
Prometheus
Pryce
Pryor
---
Join the conversation
Got a baby name that we should add to our list? Head over to our social page, and add your baby name starting with P.
Read next …
Looking for more baby name inspiration? Make your way through our alphabet of baby names:
Join our Facebook groups
Join one (or four!) Mum's Grapevine Facebook groups and chat with other mums due at the same time as you. We have over 20 groups to join!
Click here >> Mum's Grapevine Facebook Groups << and find your group today!