Bring on the warm and fuzzies to their heads, shoulders, knees and toes, in a super-soft and cuddly gown.
Kids dressing gowns are loose-fitting coats worn over pj's and tied at the front with a sash. Also known as bathrobes, dressing gowns have recently had a make-over with the arrival of the Oodie or wearable blanket coming on the scene.
Here are 8 kids dressing gowns in Australia for 2022
To help you find a super-cute kids dressing gown, we've compiled this list of beautiful brands available in Australia to get you started in your search.
Sheridan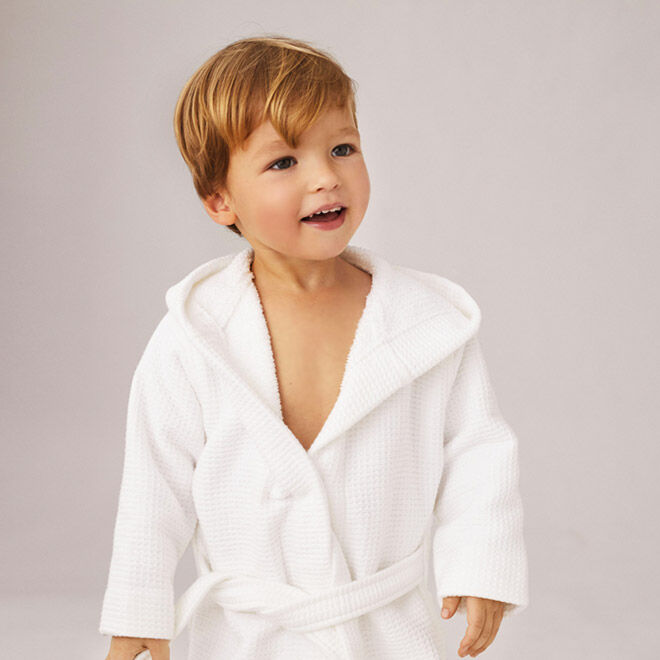 The range of baby and kids robes from Sheridan has something for every sleepy bear. Whether it be their Bunnie Hooded Baby Bathrobe or the Organic Cotton Olsun Robe above, there's an adorable snuggly gown to keep them covered.
---
Seed Heritage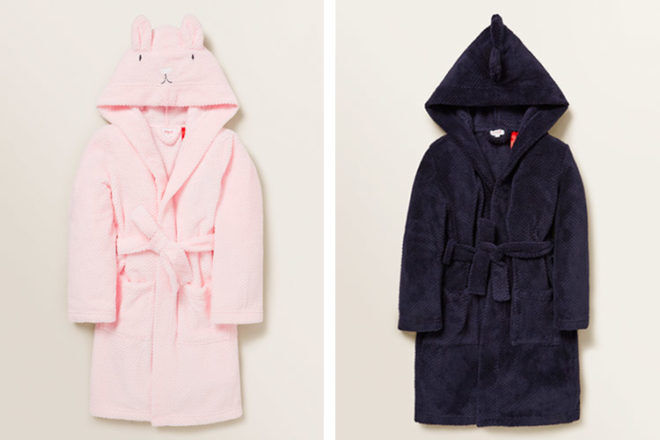 Because dressing gowns are just another opportunity to play dress-ups! These cosy dinos and bunnies are a fun way to keep kiddos warm before and after bedtime. We love!
---
The Beach People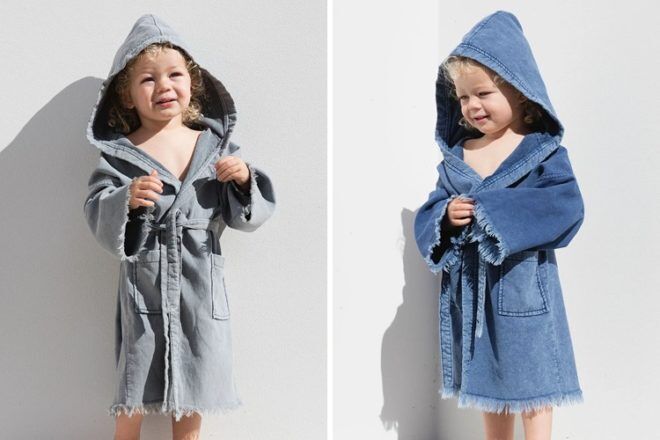 A stonewash finish paired with edgy fringing takes this dressing gown to the next level. Perfect for wrapping little bodies up after a bath, the inside is an absorbent terry fabric for speedy drying.
---
Hiccups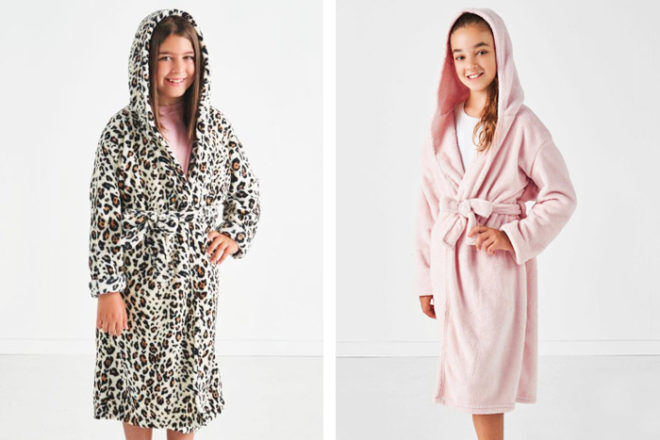 Unbelievably plush, the children's dressing gowns from Hiccups are made for snuggling into. Available in three modern colourways – leopard, blush and charcoal.
---
Identity Direct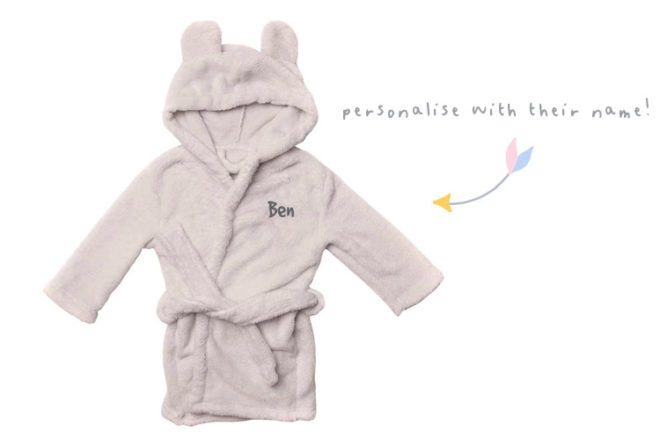 Make hopping into bed just as special as bathtime with their very own personalised dressing gown. Velvety soft for snuggles and cuddles, this bath robe is a thoughtful addition to their nighttime routine.
---
Hatley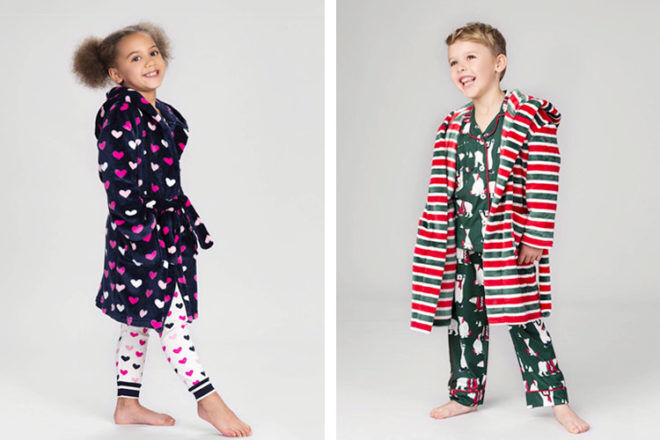 Hatley are the heroes of seriously good sleepwear and their dressing gowns are no different. Complete with hood, belt and pockets, the range of fleecy robes is colourful and comfortable rolled into one.
---
Best&Less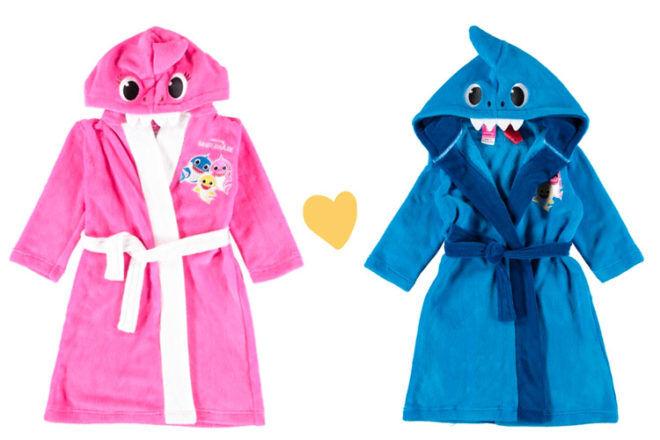 Go to bed, doo, doo, doo, doo, doo, doo. If a bath, ten stories and a cup of milk can't get them to bed, then perhaps Baby Shark can.
---
The Pyjama Party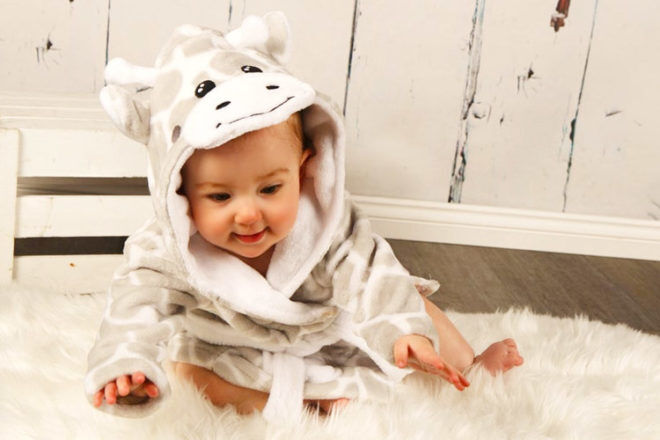 Giraffe lovers beware! Here's a dressing gown they might never want to take off. Luxuriously soft, with a roomy hood to keep them covered, it's the perfect robe for mini explorers.
---
The Oodie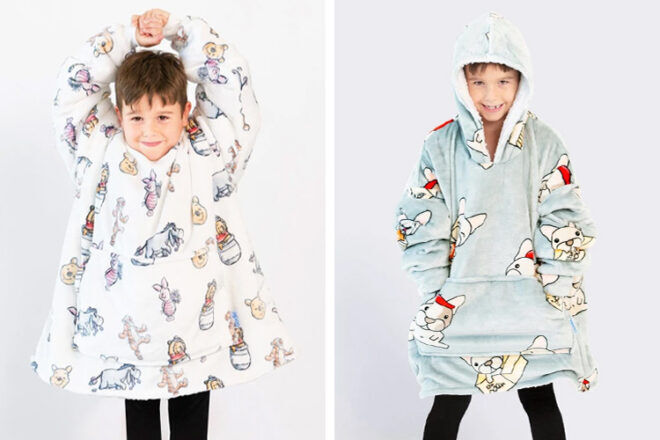 Super soft and oh-so-wearable, The Oodie makes a brilliant alternative to traditional dressing gowns – and it's particularly fab for kids who would rather not have to tie straps. It has a roomy front pocket, a cosy hood and it comes in all colours of the rainbow.
---
This list is loving curated by our Editors and may include affiliates and/or paid inclusions. See our Disclosure Policy.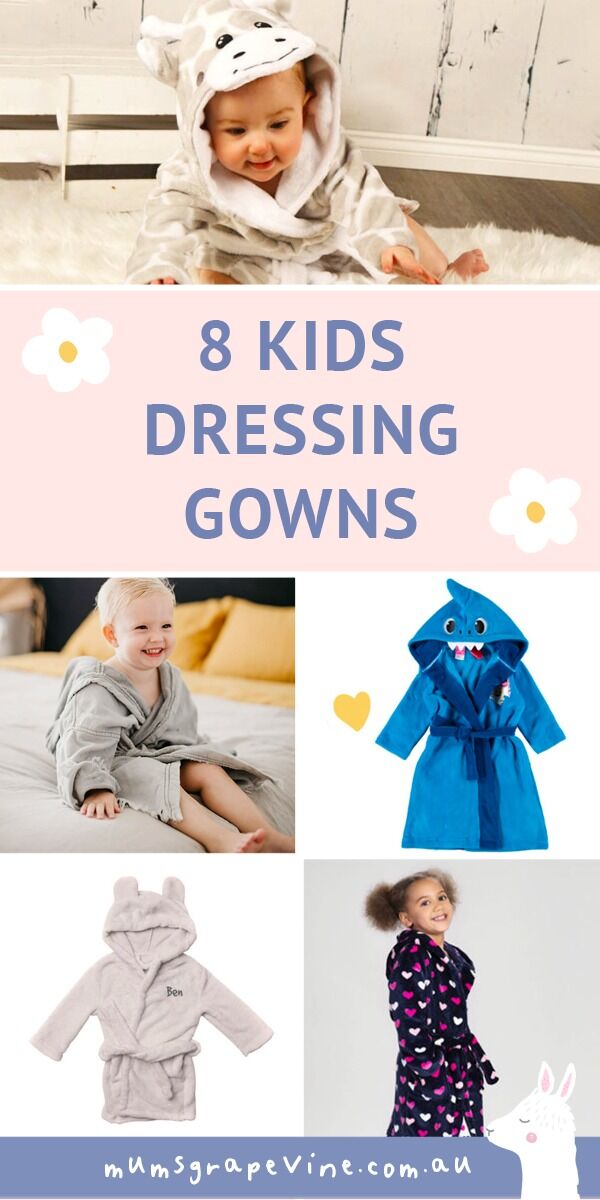 Know a brand of children's dressing gowns we should add to our list? Contact us and let us know.
Find more great products for kids….
Ask other mums
Looking for a kids' dressing gown and still not sure if any of these are right for you? Join one of our Facebook Baby Groups and ask thousands of other mums what they recommend. We have over 20 groups to join based on the season your baby is born!
Click here >> Mum's Grapevine Facebook groups << and join your group today!